If you're sick of people-pleasing or hiding your truth, these 75 be yourself quotes are for you. By being your authentic self, you'll stay true to your values – and ultimately others will respect you for it!
These quotes about being yourself will empower you to embrace your own individuality and feel comfortable in your own skin. Take inspiration from original icons such as Oscar Wilde and Judy Garland as we share their words of wisdom below.
The world needs you, precisely as you are – so read on to discover this collection of motivational quotes about being yourself.
If you love these sayings, please consider sharing your favorite image on Pinterest!
Be Yourself Quotes
1. "Be yourself; everyone else is already taken." – Oscar Wilde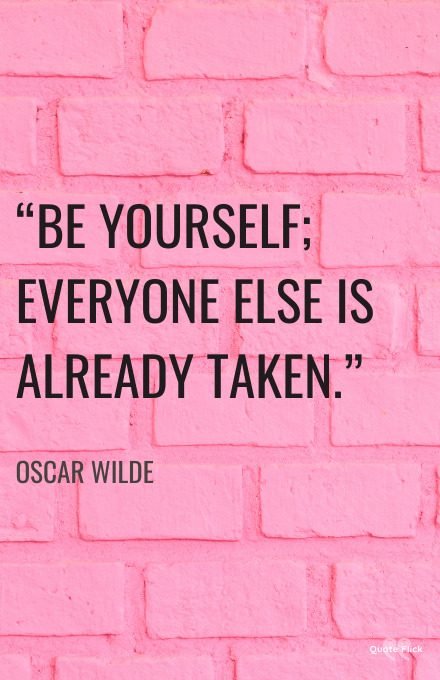 2. "Follow your inner moonlight; don't hide the madness." – Allen Ginsberg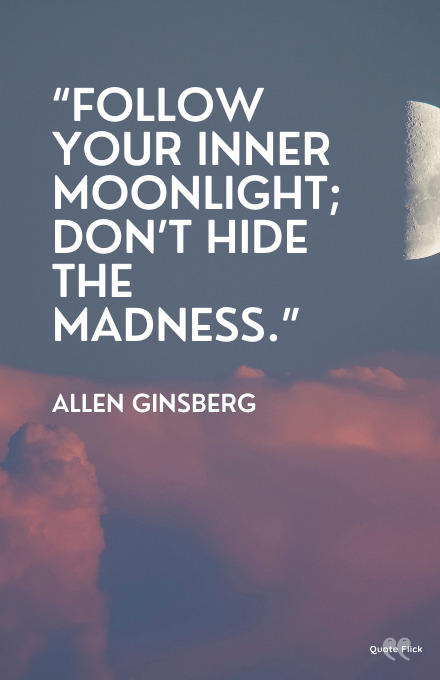 3. "To be yourself in a world that is constantly trying to make you something else is the greatest accomplishment." – Ralph Waldo Emerson
4. "Be who you are and say what you feel, because those who mind don't matter, and those who matter don't mind." – Bernard M. Maruch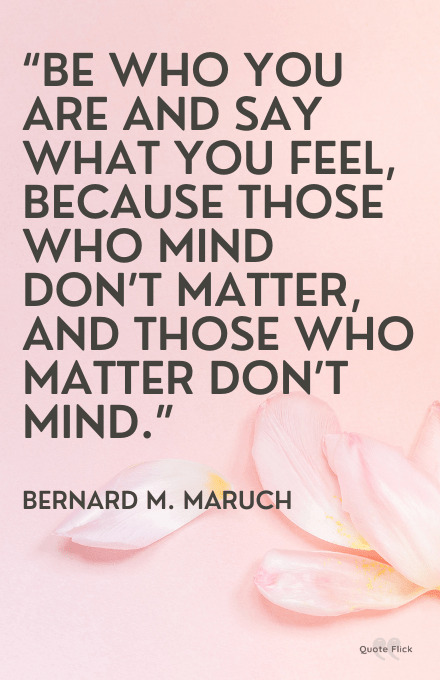 5. "The reward for conformity is that everyone likes you but yourself." – Rita Mae Brown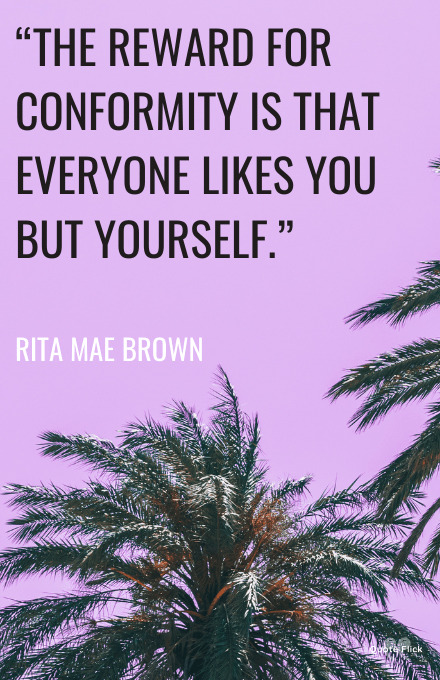 You Might Also Like:
6. "Always be yourself, express yourself, have faith in yourself, do not go out and look for a successful personality and duplicate it." – Bruce Lee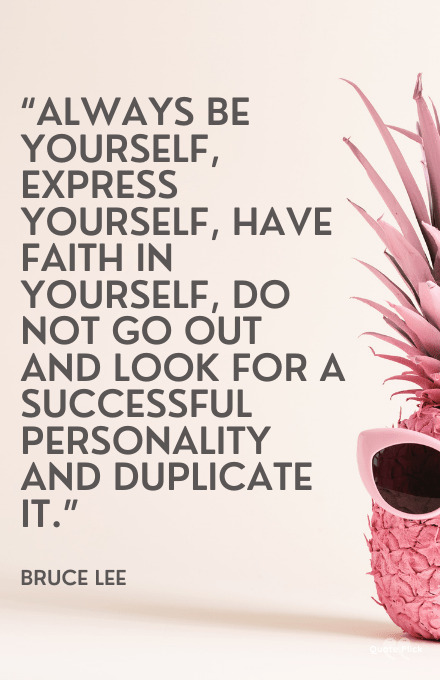 7. "You are you. Now, isn't that pleasant?" – Dr. Seuss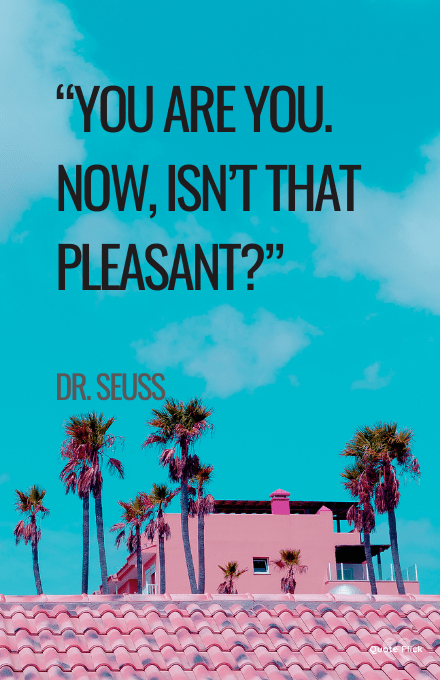 8. "Don't settle for a relationship that won't let you be yourself." – Oprah Winfrey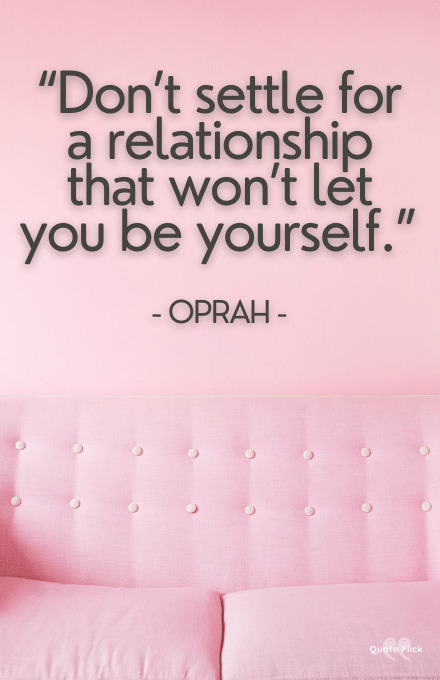 9. "Find out who you are and do it on purpose." – Dolly Parton
10. "Always be yourself. At the end of the day, that's all you've really got; when you strip everything down, that's all you've got, so always be yourself." – Al Roker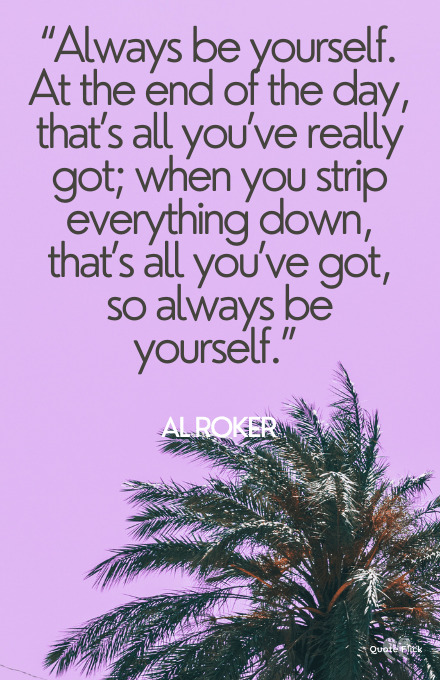 You Might Also Like:
11. "Just be yourself. Be honest, work towards a goal, and you'll achieve it." – Emraan Hashmi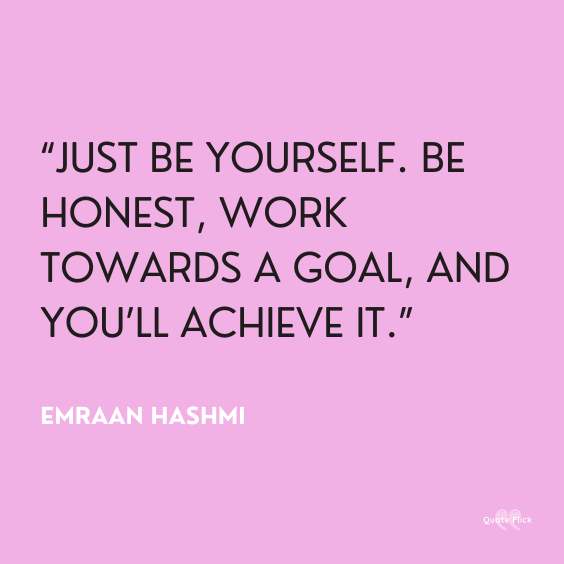 12. "Some people like you, some people don't. In the end, you just have to be yourself." – Andres Iniesta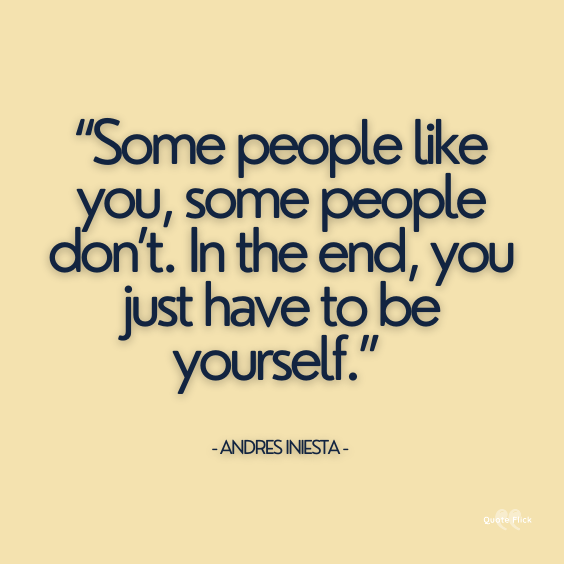 13. "The worst thing that can happen to a man is to become civilized." – David Goggins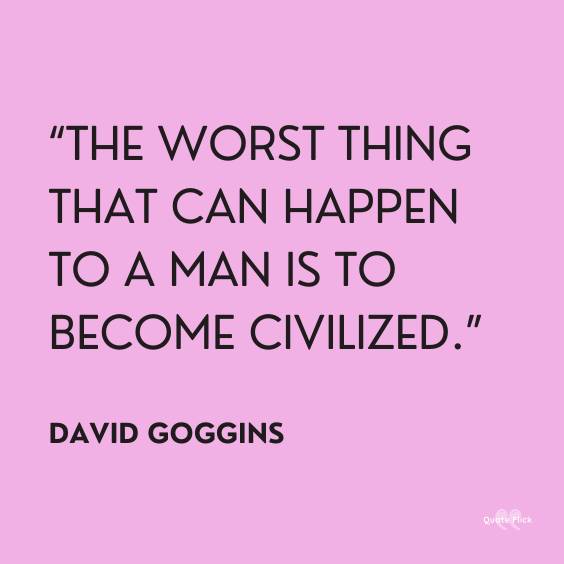 14. "You don't need to be accepted by others. You need to accept yourself." – Priyanshu Singh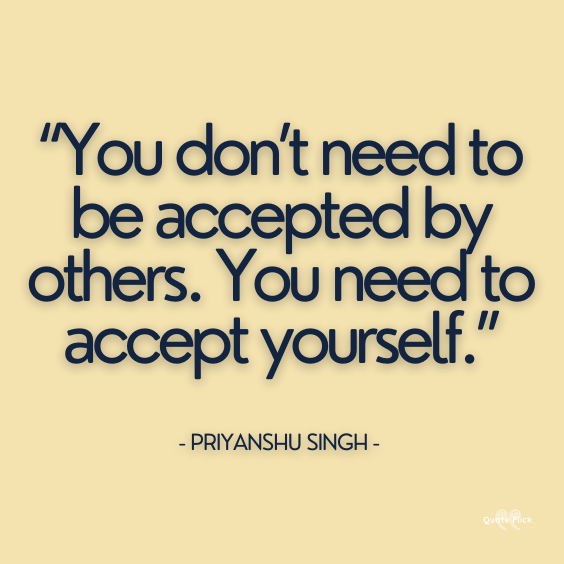 15. "It's just better to be yourself than to try to be some version of what you think the other person wants." – Matt Damon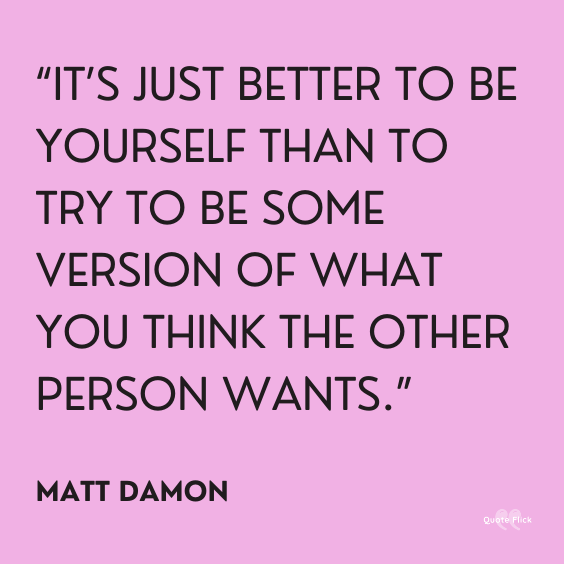 16. "Always be a first-rate version of yourself and not a second-rate version of someone else." – Judy Garland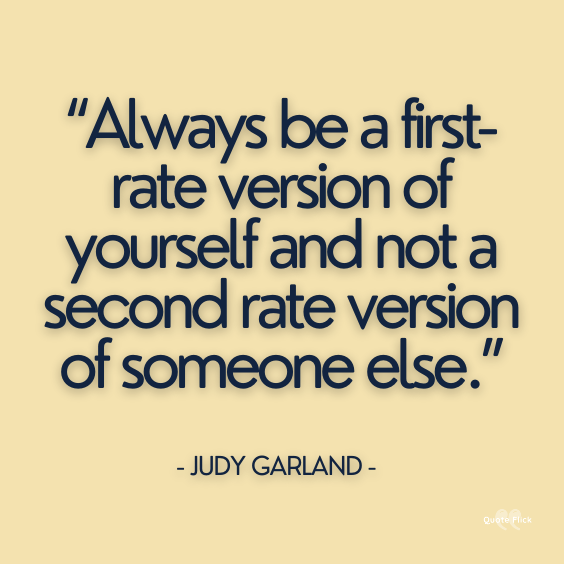 17. "Take time to play! Ask for what you want. Laugh. Live loudly. Be avid. Learn a new thing. Be Yourself!"- Mary Anne Radmacher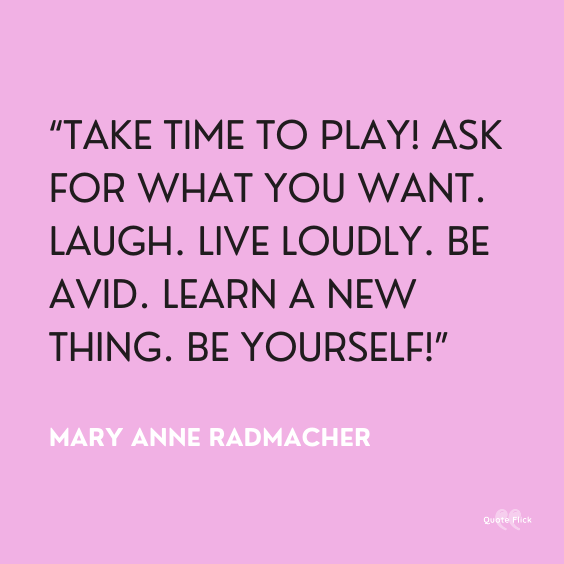 18. "Beauty begins the moment you decide to be yourself." – Coco Chanel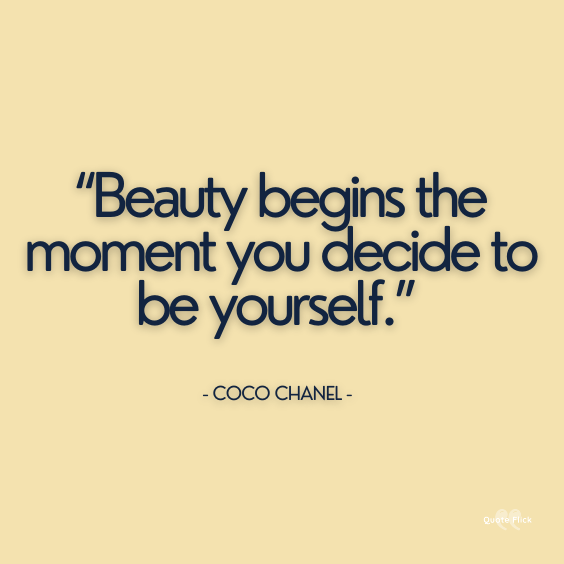 19. "You, being yourself, unknowingly inspires others to be themselves." – Mooji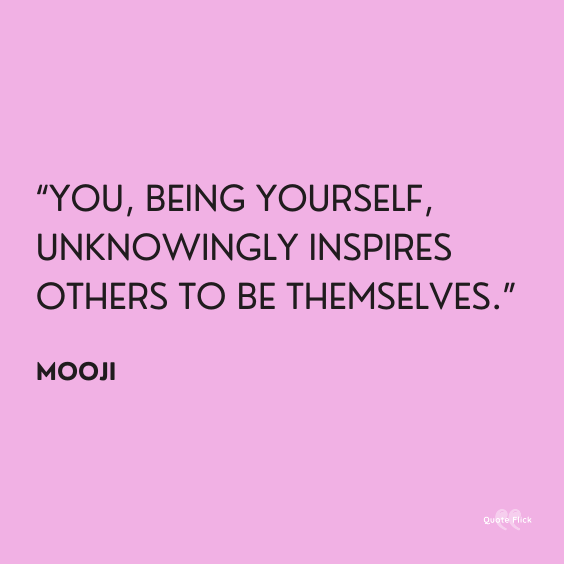 20. "Never apologize for being yourself."– Paulo Coelho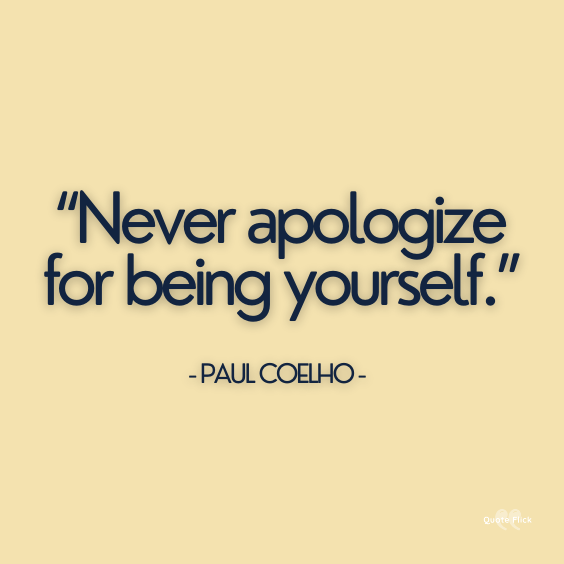 21. "Follow your heart, listen to your inner voice, stop caring about what others think." – Roy T. Bennett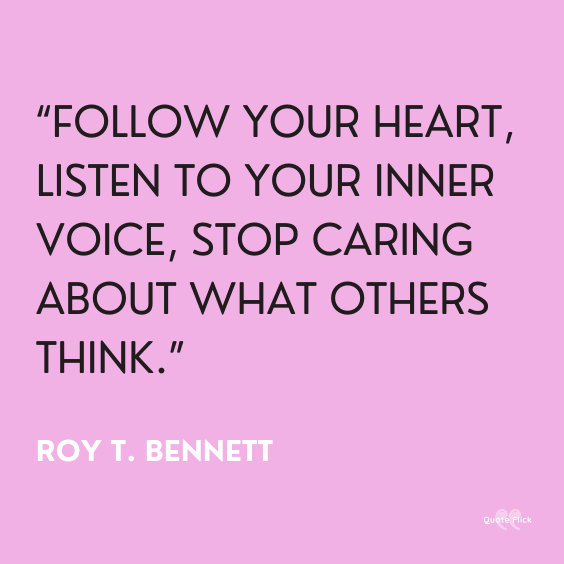 22. "About all you can do in life is be who you are. Some people will love you for you. Most will love you for what you can do for them, and some won't like you at all." – Rita Mae Brown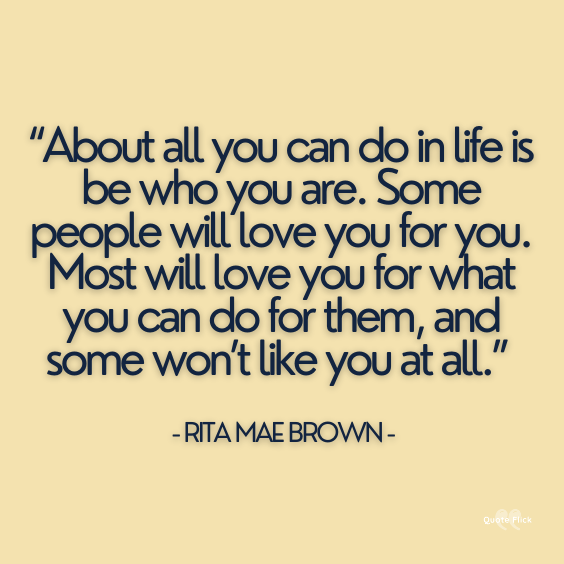 23. "Just enjoy every moment – don't stress. Just be yourself." – Mabel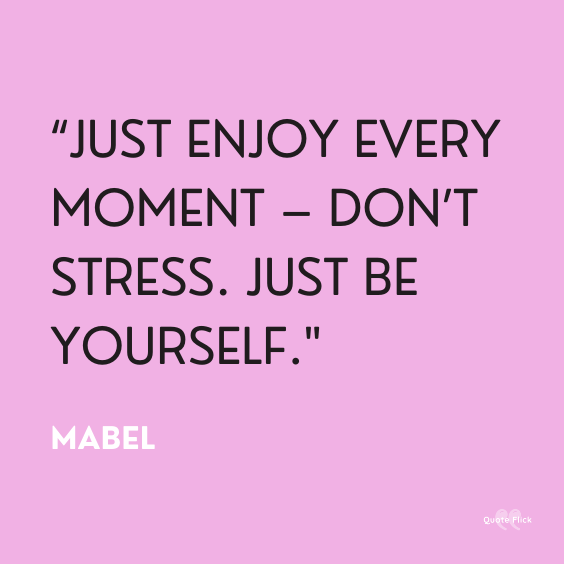 24. "If you can just be yourself, then you have to be original because there's no one like you." – Marc Newson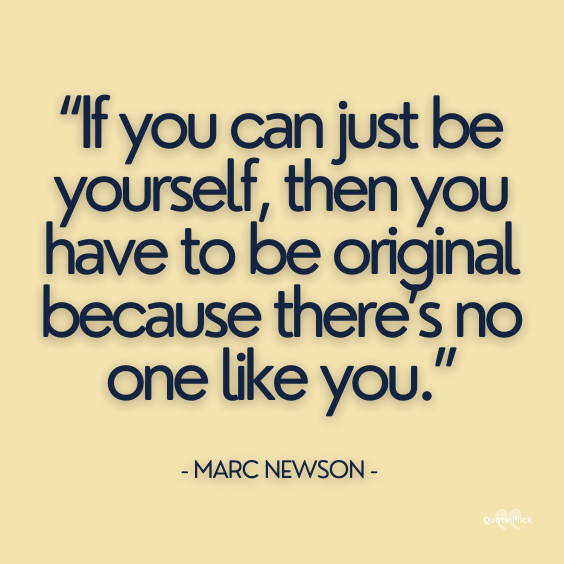 25. "God has given you one face, and you make yourself another." – William Shakespeare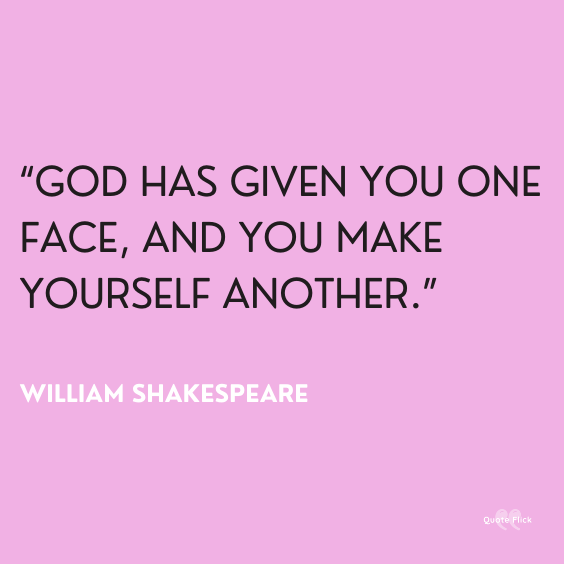 26. "Don't believe you have to be like anybody to be somebody." – Nike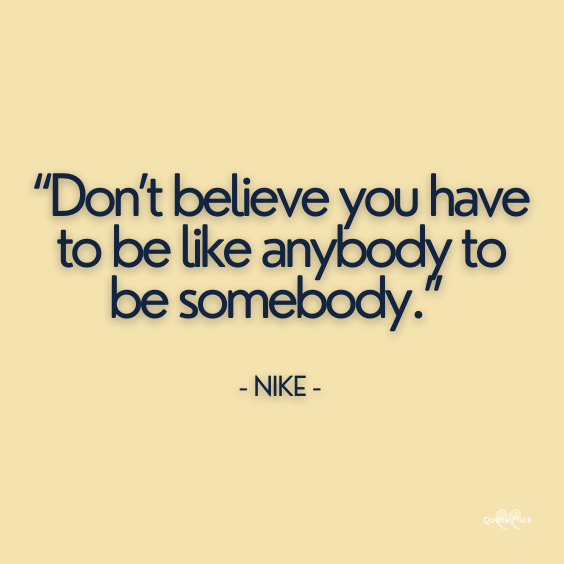 27. "Don't try to impress people. Always be yourself." – Bella Thorne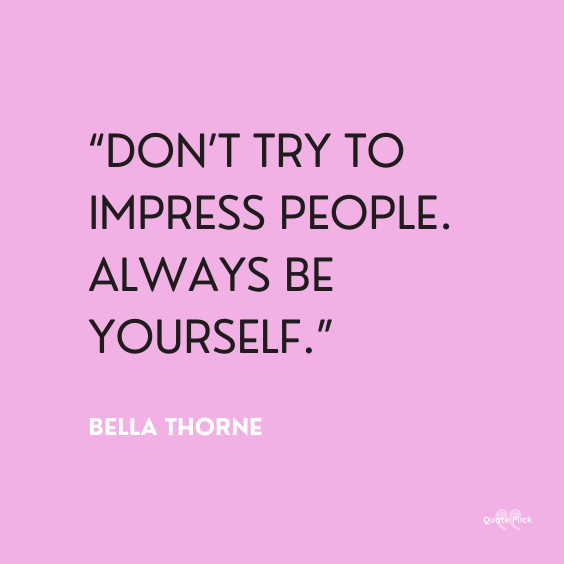 28. "Most people are other people. Their thoughts are someone else's opinions, their lives a mimicry, their passions a quotation." – Oscar Wilde
29. "A friend is someone who gives you total freedom to be yourself." – Jim Morrison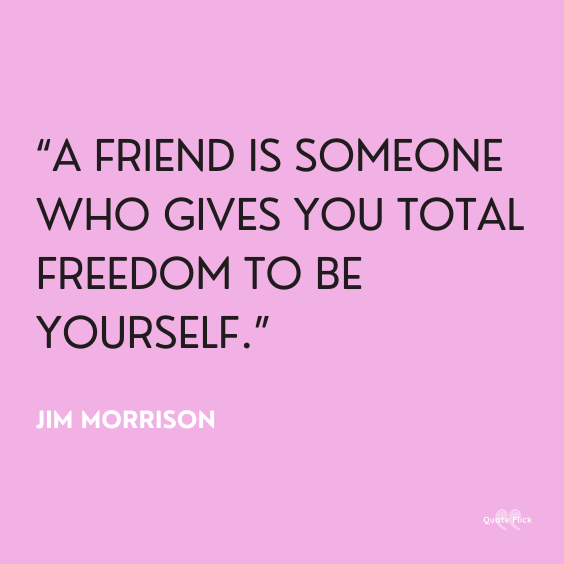 30. "Just be you, be beautiful and be comfortable in your own skin." – Helen Edwards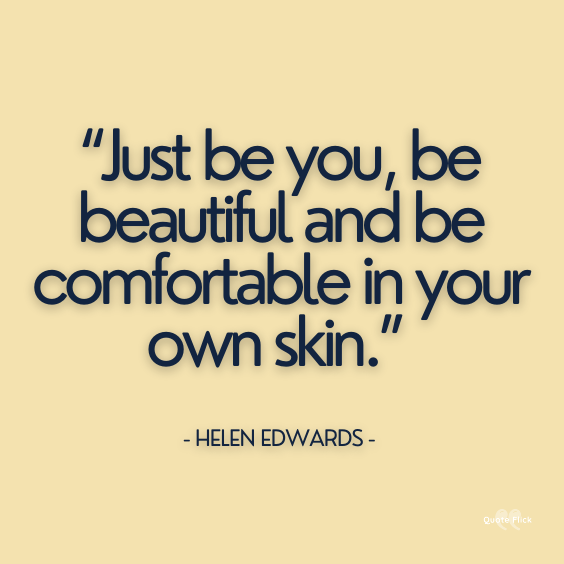 31. "Don't be into trends. Don't make fashion own you, but you decide what you are, what you want to express by the way you dress and the way to live." – Gianni Versace
32. "You cannot change what you are, only what you do." – Philip Pullman
33. "The more you try to crush your true nature, the more it will control you. Be what you are. No one who really loves you will stop." – Cassandra Clare
34. "To be beautiful means to be yourself. You don't need to be accepted by others. You need to accept yourself." – Bindi Irwin
35. "Don't let other people decide who you are." – Bob Goff
36. "Being yourself is all it takes. If you want to impress someone don't be someone else just be yourself." – Selena Gomez
37. "Can you remember who you were, before the world told you who you should be?" – Charles Bukowski
38. "Don't dare to be different, dare to be yourself – if that doesn't make you different then something is wrong." – Laura Bake
39. "I've always loved the idea of not being what people expect me to be." – Dita Von Teese
40. "Don't chase people. Be yourself, do your own thing, and work hard. The right people—the ones who really belong in your life—will come to you, and stay." – Will Smith
41. "I think you have to be what you are. Don't try to be somebody else. You have to be yourself at all times." – John Wooden
42. "Some people say you are going the wrong way when it's simply a way of your own." – Angelina Jolie
43. "It sounds so simple, but if you just be yourself, you're different than anyone else." – Tony Bennett
44. "Your main purpose is to be yourself as fully as you can." – Darryl Anka
45. "Do your own thing on your own terms and get what you came here for" – Oliver James
46. "Don't let others box you into their idea of what they think you should be. A confined identity is a miserable way to exist. Be you and live free. Trust that in living true to yourself, you will attract people that support and love you, just as you are." – Jaeda DeWalt
47. "Dare to be yourself." – Priyanshu Singh
48. "Remember, it's ok to be yourself." – Richard Branson
49. "You change the world by being yourself." – Yoko Ono
50. "Be yourself. Unapologetically." – Kesha