Feeling besotted and in love and wanting to find some freaky words to say to your person? We have you covered with these 45 Freaky Quotes. Some naughty, some nasty, some cute; whatever message you want to send via whatsapp or on instagram to boast about your love, we have you sorted!
We hope you have a fun and flirty time with these phrases and sayings, and find the right words to share with your boyfriend, girlfriend, husband or wife! If you find an image you love, please consider supporting us by sharing on Pinterest!
1. "I wanna be freaky but only with one person you feel me." – Unknown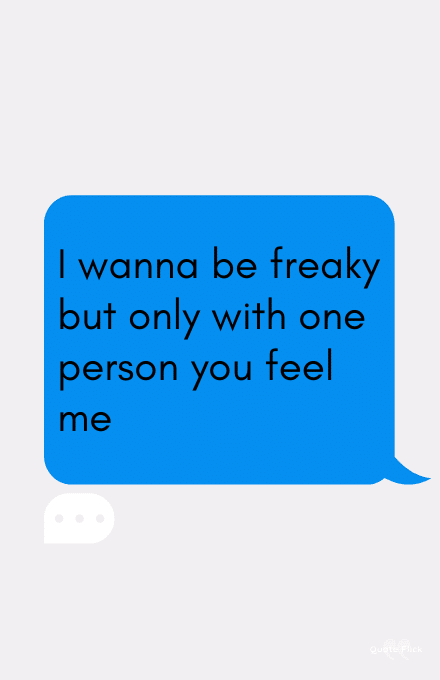 2. "She's freaky, just needs the right person to be with to allow it to come out of her." – Unknown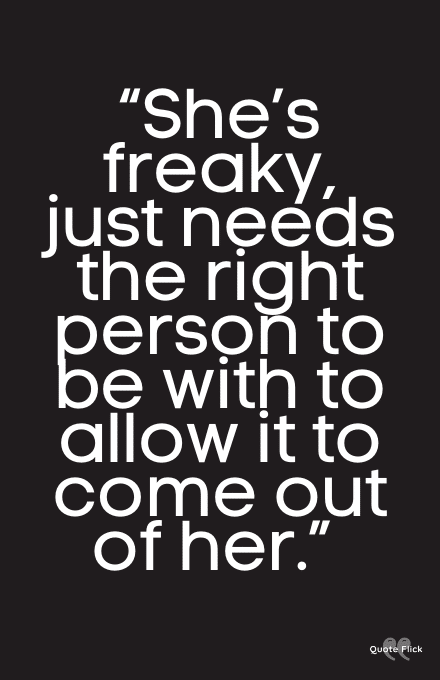 3. "When you're freaky but can't let him know yet." – Unknown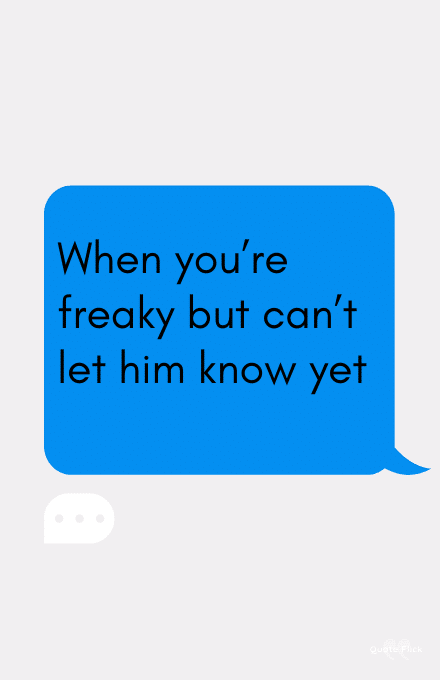 4. "Love is a rebellious bird that nobody can tame." ― Veronica Rossi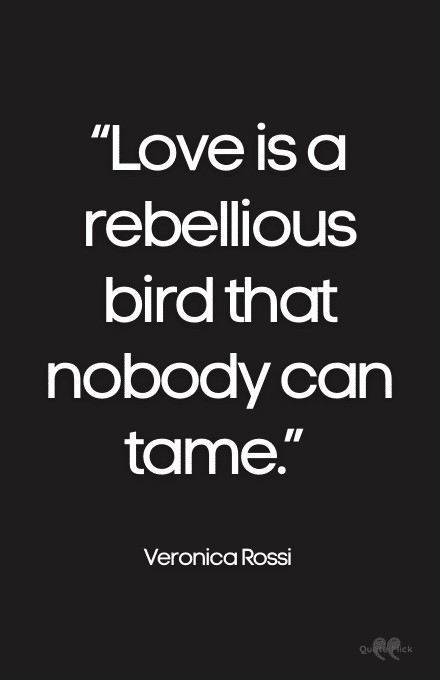 5. "A freaky, good and strong relationship is the best relationship."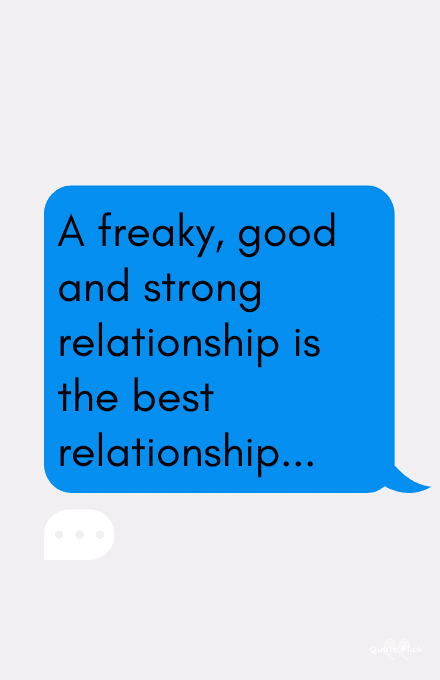 6. "All the freaky people make the beauty of the world." ― Michael Franti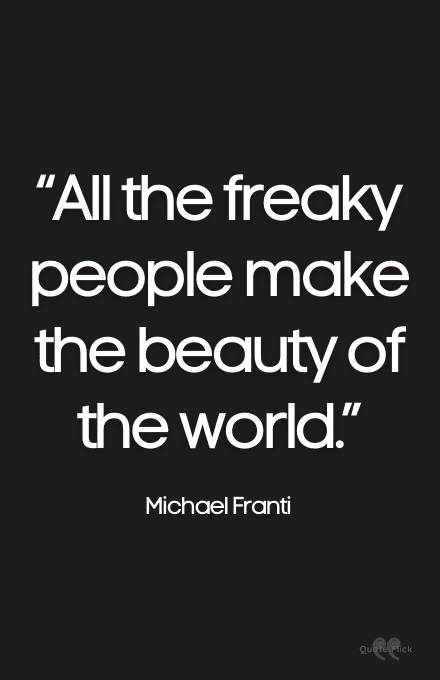 7. "Are you a freak like me?" – Unknown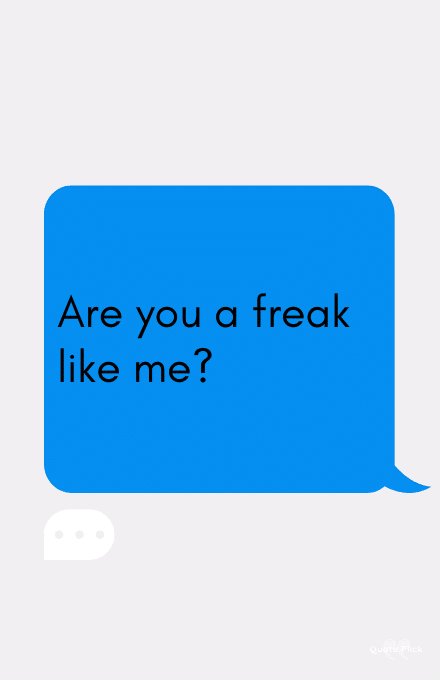 8. "Your lips? I kiss that. Your body? I hug that. My smile? You caused that. Your heart? I want that!" – Unknown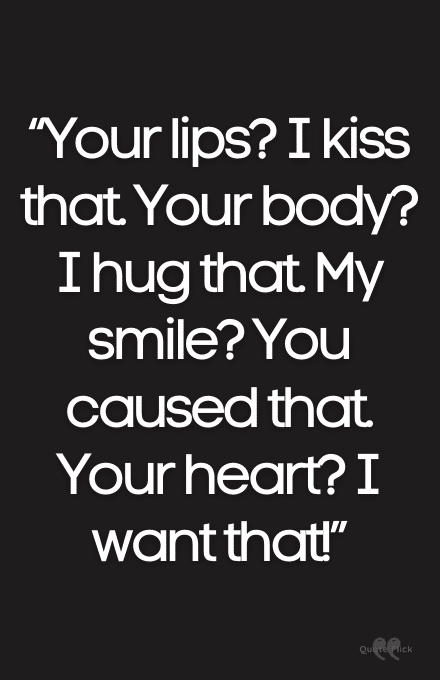 9. "When you finally find someone who's just as freaky in bed as you are." – Unknown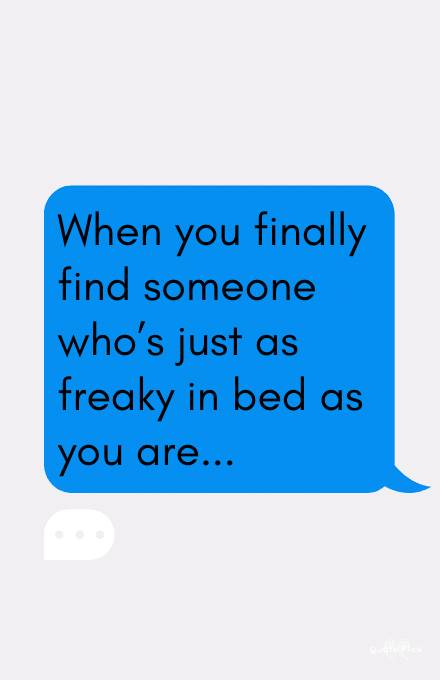 10. "Romance is the glamour which turns the dust of everyday life into a golden haze." – Elinor Glyn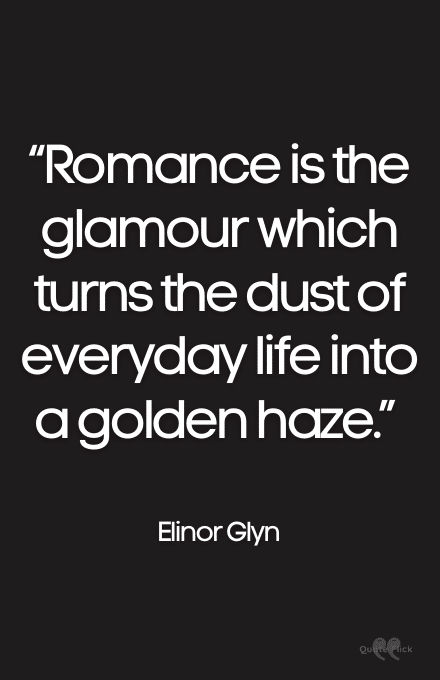 Have you seen our Intimacy Quotes?
11. "Stop being calm and start getting freaky." – Unknown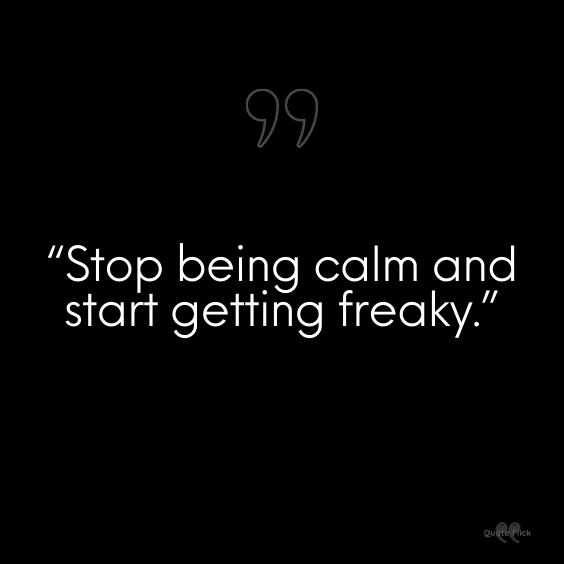 12. "I need a guy that's gonna appreciate me, respect me, and get freaky with me. And love me. All of me." – Unknown
13. "If we were alone I would… Smash. Kiss you. Cuddle. Chill. Eat." – Unkown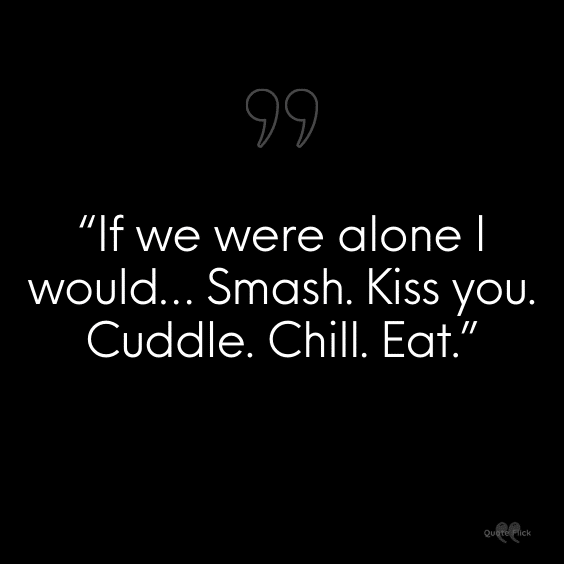 14. "Have you ever felt attraction tingling in your veins like electric blood?" ― Kevin Brooks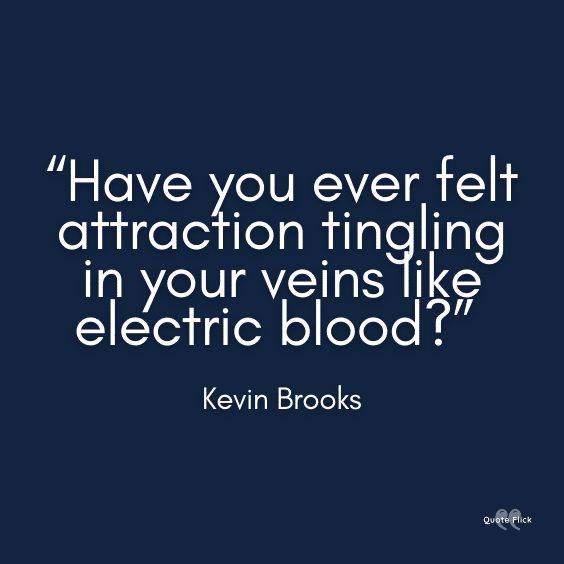 15. "Loyal guys deserve freaky girls." – Unknown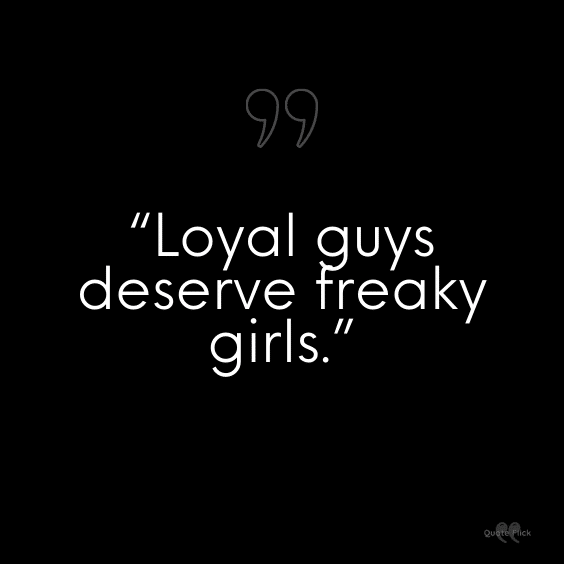 16. "I literally crave affection. It's not about sex. I crave somebody to cuddle me, and lay their head on my lap." – Unknown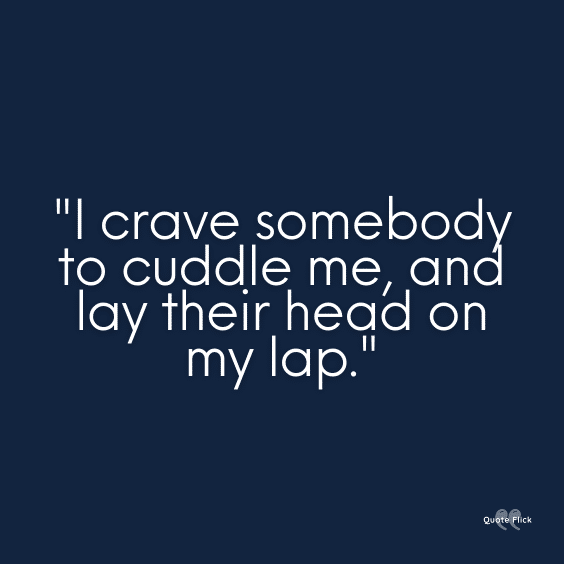 17. "Ever since I met you, no one else is even worth thinking about." – Unknown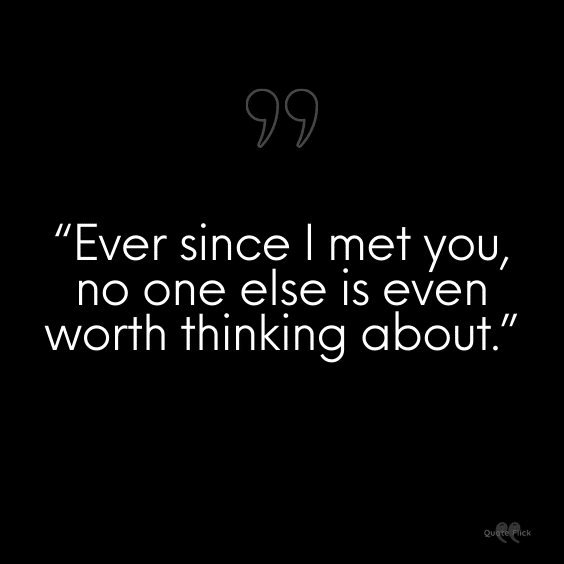 18. "That one person you just want to do everything nasty to."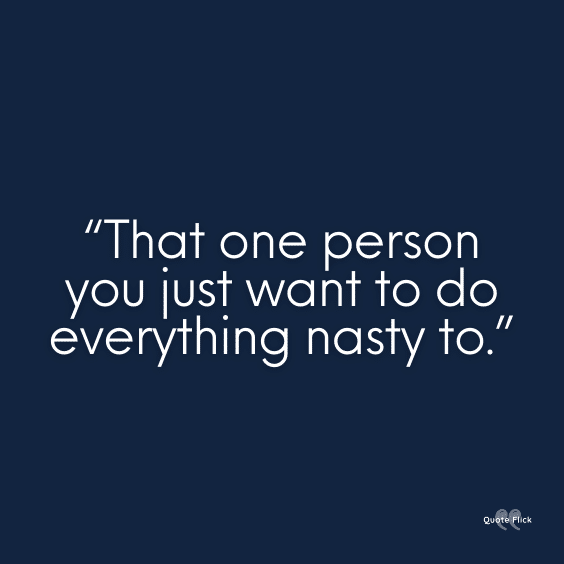 19. "I'm so in love, every time I look at you my soul gets dizzy." – Jaesse Tyler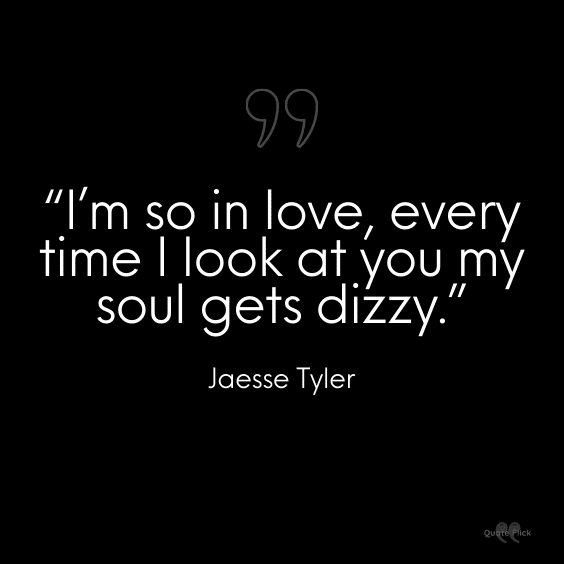 20. "Not many people can take my breath away, but you don't even have to try." – Unknown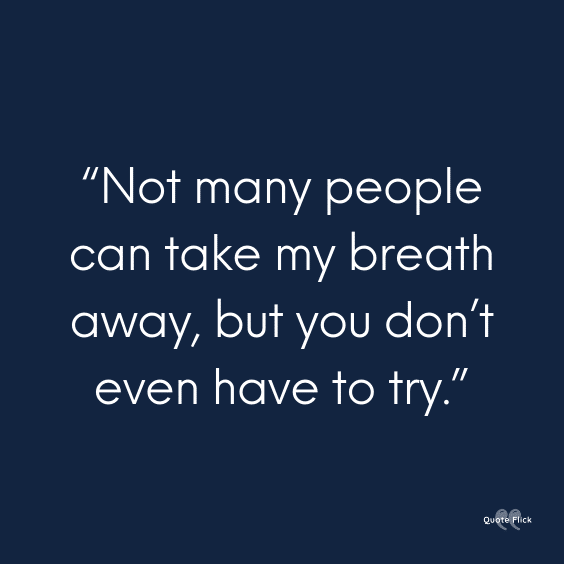 21. "Cuddling in a dark room, fan on, AC blasting and big blanket… A big mood."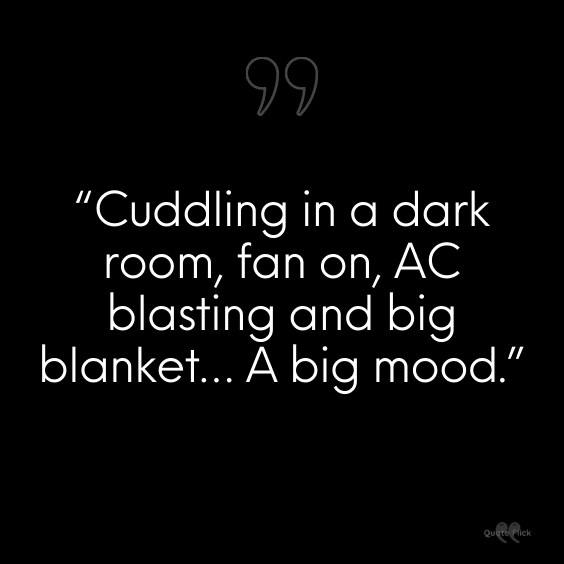 22. "Flirtationship: More than a friendship less than a relationship." – Unknown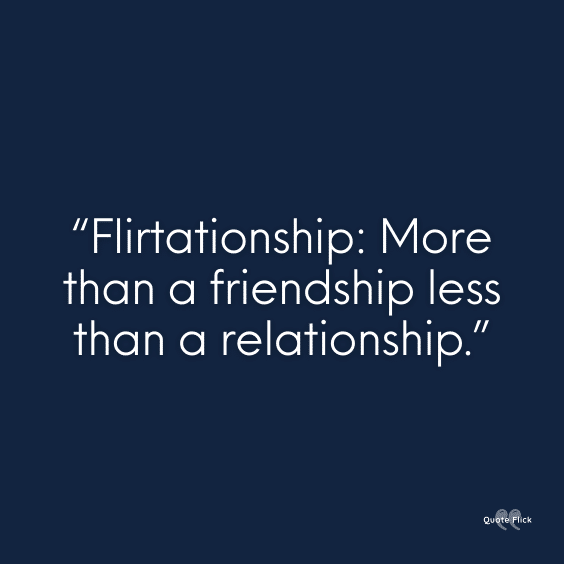 23. "I may have a bad mouth but I can do great things with it." – Unknown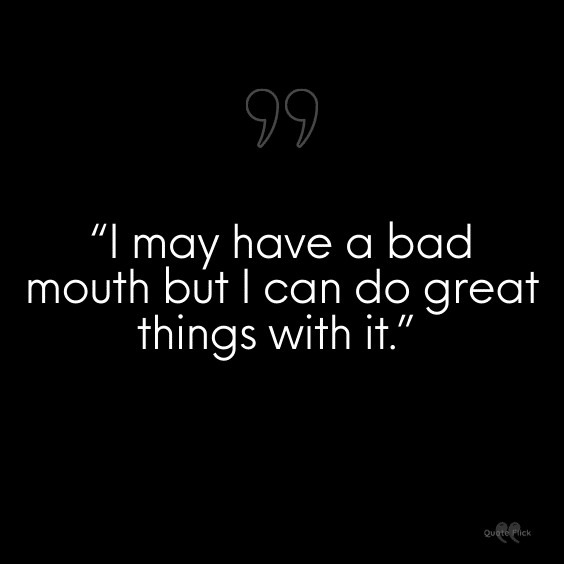 24. "That lowkey best friend that you can flirt with, have deep conversations with, do nasty stuff with and no one will ever know."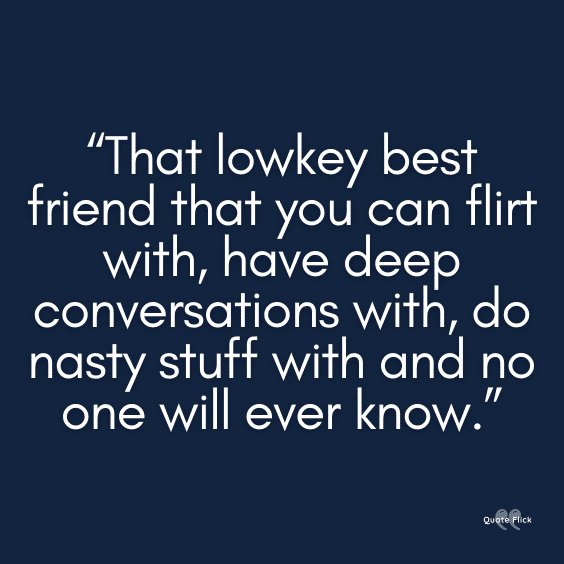 25. "I promise to always be by your side. Or under you. Or on top." – Unknown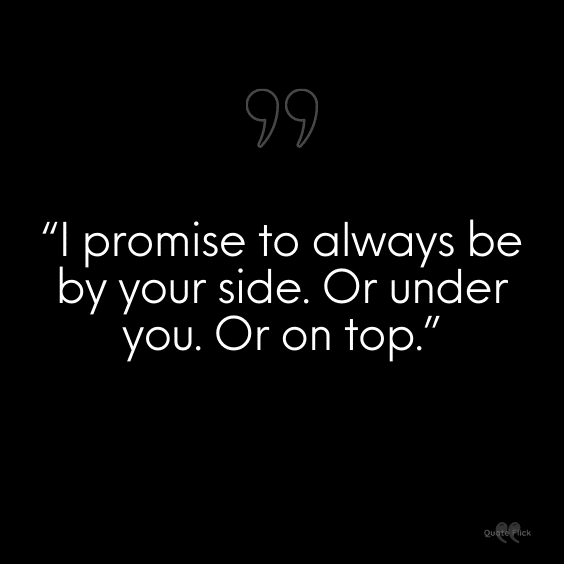 26. "Meant to be working but thinking of all the things I want to be doing with you." – Unknown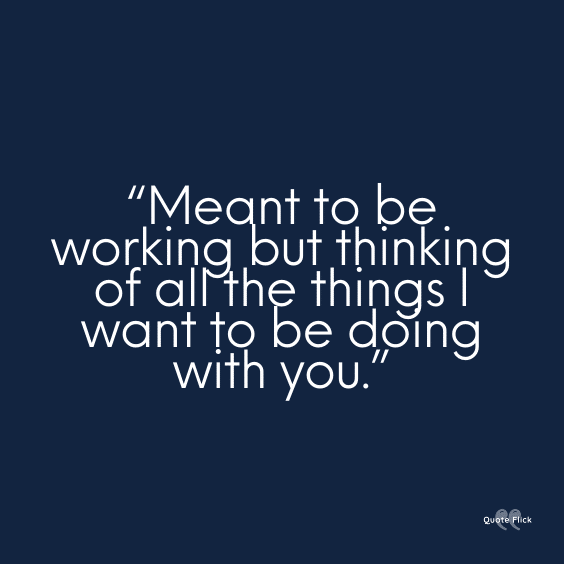 27. "What time do you have to be back in heaven?" – Unknown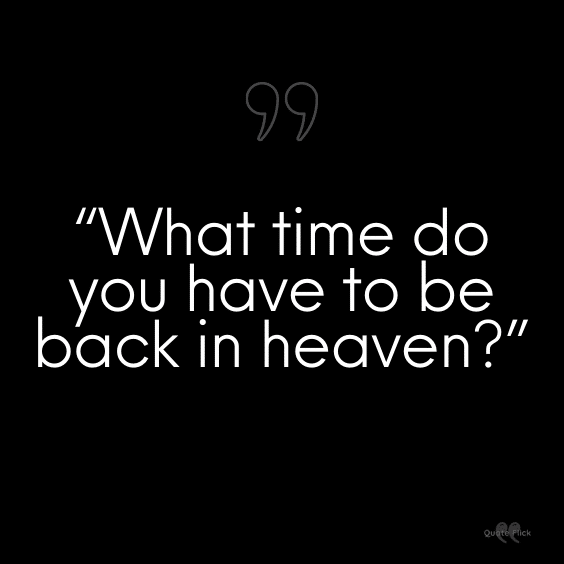 28. "It's not that I'm horny all the time, you're just sexy all the time." – Unknown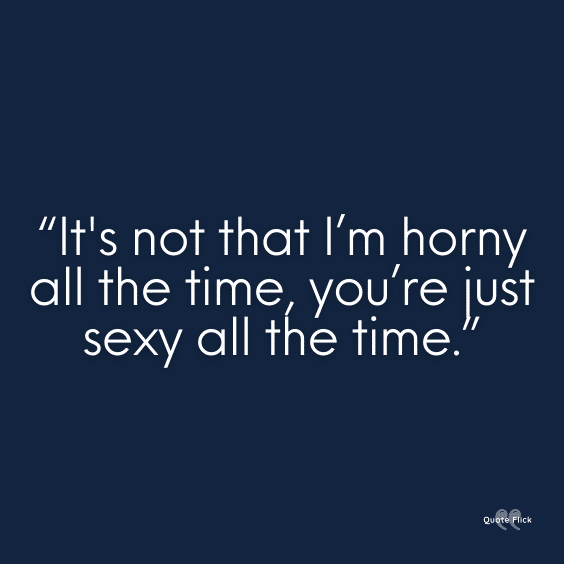 29. "Roses are red, violets are blue. I don't wanna be anywhere else but naked with you." – Unknown
30. "All my friends are freaky and nasty. And then there's me. Worse." – Unknown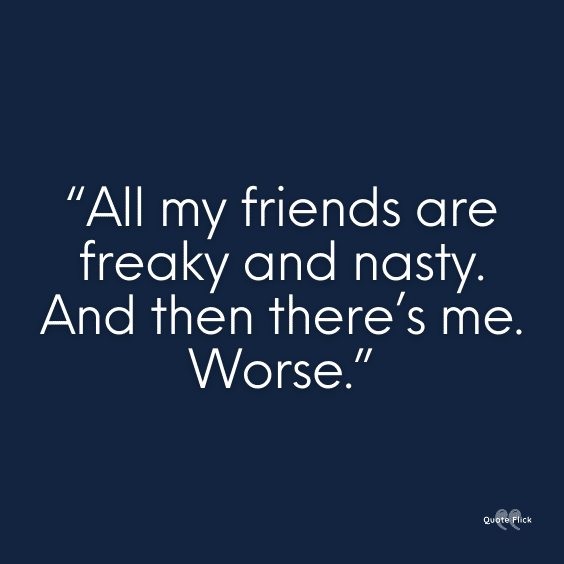 Check out You Mean The World To Me Quotes
31. "He drew me like gravity." – M.Leighton
32. "When I want to smile, I know exactly what to do. I just close my eyes and think of you." – Rakii Retondo
33. "I really want to kiss you, and not just on the lips." – Unknown
34. "One must not lose desires. They are mighty stimulants to creativeness, to love, and to long life." – Alexander A. Bogomoletz
35. "Attraction is not an option." – Neil Strauss
36. "Sex, and the attraction between the sexes, does make the world go 'round." – Hugh Hefner
37. "If we kissing and I smile in between, we about to sin." – Unknown
38. "Never let go of that fiery sadness called #desire." — Patti Smith
39. "Desire presses ever forward unsubdued." – Sigmund Freud
40. "So, I love you because the entire universe conspired to help me find you." – Paul Coelho
41. "Desire, like the atom, is explosive with creative force." – Paul Vernon Buser
42. "When I saw you I fell in love, and you smiled because you knew." ― Arrigo Boito
43. "S- is for the simplcity. E- is for the ecstacy. X- is just to mark the spot." – Unknown
44. "Nothing is better than a freaky, faithful and fun relationship." – Unknown
45. "I licked it so it's mine!" – Unknown