After long days of work, family events, and chores, it is lovely to unwind at night and these good night quotes will remind you of the beauty of switching off from the world. Maybe you sleep deeply, or maybe you don't sleep well at all (is it 4 am as you're reading these now!?); either way we hope that these lovely goodnight quotes help you to relax.
Sleep is so important, and how you kick back to relax at the end of the day so that you are fresh in the morning makes all the difference. There's nothing else to do now other than relaxing whilst you scroll through these sleepy quotes about a good night.
Why not share your favorite image with a loved one, or post to Pinterest!
Enjoy, goodnight, and sleep tight!
1. "Good night, slept tight, awake full of joy at the morning light." – Theodore Higgingsworth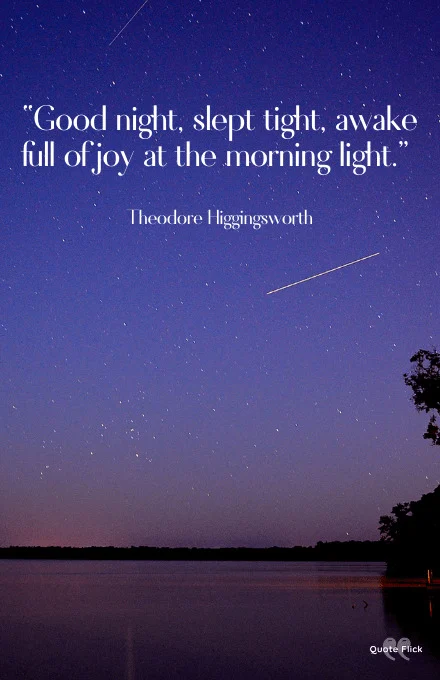 2. "Goodnight. Sleep awaits those of us who dare to dream." – Anthony T. Hincks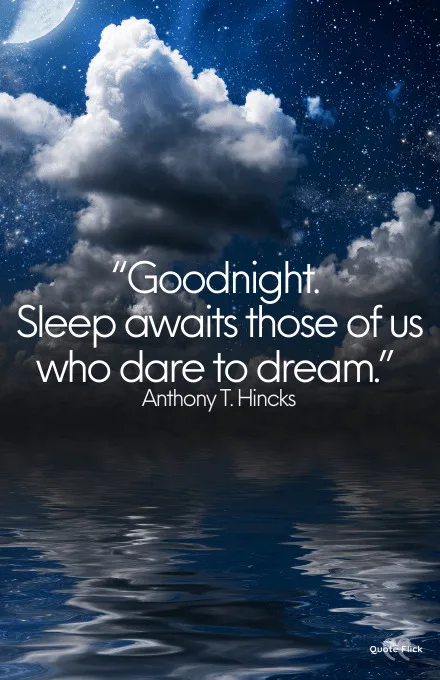 3. "I have loved the stars too fondly to be fearful of the night." – Galileo Galilei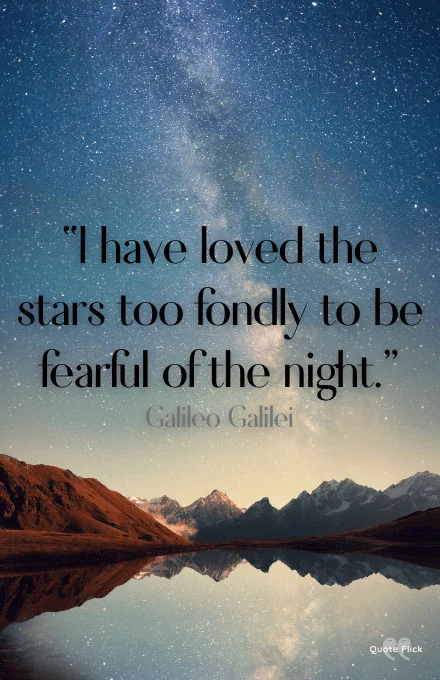 4. "Good night—may you fall asleep in the arms of a dream, so beautiful, you'll cry when you awake." – Michael Faudet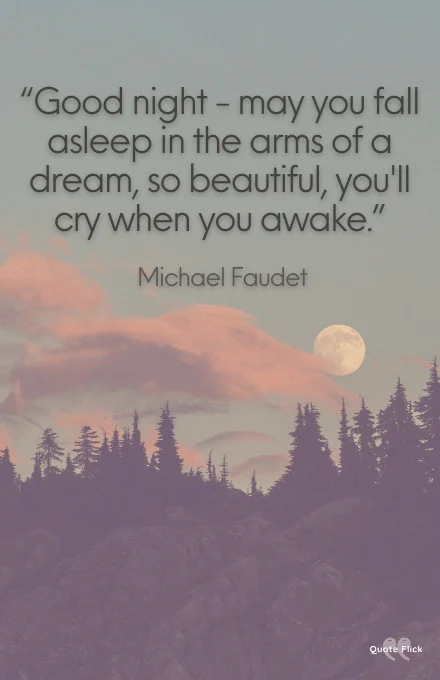 5. "Forget about your troubles and let the sweetness of this lovely night lull you to a blissful sleep. Tomorrow is a new beginning. Good night." – Unknown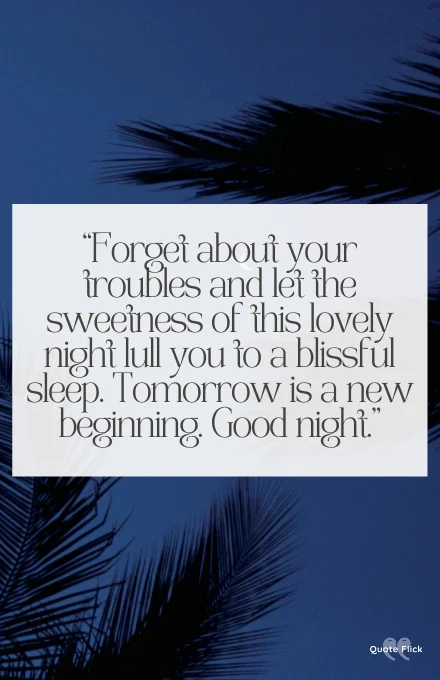 6. "Goodnight stars, goodnight air, goodnight noises everywhere." – Margaret Wise Brown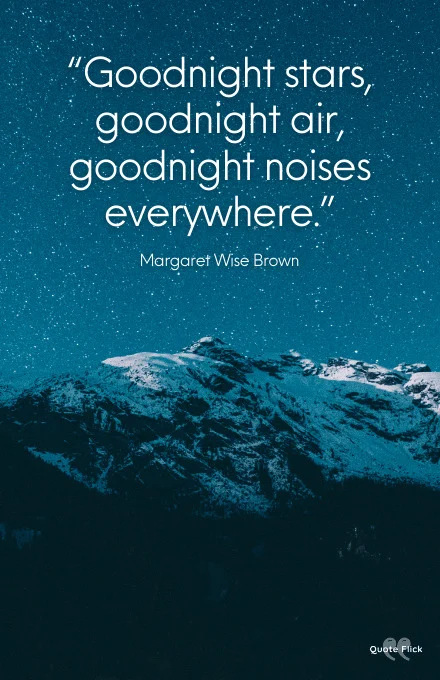 7. "I love the silent hour of night, for blissful dreams may then arise, Revealing to my charmed sight – What may not bless my waking eyes." – Anne Brontë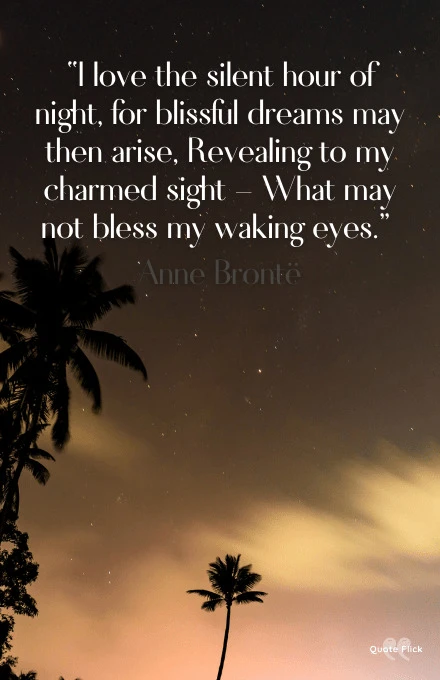 8. "Always end the day with a positive thought. No matter how hard things were, tomorrow's a fresh opportunity to make it better. Good night." – Unknown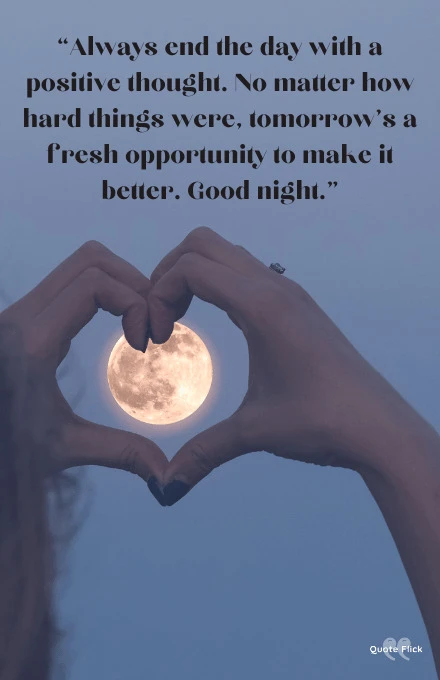 9. "Goodnight, goodnight, goodnight, What more is there to say than goodnight? We've had a lot of fun and it's time to toodle-oo. Au revoir, auf wiendersehn and Inka, dinks doo. Goodnight, goodnight, goodnight." – Jimmy Durante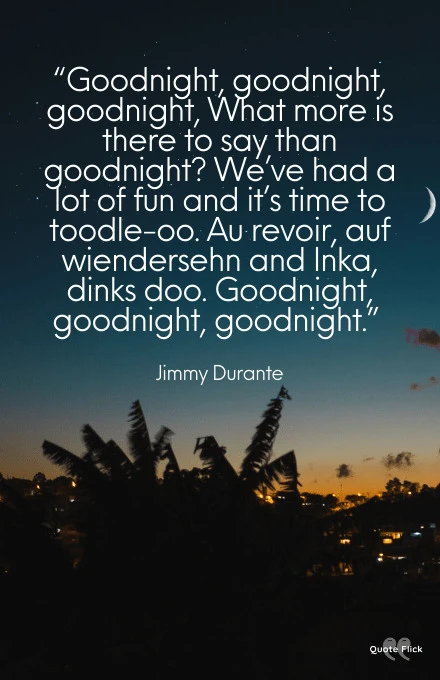 10. "Nothing like a night time stroll to give you ideas" – J.K Rowling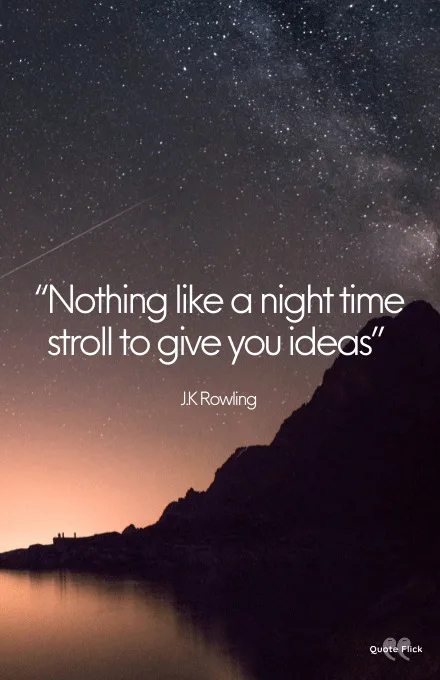 11. "The best bridge between despair and hope is a good night's sleep." – E. Joseph Cossman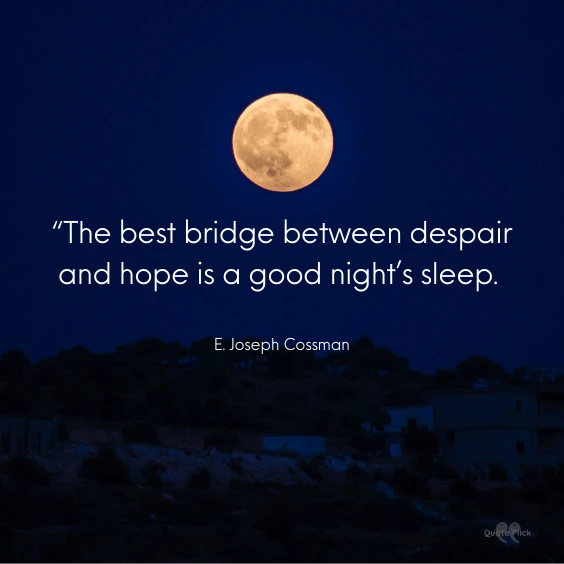 12. "Saying good morning and good night is not just a simple greeting, but a way of expressing love." – Unknown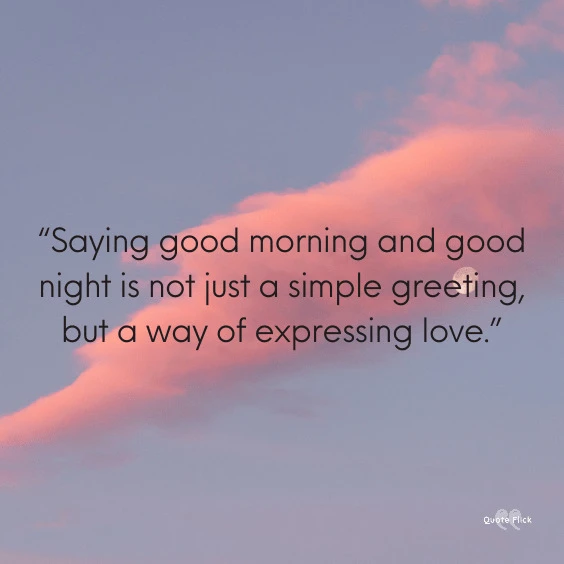 13. "You are the reason I can't sleep without saying goodnight." – Unknown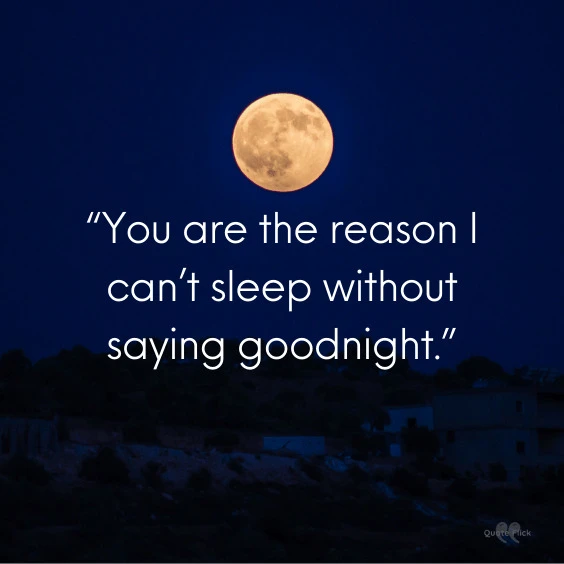 14. "Goodnight, wake up bright, sweet dreams til morning light…" – Unknown
15. "Only a peaceful good night sleep can help you to start afresh tomorrow with new positive energy." – Unknown
16. "Night is a world lit by itself." – Antonio Porchia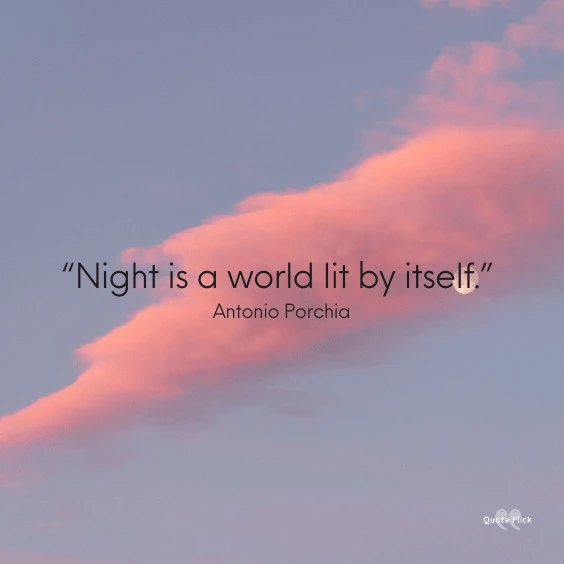 17. "Positive thoughts breed a positive life, so close your eyes hoping for a brighter future. Have a blessed good night sleep and sweet dreams!" – Unknown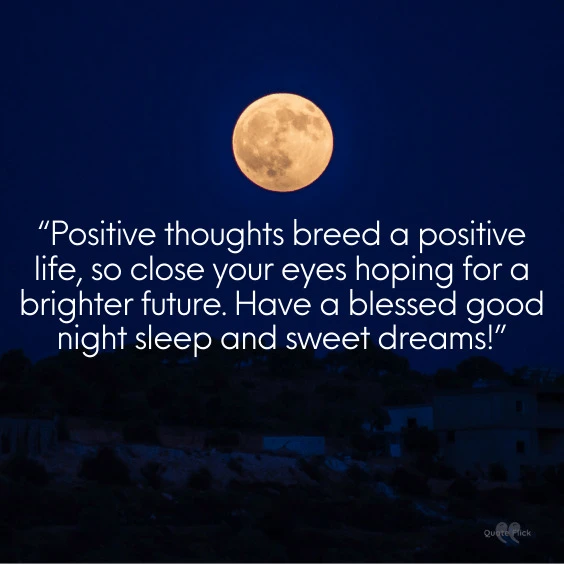 18. "Good night, good night! Parting is such sweet sorrow, that I shall say good night till it be morrow." – William Shakespeare
19. "Sleep is the best meditation." – Dalai Lama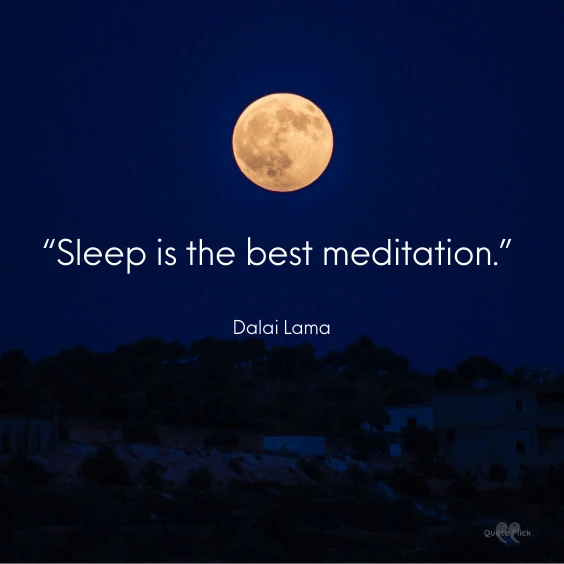 20. "Night night beautiful soul, have a peaceful sleep, and may you rise with a morning glow." – Unknown
21. "The stars and moon arrive just to wish you a good night. Let the light of the moon guide your dreams as you pass the night away." – Unknown
22. "Everybody winds up kissing the wrong person goodnight." – Andy Warhol
23. "I just want to say I love you and goodnight." – Unknown
24. "Life always offers you a second chance its called tomorrow, good night" – Unknown
25. "To have a good night, give all your worries, and concerns to God in prayer." – Catherine Pulsifer
26. "Before you say good night, say something positive to yourself." – Unknown
27. "It's late and I'm thinking of you, so I thought I'd say good night. I hope tomorrow is full of happy surprises." – Unknown
28. "To all, a good night, sweet dreams, sleep tight." – Unknown
29. "Good night sleep tight, don't let the bed bugs bite." – Unknown
30. "Good night, sleep tight, wake up bright. In the morning light, to do what's right, with all your might." – Unknown
31. "Goodnight! And sweetest dreams be thine through all their shining way, till darkness goes, and bird and rose with rapture greet the day." – Proctor
32. "The moon will guide you through the night with her brightness, but she will always dwell in the darkness, in order to be seen." – Shannon L. Alder
33. "Going to sleep the same time and waking up the same time is essential for getting a good night's sleep." – Howard VanEs
34. "It was the possibility of darkness that made the day seem so bright." – Stephen King
35. "The night is longer than a day for those who dream, and day is longer than night for those who make their dreams comes true." – Jack Kerouac
36. "A really good night is when neighbors are calm and their dog is not barking all night long. I wish that nothing could interrupt your precious sleep until the morning sun shows up. Good night!" – Unknown
37. "I wish for you a good night, a good sleep, and when you awake with energy and passion you will abound." – Kate Summers
38. "Good-night dear friend! I say good-night to thee. Across the moonbeams, tremulous and white, bridging all space between us!" – Hester A. Benedict
39. "As the night gets dark, let your worries fade. Sleep peacefully knowing you've done all you can do for today." Roald Dahl
40. "I like the night. Without the dark, we'd never see the stars." – Stephenie Meyer – Twilight
41. "Night is the wonderful opportunity to take rest, to forgive, to smile, to get ready for all the battles that you have to fight tomorrow." Allen Ginsberg
42. "A good night in is a series of documentaries." – Elizabeth Debicki
43. "The night is more alive and more richly colored than the day." – Vincent Van Gough
44. "I was walking along and this chair came flying past me, and another, and another, and I thought, man, is this gonna be a good night." – Liam Gallagher
45. "Let this amazing night take you on a ride of beautiful dreams" – Unknown