The following 45 beautiful grace quotes will encourage you to be soft and gentle with yourself and others. Quotations about grace will help you through challenges and in your responses to failures. Grant yourself grace and forgiveness, or trust that grace is blessed upon you by God throughout the journey of life when things get tough.
Enjoy the sayings and please feel free to share your favorite one on Pinterest, that helps us greatly!
1. "Let's respond with grace, even when others don't" – Unknown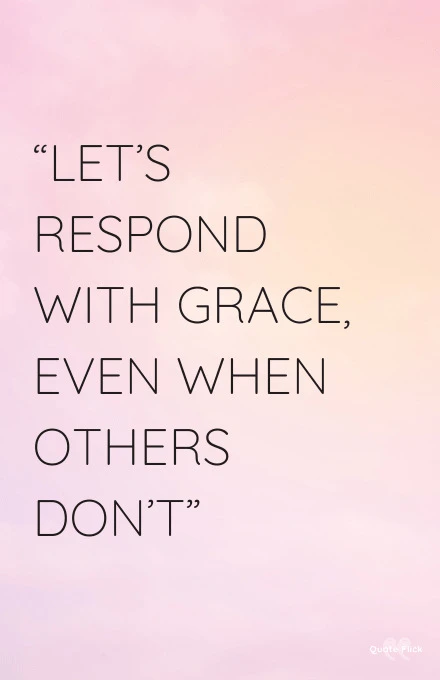 2. "Showing grace to others is about showing kindness even when they don't deserve it."  – Dawn Klinge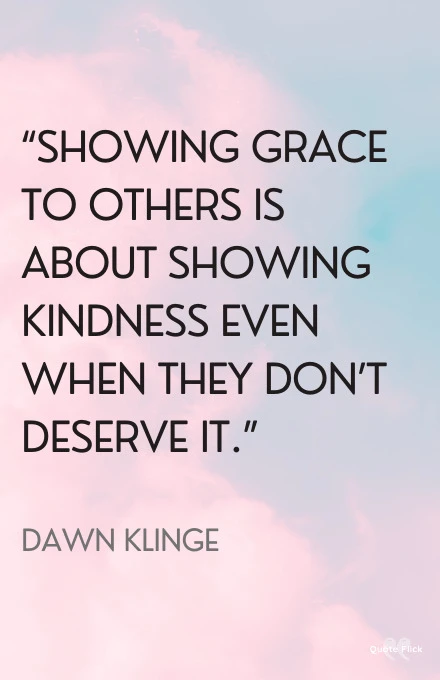 3. "Whenever life plants you, bloom with grace." – Unknown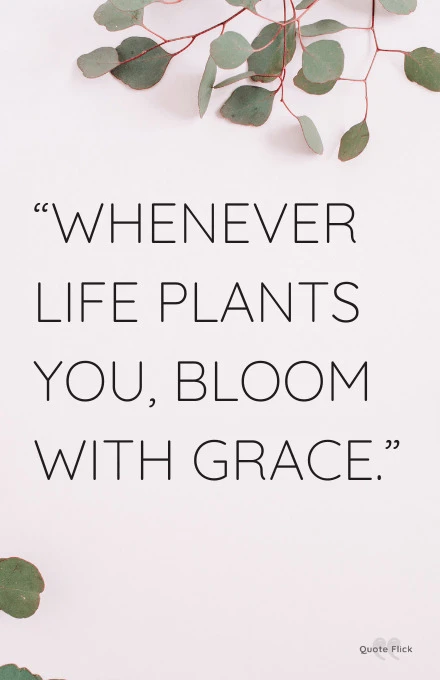 4. "Grace is the love that gives, that loves the unlovely and the unlovable." – Oswald C. Hoffmann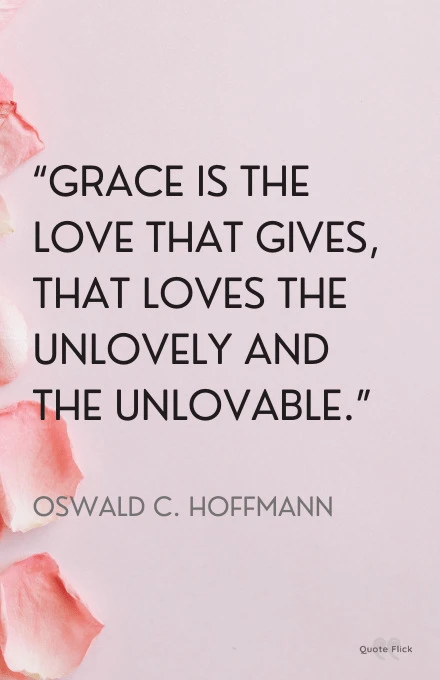 5. "I will hold myself to a standard of grace, not perfection." – Unknown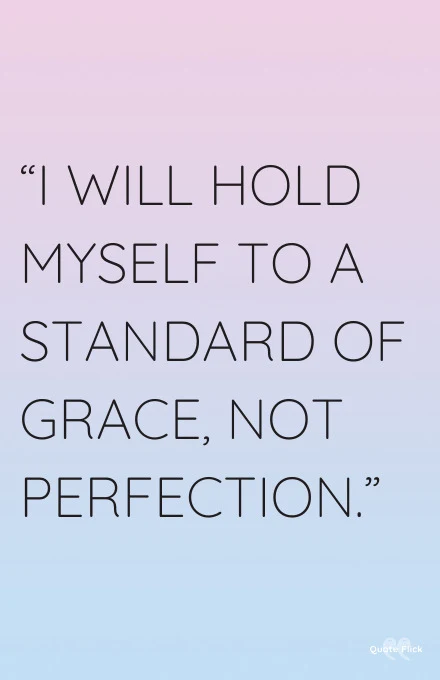 6. "Grace is a divine strength." – Lailah Gifty Akita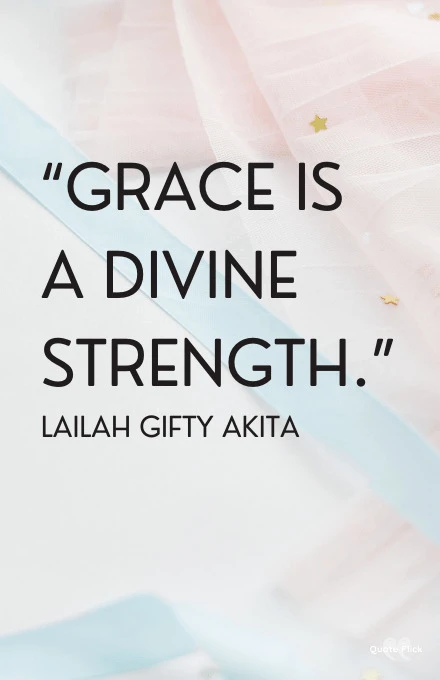 7. "Where there is no truth there is no grace." – Nachman Of Breslov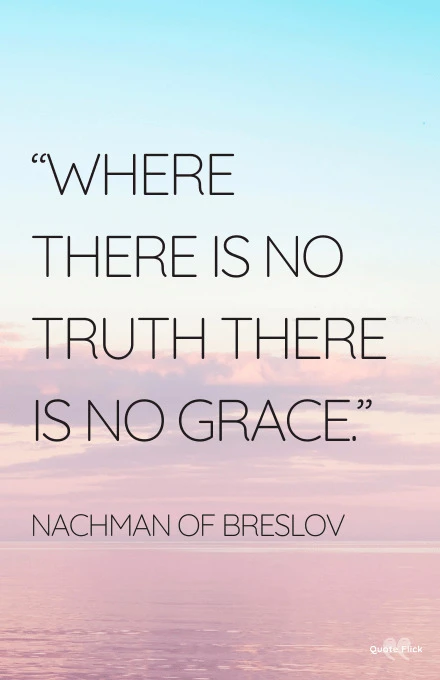 8. "Grace, like water, flows to the lowest part." – Philip Yancey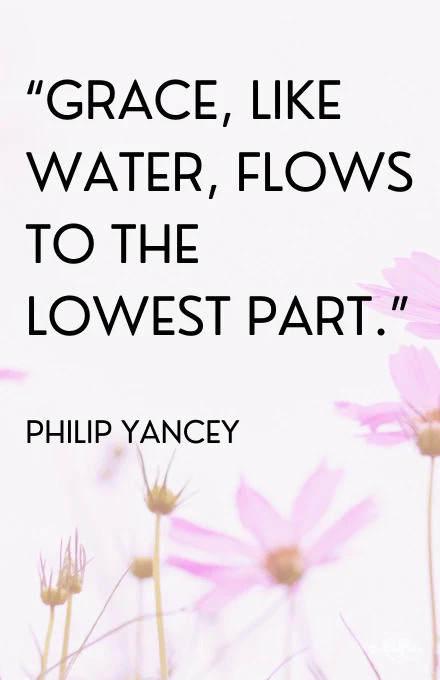 9. "We respond to healing grace by giving it away." – Philip Yancey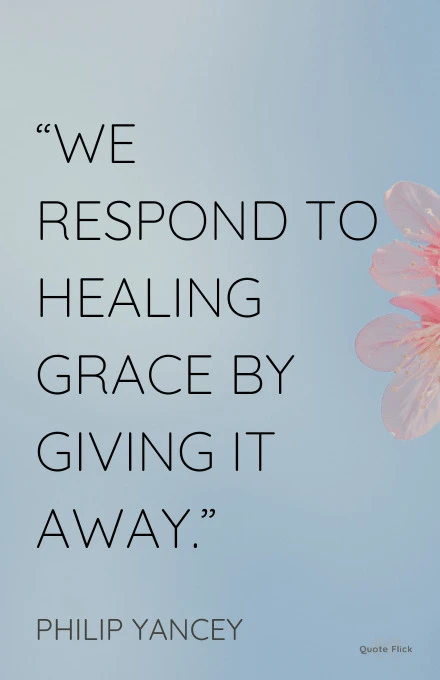 10. "Courage is grace under pressure." – Ernest Hemingway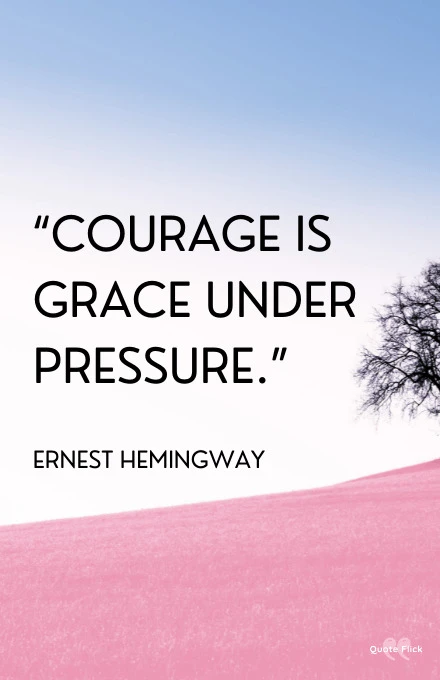 Have you read Confidence Quotes?
11. "Nothing but grace makes a man so humble and, at the same time, so glad." – C.H. Spurgeon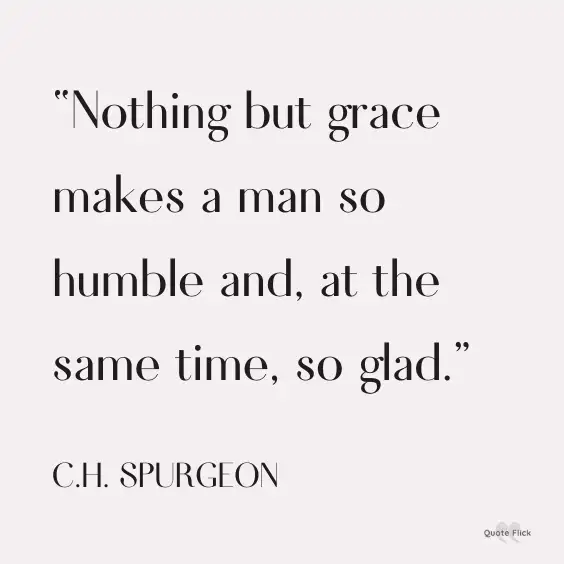 12. "Grace is a power that comes in and transforms a moment into something better." – Caroline Myss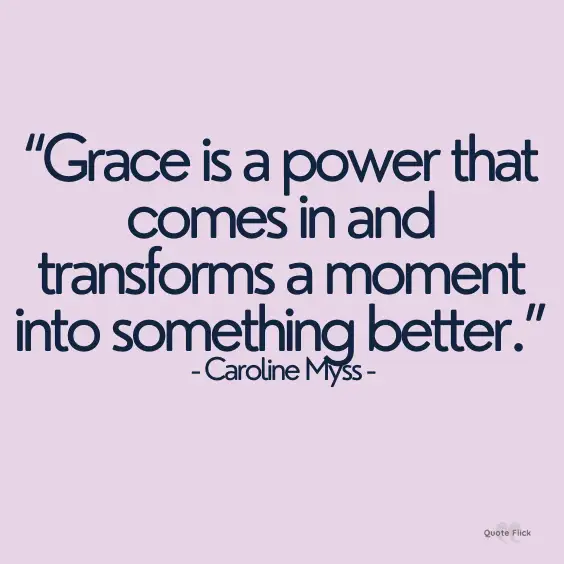 13. "Patience is a virtue; virtue is a grace." – Jacob Rees-Mogg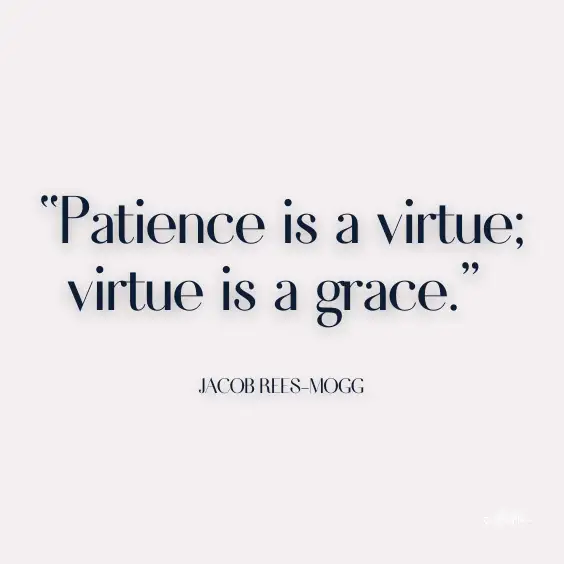 14. "Grace is having a relationship with someone's heart, not their behaviours.' – Unknown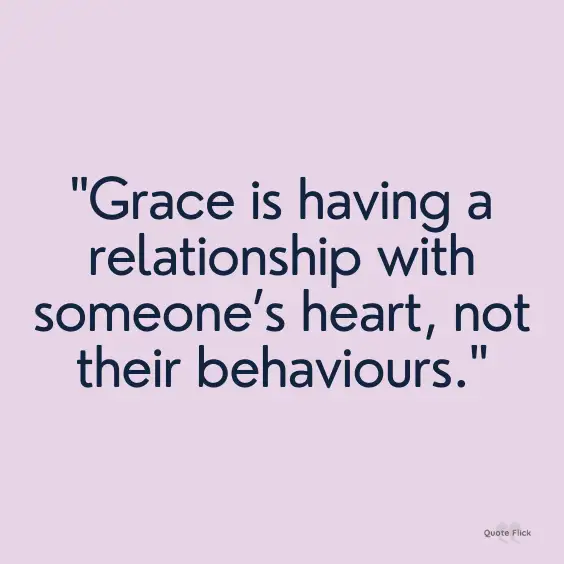 15. "Grace in women has more effect than beauty." – William Hazlitt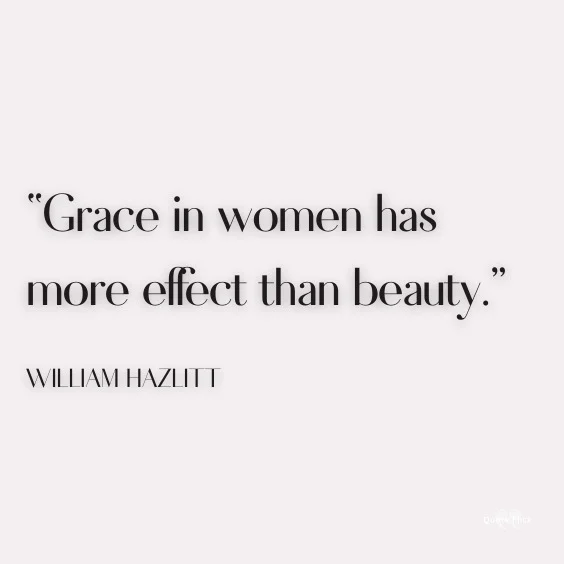 16. "Faith gives us strength. Grace gives us power. Hope gives us anchor." – Lady Gifty Akita
17. "Giving grace is a two way-process." – Unknown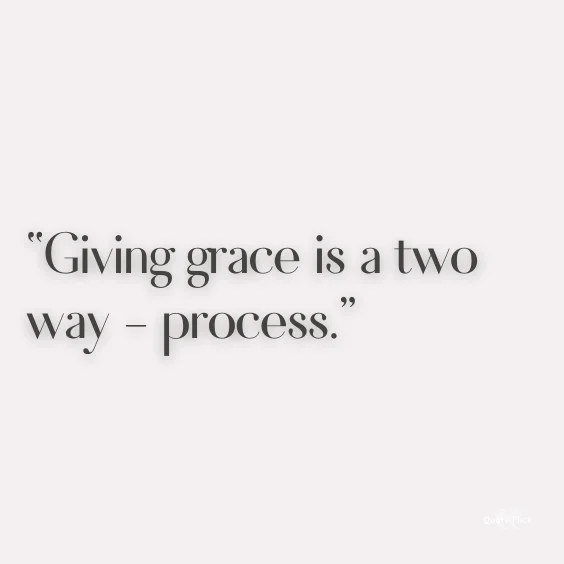 18. "It takes grace to remain kind in cruel situations." – Unknown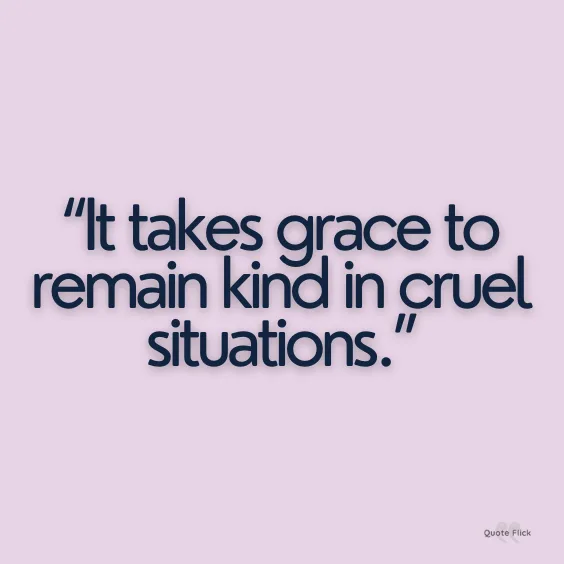 19. "God blesses us with new grace and mercy every day." – Unknown
If you wish to see grace in others, why not lead by example; check out our Lead By Example Quotes to give you some inspiration.
20. "Your worst days are never so bad that you are beyond the reach of God's grace. And your best days are never so good that you are beyond the need of God's grace." – Jerry Bridges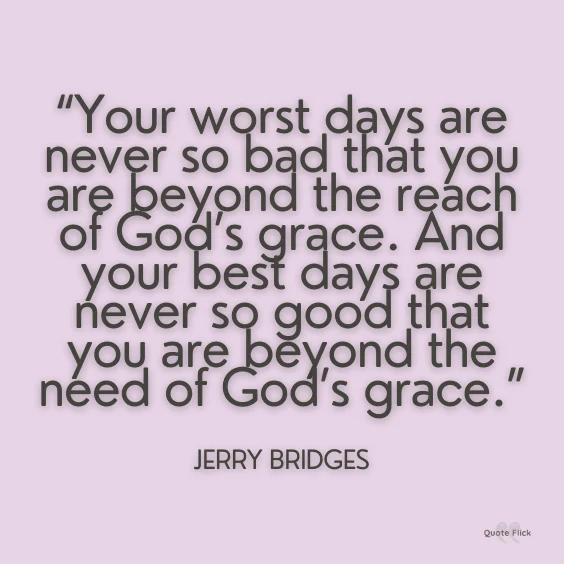 21. "Win with grace, lose with dignity." – Susan Polgar
22. "Beauty is grace and confidence. I've learned to accept and appreciate what nature gave me." – Lindsay Lohan
23. "Grace must find expression in life, otherwise it is not grace." – Karl Barth
24. "In the sea of grief, there were islands of grace, moments in time when one could remember what was left rather than all that had been lost." – Kristin Hannah
25. "By judging others we blind ourselves to our own evil and to the grace which others are just as entitled to as we are." – Dietrich Bonhoeffer
26. "God's grace is the oil that fills the lamp of love." – Henry Ward Beecher
27. "Grace means that all of your mistakes now serve a purpose instead of serving shame." – Brené Brown
28. "Here's to fresh grace every day." – Unknown
29. "Grace is the voice that calls us to change and then gives us the power to pull it off." – Max Lucado
30. "I give grace because I so desperately need it." – Lysa Terkeurst
If you're looking to live with more grace and feel happier, check out our Happiness Quotes
31. "The ideal man bears the accidents of life with dignity and grace, making the best of circumstances." – Aristotle
32. "Because of the favor of God, we can have peace in the midst of chaos." – Crystal McDowell
33. "The grace of the spirit comes only from heaven, and lights up the whole bodily presences." – Charles Haddon Spurgeon
34. "The higher a man is in grace. The lower he will be in his own esteem." – Charles Spurgeon
35. "Grace comes into the soul, as the morning sun into the world; first a dawning; then a light; and at last the sun in his full and excellent brightness." – Thomas Adams
36. "All human nature vigorously resists grace because grace changes us and the change is painful." – Flannery O'Connor
37. "Life is grace. Sleep is forgiveness. The night absolves. Darkness wipes the slate clean, not spotless to be sure, but clean enough for another day's chalking." – Frederick Buechner
38. "Grace doesn't depend on suffering to exist, but where there is suffering you will find grace in many facets and colors." – Wm. Paul Young
39. "Grace bends the rule for us when we accomplish in a few days what could have taken a lifetime to achieve." – Michael Bassey Johnson
40. "Grace is God-given power to live differently." – Judah Smith
41. "Grace releases and affirms. It doesn't smother. Grace values the dignity of individuals. It doesn't destroy. Grace supports and encourages. It isn't jealous or suspicious." – Charles Swindoll
42. "Grace is something you can never get but can only be given. There's no way to earn it or deserve it or bring about any more than you can deserve the taste of raspberries and cream or earn good looks." – Frederick Buechner
43. "Grace needs to be the air we breathe, the atmosphere we live in, whether in church or in the home." – Allen Snapp
44. "Grace can neither be bought, earned, or won by the creature. If it could be, it would cease to be grace." – Arthur W. Pink
45. "Grace isn't a little prayer you chant before receiving a meal. It's a way to live. The law tells me how crooked I am. Grace comes along and straightens me out." – Dwight Lyman Moody
Holly Jaskolka is a certified Emotional Freedom Technique (EFT) practitioner, yoga instructor, and an impassioned advocate for holistic well-being. Fueled by her love for animals and wanderlust, Holly leads a plant-based lifestyle that she complements with immersive travel experiences. When she's not jet-setting to uncover the world's hidden gems, she's empowering individuals to heal emotionally, particularly those grappling with the aftermath of breakups. Connect with Holly on LinkedIn.