Dealing with trolls, haters, jealous colleagues or so-called friends is not easy, but allow these haters' quotes to give you a new perspective. Putting a positive and loving spin on dealing with hate; these sayings, quotations, and phrases will get you on the right track!
Please consider sharing your favorite image on Pinterest; your support helps us so much!
1. "I don't have time, energy, or interest in hating the haters; I'm too busy loving the lovers." – Dr. Steve Maraboli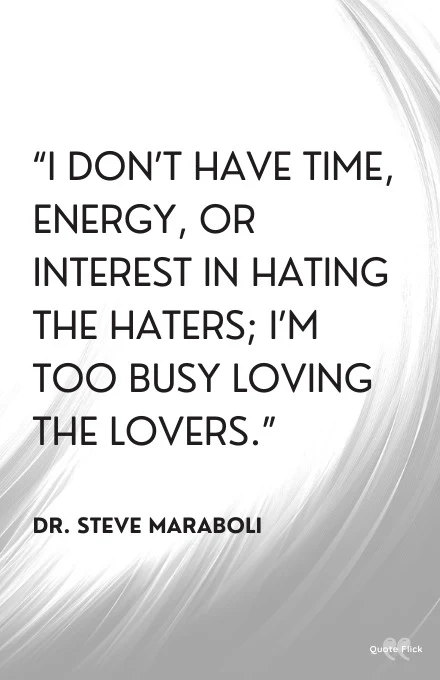 2. "Hate isn't healthy, it damages the hater more than the one who's hated!" – Eric Jerome Dickey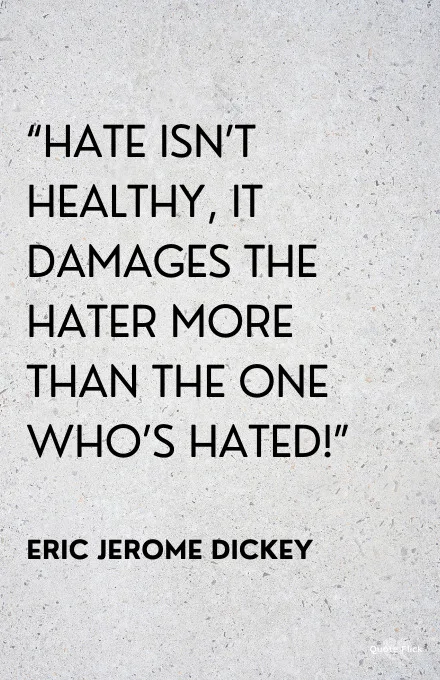 3. "A bird with beautiful feathers is the target of many hunters." – Matshona Dhliwayo
4. "I don't worry about the haters… They are just angry because the truth I speak contradicts the lie they live." – Steve Maraboli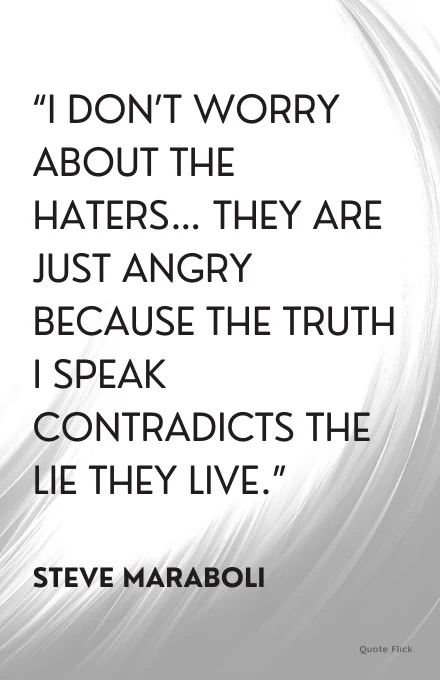 5. "A rose does not answer its enemies with words, but with beauty." – Matshona Dhliwayo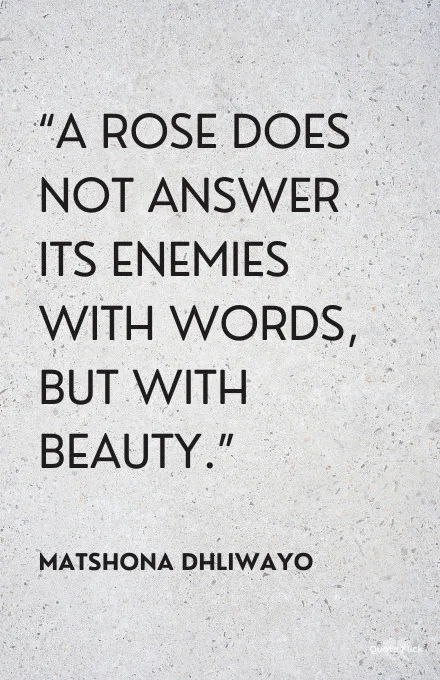 6. "I treat my haters like AM radio, I just don't listen to them." – Unknown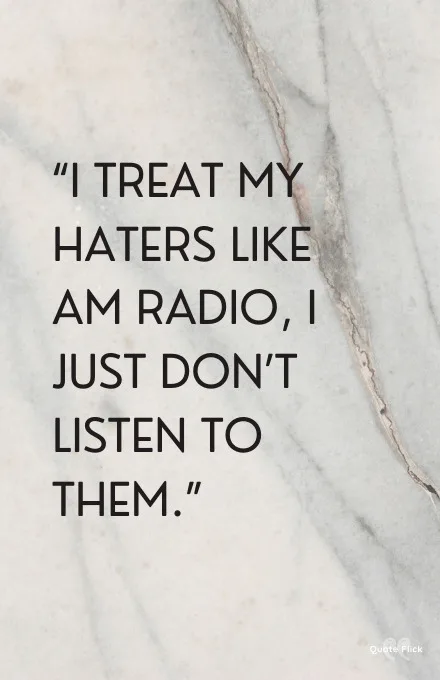 7. "The louder the dogs bark the less a lion feels threatened." – Matshona Dhliwayo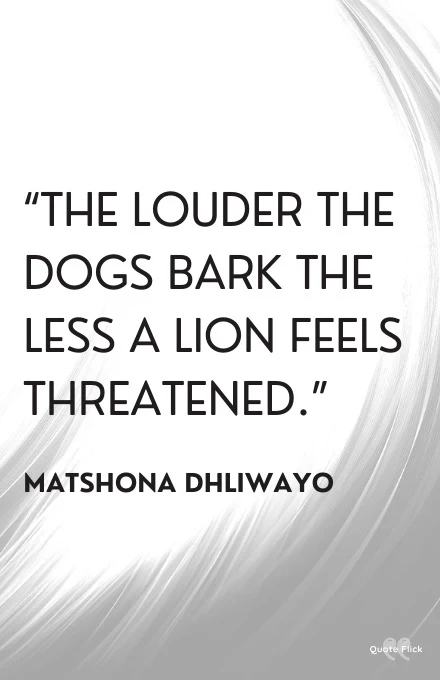 8. "The best way to counter-attack a hater is to make it blatantly obvious that their attack has had no impact on you." – Timothy Ferris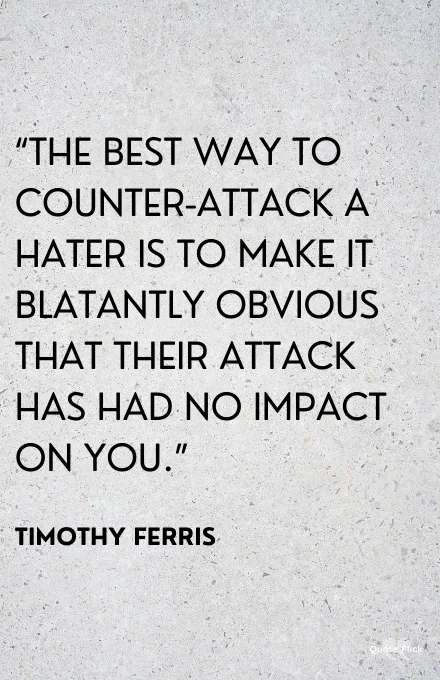 9. "Lovers never hate, haters never love." – Matshona Dhliwayo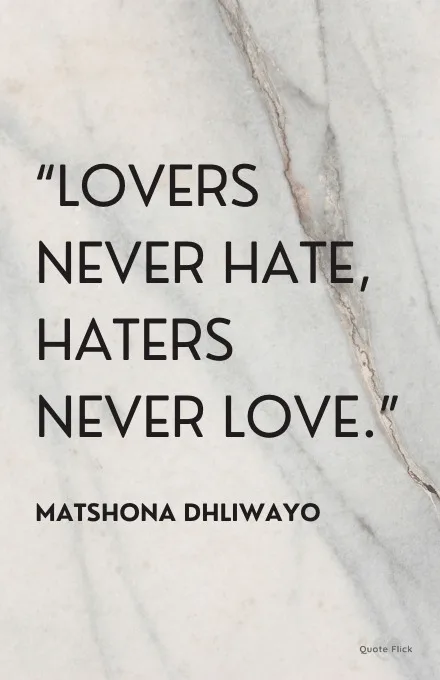 10. "If people are trying to pull you down, it is proof that you are above them." – Matshona Dhliwayo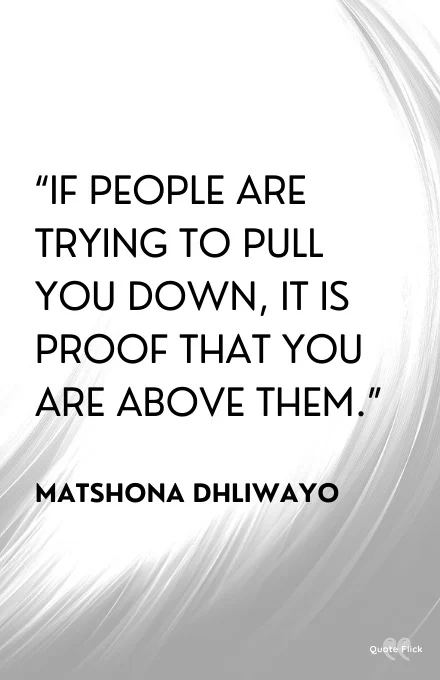 11. "Any fool can criticize, complain, and condemn—and most fools do. But it takes character and self-control to be understanding and forgiving." – Dale Carnegie
12. "Remember that only God can judge us; forget the haters, because Somebody loves you." – Miley Cyrus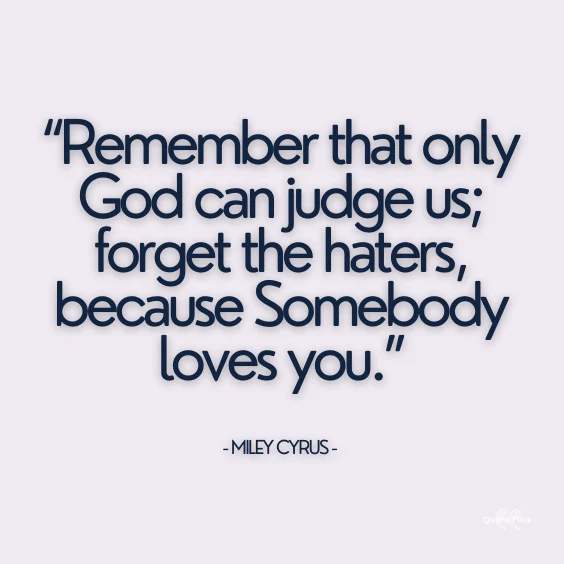 13. "I pay no attention whatever to anybody's praise or blame. I simply follow my own feelings."- Wolfgang Amadeus Mozart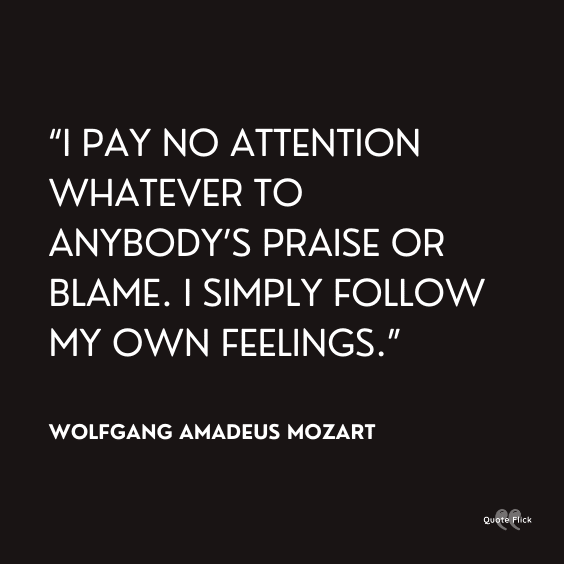 14. "You have enemies? Good. That means you've stood up for something, sometime in your life." – Winston S. Churchill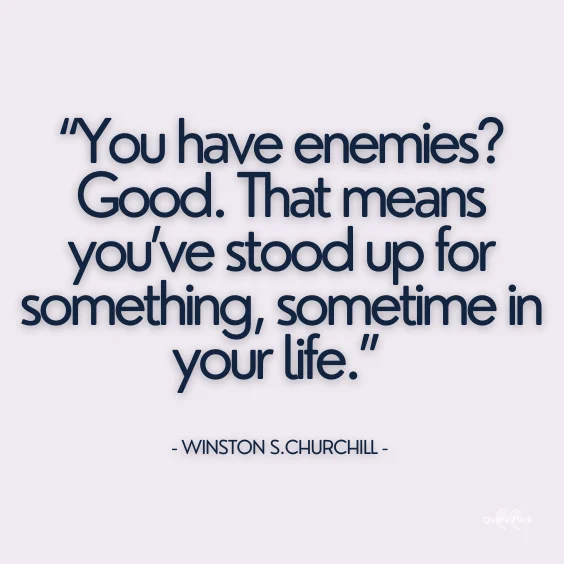 15. "The riper a tree's fruit, the more stones people cast at it." – Matshona Dhliwayo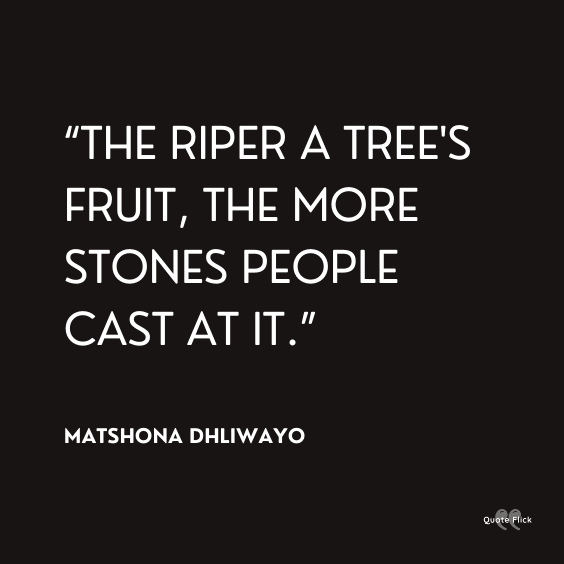 16. "The people who hate me, make me stronger. So thank you." – Unknown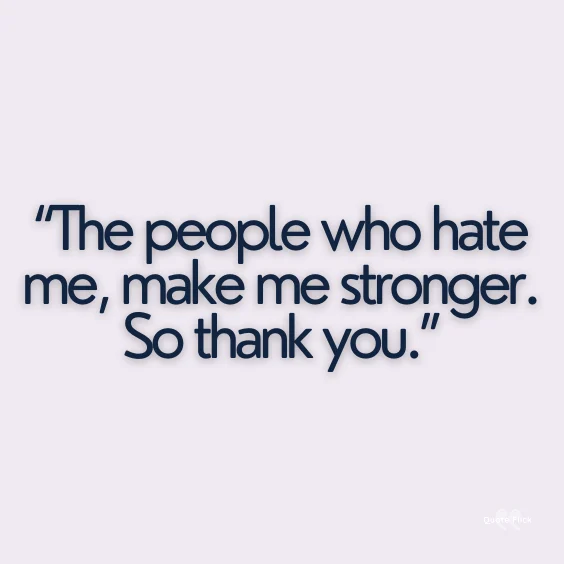 17. "Be who you want to be and not care about what others think." – Andrew Biersack
18. "Hating is the sincerest form of flattery. " – Unknown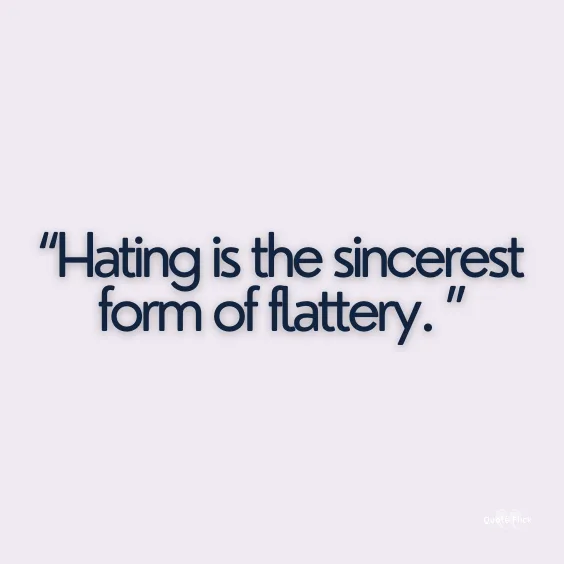 19. "When another blames you or hates you, or people voice similar criticisms, go to their souls, penetrate inside and see what sort of people they are. You will realize that there is no need to be racked with anxiety that they should hold any particular opinion about you." – Marcus Aurelius
20. "They don't hate you. They hate themselves and take it out on you. There's a difference." – Ritu Ghatourey
21. "If you are good, people will criticize you. If you are bad, people will criticize you. If you are both good and bad, people will still criticize you. Therefore, don't waste your life trying to please anyone." – Matshona Dhliwayo
22. "People who project negativity typically have low self-esteem. They feel badly about themselves, and their negativity is simply a reflection of those feelings." ― Hendrie Weisinger
23. "Protect your good image from the eyes of negative viewers, who may look at your good appearance with an ugly fiendish eye, and ruin your positive qualities with their chemical infested tongues." – Michael Bassey Johnson
24. "[Man of] genius and [the]aristocrat are entirely unafraid of and uninfluenced by the opinions and vagaries of the crowd." – Edith Sitwell
25. "No matter how good you are, someone is always going to be against you. But never let them be the limit of your success." – Terry Mark
26. "Don't let negative and toxic people rent space in your head. Raise the rent and kick them out." – Robert Tew
27. "The devil's happy when the critics run you off." – Criss Jami
28. "Learn to use the criticism as fuel and you will never run out of energy." – Orrin Woodward
29. "Wish all your enemies a long life, so they can see you succeed in life." – Nishan Panwar
30. "Their doubt is your fuel for dreams. You just have to drive." – Criss Jami
31. "In time we hate that which we often fear." – William Shakespeare
32. "Being judged by others means that you're that important that they have the time to think about you and talk about you." – Unknown
33. "The motive behind criticism often determines its validity. Those who care criticize where necessary. Those who envy criticize the moment they think that they have found a weak spot." – Criss Jami
34. "Always remember… Rumors are carried by haters, spread by fools, and accepted by idiots." – Ziad K. Abdelnour
35. "You can't let praise or criticism get to you. It's a weakness to get caught up in either one." – John Wooden
36. "Don't think that just because you made it to the next level that the haters and naysayers disappear. Remember, new levels bring new devils." – Dr. Steve Maraboli
37. "Haters hold onto the lies they tell themselves just to feel good. But you keep shining because that's what you're good at and it is that matters." – Don Santo
38. "Fear of something is at the root of hate for others, and hate within will eventually destroy the hater." – George Washington Carver
39. "Stop letting people who do so little for you control so much of your mind, feelings, and emotions." – Will Smith
40. "Hatred imprisons the haters; love opens doors." – Debasish Mridha
41. "We can't control the filters that others choose when they look at us." – Rachel Wolchin
42. "It's not your job to like me—it's mine." – Byron Katie
43. "The only thing more frustrating than slanderers is those foolish enough to listen to them." – Criss Jami
44. "The road to success is paved with doubters and haters." – Matshona Dhliwayo
45. "Isn't it kind of silly to think that tearing someone else down builds you up?" – Sean Covey
46. "Respect your haters, they're the ones who think you're better than them." – Unknown
47. "Pride attracts more haters and brings less friends." – Unknown
48. "The hated man is the result of his hater's pride rather than his hater's conscience." – Criss Jami
49. "When they fail to kill your genius, they try to assassinate your character." – Matshona Dhliwayo
50. "Some people have so little going on in their lives, they would rather discuss yours." – Unknown
51. "Remember, people only rain on your parade because they're jealous of your sun and tired of their shade." – Unknown
52. "I think that everybody wants to be heard, and the easiest way to be the loudest is to be the hater." – Tavi Gevinson
53. "Who do you spend time with? Criticizers or encouragers? Surround yourself with those who believe in you. Your life is too important for anything less." – Steve Goodier
54. "Haters don't really hate you, they hate themselves; because you're a reflection of what they wish to be" – Yaira N. Juan
55. "Don't pay any attention to what they write about you. Just measure it in inches." – Andy Warhol
56. "Haters don't hate you… The reality is, they fear that they will never be able to get to where you are right now." – Leah Remillet
57. "The criminal is the creative artist; the detective only the critic" – G.K. Chesterton
58. "Don't think for one minute that you are any less worthy of love and peace and harmony just because of all the hate spewed by human devils. Because that is what those haters are, you know, devils!" – Scylar Tyberius
59. "The critic has to educate the public; the artist has to educate the critic." – Oscar Wilde
60. "Criticism of others is thus an oblique form of self-commendation. We think we make the picture hang straight on our wall by telling our neighbors that all his pictures are crooked." – Fulton J. Sheen
61. "Haters may push you but determination will give you the keys to drive." – Gee Linder
62. "There will always be haters. And the more you grow, the more they hate; the more they hate the more you grow." – Anthony Liccione
63. "Having haters is just a part of the business, and the more haters you have, the more people like you—that's how I view it because I try to see the positive in things." – Nick Jonas
64. "Hate is too great a burden to bear. It injures the hater more than it injures the hated." – Coretta Scott King
65. "I've been all over the world and I've never seen a statue of a critic." – Leonard Bernstein
66. "Save your skin from the corrosive acids from the mouths of toxic people. Someone who just helped you to speak evil about another person can later help another person to speak evil about you." – Israelmore Ayivor
67. "Hate hurts the hater more'n the hated." – Madeleine L'Engle
68. "People who hate you because of a mere jealousy over your success hurt themselves in disguise. This is because you carry an image of who they wish they had become. Don't hate them back because they may also become like you one day and it will mean hurting that image you carry!" – Israelmore Ayivor
69. "A critic is a legless man who teaches other people to run" – Channing Pollock
70. "I imagine one of the reasons people cling to their hates so stubbornly is because they sense, once hate is gone, they will be forced to deal with pain." – James Baldwin
71. "Often those that criticize others reveal what he himself lacks." – Shannon L. Alder
72. "Darkness cannot drive out darkness: only light can do that. Hate cannot drive out hate: only love can do that." – Martin Luther King, Jr.
73. "A haters job is to hate you, and they stay on their job 24/7. So, if you're expecting them to clock out, and leave you alone think again." – Sonya Parker
74. "Of all the preposterous assumptions of humanity over humanity, nothing exceeds most of the criticisms made on the habits of the poor by the well-housed, well- warmed, and well-fed." – Herman Melville
75. "I am my own biggest critic. Before anyone else has criticized me, I have already criticized myself. But for the rest of my life, I am going to be with me and I don't want to spend my life with someone who is always critical. So I am going to stop being my own critic. It's high time that I accept all the great things about me." – C. JoyBell C.
76. "I have already settled it for myself so flattery and criticism go down the same drain and I am quite free." – Georgia O'Keeffe
77. "Rumors are carried by haters, spread by fools, and accepted by idiots." – Nishan Panwar
78. "Haters will see you walk on water and say it's because you can't swim." – Unknown
79. "Haters are the people who will broadcast your failures and whisper your success." – Will Smith
80. "Haters, like parrots, talk much but cannot fly. Dreamers, like eagles, say nothing but conquer the skies." – Unknown
81. "Haters and bullies are always cowards, you know. They like to pick on little guys." – Scylar Tyberius
82. "Expect while reaching for the stars, people to whirl by with their dark clouds and storm upon you." – Anthony Liccione
83. "Most haters are stuck in a poisonous mental prison of jealousy and self-doubt that blinds them to their own potentiality." – Steve Maraboli
84. "There will be haters, there will be doubters, there will be non-believers, and then there will be you proving them wrong." – Jennifer Van Allen
85. "It's easy to attack and destroy an act of creation. It's a lot more difficult to perform one." – Chuck Palahniuk
86. "Critics do not determine how bright a star decides to shine." – Matshona Dhliwayo
87. "Even if you do nothing, say nothing and be nothing, there will still be many who will criticize you. It is much better to be criticized for success than being condemned for failures because success rids you of the many miseries of life." – Awdhesh Singh
88. "Do not let arrogance go to your head and despair to your heart; do not let compliments go to your head and criticisms to your heart; do not let success go to your head and failure to your heart." – Roy T. Bennett
89. "A creative life cannot be sustained by approval any more than it can be destroyed by criticism." – Will Self
90. "How much easier it is to be critical than to be correct." – Benjamin Disraeli
91. "One does not have the right to criticize until he can do the same work without being criticized" – Amit Abraham
92. "If someone isn't what others want them to be, the others become angry. Everyone seems to have a clear idea of how other people should lead their lives, but none about his or her own." – Paulo Coelho
93. "If we had no faults we should not take so much pleasure in noting those of others." – François de La Rochefoucauld
94. "Behind every successful person lies a pack of Haters! I love my haters!" – Gloria Tesch
95. "Haters are my favorite. I've built an empire with the bricks they've thrown at me. Keep on hating." – C.M. Punk
96. "Haters teach you to be grateful for the people you love, hard times teach you to be grateful for the times that are good, and God, well God teaches you everything you need to know." – Carniel Dunlop
97. "Criticism is just someone else's opinion. Even people who are experts in their fields are sometimes wrong. It is up to you to choose whether to believe some of it, none of it, or all of it. What you think is what counts." – Rodolfo Costa
98. "Haters are important because they show you you're doing something right." – Nuno Roque
99. "The tower of success stands on the pillars of vision, action, patience and the character to withstand criticisms." – Amit Ray
100. "Surely it is the one who fears he is wrong who avoids criticism. The one who is sure he is right invites it. It only illuminates the strength of beliefs and makes them more available to others." – David L. Wolfe
101. "Let go of the people who dull your shine, poison your spirit, and bring you drama. Cancel your subscription to their issues." – Dr. Steve Maraboli