This collection of intimacy quotes will show you that intimacy is not just about the physical connection you have with a person. The phrases and quotations about intimate relationships detail the emotional connection, the closeness you develop over time, the fire that lights up in your soul, and that warm feeling in your heart when you feel held by your person.
Enjoy the quotes and why not send your favorite quote to your lover, or to social media!
1. "Intimacy is the capacity to be rather weird with someone — and finding that that's OK with them." — Alain de Botton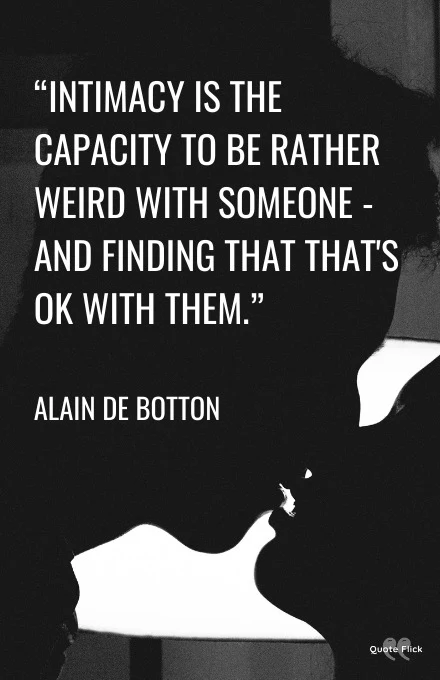 2. "Intimacy is not purely physical. It's the act of connecting with someone so deeply, you feel like you can see into their soul." — Unknown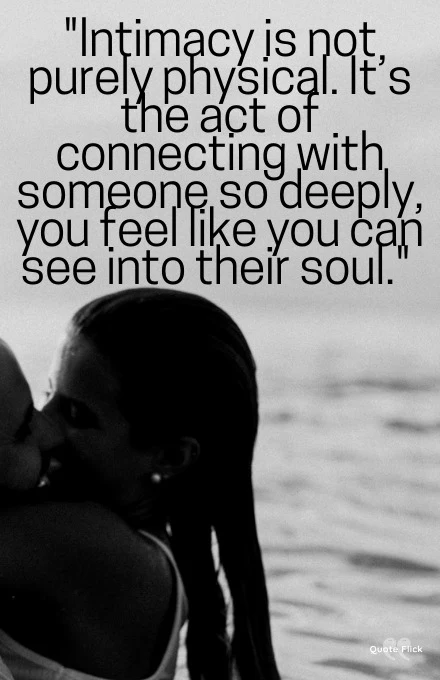 3. "Honesty is the highest form of intimacy." – Unknown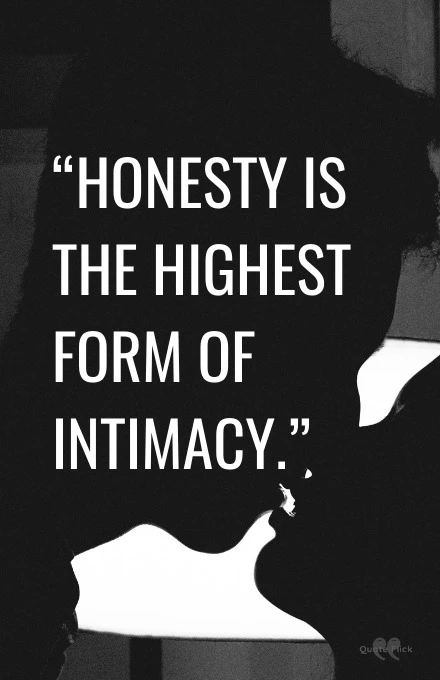 4. "May you fall in love with someone, who never gets tired of saving you from your own chaos." — Unknown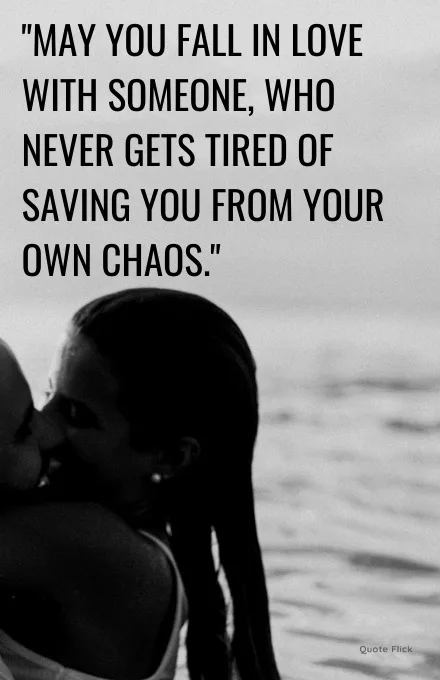 5. "There's nothing more intimate in life than simply being understood. And understanding someone else." – Brad Meltzer
6. "Intimacy is being seen and known as the person you truly are." – Amy Bloom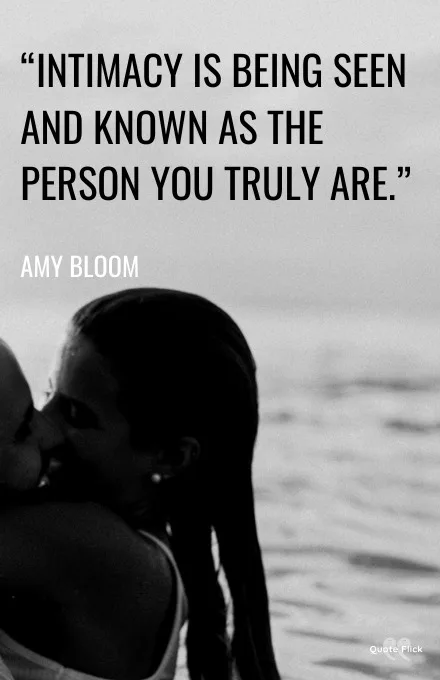 7. "Your partner in the intimate relationship is your mirror that reflects back to you the undiscovered elements of who you are."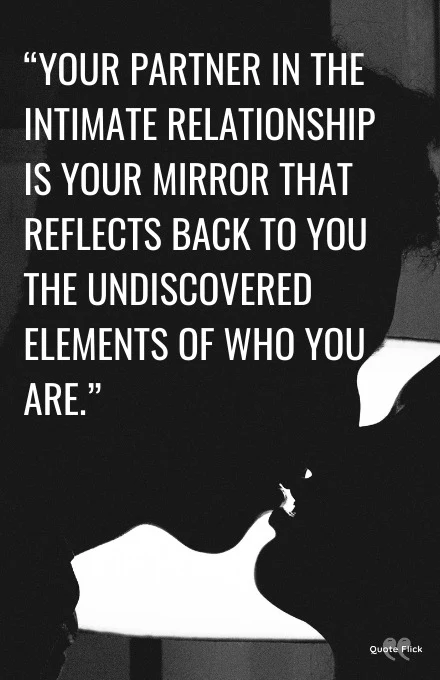 8. "I waited for you my entire life and you were worth every minute." — Mark Anthony
9. "You know you're in love when you can't fall asleep because reality is finally better than your dreams." — Dr. Seuss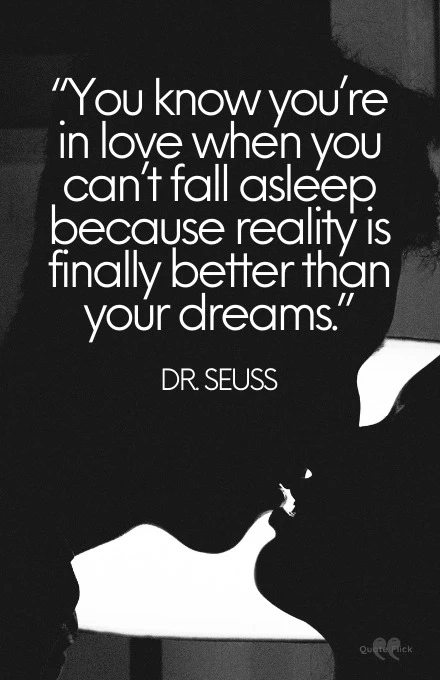 10. "I have looked at you in millions of ways and I have loved you in each." — Unknown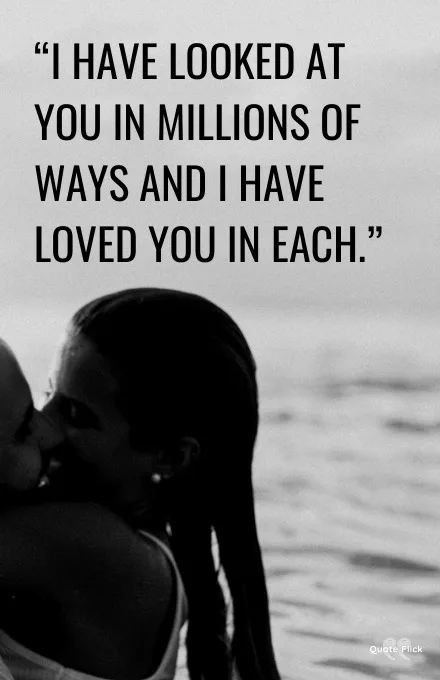 11. "Real intimacy is only possible to the degree that we can be honest about what we are doing and feeling." – Joyce Brothers
12. "I don't crave an intimacy that involves a touch of a hand, but instead one that causes a flame to burn in my soul." — Unknown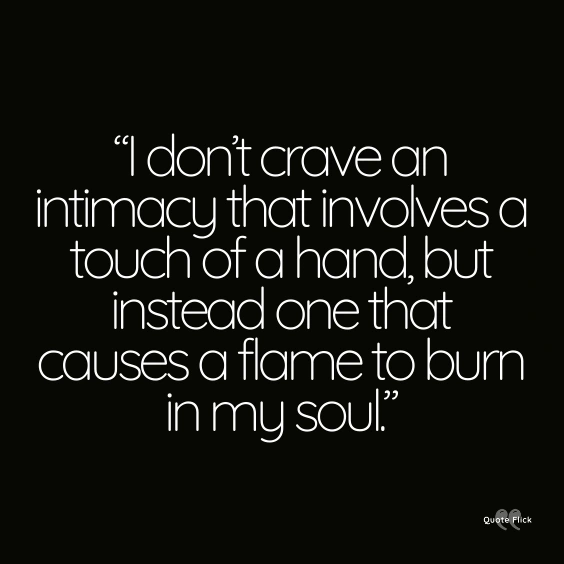 13. "I wonder if this is how people always get close: They heal each other's wounds; they repair the broken skin." – Laren Oliver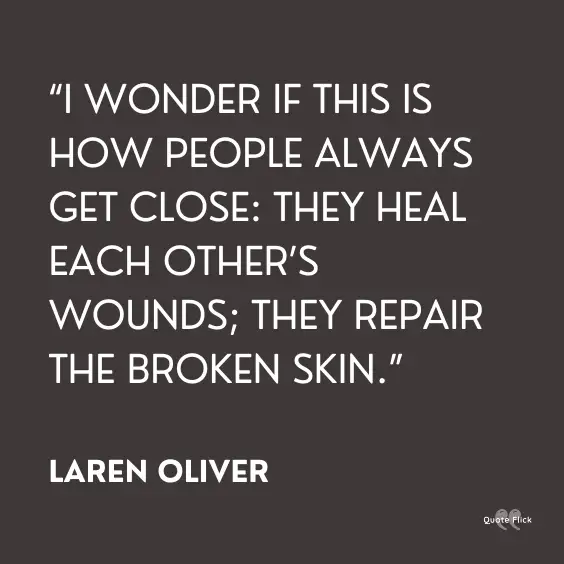 14. "Passion is energy. Feel the power that comes from focusing on what excites you." – Oprah
15. "They slipped briskly into an intimacy from which they never recovered." – F. Scott Fitzgerald
16. "We think we want sex, but it's not always about sex. It's intimacy we want. To be touched. Looked at. Admired. Smiled at. Laugh with someone. Feel safe. Feel like someone's really got you. That's what we crave." — Unknown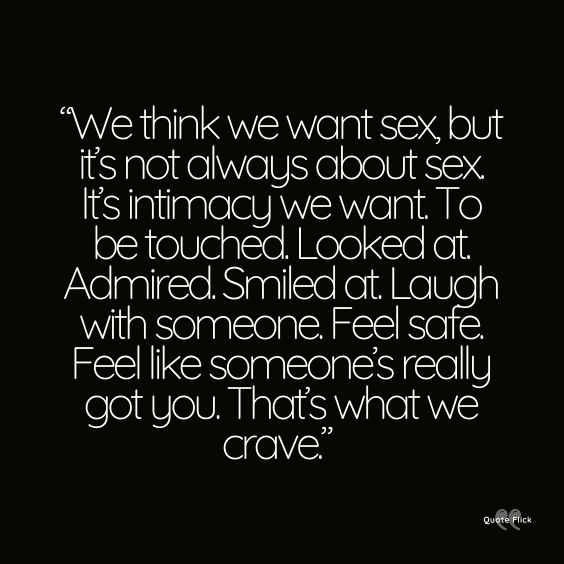 17. "I fell in love with his soul before I could even touch his skin. If that isn't true love, then please tell me what is." —Unknown
18. "Physical intimacy isn't and can never ve an effective substitute for emotional intimacy." – John Green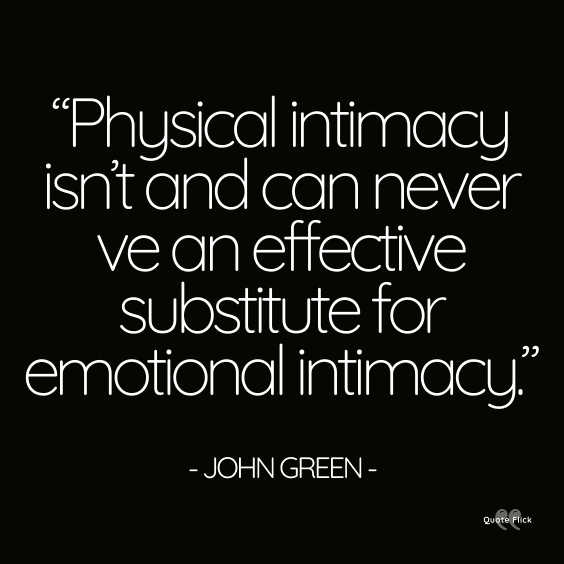 19. "Love is not based on sex. Love is based on respect, trust, and honesty." – Unknown
20. "Come closer, until I no longer know where I end and you begin." – Unknown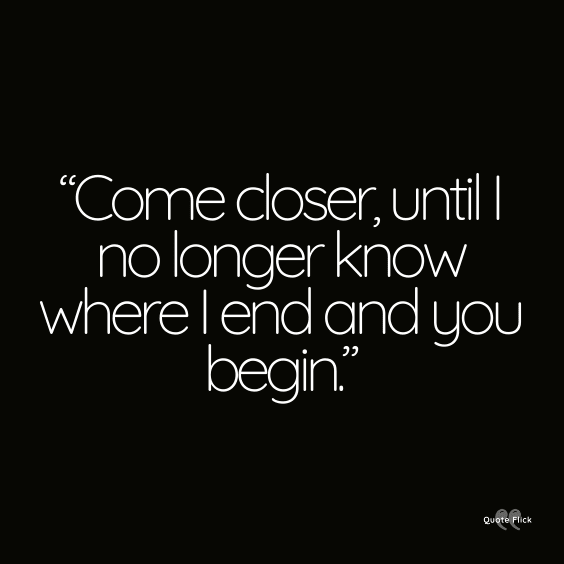 21. "The eyes start love; intimacy perfects it." – Publilius Syrus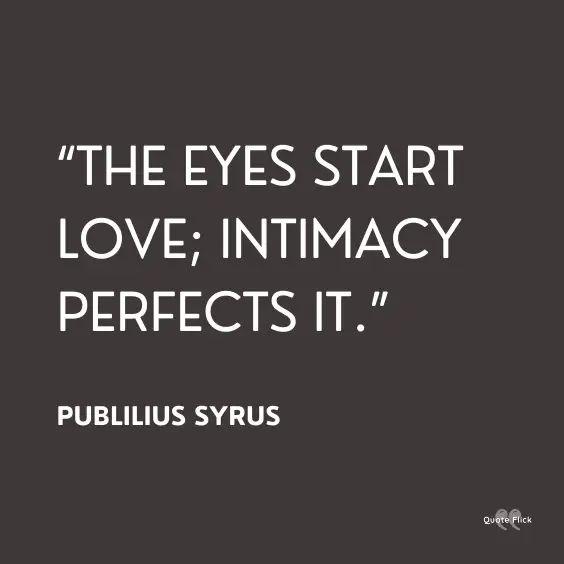 22. "There are no accidental meetings between souls." — Unknown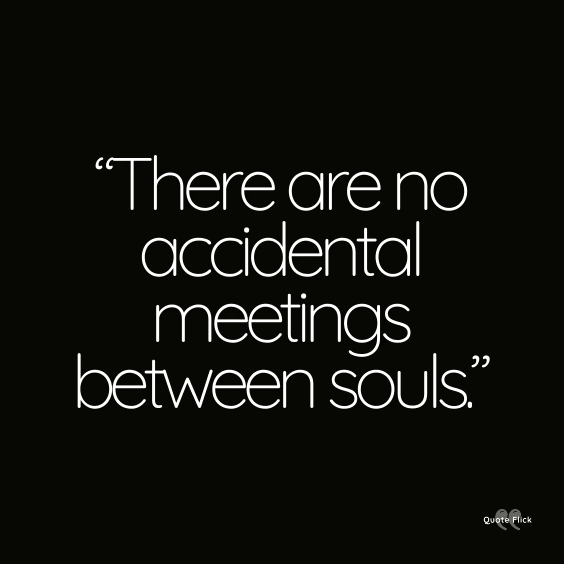 23. "They slipped briskly into an intimacy from which they never recovered." – Scott Fitzgerald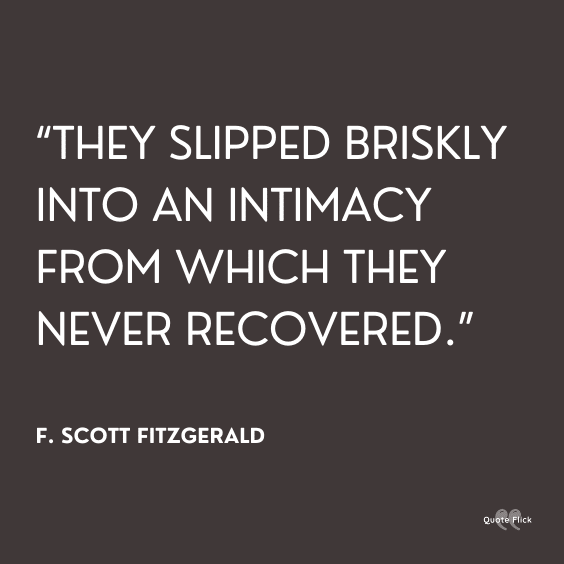 24. "Intimacy with your partner deepens the closeness you share with your love interest and strengthens your connection with yourself." – Unknown
25. "If I could have anyone in the world, it would still be you." – Unknown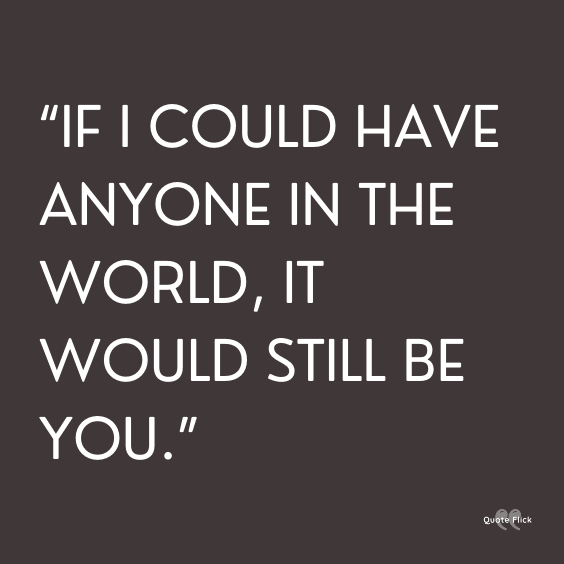 26. "Chemistry is you touching my mind and setting my body on fire." — Unknown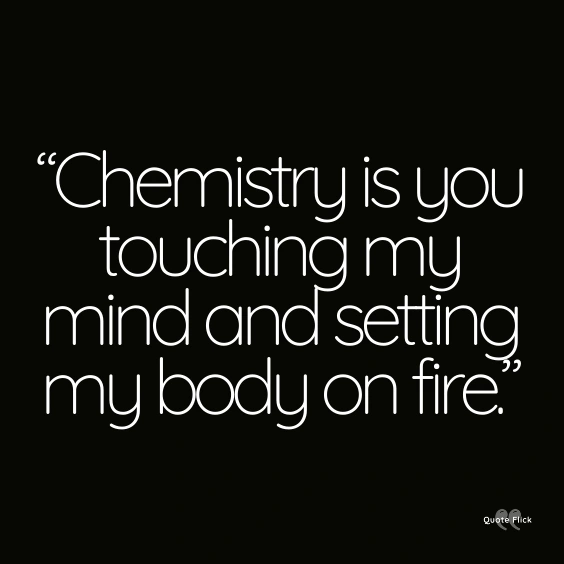 27. "Let's meet in our dreams tonight." — Unknown
28. "She had a wild, wandering soul but when she loved, she loved with chaos and that made all the difference." – Ariana Dancu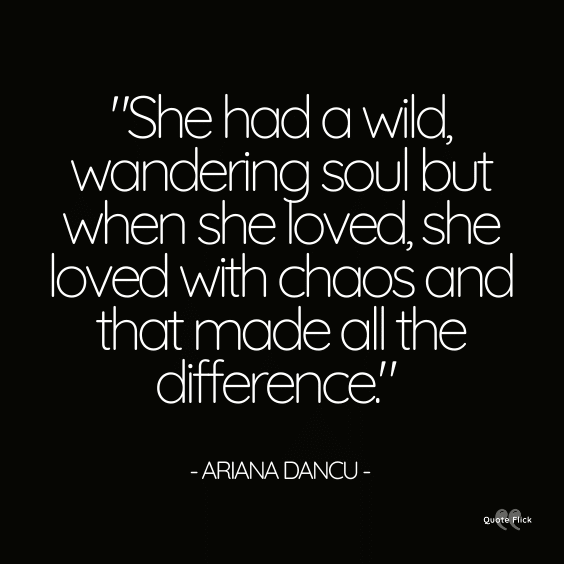 29. "She's been through hell and came out, an angel. You didn't break her, darling. You don't own that kind of power." — BMM Poetry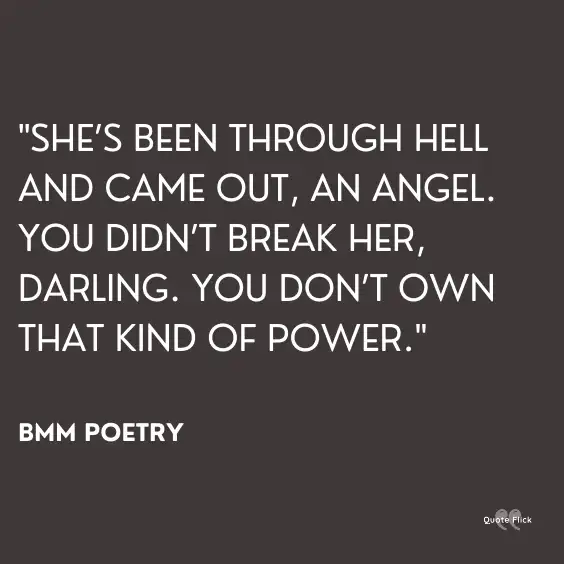 30. "Take a lover who looks at you like you are magic." — Frida Kahlo
31. "So, this is what real love feels like." — Unknown
32. "Intimacy requires courage because risk is inescapable." – Rollo May
33. "To have someone understand your mind is a different kind of intimacy." —Unknown
34. "If you age with somebody, you go through so many roles – you're lovers, friends, enemies, colleagues, strangers; you're brother and sister. That's what intimacy is if you're with your soulmate." – Cate Blanchett
35. "We're a mess you and I, but the truth is, you captivate me in ways no soul ever will." — Perry Poetry
36. "Sex can be wonderful, but sometimes you have to take a step back from it to think if you really love that person or if it is just lust."
37. "My favorite place is inside your hug." — Unknown
38. "Love is a serious mental illness." – Plato
39. "I love you, not only for what you are but for what I am when I am with you." – Roy Croft
40.  "It is not time or opportunity that is to determine intimacy;—it is disposition alone. Seven years would be insufficient to make some people acquainted with each other, and seven days are more than enough for others." – Jane Austen
Holly Jaskolka is a certified Emotional Freedom Technique (EFT) practitioner, yoga instructor, and an impassioned advocate for holistic well-being. Fueled by her love for animals and wanderlust, Holly leads a plant-based lifestyle that she complements with immersive travel experiences. When she's not jet-setting to uncover the world's hidden gems, she's empowering individuals to heal emotionally, particularly those grappling with the aftermath of breakups. Connect with Holly on LinkedIn.