These life is short quotes will remind you that time is fleeting – and it's up to you to make the most of your time on Earth!
Sometimes, we realize that we've been running on autopilot without truly living life to the fullest. These life is short sayings will remind you to cherish every moment you have.
Whether you're feeling a little lost, or need a reminder to appreciate the present, these quotes about life being short offer an insight into the beauty and fragility of our existence. Enjoy these words of wisdom and if you love our content or find a quote that hits home, please share it on Pinterest!
Life Is Short Quotes
1. "Life is short, and it's up to you to make it sweet." – Sarah Louise Delan
2. "Life is short, and every moment is precious." – Gad Saad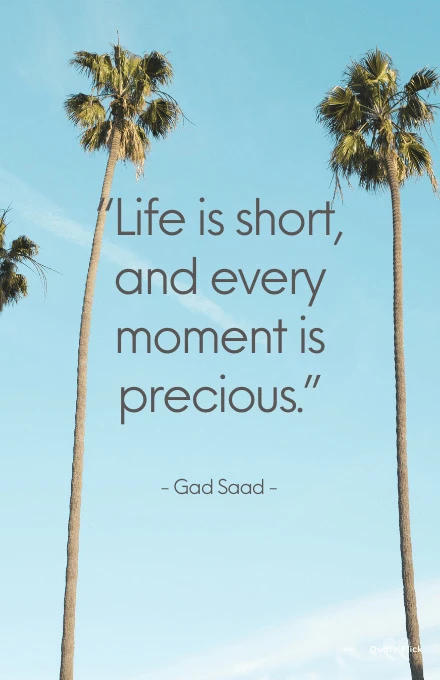 3. "After all, life is too short to be anything but happy." – Karl Marx
4. "Life is too short to not love yourself." – Unknown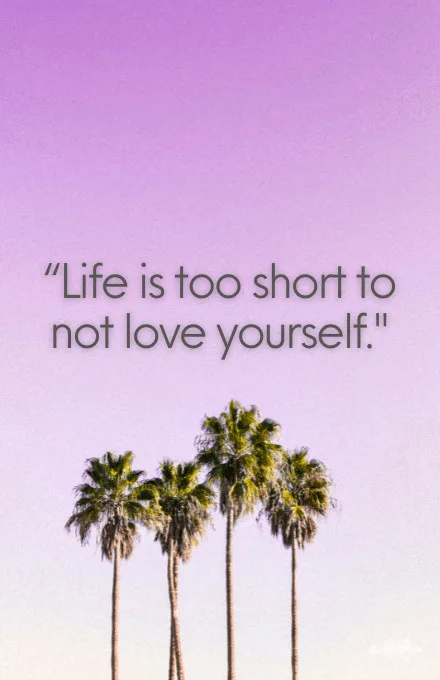 5. "Life is short, and it is here to be lived." – Kate Winslet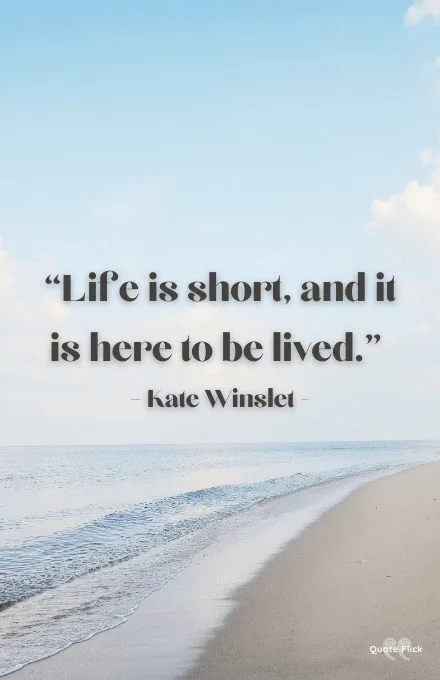 You Might Also Like:
6. "Let's not allow ourselves to be upset by small things we should despise and forget. Remember 'Life is too short to be little'." – Dale Carnegie
7. "Life's short, choose you." – Unknown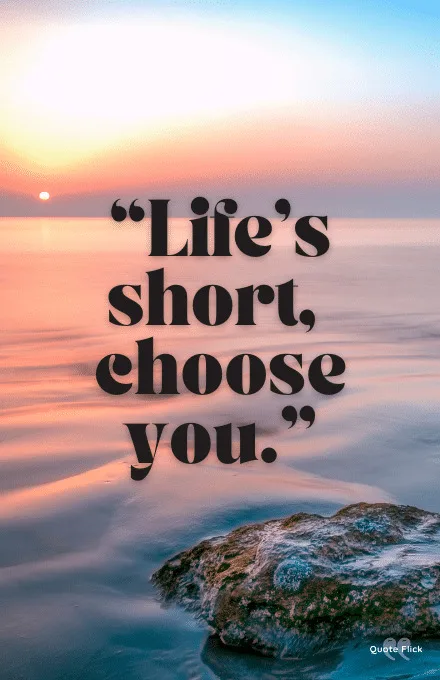 8. "We all know that life's short, but it's one thing knowing it, and another thing really living it." – Unknown
9. "Life is too short to worry about anything. You had better enjoy it because the next day promises nothing." – Eric Davis
10. "Life is short. You've got to live your dreams." – Tiffany Darwish
You Might Also Like:
11. "Love who you want to love. Life is short. Nobody's going to hate you for it." – Shane Dawson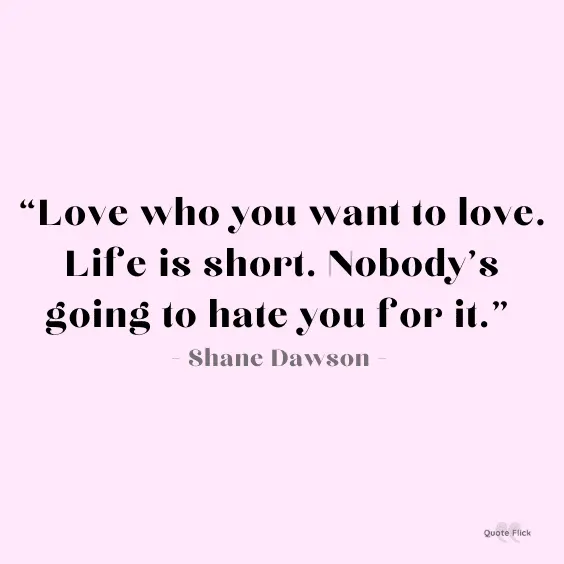 12. "The thing about life is that it is short. Don't take yourself so seriously, don't forget to play, be silly, have fun, let go." – Unknown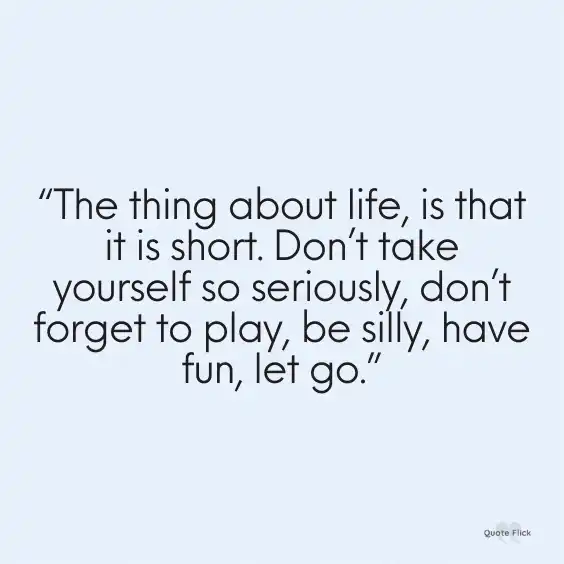 13. "You hear about life being too short, but what do you do with that. You have a choice, dream big, go live." – Unknown
14. "Life is short, and there's something to be said for being true to yourself." – Anohni
15. "To live will be an awfully big adventure." – Peter Pan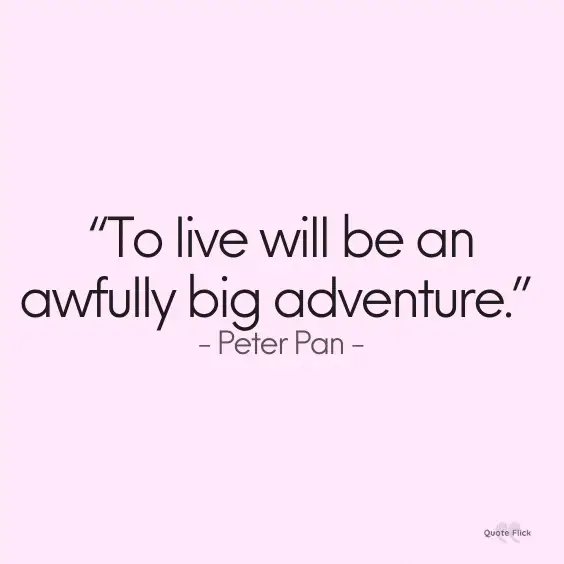 16. "Is life not a thousand times too short for us to bore ourselves?" – Friedrich Nietzsche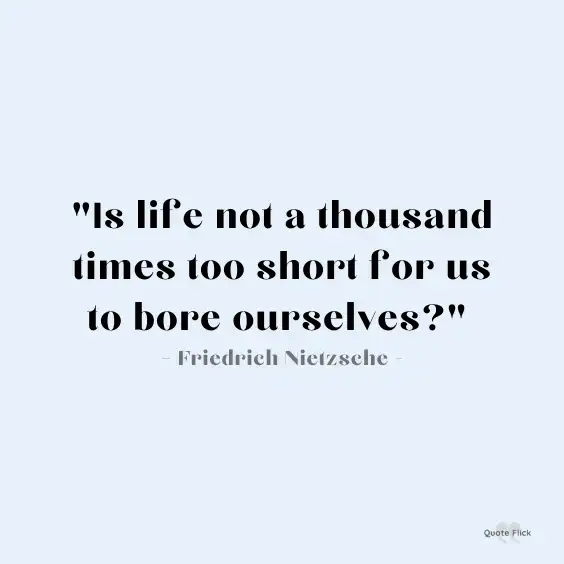 17. "Life is short, and time just flies by, so I love those moments when we're all sitting around the table together laughing and joking." – Ainsley Earhardt
18. "Die with memories, not dreams." – Unknown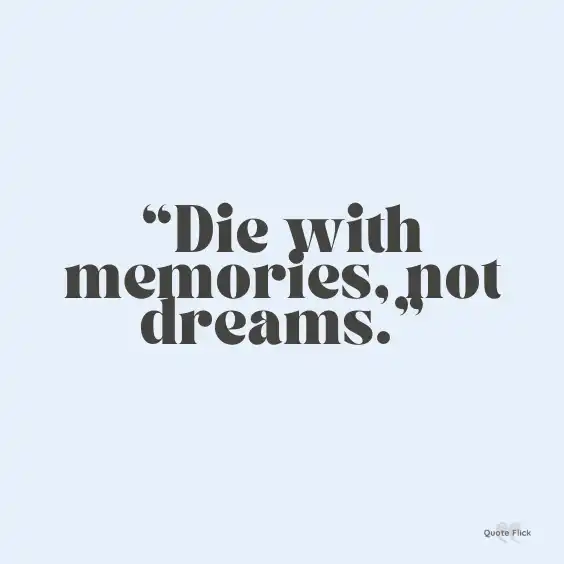 19. "Life is short, and nobody knows what's around the corner, but I'm up for lots of new challenges." Ashley Roberts
20. "Life is short. Break the rules, forgive quickly, kiss slowly, love, truly. Laugh uncontrollably and never regret anything that makes you smile…" – Juvy Ann
21. "I feel that life is short, so we should be disciplined, but at the same time we should have a good time." – Wyclef Jean
22. "If you want something, don't wish for it. Life is too short to wait." – Stephen Hines
23. "Go for it now. The future is promised to no one." – Wayne Dyer
24. "Life is short. Stop worrying so much. Have fun. Be grateful. Be yourself. Don't allow others to bring you down. Life is a one-time offer. Life to your fullest." – Karen Salmansohn
25. "Every moment is a fresh beginning." – T.S Eliot
26. "We cannot waste time. We can only waste ourselves." – George Adams
27. "I just don't want to watch TV, and I know that life is short. I feel like I couldn't do all the things I wanted to do if I had several lifetimes to do them in." – Kyp Malone
28. "I wish for a world where people understand that life is short. So today's the time to do big things." – Robin S. Sharma
29. "Never regret anything that made you smile." – Mark Twain
30. "Begin doing what you want to do now. We are not living in eternity. We have only this moment, sparkling like a star in our hand–and melting like a snowflake." – Francis Bacon
31. "Life is too short as we all know it to be. So why dare to spend it trying to live up to other people's worldly expectations of you?" – Edmond Mbiaka
32. "Waste your money and you're only out of money, but waste your time and you've lost a part of your life." – Michael Lebouf
33. "Short as life is, we make it still shorter by the careless waste of time." – Victor Hugo
34. "Whatever you do, do it well." – Walt Disney
35. "Yesterday you said tomorrow. Just do it." – Nike