Are you feeling unwell or sick? If so, get better soon, but in the meantime, take a look at these not feeling well quotes whilst you're recovering! We've compiled the best phrases, sayings, and quotations to help you to feel better again! It's not nice feeling poorly and so some funny, witty, uplifting messages should do the trick!
These feeling sick quotes describe exactly how you feel when you're under the weather. If you have a loved one who is feeling sick in bed, why not send them one of our images to help cheer them up. Laughter is supposed to be the best medicine! Enjoy!
Not Feeling Well Quotes
1. "Whenever I start feeling sick, I just stop being sick and be awesome instead." – Unknown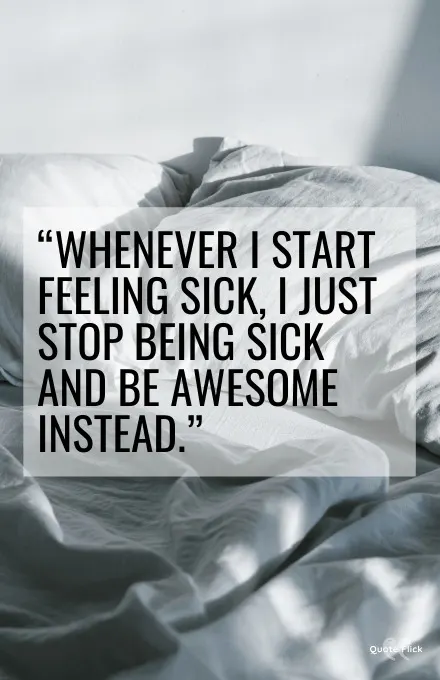 2. "Most of the people I admire, they usually smell funny and don't get out much. It's true. Most of them are either dead or not feeling well." – Tom Waits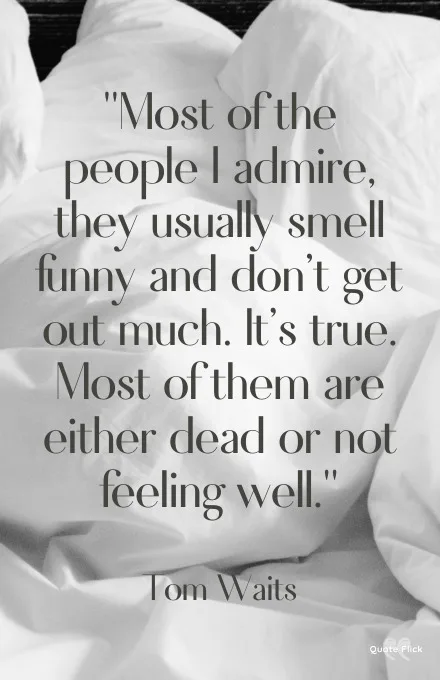 3. "Keep calm because I'm not feeling well and I need a hug." – Unknown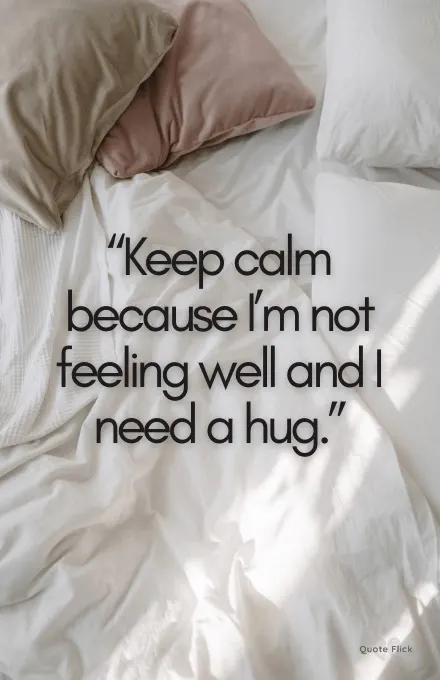 4. "Being sick feels like you're wearing someone else's glasses." – Megan Boyle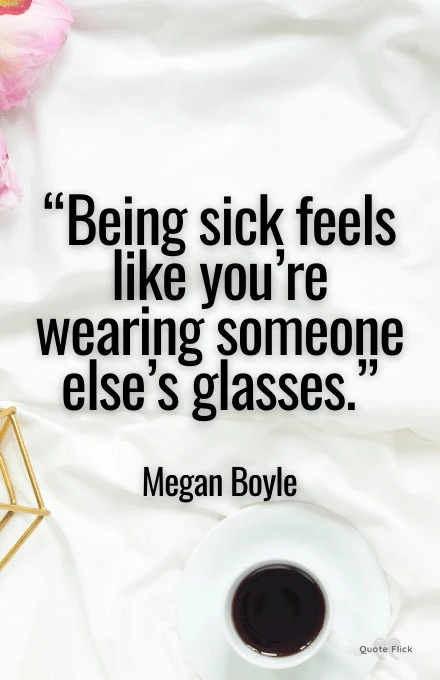 5. "I am sick and tired of being sick and tired." – Unknown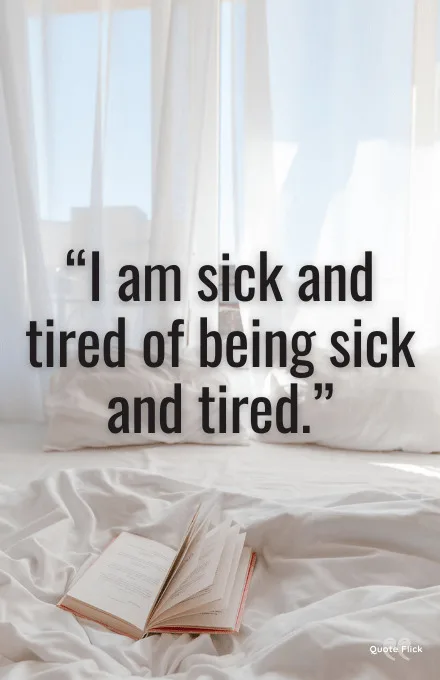 6. "I'm saving my sick days for when I'm feeling better." – Salma Hayek
Next: Hug Quotes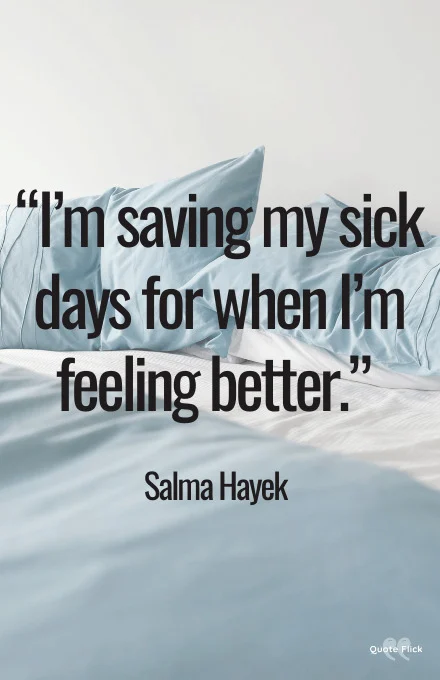 7. "I hate being sick, I feel like a superhero with no powers." – Unknown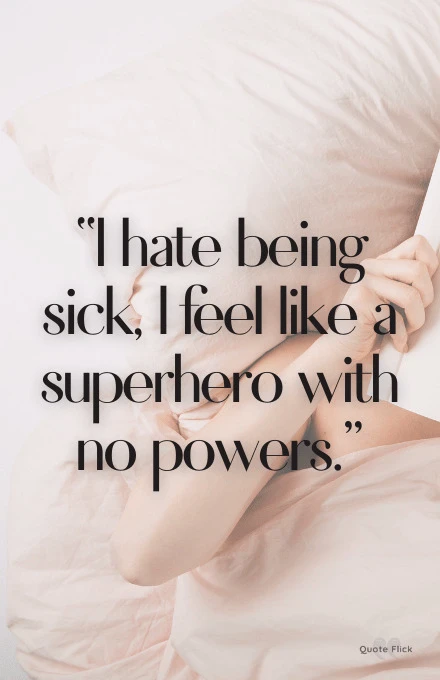 8. "When I am sick, it is god telling me that it is time to be still, to rest and take a break." – Unknown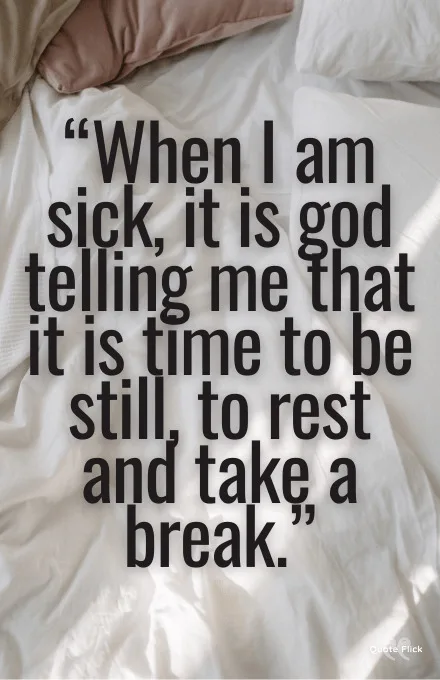 9. "If you be sick, your own thoughts make you sick."- Ben Jonson
10. "I feel sick. I'm devastated and very angry at the same time. I don't know what I feel." – Unknown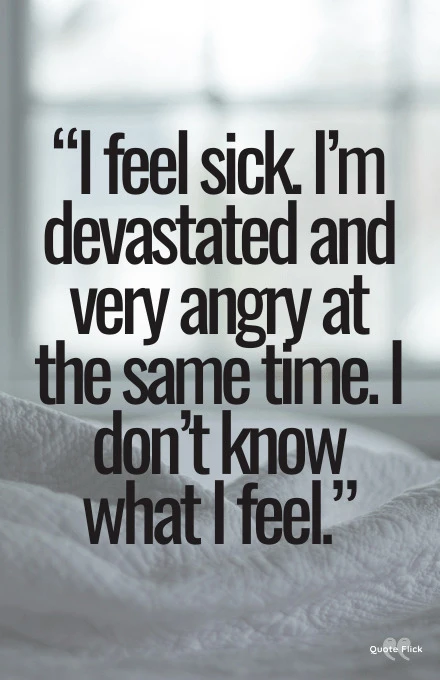 11. "Your illness does not define you. Your strength and courage DOES." – Unknown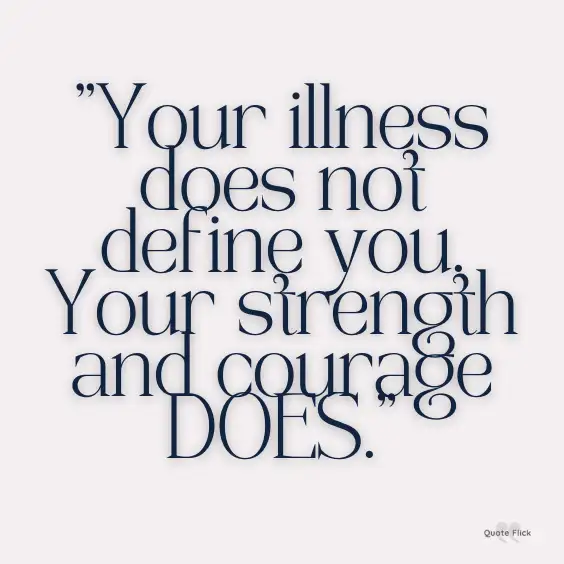 12. "I was feeling as sick as the proverbial donkey." – Mick McCarthy
Next: Quotes About Optimism
13. "There is one consolation in being sick; and that is the possibility that you may recover to a better state than you were ever in before." – Henry David Thoreau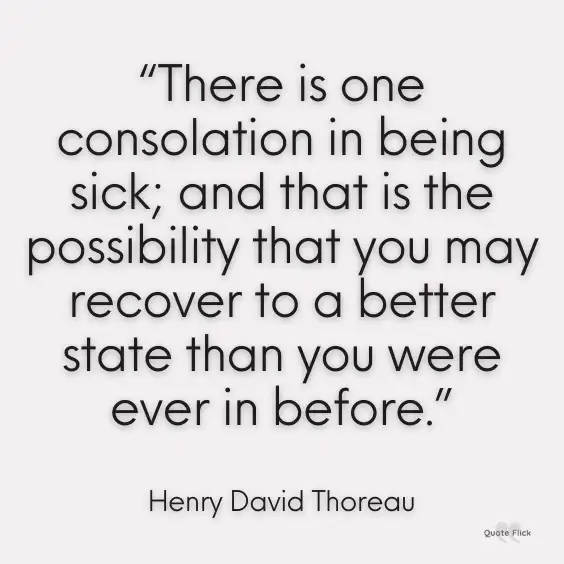 14. "I hate to waste sick days actually being sick." – Unknown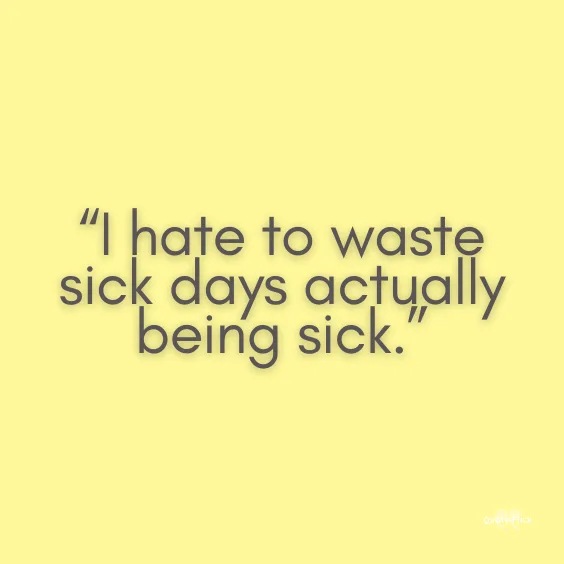 15. "Treat a sick man with medicine and a sad man with the music."- Amit Kalantri
16. "The most important thing when ill, is to never lose heart."- Vladimir Lenin
17. "That feeling when you're sick and you want your mom, but then you remember you are the mom and no one cares." – Unknown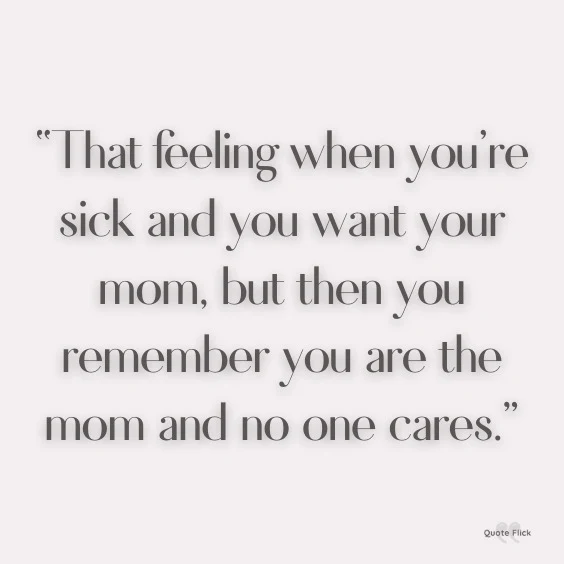 18. "Being sick is just your body's way of saying you're way too awesome and you need to slow down so everyone else can catch up." – Unknown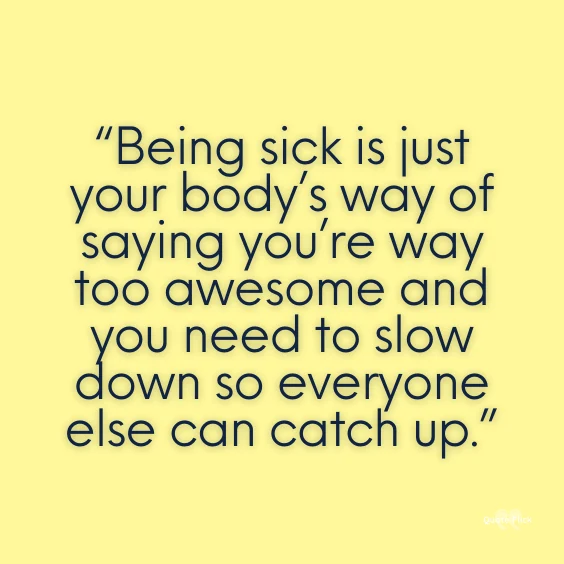 19. "You never truly appreciate how nice it is to be able to breathe through your nose until you get a cold." – Unknown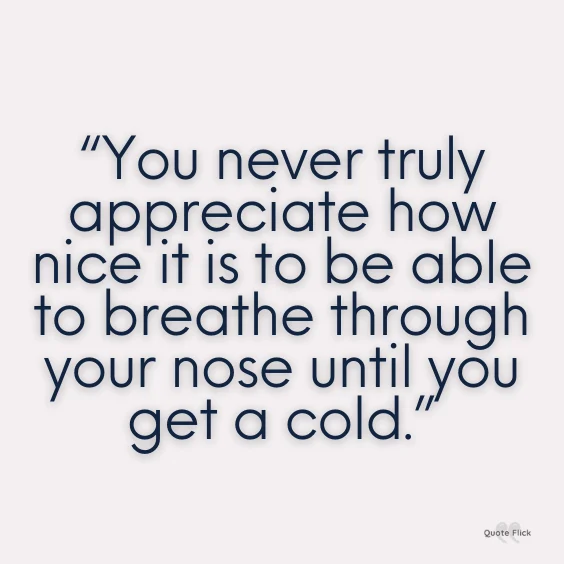 20. "I'm so offended when my body decides to be sick. I gave you a vegetable last week. How dare you?" – Unknown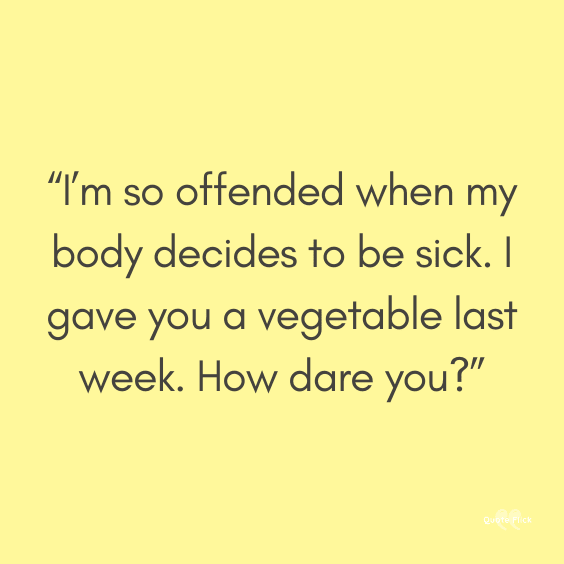 21. "I want to sleep until I feel better." – Unknown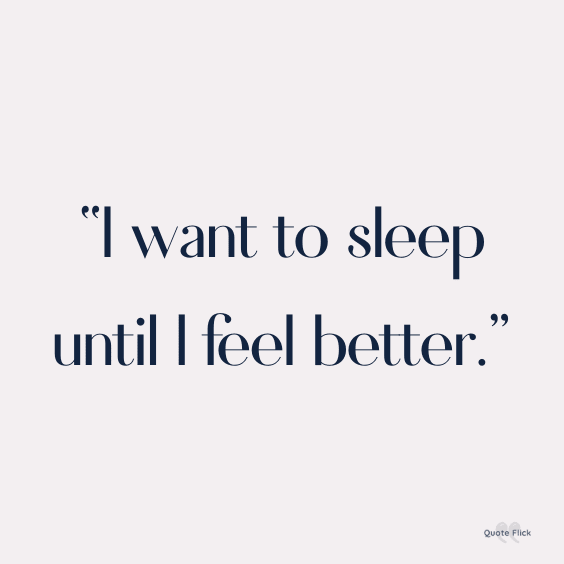 22. "Cold please go away! I don't have any time for being sick!" – Unknown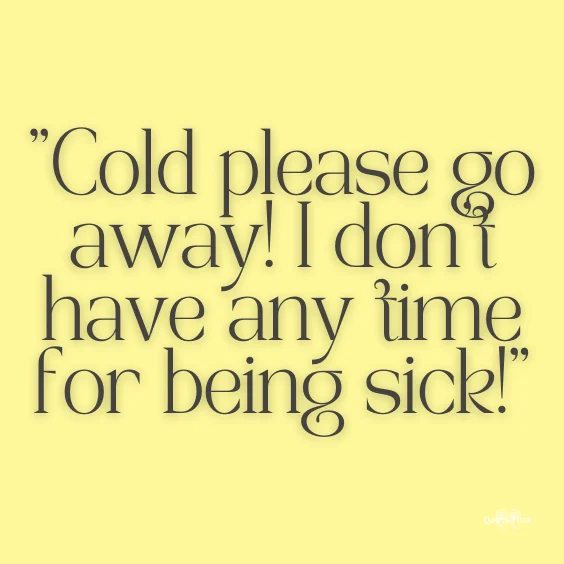 23. "I hate being sick, but I love the attention and time off!" – Unknown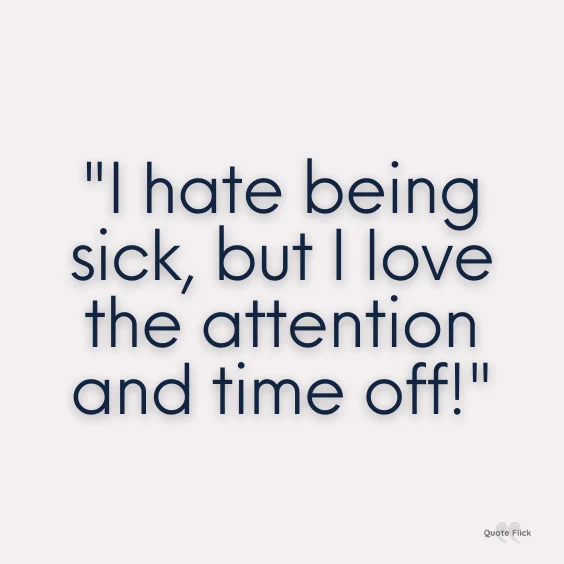 24. "What am I drinking? NyQuil on the rocks, for when you're feeling sick but sociable." – Mitch Hedberg
You Might Also Like: Disappointment Quotes or Sad Quotes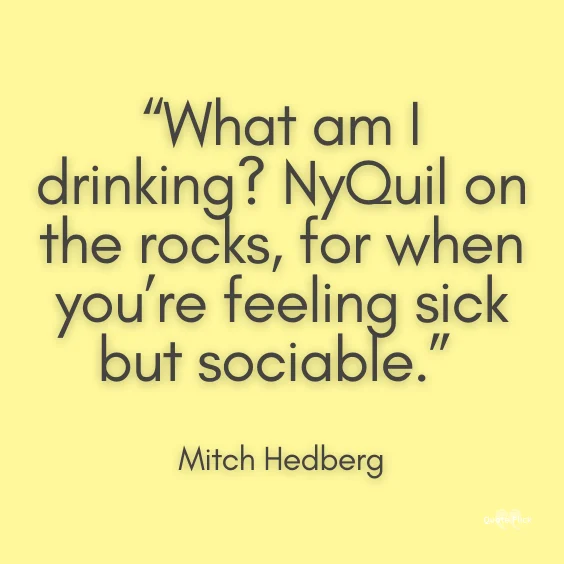 25. "I will love you harder on days when you're not feeling well." – Unknown
26. "Being sick as a mom gives you a glimpse into how your family would survive without you. Listen to me, they will not make it." – Unknown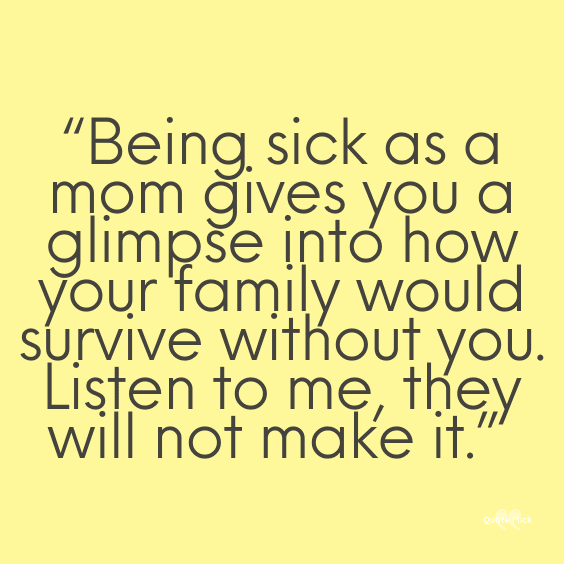 27. "Being sick in bed is all fun and games when you're little. When you live on your own without your mom to wait on you, it's no fun!" – Unknown
28. "My bed wasn't feeling well this morning so I stayed home to take care of it." – Unknown
29. "…Sickness is an illusion, to be annihilated by science…" – Mary Baker Eddy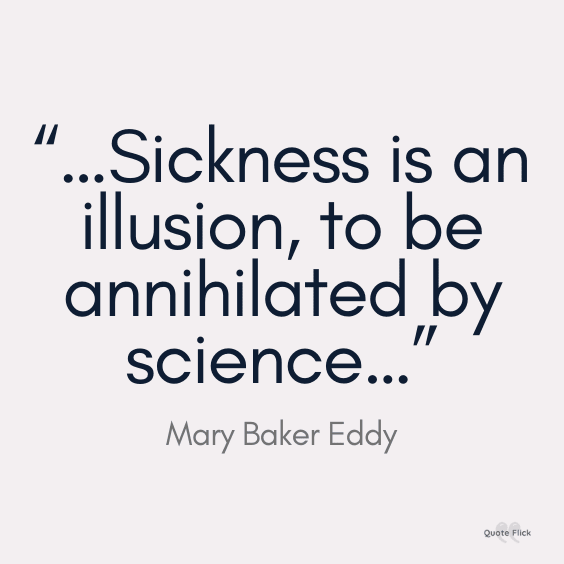 30. "Time will pass; these moods will pass; and I will eventually, be myself again." – Unknown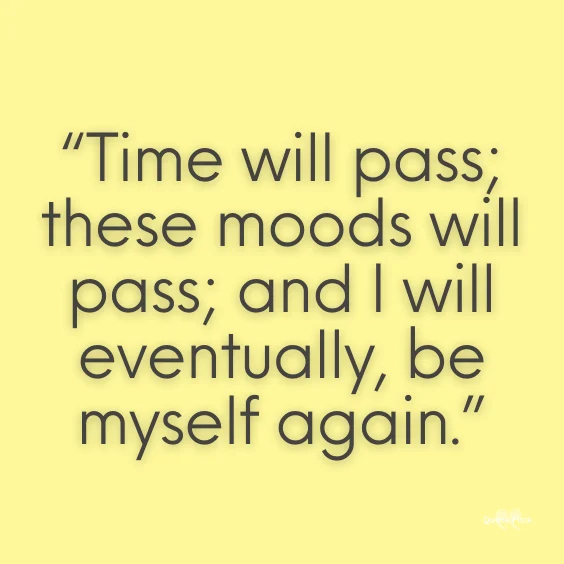 31. "I reckon being ill as one of the great pleasures of life, provided one is not too ill and is not obliged to work till one is better." – Unknown
32. "Sometimes I get the feeling that aspirin companies are sponsoring my headaches." – Unknown
33. "Health is not valued till sickness comes." – Unknown
34. "If you treat a sick child like an adult and a sick adult like a child, everything usually works out pretty well." – Ruth Carlisle
35. "Sickness is the vengeance of nature for the violation of her laws." – Charles Simmons
36. "One of my great personal triumphs is, because I stay vigilant about my health, I was never going to give my detractors the satisfaction of not feeling well, or allowing my health to falter while eating rich and indulgent food all over the world." – Adam Richman
37. "If we are not peaceful, if we are not feeling well in our skin, we cannot demonstrate real peace, and we cannot raise our children well either." – Nhat Hanh
38. "The worst thing you can do to a person with an invisible illness is making them feel like they need to prove how sick they are." – Unknown
39. "I don't know who got me sick. But I will find you, and I will kill you." – Unknown
40. "My illness is life itself." – William Saroyan
41. "Some days there won't be a song in your heart. Sing anyway." – Emory Austin
42. "Diseases crucify the soul of man, attenuate our bodies, dry them, wither them, rivel them up like old apples, make them as so many Anatomies." – Robert Burton
43. "Just because you're not sick doesn't mean you're healthy." – Unknown
44. "The reason many people in our society are miserable, sick, and highly stressed is because of an unhealthy attachment to things they have no control over." – Unknown
45. "The world will change for the better when people decide they are sick and tired of being sick and tired of the way the world is, and decide to change themselves." – Unknown
46. "Sometimes we forget when people are sick or hurt that what they most need is to feel connected, to be loved, to be touched." – Dr. Lissa Rankin
47. "Sickness comes on horseback but departs on foot." – Unknown
48. "A healthy body is a guest chamber for the soul: a sick body is a prison." – Unknown
49. "A bowl of warmth, a soft face, a new day. Some get-well thoughts sent your way. Feel better soon." – Unknown
50. "There is no medicine like hope, no incentive so great, and no tonic so powerful as expectation of something tomorrow." – Orison Swett Marden
Next: Quotes About Fake Smiles or Haters Quotes

Holly Jaskolka is a certified Emotional Freedom Technique (EFT) practitioner, yoga instructor, and an impassioned advocate for holistic well-being. Fueled by her love for animals and wanderlust, Holly leads a plant-based lifestyle that she complements with immersive travel experiences. When she's not jet-setting to uncover the world's hidden gems, she's empowering individuals to heal emotionally, particularly those grappling with the aftermath of breakups. Connect with Holly on LinkedIn.