For a boost of positivity, read our collection of 50 optimism quotes, which are sure to get you feeling happier and more optimistic. It is normal to feel negative or pessimistic sometimes, but when you're ready to face the world again and have a change in perspective, these phrases and quotations are just perfect.
Share the positive vibes with your loved ones and on social media, this supports us so much!
1. "Optimism is essential to achievement and it is also the foundation of courage and true progress." – Nicholas M. Butler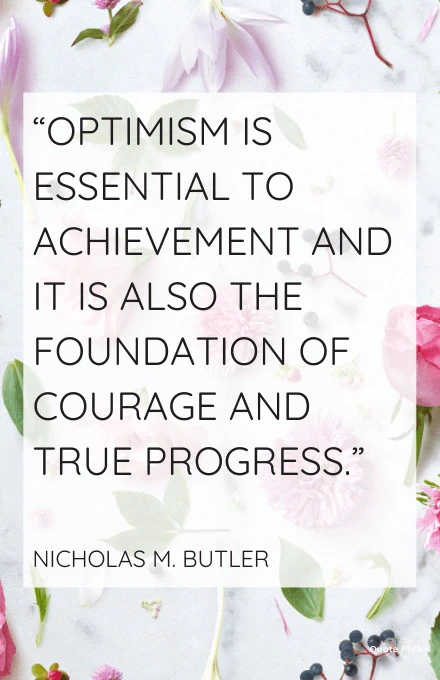 2. "My optimism has helped me through some hard times. If you try to send out good things, good things come back to you." – Jan Brett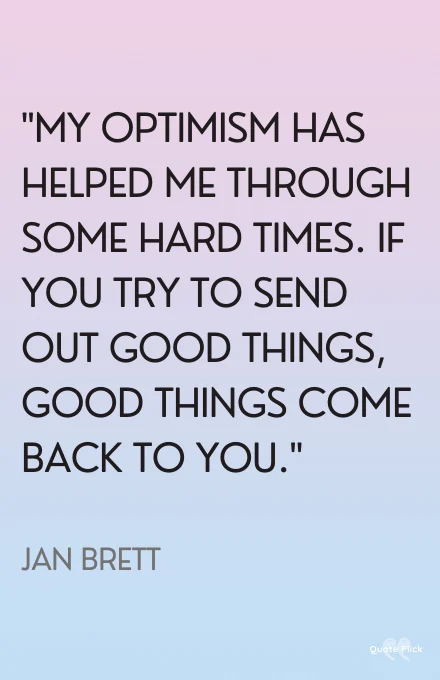 3. "The way you look at life can determine your success. As they say, look on the bright side. Have an optimistic attitude." – Catherine Pulsifer
4. "Optimism is the faith that leads to achievement. Nothing can be done without hope and confidence." – Helen Keller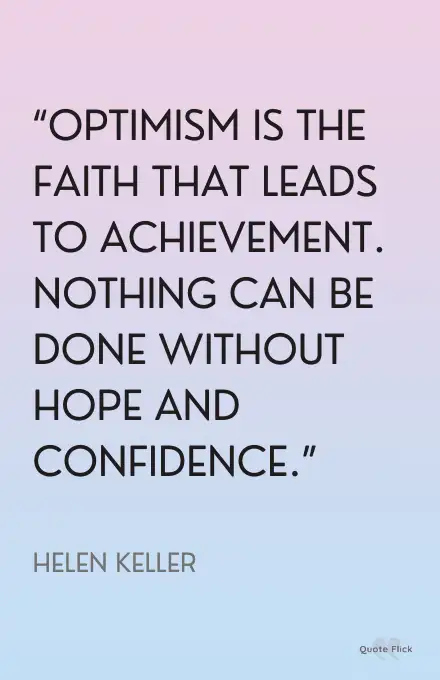 5. "Choose to be optimistic. It feels better." – Dalai Lama
6. "Optimism is the madness of insisting that all is well when we are miserable." – Voltaire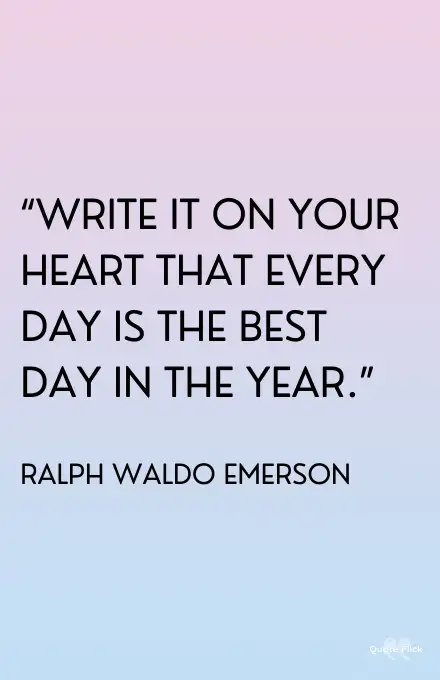 7. "Optimism is the one quality more associated with success and happiness than any other." – Brian Tracy
8. "Optimism means better than reality; pessimism means worse than reality. I'm a realist." – Margaret Atwood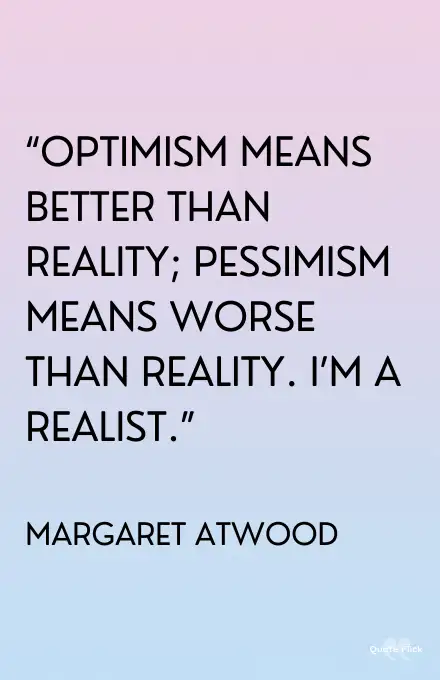 9. "For myself I am an optimist – it does not seem to be much use to be anything else." – Winston Churchill
10. "Write it on your heart that every day is the best day in the year." – Ralph Waldo Emerson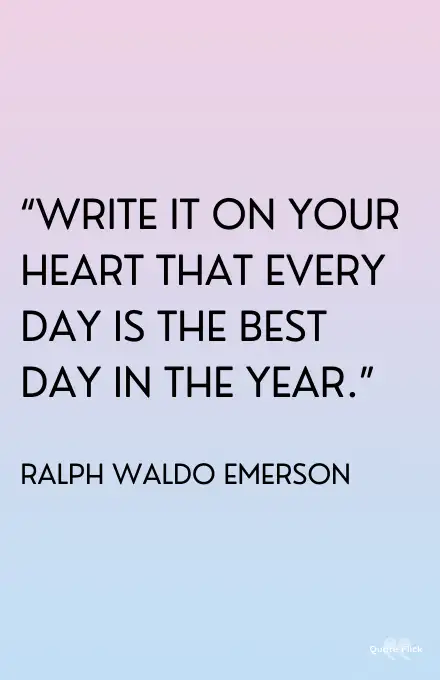 Loving the quotes about optimism? Check out Positivity Quotes!
11. "The optimist sees the rose and not its thorns. The pessimist stares at the thorns, oblivious to the rose." – Khalil Gibran
12. "Optimism – the doctrine or belief that everything is beautiful, including what is ugly." – Ambrose Bierce
13. "I always like to look on the optimistic side of life, but I am realistic enough to know that life is a complex matter." – Walt Disney
14. "Optimism is a happiness magnet. If you stay positive, good things and good people will be drawn to you." – Mary Lou Retton
15. "Optimism doesn't wait on facts. It deals with prospects." ―Norman Cousins
16. "Always believe something wonderful is about to happen." – Unknown
17. "If you can't give children optimism, then what are you doing?" – Matt Haig
18. "What I've really learned over time is that optimism is a very, very important part of leadership." – Bob Iger
19. "Part of being optimistic is keeping one's head toward the sun, one's feet moving forward." – Nelson Mandela
Check out our quotes about Gratitude and Happiness to give you more encouraging messages!
20. "Optimism is joyful searching; pessimism is a prison of fear and a clutching at illusionary safety." – Kathleen A. Brehony
21. "You have to look to the future with optimism instead of negative ideas. Take the good and the bad and face it head on." – Goldie Hawn
22. "I have never had to face anything that could overwhelm the native optimism and stubborn perseverance I was blessed with." – Justice Sonia Sotomayor
23. "The difference between an optimist and a pessimist? An optimist laughs to forget, but a pessimist forgets to laugh." – Tom Bodett
24. "We are all in the gutter, but some of us are looking at the stars." – Oscar Wilde
25. "Optimism isn't funny unless you are laughing at the person, whereas extreme pessimism is extremely funny. It's exaggeration." – Steve Toltz
26. "Optimists are right. So are pessimists. It's up to you to choose which you will be." – Harvey Mackay
27. "Sometimes when you're in a dark place you think you've been buried, but you've actually been planted." – Christine Caine
28. "Both optimists and pessimists contribute to society. The optimist invents the airplane, the pessimist the parachute." – George Bernard Shaw
29. "If you pretend to be good, the world takes you very seriously. If you pretend to be bad, it doesn't. Such is the astounding stupidity of optimism." – Oscar Wilde
30. "When you have vision, it affects your attitude. Your attitude is optimistic rather than pessimistic." Charles R. Swindoll
31. "What is hope but a feeling of optimism, a thought that says things will improve, it won't always be bleak, there's a way to rise above the present circumstances. Hope is an internal awareness that you do not have to suffer forever and that somehow, somewhere there is a remedy for despair that you will come upon if you can only maintain this expectancy in your heart." – Wayne W. Dyer
32. "In the hour of adversity, be not without hope; for crystal rain falls from black clouds." – Nizam
33. "An optimist understands that life can be a bumpy road, but at least it is leading somewhere. They learn from mistakes and failures, and are not afraid to fail again." – Harvey Mackay
34. "You really need to love something or someone in order to work hard enough to be very successful. You have to believe in something and have a certain optimism. Faith and optimism come from love." – Maya Soetoro-Ng
35. "Optimism – the doctrine or belief that everything is beautiful, including what is ugly." – Ambrose Bierce
36. "My optimism wears heavy boots and is loud."- Henry Rollins
37. "Optimism inspires, energizes, and brings out our best. It points the mind toward possibilities and helps us think creatively past problems." – Price Pritchett
38. "In the hour of adversity, be not without hope; for crystal rain falls from black clouds." – Nizam
39. "An optimist understands that life can be a bumpy road, but at least it is leading somewhere. They learn from mistakes and failures, and are not afraid to fail again." – Harvey Mackay
40. "You really need to love something or someone in order to work hard enough to be very successful. You have to believe in something and have a certain optimism. Faith and optimism come from love." – Maya Soetoro-Ng
41. "Optimism – the doctrine or belief that everything is beautiful, including what is ugly." – Ambrose Bierce
42. "My optimism wears heavy boots and is loud."- Henry Rollins
43. "Optimism inspires, energizes, and brings out our best. It points the mind toward possibilities and helps us think creatively past problems." – Price Pritchett
44. "So many people grew up with challenges, as I did. There weren't always happy things happening to me or around me. But when you look at the core of goodness within yourself – at the optimism and hope – you realize it comes from the environment you grew up in." – Sonia Sotomayor
45. "Man often becomes what he believes himself to be. If I keep on saying to myself that I cannot do a certain thing, it is possible that I may end by really becoming incapable of doing it. On the contrary, if I have the belief that I can do it, I shall surely acquire the capacity to do it even if I may not have it at the beginning." – Mahatma Gandhi
46. "Pessimists are usually right and optimists are usually wrong but all the great changes have been accomplished by optimists."― Thomas L. Friedman
47. "While we may not be able to control all that happens to us, we can control what happens inside us." – Benjamin Franklin
48. "The longest way must have its close – the gloomiest night will wear on to a morning."― Harriet Beecher Stowe
49. "True hopefulness and optimism are what leads one to dare. It is also what lifts one back up to dare again after a failed attempt." – Bibi Bourelly
50. "Optimism is a strategy for making a better future. Because unless you believe that the future can be better, you are unlikely to step up and take responsibility for making it so." – Noam Chomsky