We've gathered an incredible collection of positive quotes about life to bring you some uplifting energy. If you're in need of inspiration and a dose of happiness, look no further.
There's no denying that on some days, positivity just doesn't come easy; we can't always be happy and sometimes we need help. These quotes about positive thinking are sure to motivate and inspire you to have a beautiful and happy day.
Let's share some positive thoughts!
If you love our work, please consider sharing your favorite image on Pinterest. This makes us very happy!
Positive Quotes
1. "Live life to the fullest and focus on the positive." – Matt Cameron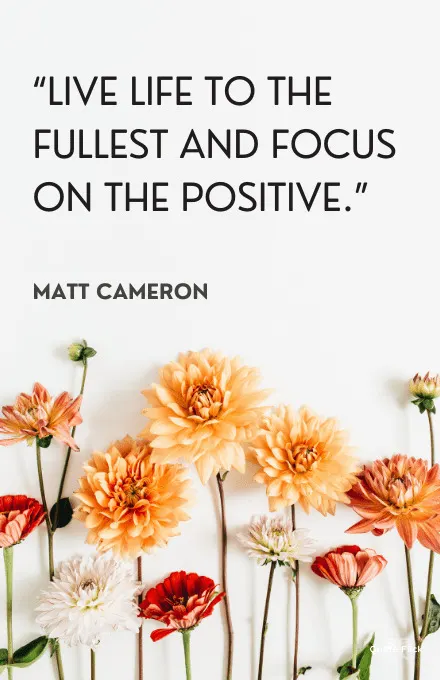 2. "A strong, positive self-image is the best possible preparation for success." – Joyce Brothers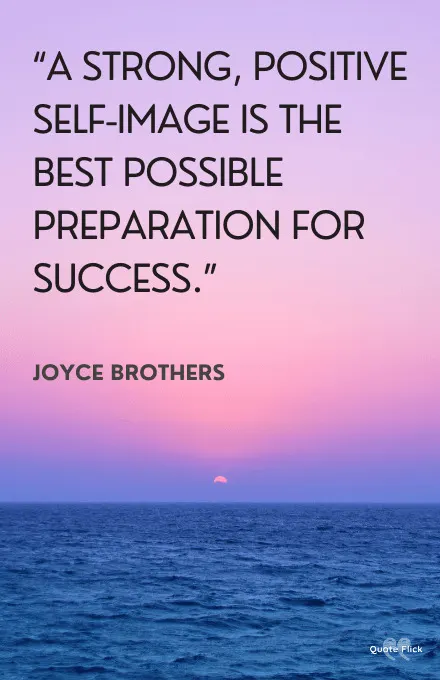 3. "Positivity always wins…Always." –  Gary Vaynerchuk
4. "Once you replace negative thoughts with positive ones, you'll start having positive results." – Willie Nelson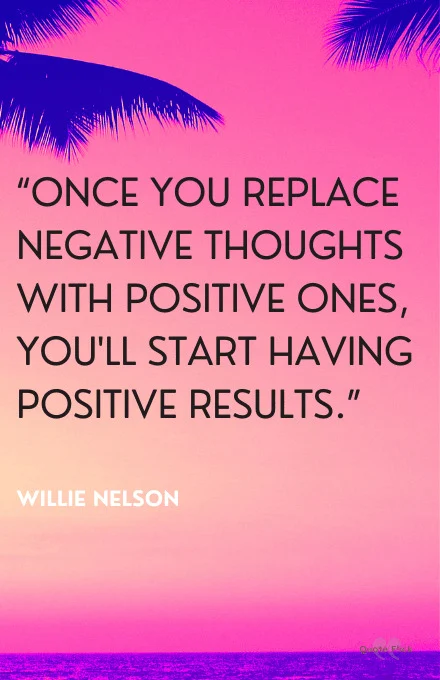 5. "Start each day with a positive thought and a grateful heart." – Roy T. Bennett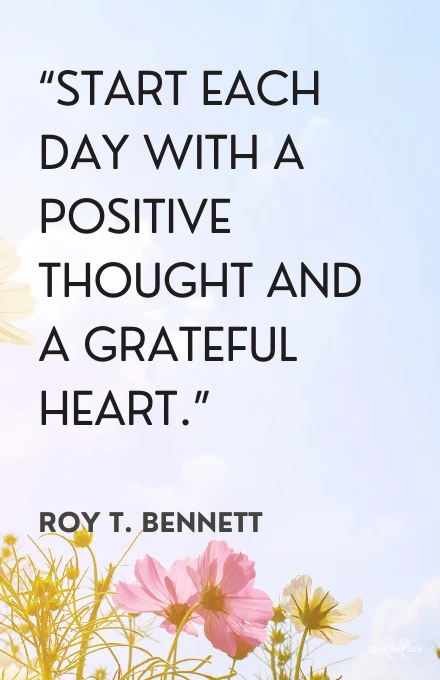 Next: Do It Now Quotes
6. "No matter what you're going through, there's a light at the end of the tunnel and it may seem hard to get to it but you can do it and just keep working towards it and you'll find the positive side of things." – Demi Lovato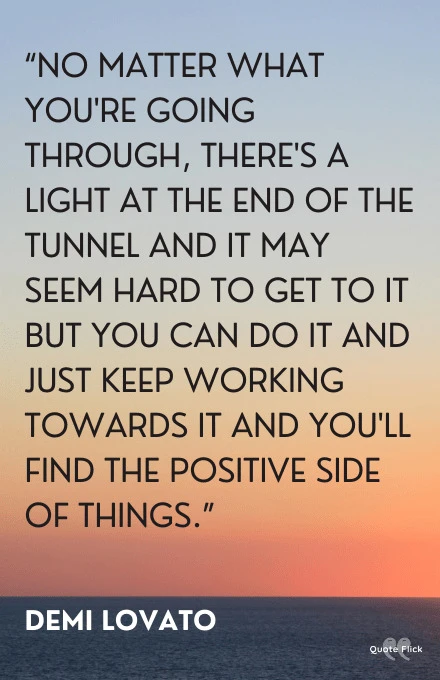 7. "Keep looking up… that's the secret of life." – Charlie Brown
8. "Few things in the world are more powerful than a positive push. A smile. A world of optimism and hope. A 'you can do it' when things are tough." –  Richard M. DeVos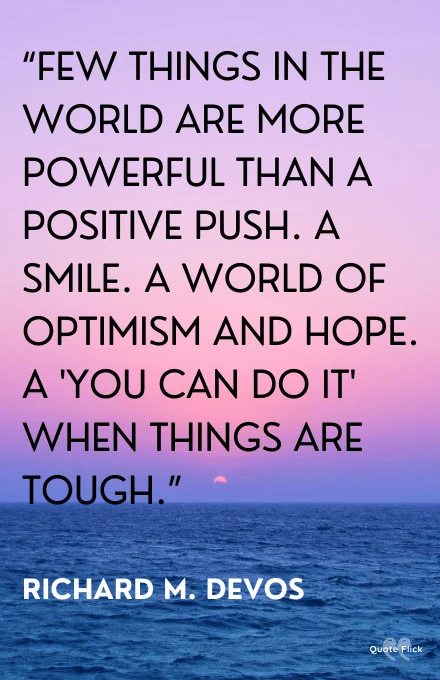 9. "Be not afraid of life. Believe that life is worth living, and your belief will help create the fact." – William James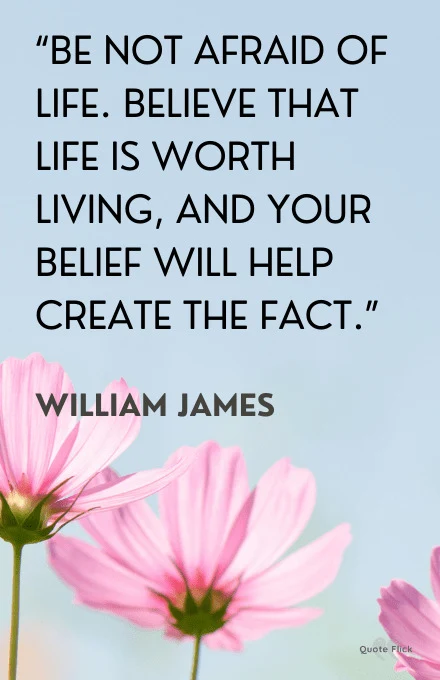 10. "I think anything is possible if you have the mindset and the will and desire to do it and put the time in." – Roger Clemens
Have you read Happiness Quotes or Inspirational Quotes for an extra pick-me-up?
11. "Being positive is a sign of intelligence." – Maxime Lagacé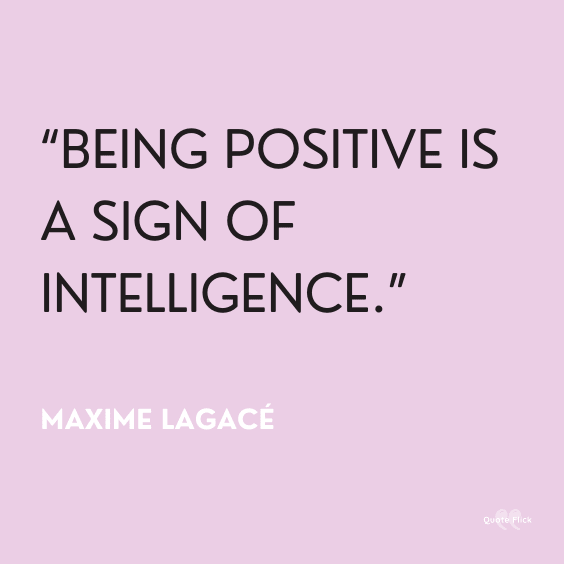 12. "The most important thing is to try and inspire people so that they can be great in whatever they want to do." –  Kobe Bryant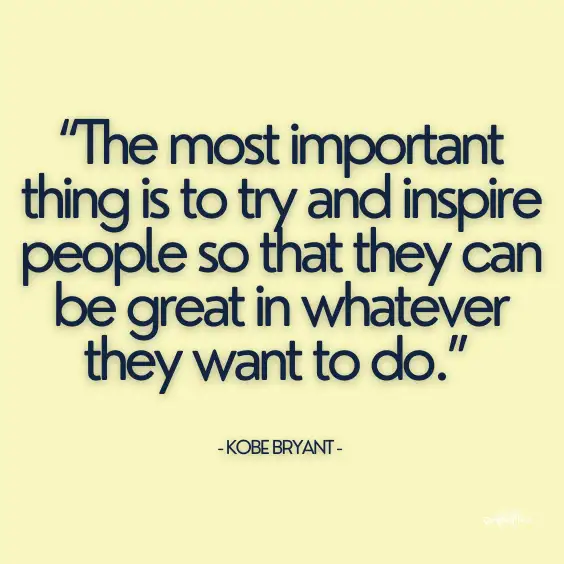 13. "Keep your face to the sunshine and you cannot see a shadow." – Helen Keller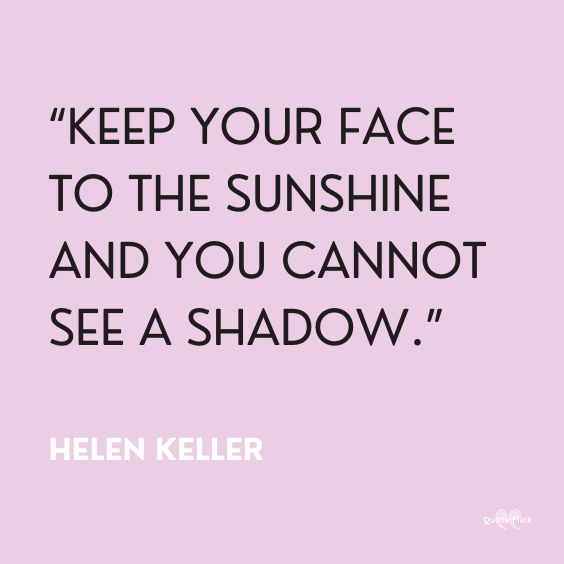 14. "Live life to the fullest, and focus on the positive."– Matt Cameron
15. "If you are positive, you'll see opportunities instead of obstacles." – Widad Akrawi
16. "A positive mindset brings positive things." – Phillip Reiter
17. "Wherever you go, no matter what the weather, always bring your own sunshine." – Anthony J. D'Angelo
18. "Few things in the world are more powerful than a positive push. A smile. A world of optimism and hope. A 'you can do it' when things are tough." – Richard M. DeVos
19. "Once you choose hope, anything's possible." – Christopher Reeve
20. "To succeed, you need to find something to hold on to, something to motivate you, something to inspire you." – Tony Dorsett
21. "Stay positive in every situation and everything you do, never stop trying, have faith don't stop due to failure." – Anurag Prakash Ray
22. "Yesterday is not ours to recover, but tomorrow is ours to win or lose." – Lyndon B. Johnson
23. "You can, you should, and if you're brave enough to start, you will." – Stephen King
24. "Work hard, stay positive, and get up early. It's the best part of the day." –  George Allen, Sr.
25. "People have to remain positive and believe in those dreams. It's really important." – Kirsty Coventry
26. "Once you replace negative thoughts with positive ones, you'll start having positive results." – Willie Nelson
27. "A problem is a chance for you to do your best." –  Duke Ellington
28. "Believe you can and you're halfway there." – Theodore Roosevelt
29. "The most important thing is to look ahead. The past is your anchor."– Maxime Lagacé
30. "Your smile will give you a positive countenance that will make people feel comfortable around you." – Les Brown
Have you seen our Quotes About Smiling?
31. "Optimism is a happiness magnet. If you stay positive, good things and good people will be drawn to you." – Mary Lou Retton
32. "Positive anything is better than negative nothing." – Elbert Hubbard
33. "When you wake up every day, you have two choices. You can either be positive or negative; an optimist or a pessimist. I choose to be an optimist. It's all a matter of perspective." – Harvey Mackay
34. "You have to be positive, and I'm not just talking about athletics, this also applies to life." – Sheryl Swoopes
35. "Problems are not stop signs, they are guidelines." – Robert Schuller
36. "I have to think of the positive; that's how I cope." – Ingrid Newkirk
37. "A little progress each day adds up to big results." – Unknown
38. "You learn more from failure than from success. Don't let it stop you. Failure builds character." – Unknown
39. "Dwell on the beauty of life. Watch the stars, and see yourself running with them." – Marcus Aurelius
40. "Love yourself. It is important to stay positive because beauty comes from the inside out." – Jenn Proske
41. "I am thankful to all who said no to me. It is because of them that I'm doing it myself." – Albert Einstein
42. "It's not whether you get knocked down, it's whether you get back up." – Vince Lombardi
43. "Always turn a negative situation into a positive situation." – Michael Jordan
44. "Try to be a rainbow in someone's cloud." – Maya Angelou
45. "Failure will never overtake me if my determination to succeed is strong enough." – Og Mandino
46. "I'm a positive person, and I try to look at the good side of everything." –  Leona Lewis
47. "Miracles happen to those who believe in them." – Bernhard Berenson
48. "Do what you can with all you have, wherever you are." – Theodore Roosevelt
49. "Your hardest times often lead to the greatest moments of your life. Keep going. Tough situations build strong people in the end." – Roy T. Bennett
50. "With the new day comes new strength and new thoughts." –  Eleanor Roosevelt
51. "If you don't like the road you're walking, start paving another one." – Dolly Parton
52. "It makes a big difference in your life when you stay positive." – Ellen DeGeneres
53. "Victory is in having done your best. If you've done your best, you've won."– Billy Bowerman
54. "Things work out best for those who make the best of how things work out." – John Wooden
55. "Life is 10% what happens to us and 90% how we react to it." – Dennis P. Kimbro
56. "Mix a little foolishness with your serious plans. It is lovely to be silly at the right moment." – Horace
57. "Make your life a masterpiece, imagine no limitations on what you can be, have, or do." – Brian Tracy
58. "Be positive with every idea surrounding your dreams. Think about the possibility of what you plan to do and approach it with an optimistic action. Stay positively." – Israelmore Ayivor
59. "There isn't anything that I cannot be or do or have." – Abraham Hicks
60. "Life changes very quickly, in a very positive way, if you let it." – Lindsey Vonn
61. "If you have a positive attitude and constantly strive to give your best effort, eventually you will overcome your immediate problems and find you are ready for greater challenges." – Pat Riley
62. "Life has no limitations, except the ones you make." – Les Brown
63. "Inspiration comes from within yourself. One has to be positive. When you're positive, good things happen."– Deep Roy
64. "Surround yourself with positive people and situations, and avoid negativity." – Doreen Virtue
65. "Staying positive doesn't mean you have to be happy all the time. It means that even on the hard days you know better ones are coming." – Unknown
66. "Change the world by being yourself." – Amy Poehler
67. "I always like to look on the optimistic side of life, but I am realistic enough to know that life is a complex matter." – Walt Disney
68. "The less you respond to negative people, the more positive your life will become." –  Paulo Coelho
69. "Never regret anything that made you smile." – Mark Twain
70. "May your choices reflect your hopes, not your fears." – Nelson Mandela
71. "Pessimism leads to weakness, optimism to power." – William James
72. "Think big thoughts but relish small pleasures." – H. Jackson Brown
73. "The future belongs to the competent. Get good, get better, be the best!" – Brian Tracy
74. "In order to carry a positive action we must develop here a positive vision." – Dalai Lama
75. "Always bear in mind that your own resolution to succeed is more important than any other one thing." – Abraham Lincoln
Holly Jaskolka is a certified Emotional Freedom Technique (EFT) practitioner, yoga instructor, and an impassioned advocate for holistic well-being. Fueled by her love for animals and wanderlust, Holly leads a plant-based lifestyle that she complements with immersive travel experiences. When she's not jet-setting to uncover the world's hidden gems, she's empowering individuals to heal emotionally, particularly those grappling with the aftermath of breakups. Connect with Holly on LinkedIn.