Are you looking for words of wisdom that will help you take control of your life or work? These quotes about being proactive will get you motivated, inspired, and raring to go – rather than allowing life to just happen to you!
Sometimes in life, we can start to feel that we're living on autopilot; or becoming reactive rather than active. Stop the procrastination and start making things happen for yourself with help from these proactive slogans!
Save your favorite proactivty quotes for when you need a boost of motivation, or pick your favorite saying and share with others on social media.
Quotes About Being Proactive
1. "The way to bring about change is to be proactive and active." – Octavia Spencer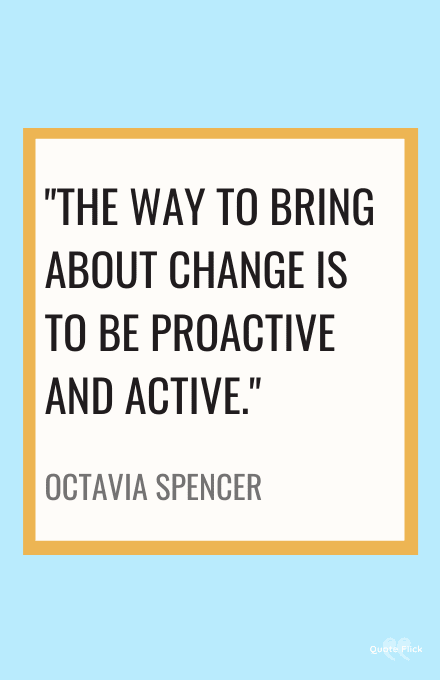 2. "Recast your current problems into proactive goals." – Suze Orman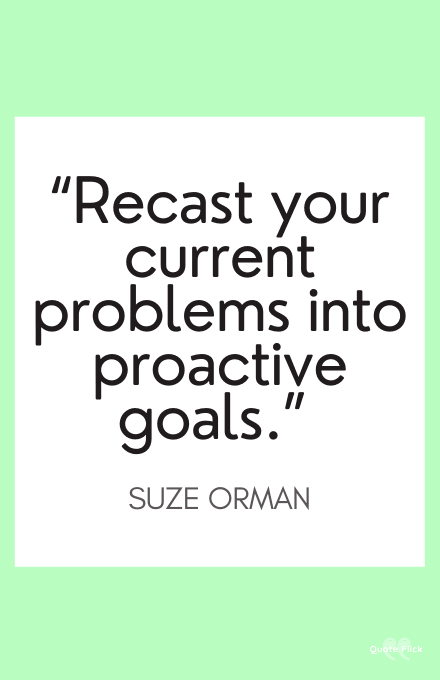 3. "The secret to a successful result is proactivity." – Unknown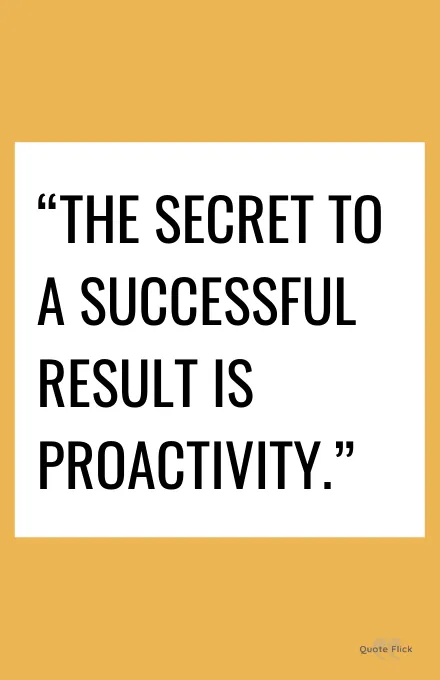 4. "Proactive people carry their own weather with them." – Stephen Covey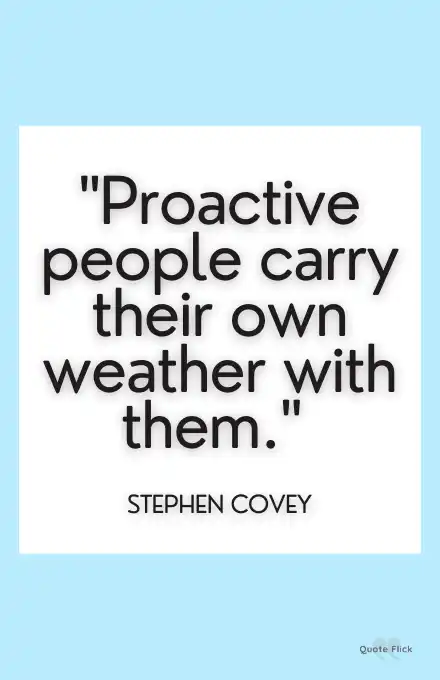 5. "Being proactive is a pillar of spiritual  growth and meaningful development." – Eli Landa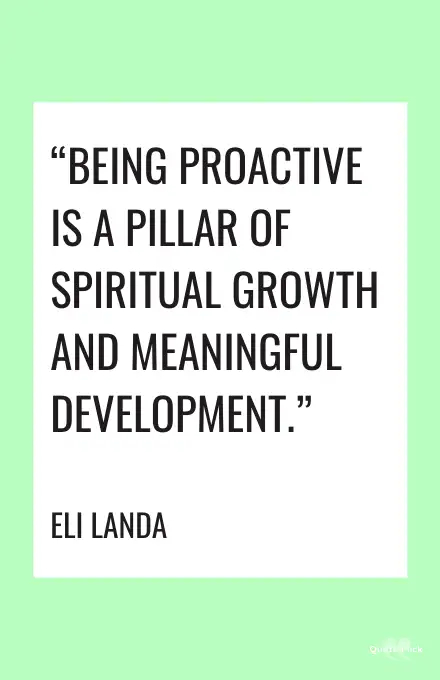 You Might Also Like:
6. "The way to bring about change is to be proactive and active." – Octavia Spencer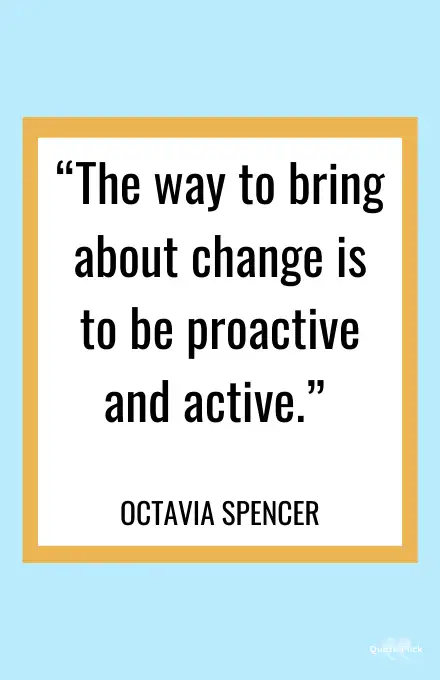 7. "Be proactive, not reactive, for an apparently insignificant issue ignored today can spawn tomorrow's catastrophe." – Ken Poirot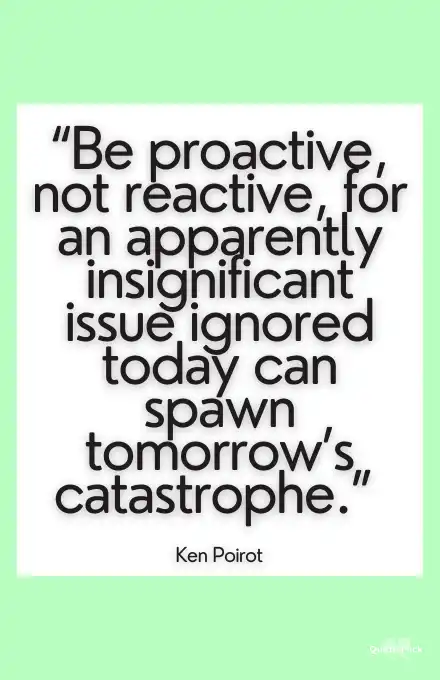 8. "I believe that everyone chooses how to approach life. If you're proactive, you focus on preparing. If you're reactive, you end up focusing on repairing." – John C. Maxwell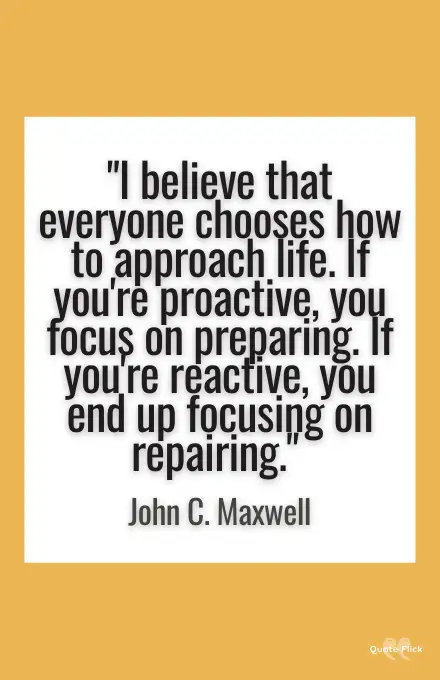 9. "Action is the foundational key for all success." – Pablo Picasso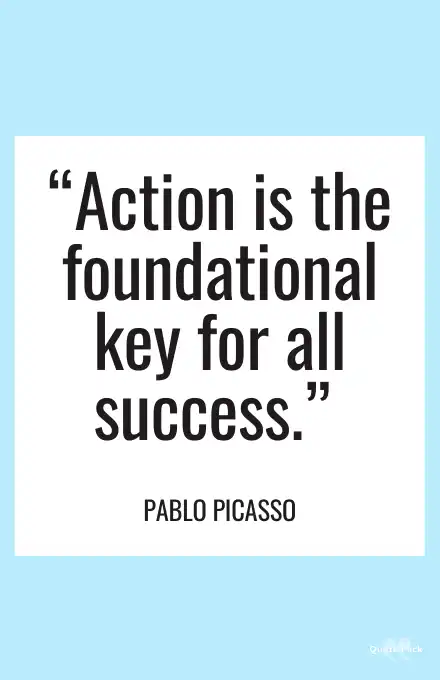 10. "Be a creator of circumstances rather than just a creature of circumstances. Be proactive rather than reactive." – Brian Tracy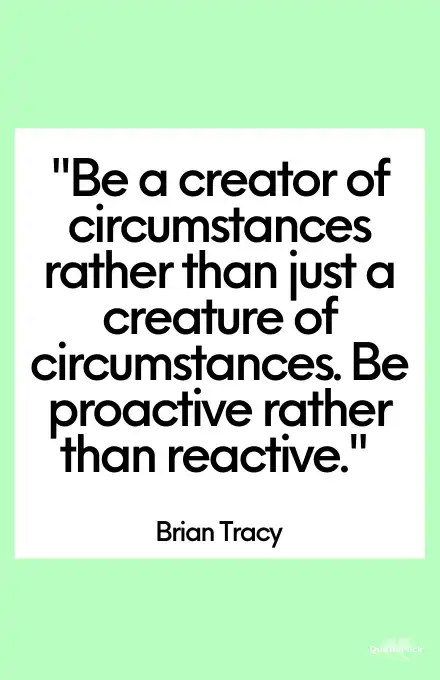 You Might Also Like:
11. "I've always been in the right place and time. Of course, I steered myself there." – Bob Hope
12. "Knowing is not enough. We must apply. Willing is not enough. We must do." – Bruce Lee
13. "An ounce of action is worth a ton of theory." – Ralph Waldo Emerson
14. "Whatever you can do, or dream you can do, begin it. Boldness has genius, power, and magic in it. Begin it now." – William Hutchison Murray
15. "If you're proactive, you don't have to wait for circumstances or other people to create perspective-expanding experiences. You can consciously create your own." – Stephen Covey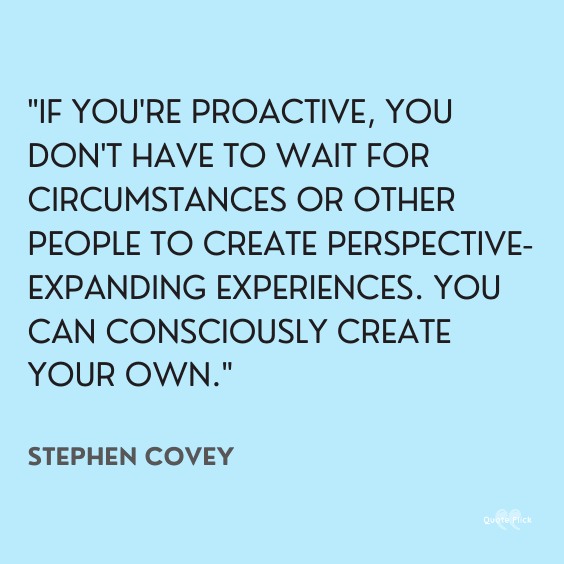 16. "The best preparation for good work tomorrow is to do good work today." – Unknown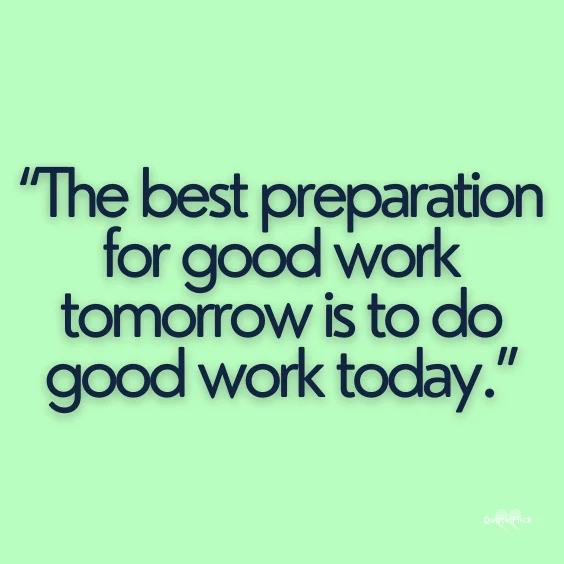 17. "Action may not always bring happiness, but there is no happiness without action." – William James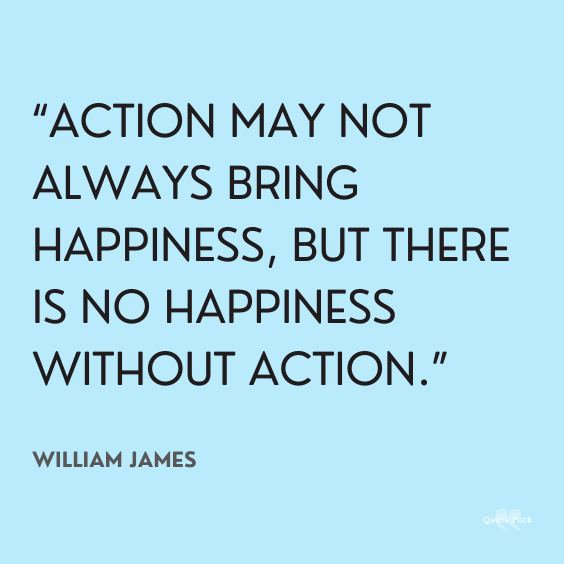 18. "Being proactive means you shape circumstances and they do not shape you." – Robin Sharma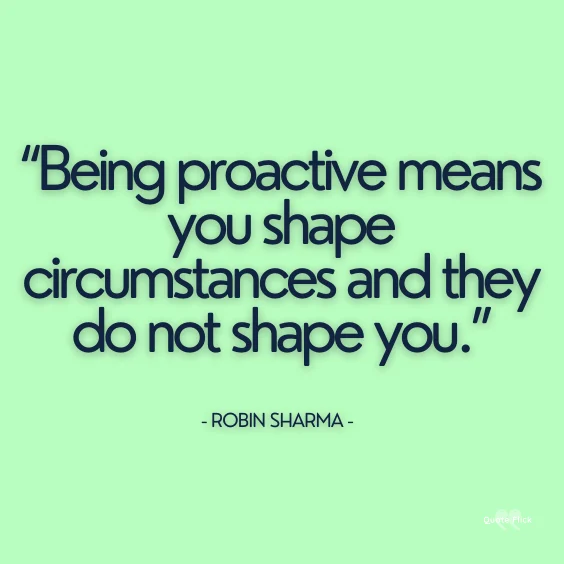 19. "Highly proactive people don't blame circumstances, conditions, or conditioning for their behavior. Their behavior is a product of their own conscious choice." – Stephen Covey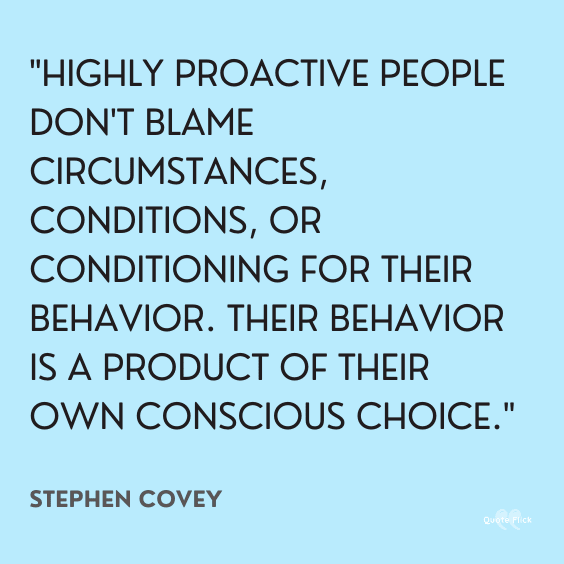 20. "You are what you do, not what you say you'll do." – Carl Jung
21. "The ability to subordinate an impulse to a value is the essence of the proactive person." – Stephen Covey
22. "Doing the best at this moment puts you in the best place for the next moment." – Oprah Winfrey
23. "The way to get started is to quit talking and begin doing." – Walt Disney
24. "It will never rain roses: when we want to have more roses, we must plant more roses." – George Eliot
25. "Happiness, like unhappiness, is a proactive choice." – Stephen Covey
26. "Be proactive. Ask yourself, "are my actions based on self-chosen values or on my moods, feelings and circumstances?" – Unknown
27. "Stop waiting for things to happen, go out and make them happen." – Unknown
28. "Do what today others won't, so tomorrow, you can do what others can't." – Brian Rogers Loop
29. "I know of no more encouraging fact than the unquestionable ability of man to elevate his life by conscious endeavor." – Henry David Thoreau
30. "Whatever you want to do, do it now! There are only so many tomorrows." – Michael Landon Jr.
31. "If you stay ready, you don't have to get ready." – Will Smith
32. "Follow your bliss and the universe will open doors for you where there were only walls." – Joseph Campbell
33. "Begin with the end in mind." – Stephen Covey
34. "How wonderful it is that nobody need wait a single moment before starting to improve the world." – Anne Frank
35. "You have a choice in life. You can either live on purpose, according to a plan you've set. Or you can live by accident, reacting to the demands of others. The first approach is proactive; the second reactive." – Michael Hyatt
36. "The future depends on what you do today." – Mahatma Gandhi
37. "Faith is about doing. You are how you act, not just how you believe." – Mitch Albom
38. "Don't just sit there and worry. Be proactive. Do something – anything – about what's worrying you so you can gain information, focus, and control over the situation. I've suffered a great many catastrophes in my life. Most of them never happened." – Mark Twain
39. "People who end up with the good jobs are the proactive ones who are solutions to problems, not problems themselves, who seize the initiative to do whatever is necessary to get the job done." – Stephen R. Covey
40. "Doing the best at this moment puts you in the best place for the next moment." – Oprah Winfrey
Holly Jaskolka is a certified Emotional Freedom Technique (EFT) practitioner, yoga instructor, and an impassioned advocate for holistic well-being. Fueled by her love for animals and wanderlust, Holly leads a plant-based lifestyle that she complements with immersive travel experiences. When she's not jet-setting to uncover the world's hidden gems, she's empowering individuals to heal emotionally, particularly those grappling with the aftermath of breakups. Connect with Holly on LinkedIn.