If you have children, and you are realizing just how quickly they have grown, you will relate to these 50 quotes about kids growing up. From babies to toddlers, tweens, teenagers, and then into adults, childhood really does pass in the blink of an eye.
Like other parents, you probably feel that your kiddies are growing too fast. Allow these sayings and quotations to remind you to cherish each moment you have with your child. If you love our work, please do consider sharing it on Pinterest or with loved ones! Enjoy!
quotes about kids growing up too fast, baby growing up quotes
Quotes About Kids Growing Up
1. "Children are miracles, growing up to be your proudest achievement." – Unknown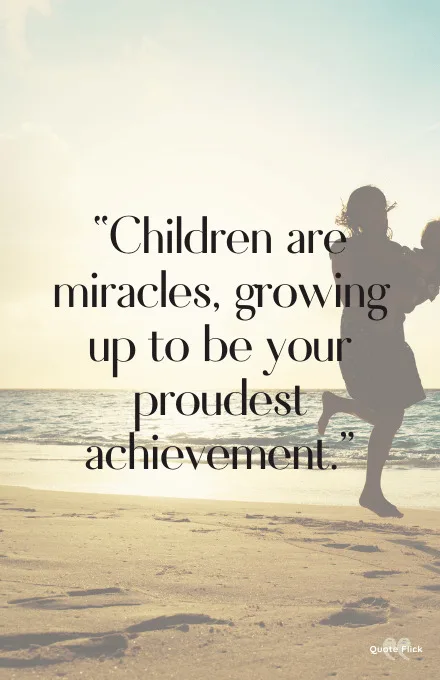 2. "Sometimes the only way to get over the sadness of your kids growing up is to rest in the beauty of the people they are becoming." – Unknown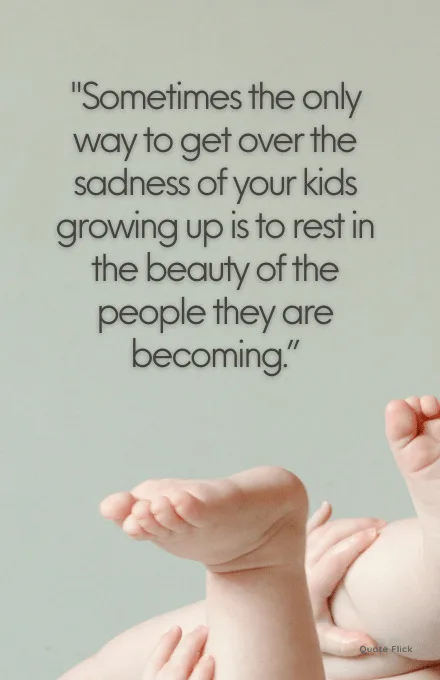 3. "You know children are growing up when they start asking questions that have answers." ― John J. Plomp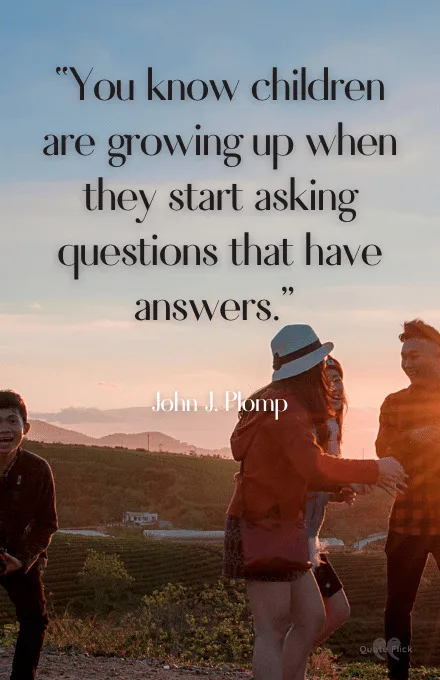 4. "When you're a mom, you get the best seat to the greatest show in town. Watching your children grow up." – Unknown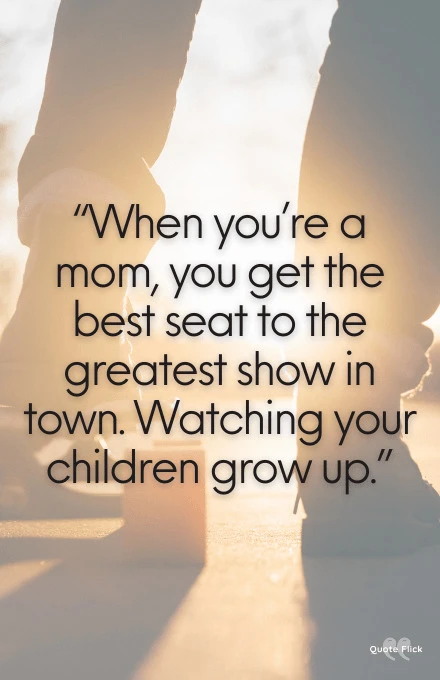 5. "If my baby grows up knowing just one thing, I hope that they just know how loved they really are." – Unknown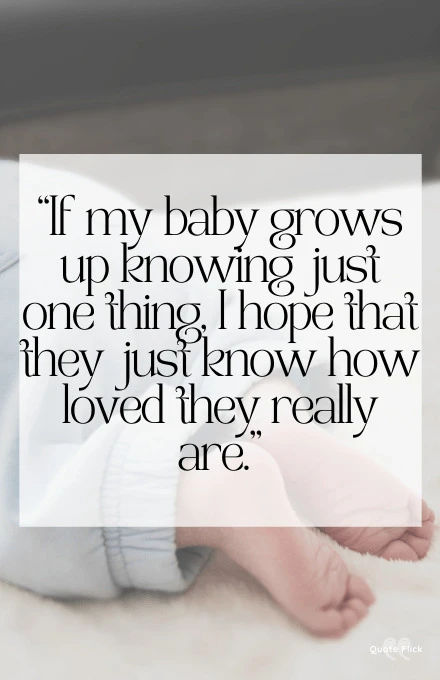 6. "You can't stop your children growing up but you can be present so you don't miss your children growing up." – Unknown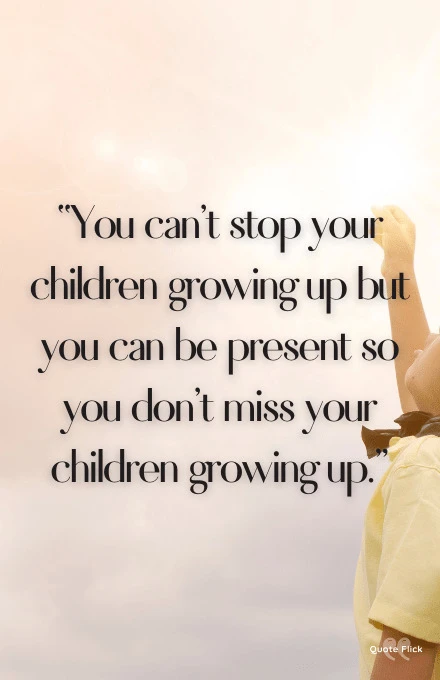 7. "When kids grow up wanting to be you, you matter." – Seth Godin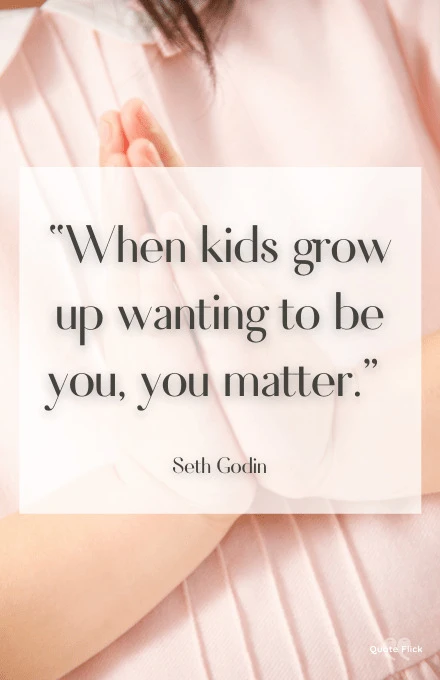 8. "Cleaning your house while your kids are still growing up is like shoveling the walk before it stops snowing." ― Phyllis Diller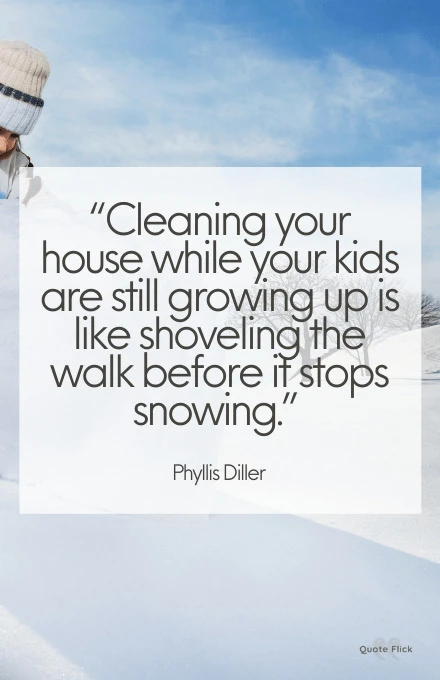 9. "I think sometimes when children grow up, their parents grow up. Mine grew up with me. We co-exist. I don't try to change them anymore, and I don't think they try to change me." – Katy Perry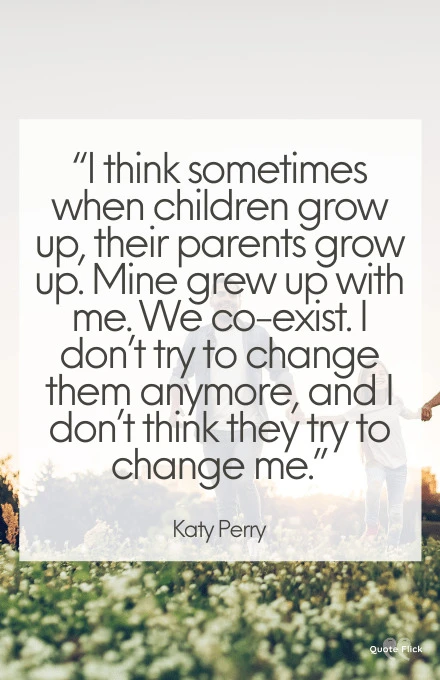 10. "I wish I could freeze time or go back in time and watch my kids grow up all over again because it is just going by too fast." – Unknown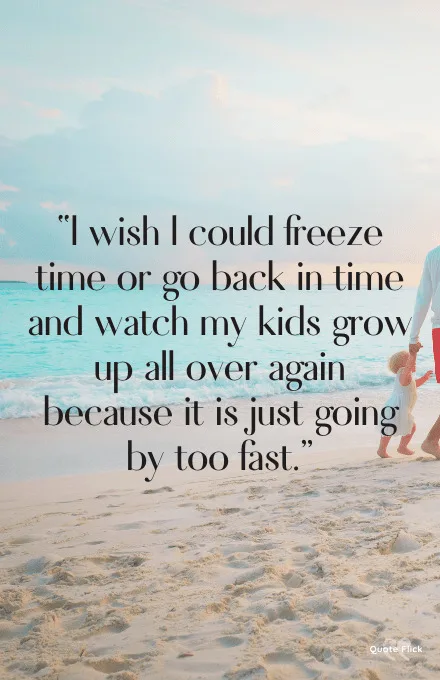 You might also like: Growing Up Fast Quotes and Quotes About Mothers and Daughters
11. "There is nothing more special than seeing your kids grow up to be the best person they can be."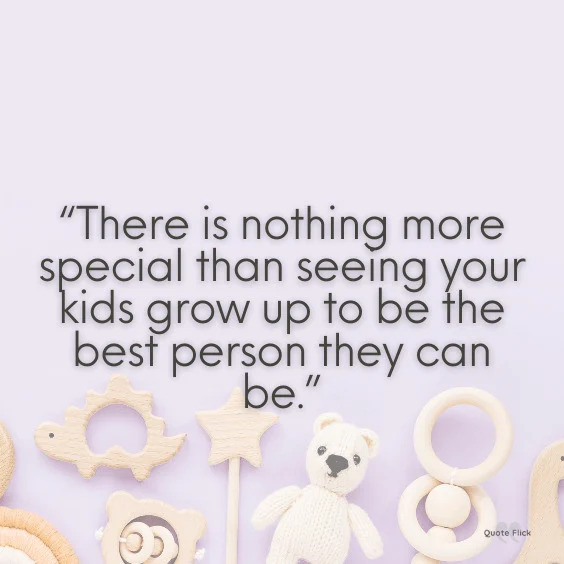 12. "Those little feet, won't be little forever." – Unknown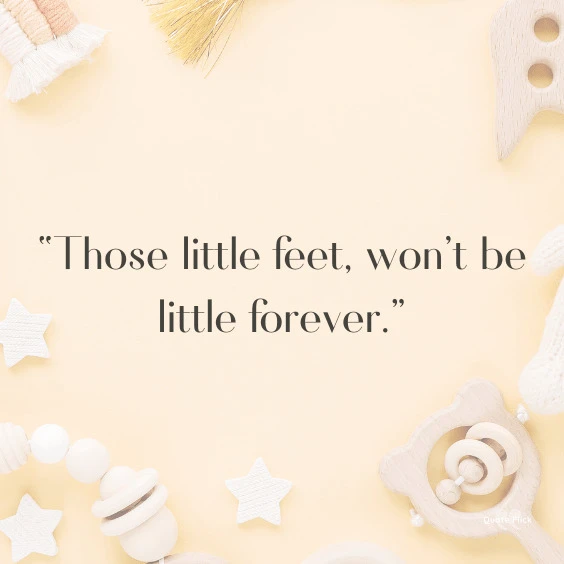 13. "I think that the best thing we can do for our children is to allow them to do things for themselves, allow them to be strong, allow them to experience life on their own terms allow them to take the subway… let them be better people, let them believe more in themselves." – C. JoyBell. C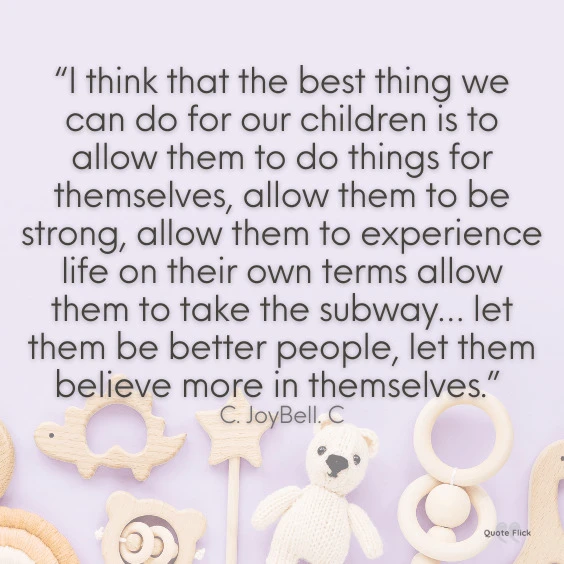 14. "There are two gifts we should give our children, one is roots the other is wings." – Unknown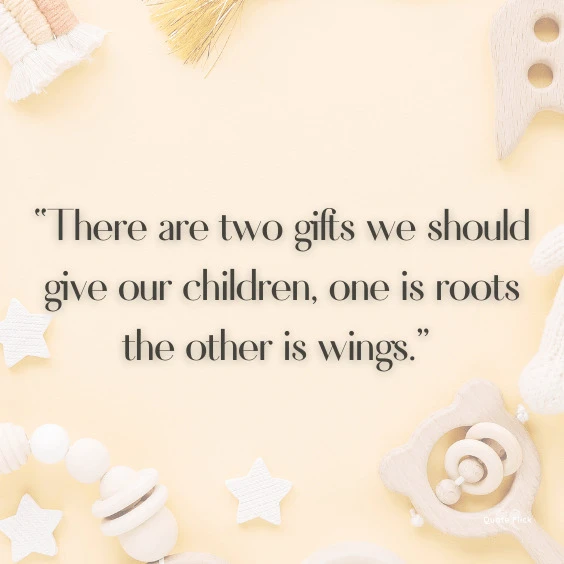 15. "I blinked and my baby was suddenly a toddler. Time is flying. She is growing up so fast. I love watching her become herself." – Unknown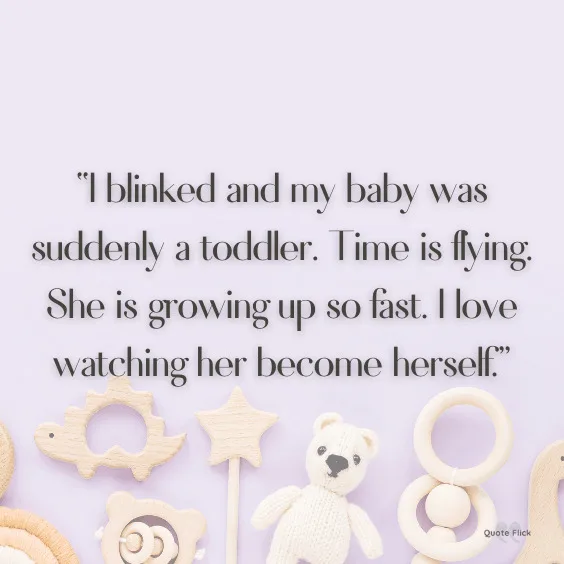 16. "A daughter is a little girl who grows up to be your best friend." – Unknown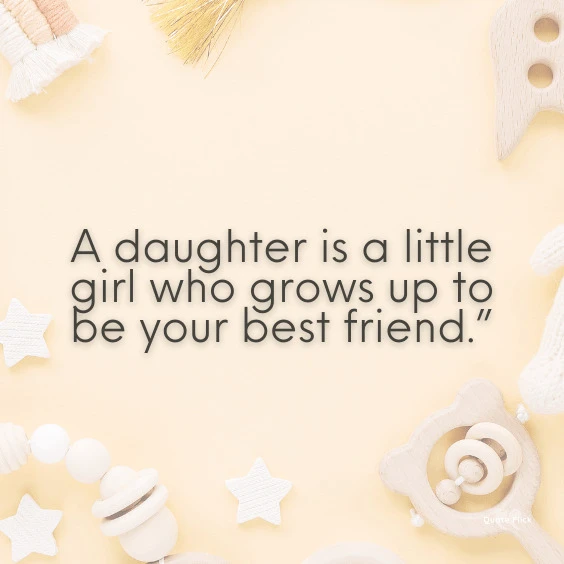 17. "As your kids grow they may forget what you said, but won't forget how you made them feel." ― Kevin Heath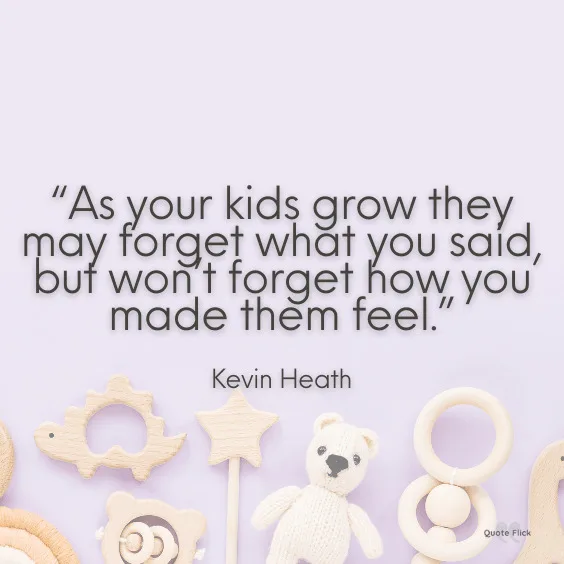 18. "As your child is growing, let him be wild, let him explore, let him play. Encourage him to be exactly as he is." – Unknown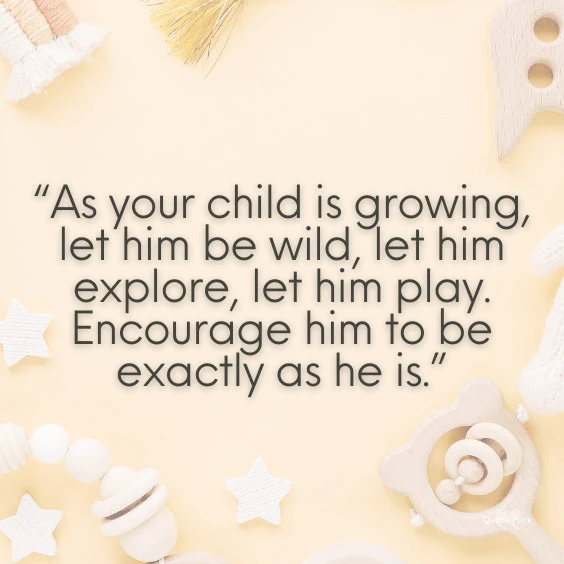 19. "To be able to watch your children's children grow up, is truly a blessing from above." – Unknown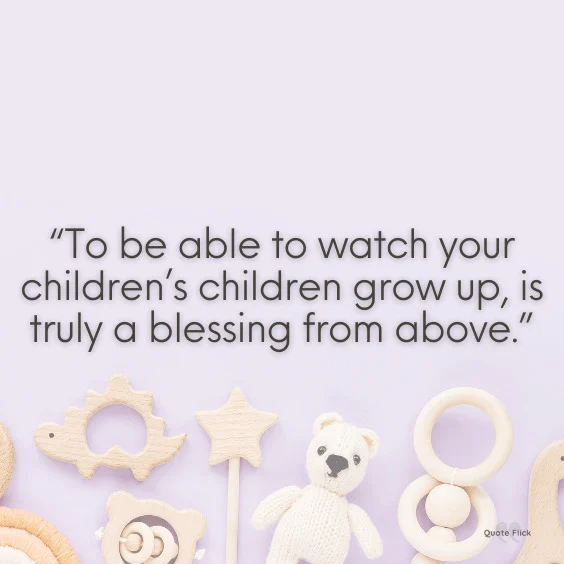 20. "I'd love to keep you, my baby, forever, but I am excited to see the child, adult, and person you will become." – Unknown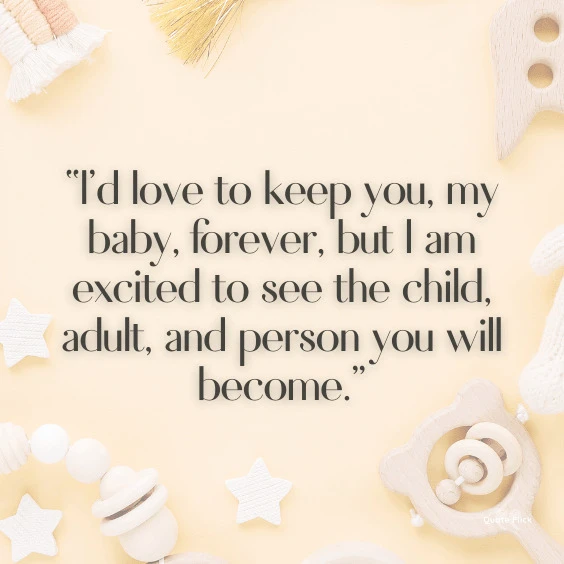 You might also like Son Quotes and Quotes About Nieces and Nephew Quotes!
21. "You'll be grown up one day, but in the heart of your mama, you will always be that precious little baby I once held in my arms." – Unknown
22. "Children do learn what they live. Then they grow up to live what they've learned." ― Dorothy Nolte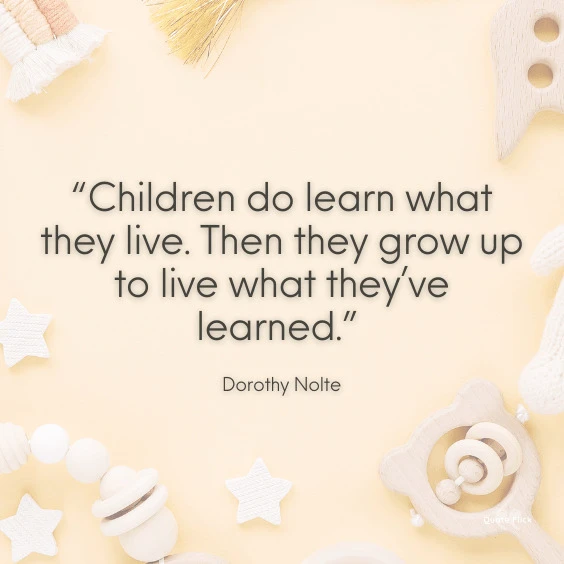 23. "I don't want my kids growing up believing that there is nothing destructive in the world." – Chuck Connors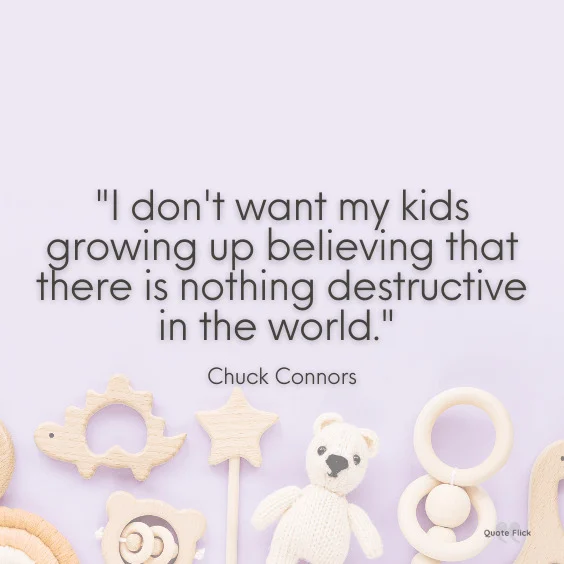 24. "You have a lifetime to work, but children are only young once." ― Polish Proverb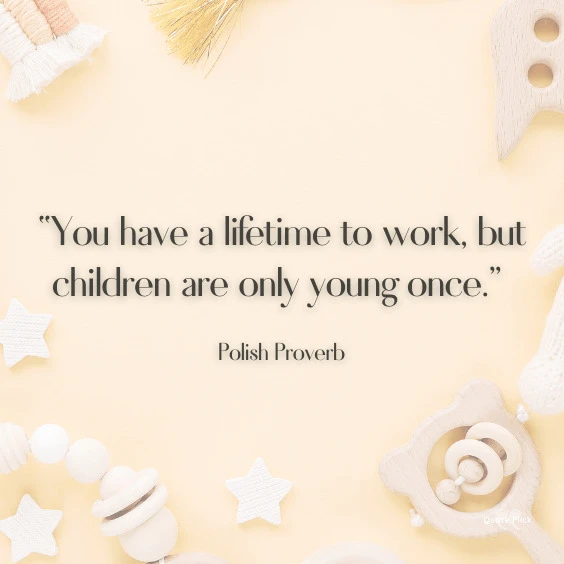 25. "A boy has two jobs. One is just being a boy. The other is growing up to be a man." – Herbert Hoover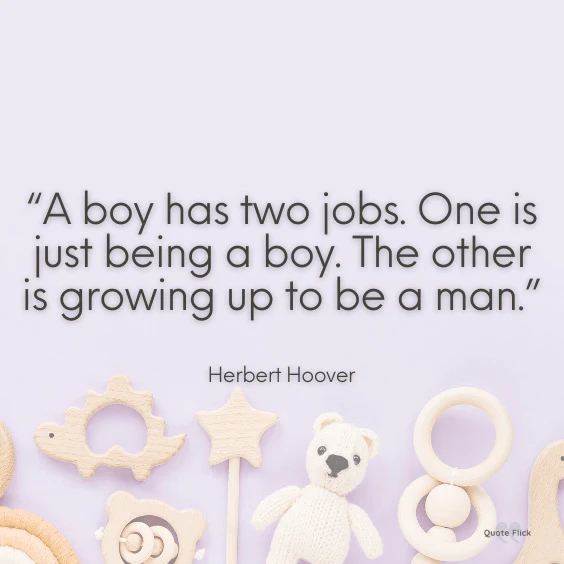 26. "The days are long but the years are short." – Unknown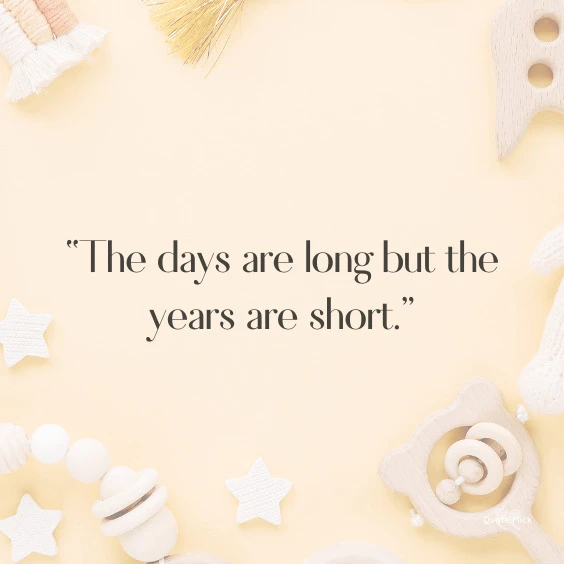 27. "Hold on to the tiny moments, and cherish the little snuggles. They grow up so fast." – Unknown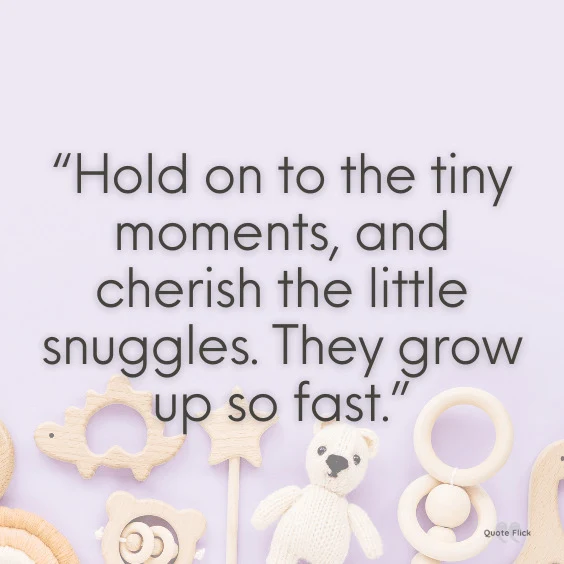 28. "While we try to teach our children all about life, our children teach us what life is all about." – Angela Schwindt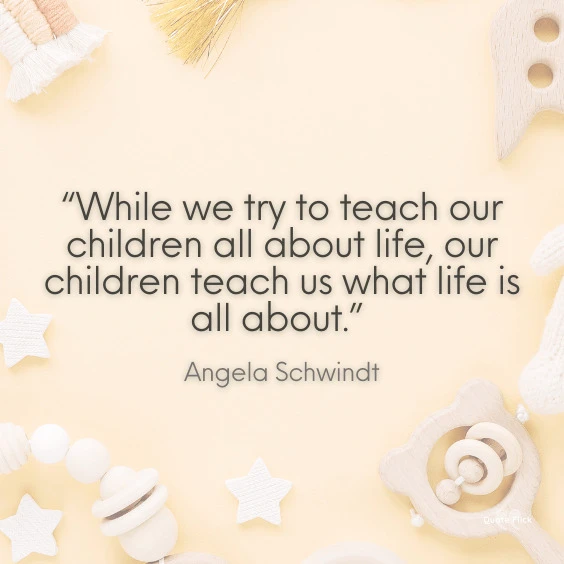 29. "No one tells you that the hardest part of motherhood is when your kids grow up." – Unknown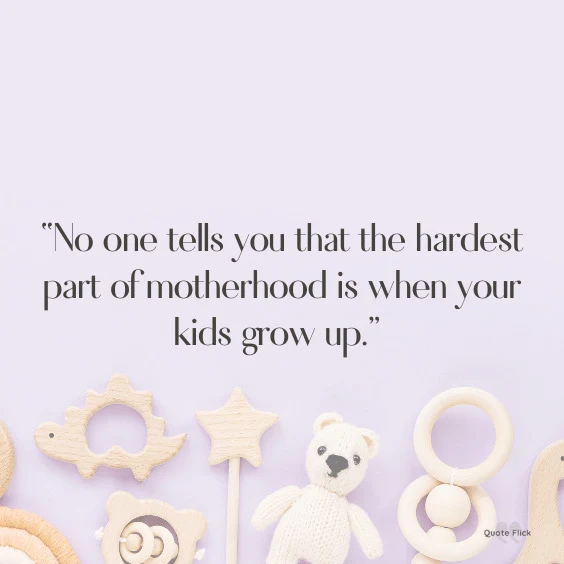 30. "Son, you'll outgrow my lap, but never my heart." – Unknown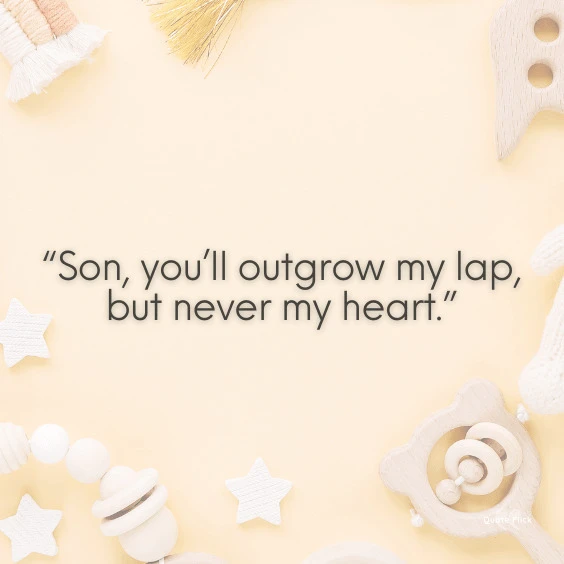 31. "It happens before you know it, the handprints become higher and higher, and then they disappear."
32. "If you want your children to be intelligent, read them fairy tales. If you want them to be more intelligent, read them more fairy tales." – Albert Einstein
33. "Kids grow really fast, all adults face problem in growing up."
34. "Parents can only give good advice or put them on the right paths, but the final forming of a person's character lies in their own hands." – Anne Frank
35. "How amazing it is that children grow up in the blink of an eye!!!"
36. "Let them be little. They're only that way for a while." – Unknown
37. "There are only 940 Saturdays between a child's birth and her leaving for college."
38. "I regret not having had more time with my kids when they were growing up." – Tina Turner
39. "We spend the first year of a child's life teaching it to walk and talk and the rest of its like to shut up and sit down. There's something wrong there." – Unknown
40. "If you've never been hated by your child, you've never been a parent." ― Bette Davis
41. "Children have one kind of silliness as you know and grown-ups have another kind." – C.S. Lewis
42. "Sometimes you will never know the value of a moment until it becomes a memory." ― Dr. Seuss
43. "The great paradox of parenting is that it moves in both slow motion and fast speed." – Unknown
44. "We worry about what a child will become tomorrow, yet we forget that he is someone today." – Stacia Tauscher
45. "Every child is an artist. The problem is how to remain an artist once we grow up." ― Pablo Picasso
46. "A child's life is like a piece of paper on which every person leaves a mark." – Chinese Proverb
47. "Growing up is such a barbarous business, full of inconvenience and pimples." ― J.M. Barrie
48. "To a father growing old nothing is dearer than a daughter." ― Euripides
49. "It's hard at times, but it makes a kid strong in ways that most people can't understand. Teaches them that even though people are left behind, new ones will inevitable take their place; that every place has something good – and bad – to offer. It makes a kid grow up fast." – Nicholas Sparks
50. "Seeing them grow up is usually bittersweet." – Unknown
You Might Also Like: