These beautiful quotes about stars will really inspire you and give you a perspective of the magnificence of life.
Looking up at the stars on a down day can often help you to realize how insignificant our worries are in the grand scheme of the sky and the universe. If you love stargazing, you will love these star sayings, phrases, and quotations.
Please consider sharing your favorite star quotes with a loved one or friend, or on Pinterest, if you love our work, it supports us greatly, and means the whole world, sky, moon, and stars to us!
Quotes About Stars
1. "Do not complain beneath the stars about the lack of bright spots in your life." — Bjørnstjerne Bjørnson
2. "Moonlight drowns out all but the brightest stars." – The Lord of the Rings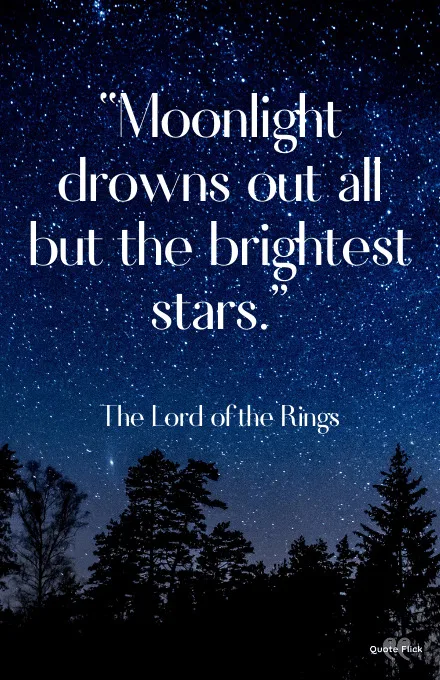 3. "The cosmos is within us. We are made of star stuff. We are a way for the universe to know itself." – Carl Sagan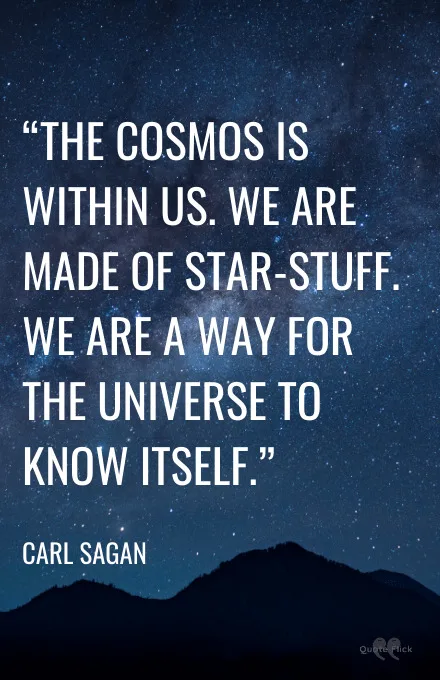 4. "A sky as pure as water bathed the stars and brought them out."– Antoine de Saint-Exupéry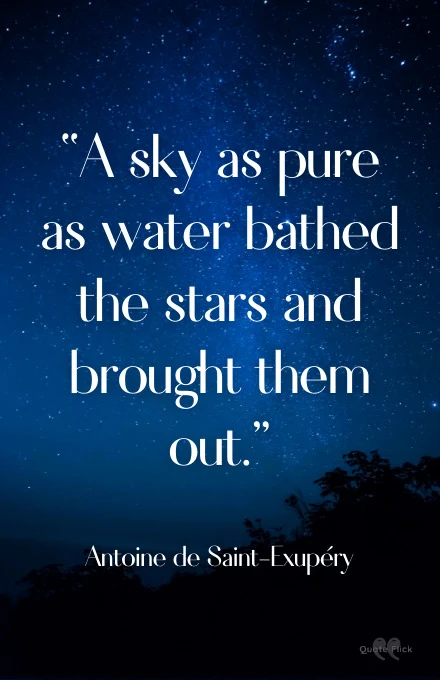 5. "Tonight the swinging stars shall plumb the silence of the sky." – Stella Benson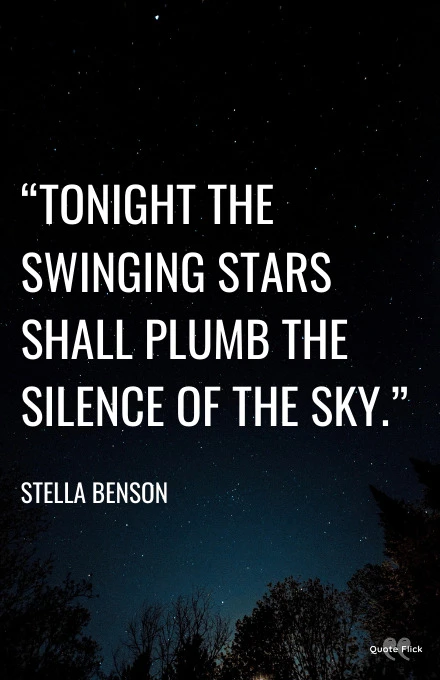 You Might Also Like:
6. "Keep your eyes on the stars, and your feet on the ground."– Theodore Roosevelt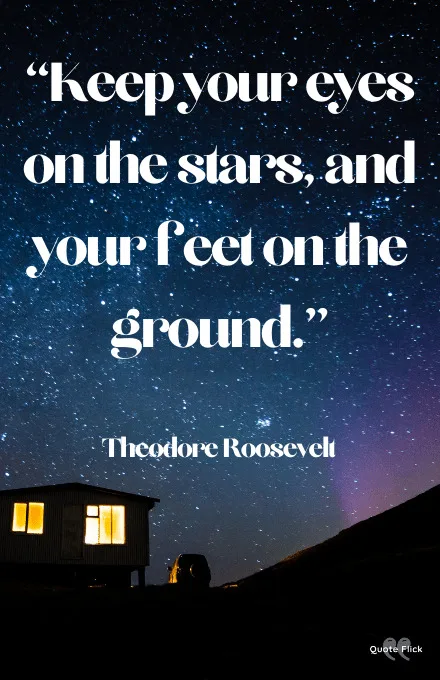 7. "I like the night. Without the dark, we'd never see the stars." – Twilight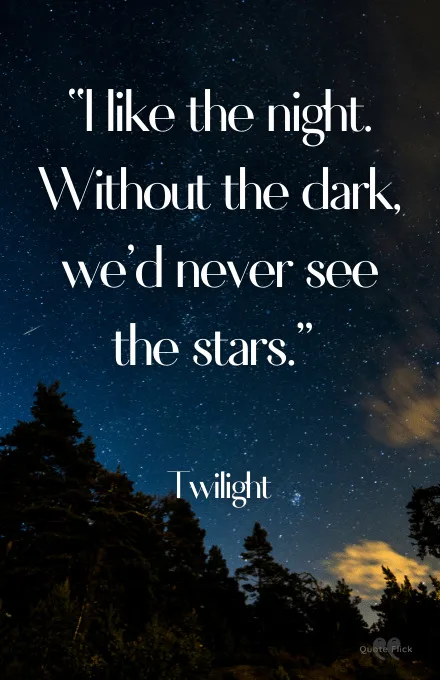 8. "I love the stars. Because they can't say anything. I love the stars. Because they do not judge anyone." – Natsuki Takaya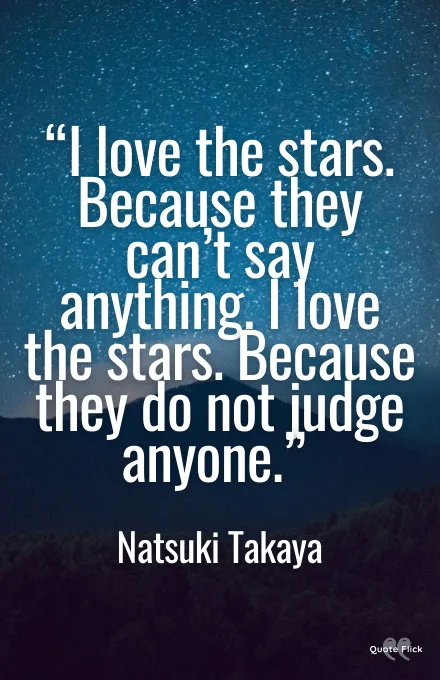 9. "Fix your course on a star and you'll navigate any storm" – Leonardo Da Vinci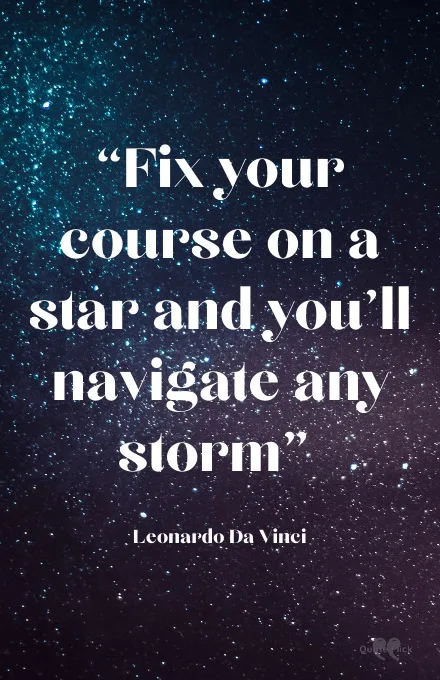 10. "Maybe I belong among the stars." – Unknown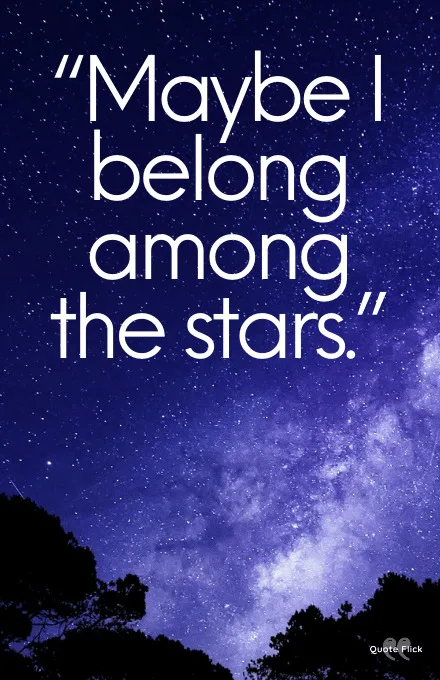 Next:
11. "It is not in the stars to hold our destiny but in ourselves." – William Shakespeare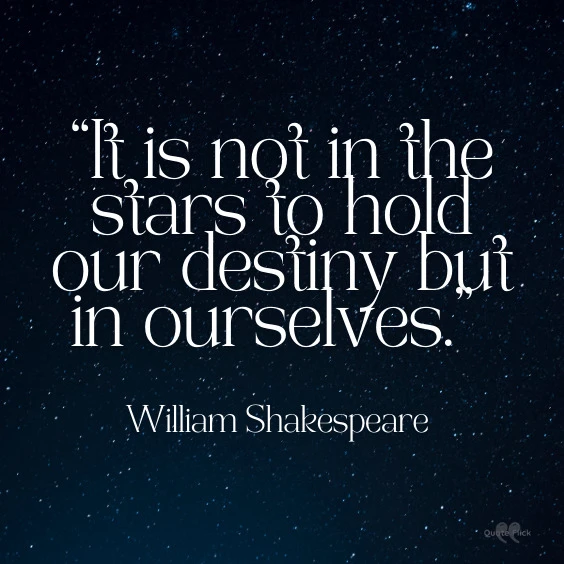 12. "When it is dark enough, you can see the stars." – Ralph Waldo Emerson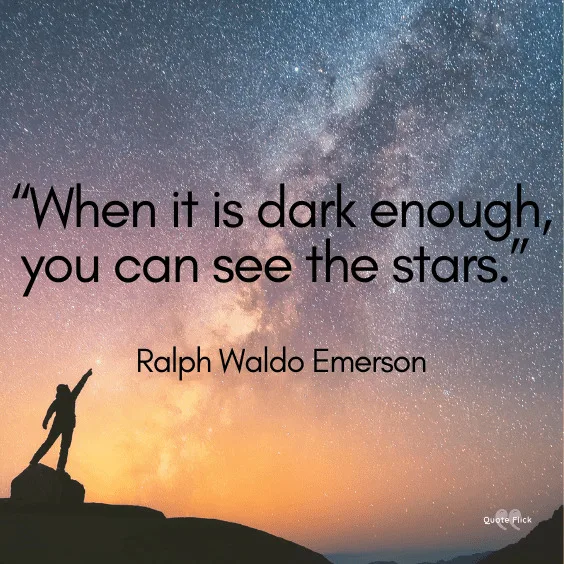 13. "The humblest star twinkles most in the darkest night." – Johann Kaspar Lavater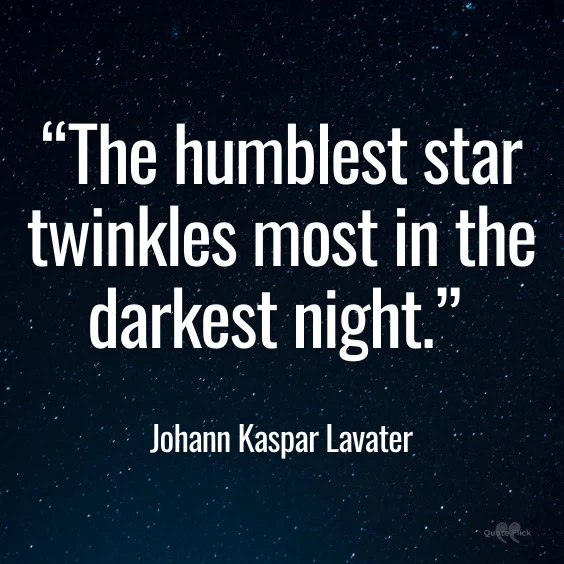 14. "To our eyes, the stars seem small; but the littleness is not the fault of the stars, but of our eyes." – Al-Maarri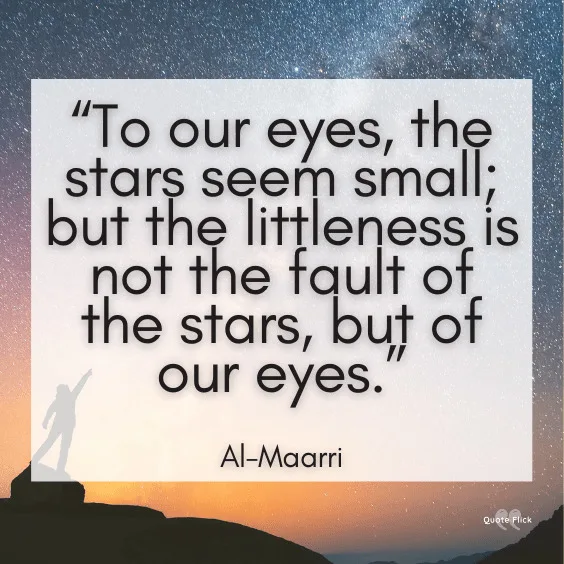 15. "Dwell on the beauty of life. Watch the stars, and see yourself running with them." – Marcus Aurelius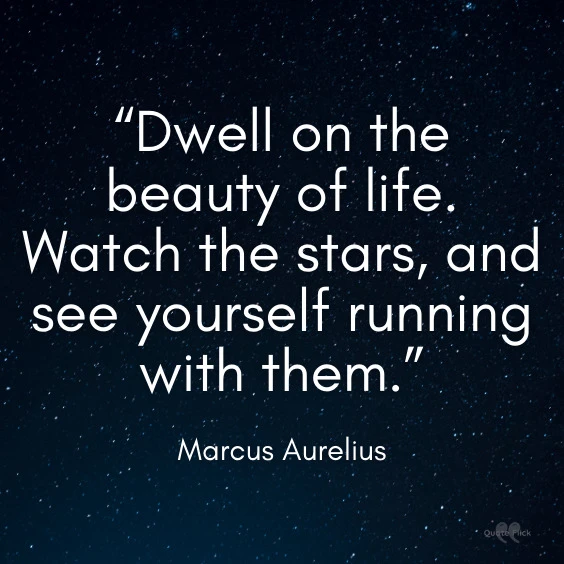 16. "Shoot for the stars, but if you happen to miss, shoot for the moon instead." – Neil Armstrong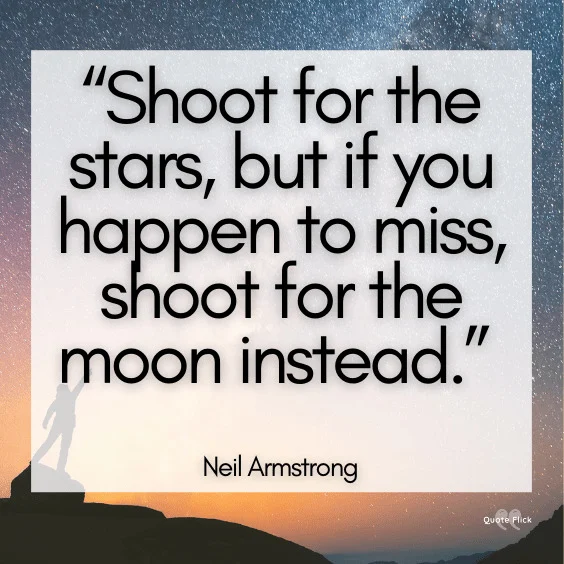 17. "Let's dance beneath the stars and forget the world." – Unknown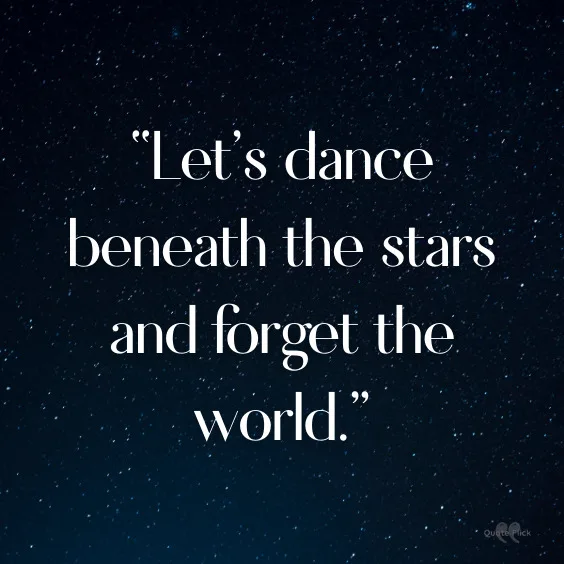 18. "Not just beautiful, though – the stars are like the trees in the forest, alive and breathing. And they're watching me." – Haruki Murakami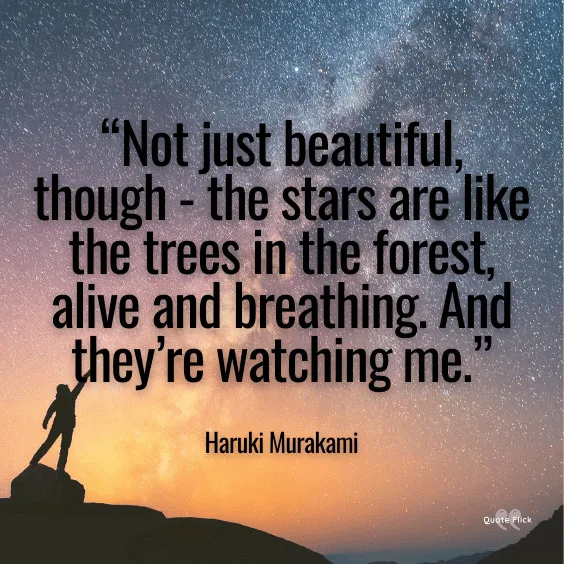 19. "We are all in the gutter, but some of us are looking at the stars." – Oscar Wilde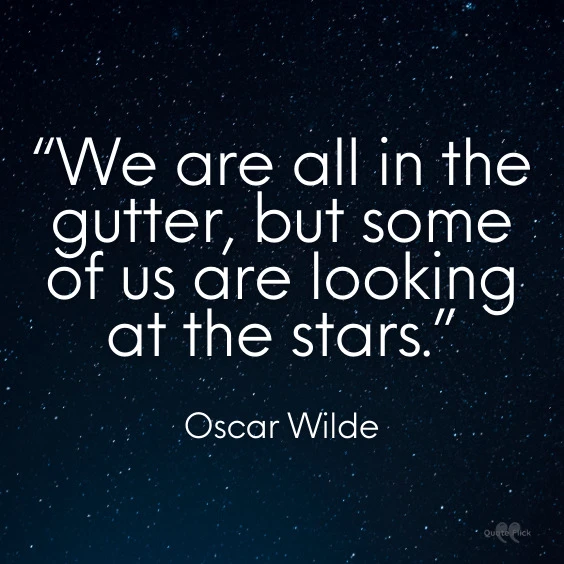 20. "We have calcium in our bones, iron in our veins, carbon in our souls, and nitrogen in our brains. Ninety-three percent stardust, with souls made of flames, we are all just stars that have people names." – Nikita Gill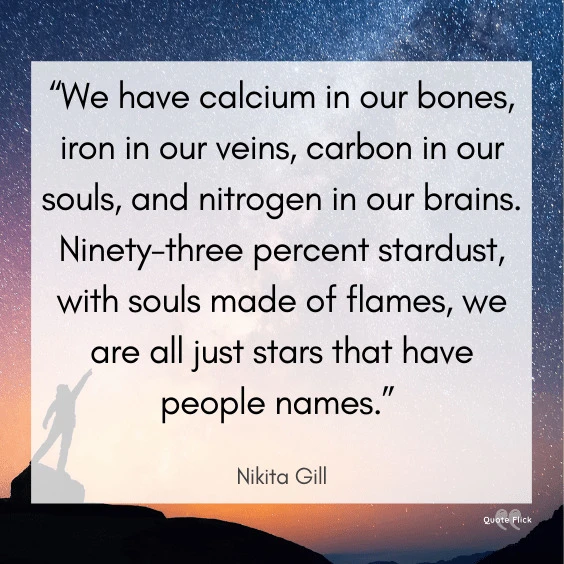 21. "I will love the light for it shows me the way; yet I will love the darkness for it shows me the stars." – Augustine "Og" Mandino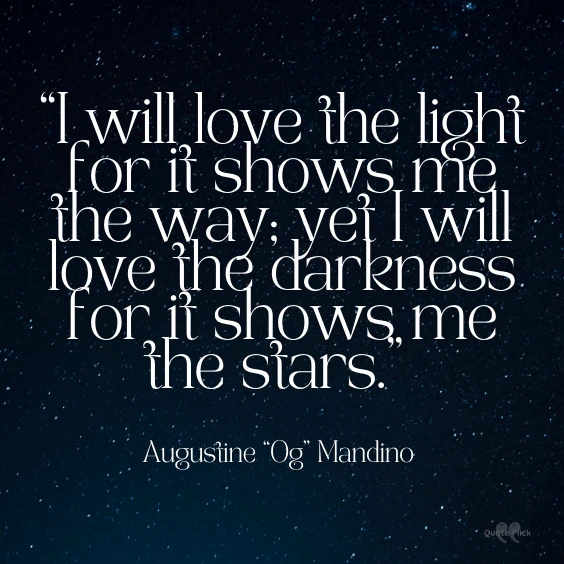 22. "I can feel the dark, take the night apart, but then, the stars come out, and lift my heart." – Unknown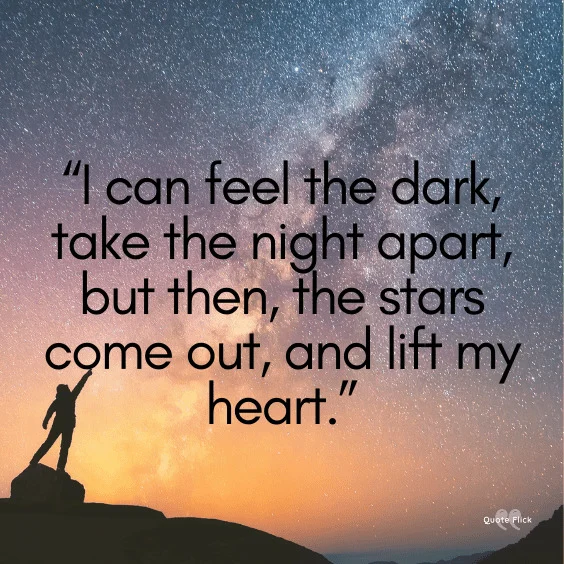 23. "Yours is the light by which my spirit's born: – you are my sun, my moon, and all my stars." – E. E. Cummings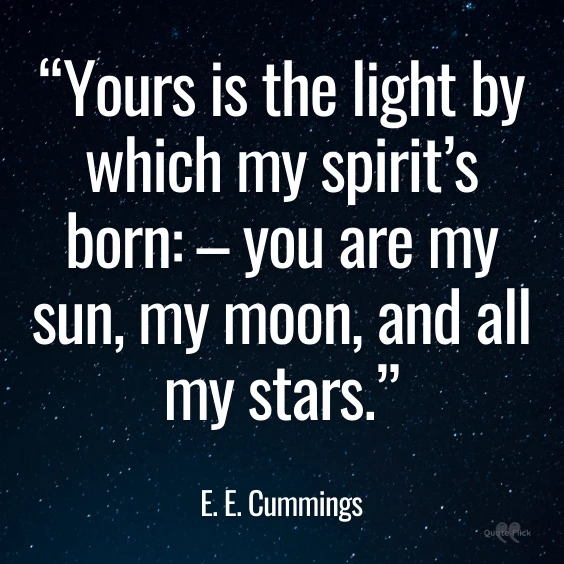 24. "You are damaged and broken and unhinged. But so are shooting stars and comets." – Nikita Gill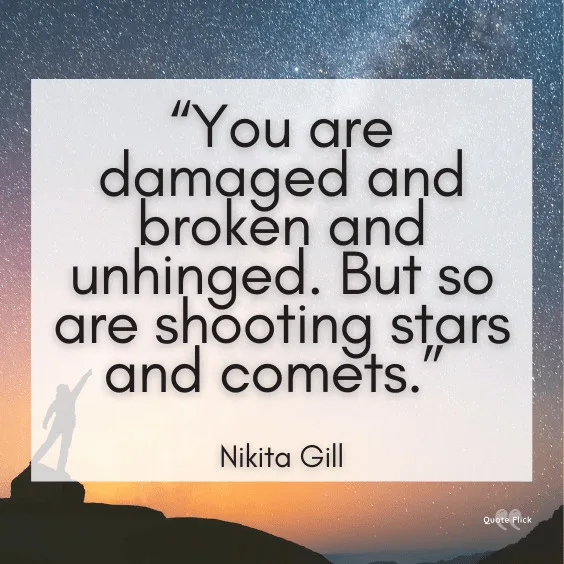 25. "Happiness is always there. You just have to choose to see it. There's no point dwelling in the dark and ignoring the light of the stars." – Carrie Hope Fletcher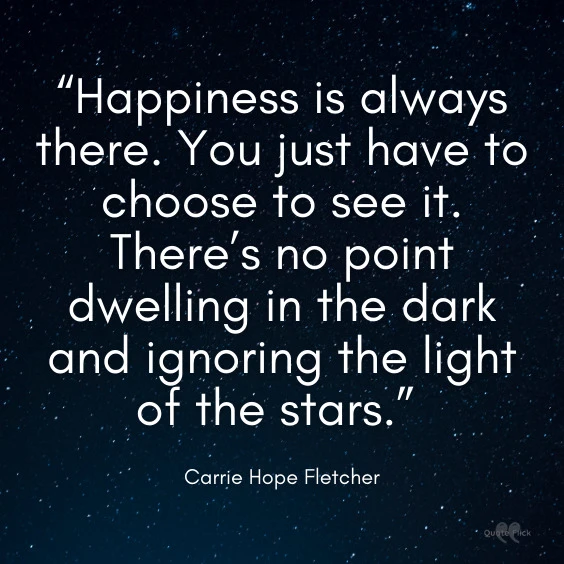 26. "There wouldn't be a sky full of stars if we were all meant to wish on the same one." – Frances Clark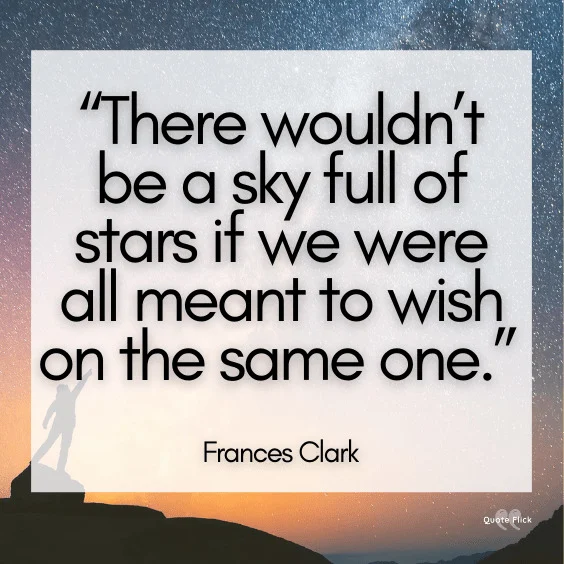 27. "If kisses were stars, I'd give you the sky." – Unknown
28. "When I look at the stars, I think of you." – Unknown
29. "Look at the stars. See their beauty. And in that beauty, see yourself." – Draya Mooney
30. "Each star is a mirror reflecting the truth inside you." – Unknown
31. "The cosmos is within us. We are made of star stuff. We are a way for the universe to know itself." – Carl Sagan
32. "May all the stars hang bright above her dwelling. Silent as though they watched the sleeping earth!" – Samuel Taylor Coleridge
33. "In your life, you will meet shooting stars. You will see them, make your wish and see them disappear." – Nahiar Ozar
34. "There are as many atoms in a single molecule of your DNA as there are stars in the typical galaxy. We are, each of us, a little universe." – Neil deGrasse Tyson
35. "When you wish upon a star, makes no difference who you are. Anything your heart desires will come to you." – Jiminy Cricket
36. "One of the most poetic facts I know about the universe is that essentially every atom in your body was once inside a star that exploded. Moreover, the atoms in your left hand probably came from a different star than did those in your right hand. We are all, literally, star children, and our bodies made of stardust." – Lawrence M. Krauss
37. "The brightest stars are the ones who shine for the benefit of others." – Unknown
38. "For my part I know nothing with any certainty, but the sight of the stars makes me dream." – Vincent Van Gogh
39 "Be glad of life because it gives you the chance to love, to work, to play, and to look up at the stars." – Henry Van Dyke
40. "Shoot for the moon and if you miss you will still be among the stars." – Les Brown
41. "If people sat outside and looked at the stars each night, I'll bet they'd live a lot differently." – Bill Watterson
42. "You never enjoy the world aright, till the sea itself floweth in your veins, till you are clothed with the heavens and crowned with the stars." – Thomas Traherne
43. "Twilight fell: The sky turned to a light, dusky purple littered with tiny silver stars." – J. K. Rowling
44. "The winds that awakened the stars Are blowing through my blood." – William Butler Yeats
45. "When you consider things like the stars, our affairs don't seem to matter very much, do they?" – Virginia Woolf
46. "Looking at these stars suddenly dwarfed my own troubles and all the gravities of terrestrial life." – H. G. Wells
47. "And as I looked at the star, I realized what millions of other people have realized when looking at stars. We're tiny. We don't matter. We're here for a second and then gone the next. We're a sneeze in the life of the universe." – Danny Wallace
48. "Don't let's ask for the moon. We have the stars." – Casey Robinson
49. "I have been a seeker and I still am, but I stopped asking the books and the stars. I started listening to the teaching of my Soul." – Rumi
50. "And when it started to get dark you pointed to the sky, and told me there was a star for everything you loved about me." – Lauren Oliver
51. "We can thank our lucky stars when once in a blue moon we find rare and kindred souls along the pathways of our lives." – Laurel Burch
52. "Seeing the sun, the moon, and the stars, I said to myself, 'Who could be the Master of these beautiful things?' I felt a great desire to see him, to know him, and to pay him homage." – Josephine Bakhita
53. "People and stars are made of the same stuff." – Bill Nye
54. "The stars are the apexes of what wonderful triangles! What distant and different beings in the various mansions of the universe are contemplating the same one at the same moment!" – Henry David Thoreau
55. "Earthbound souls know only the underside of the atmosphere in which they live . . . but go higher – above the dust and water vapor – and the sky turns dark until one can see the stars at noon." – Jacqueline Cochran