Allow this collection of the best silence quotes to show you that sometimes, saying nothing can be the best solution when dealing with a challenge. The beautiful quotations about being silent really do give you a new perspective when you have so much you want to say, you're longing to be right, and get your point across.
Get cosy and quiet, find some time to let the words sink in, and we know you will love them as much as we loved collecting them. Please consider sharing your favorite image on Pinterest!
1. "Silence is the sleep that nourishes wisdom." – Francis Bacon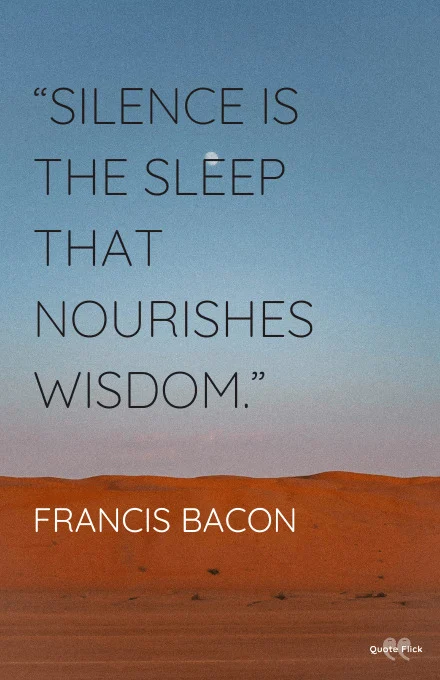 2. "Open your mouth only if what you are going to say is more beautiful than the silence." – Unknown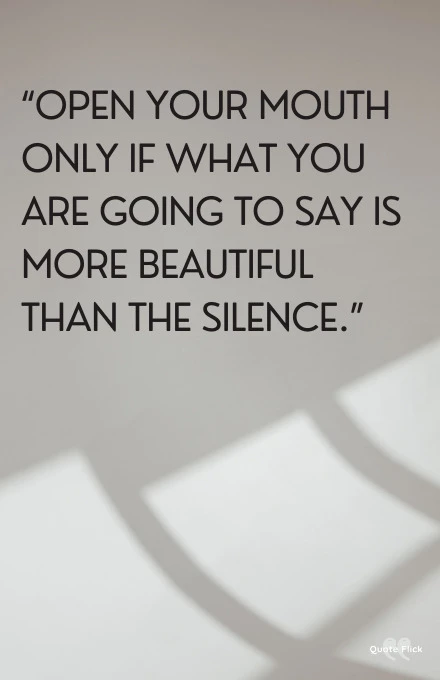 3. "Silence is a gift. Learn to value its essence." – Unknown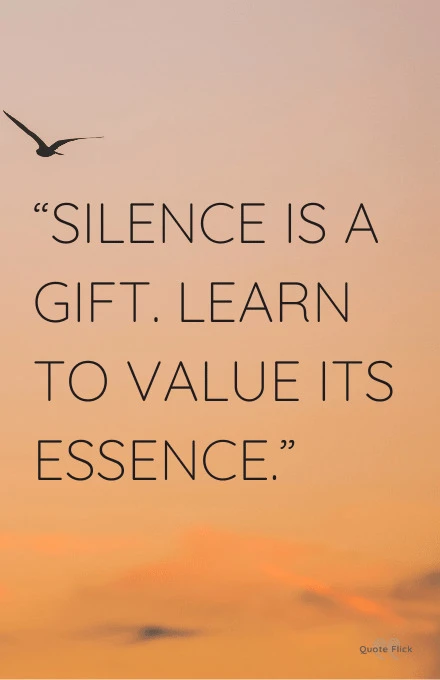 4. "Noise creates illusions. Silence brings truth." – Maxime Lagacé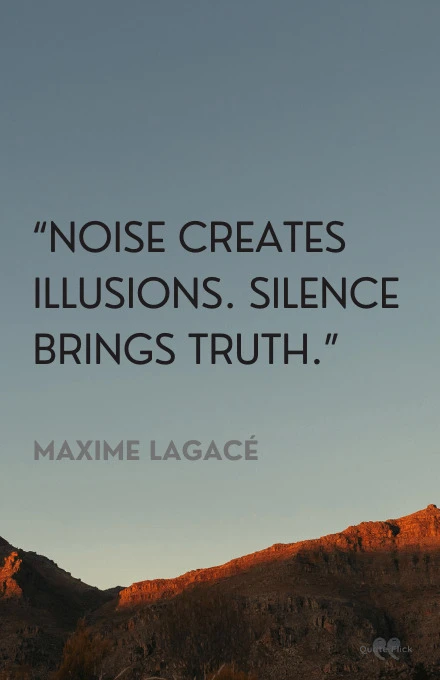 5. "Listen to silence. It has so much to say." – Rumi
6. "When you are angry, be silent." – Unknown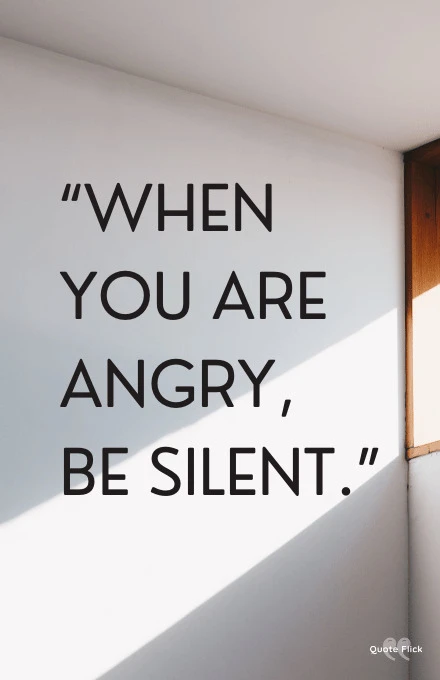 7. "The quieter you become the more you are able to hear." – Rumi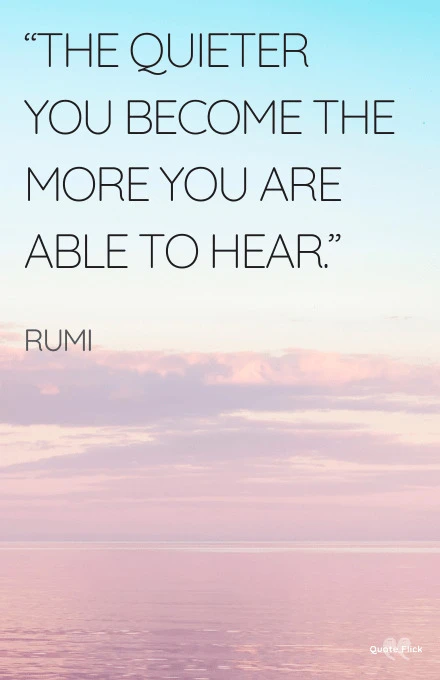 8. "When silence is comfortable between two people, you know you have found love." – Unknown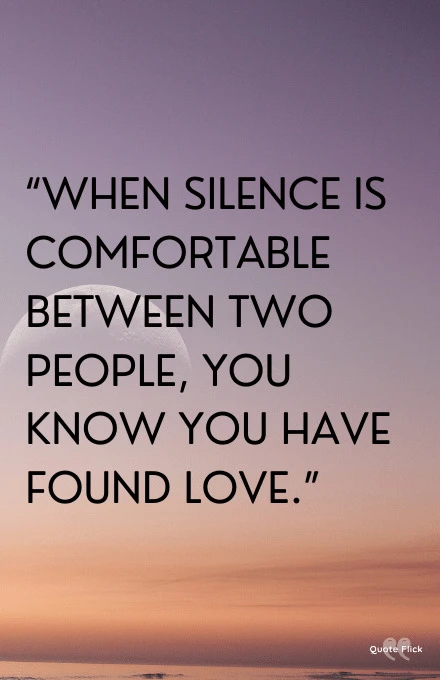 9. "I often regret that I have spoken; never that I have been silent." – Publilius Syrus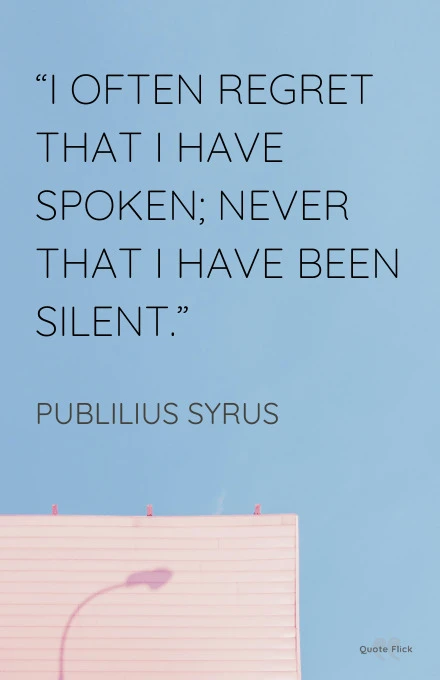 10. "All men's miseries derive from not being able to sit in a quiet room alone." – Blaise Pascal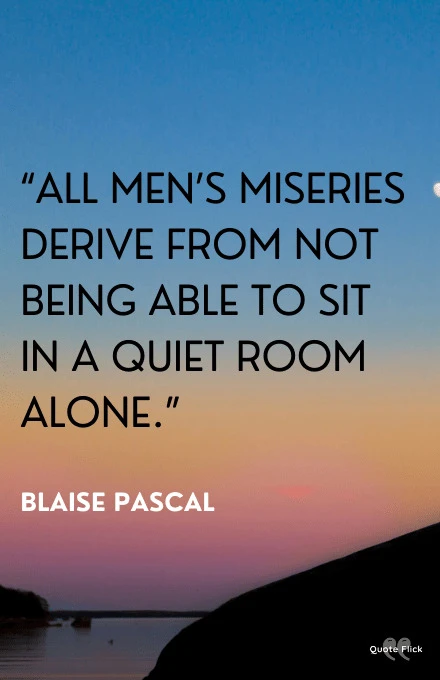 11. "The closer you are to the truth, the more silent you become inside." – Naval Ravikant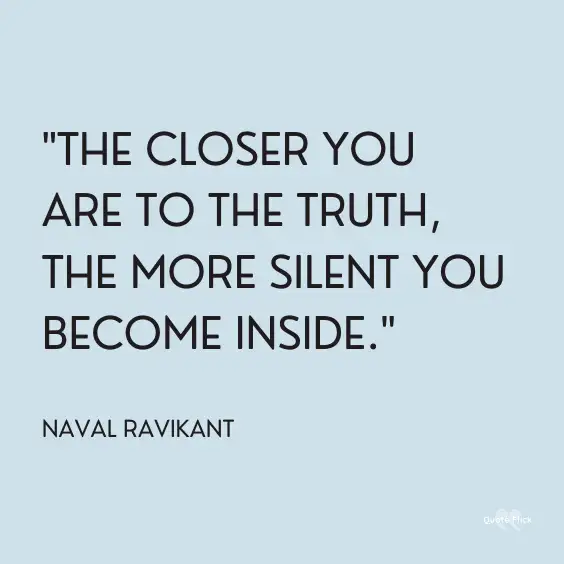 12. "The monotony and solitude of a quiet life stimulates the creative mind." – Albert Einstein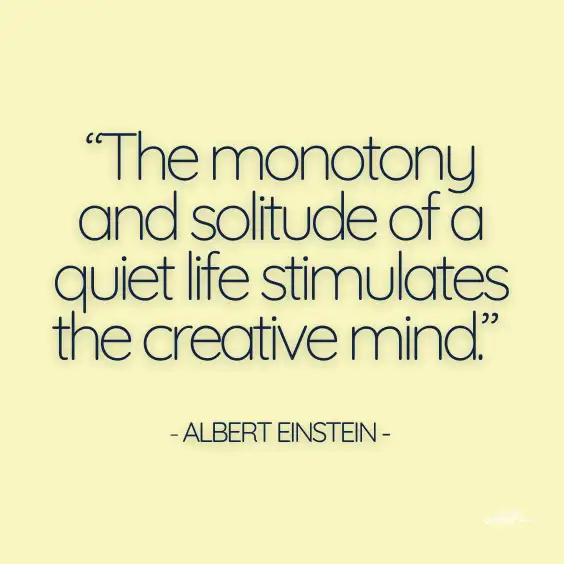 13. "My silence is just another word for my pain." – Unknown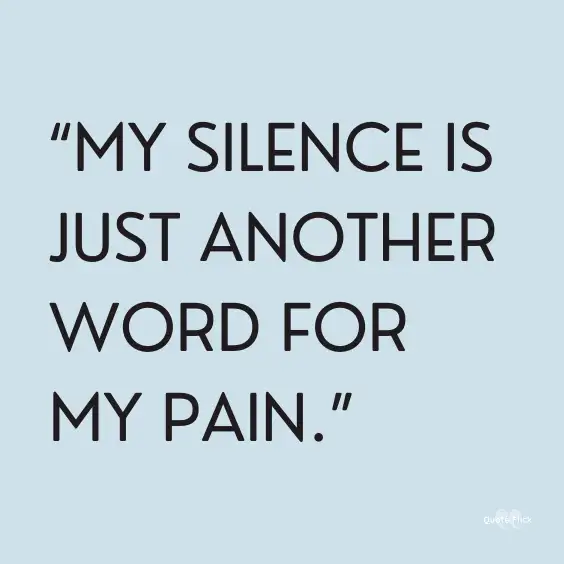 14. "An inability to stay quiet is one of the conspicuous failings of mankind." – Walter Bagehot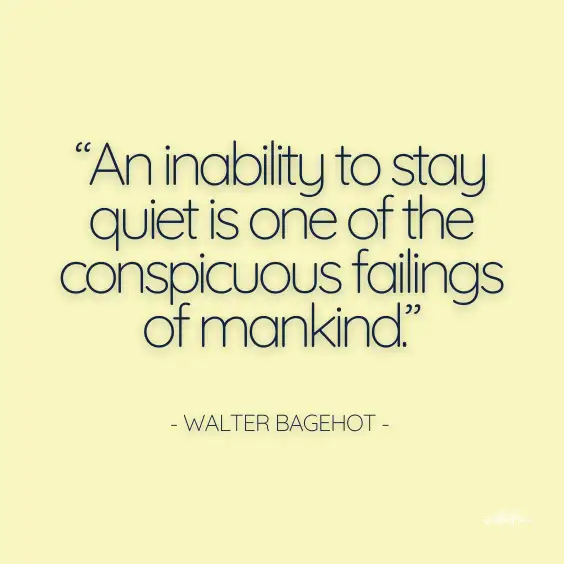 15. "Silence is one of the great arts of conversation." – Marcus Tullius Cicero
16. "Wise men, when in doubt whether to speak or to keep quiet, give themselves the benefit of the doubt, and remain silent." – Napoleon Hill
17. "Quietness is the beginning of virtue. To be silent is to be beautiful. Stars do not make a noise." – James Stephens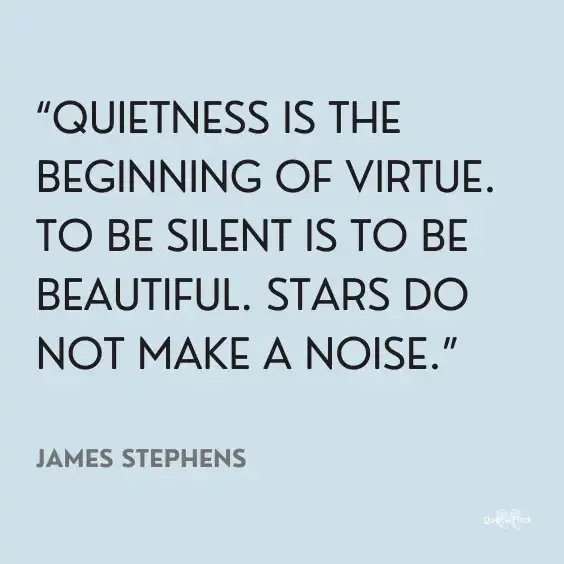 18. "The more you understand silence, that's where the balance comes." – Rick Rubin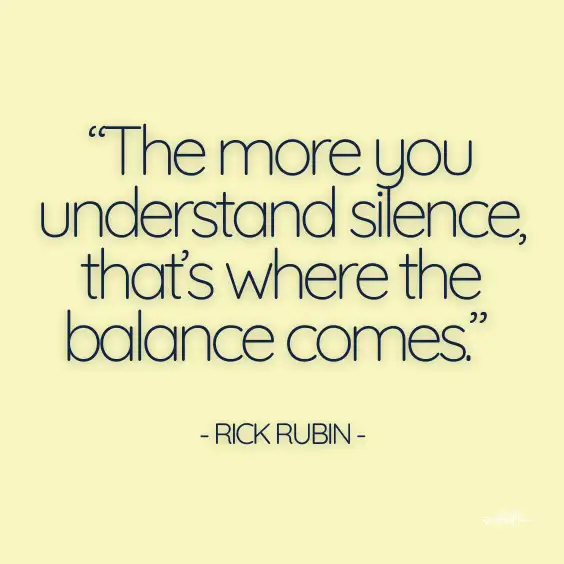 19. "Silence hurts more than truth." – Unknown
20. "As far as I'm concerned, I prefer silent vice to ostentatious virtue." – Albert Einstein
21. "Silence is sometimes the best answer." – Dalai Lama
22. "Work hard in silence, let your success make the noise." – Frank Ocean
23. "Speech is silver, silence is golden." – Thomas Carlyle
24. "Sometimes it is just better to remain silent and smile." – Unknown
25. "Life's deepest feelings are often expressed in silence." – Unknown
26. "Inner silence is the mother of all talents." – Sri Sri Ravi Shankar
27. "The things that we understand, create silence. The things that we do not, create emotion." – Kapil Gupta
28. "The music is not in the notes, but in the silence between." – Wolfgang Amadeus Mozart
29. "Silence is of different kinds, and breathes different meanings." – Charlotte Brontë
30. "If I could I would always work in silence and obscurity, and let my efforts be known by their results." – Emily Bronte
31. "There is something terribly wrong with a culture inebriated by noise and gregariousness." George Steiner
32. "Silence is sometimes the best answer." – Dalai Lama
33. "A fool is known by his speech; and a wise man by silence." – Pythagoras
34. "The most significant conversations of our lives occur in silence." – Simon Van Booy
35. "In quietness, the soul expands." – Rockwell Kent
36. "Silence is golden when you can't think of a good answer." – Muhammad Ali
37. "When you have nothing to say, say nothing."- Charles Caleb Colton
38. "Time and silence are the most luxurious things today." – Tom Ford
39. "Once you've matured you realize silence is more powerful than proving a point." – Unknown
40. "All I insist on, and nothing else, is that you should show the whole world that you are not afraid. Be silent, if you choose; but when it is necessary, speak – and speak in such a way that people will remember it." – Wolfgang Amadeus Mozart
41. "Silence is a source of great strength."- Lao Tzu
42. "A heart worth loving is one you understand, even in silence." – Shannon L
43. "Keep silence for the most part, and speak only when you must, and then briefly."- Epictetus
44. "The human heart has hidden treasures, in secret kept, in silence sealed; the thoughts, the hopes, the dreams, the pleasures, whose charms were broken if revealed." – Charlotte Bronte
45. "I discovered that I felt at home and alive in the silence, which compelled me to enter my interior world and around there." – Karen Armstrong
46. "Saying nothing sometimes says the most." – Emily Dickinson
47. "In silence there is eloquence. Stop weaving and see how the pattern improves." – Rumi
48. "Sometimes it's better to let the silence do the talking." – Unknown
49. "If there were a little more silence, if we all kept quiet…maybe we could understand something." – Federico Fellini
50. "The right word may be effective, but no word was ever as effective as a rightly timed pause." – Mark Twain
Holly Jaskolka is a certified Emotional Freedom Technique (EFT) practitioner, yoga instructor, and an impassioned advocate for holistic well-being. Fueled by her love for animals and wanderlust, Holly leads a plant-based lifestyle that she complements with immersive travel experiences. When she's not jet-setting to uncover the world's hidden gems, she's empowering individuals to heal emotionally, particularly those grappling with the aftermath of breakups. Connect with Holly on LinkedIn.