When the sun is shining, everything has a magnificent beauty and it has the power to lift us into a bright mood as these 30 sunshine quotes show. On a sunny day, we can be outdoors more, we can bathe in our gardens or local parks; the sun really does give us life!
Enjoy these quotations about the sunshine, and if you love a particular image, please support us by sharing it to Pinterest!
1. "Kindness is the sunshine in which virtue grows." – Robert Green Ingersoll
2. "You see but your shadow when you turn your back to the sun." – Kahlil Gibran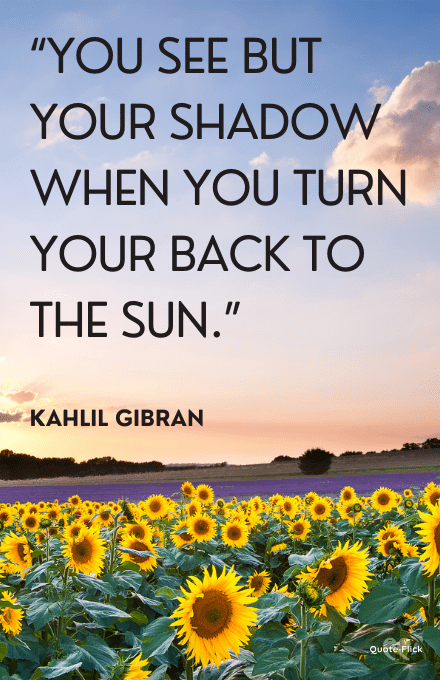 3. "Live in the sunshine, swim the sea, drink the wild air." – Ralph Waldo Emerson
4. "If I do but one thing today may I be human sunshine for someone." – Unknown
5. "I'm 100 percent sunshine." – Lil Yachty
6. "A flower cannot blossom without sunshine, and man cannot live without love." – Max Muller
7. "It's the artist's business to create sunshine when the sun falls." – Romain Rolland
8. "It is such a splendid sunny day and I have to go." – Sophie Scholl
9. "Even when it's raining, the sunshine is still there." – Clare Josa
10. "Oh, Sunlight! The most precious gold to be found on Earth." ― Roman Payne
Have you read our Summer Quotes and Beach Quotes?
11. "When the sun is shining I can do anything; no mountain is too high, no trouble too difficult to overcome." – Wilma Rudolph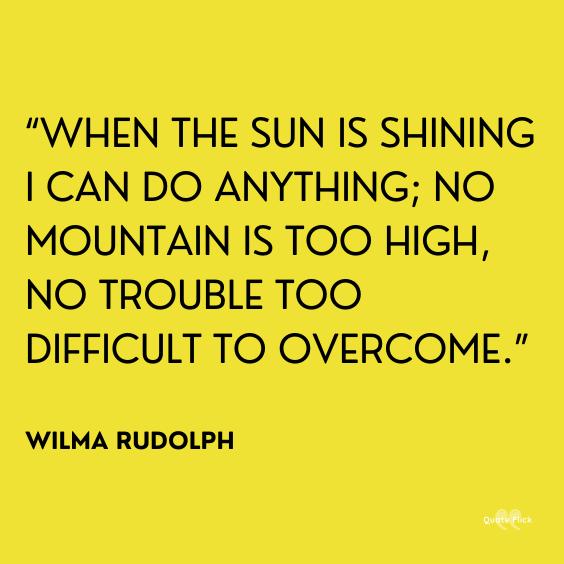 12. "Let us dance in the sun, wearing wildflowers in our hair…" ― Susan polis Schutz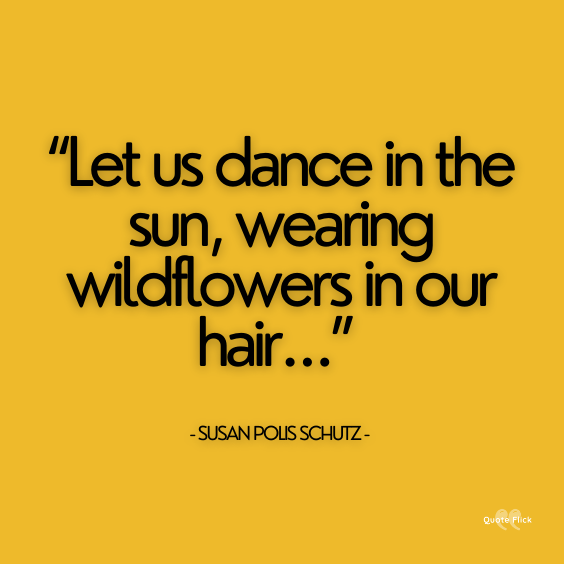 13. "Just living is not enough… One must have sunshine, freedom, and a little flower." – Hans Christian Andersen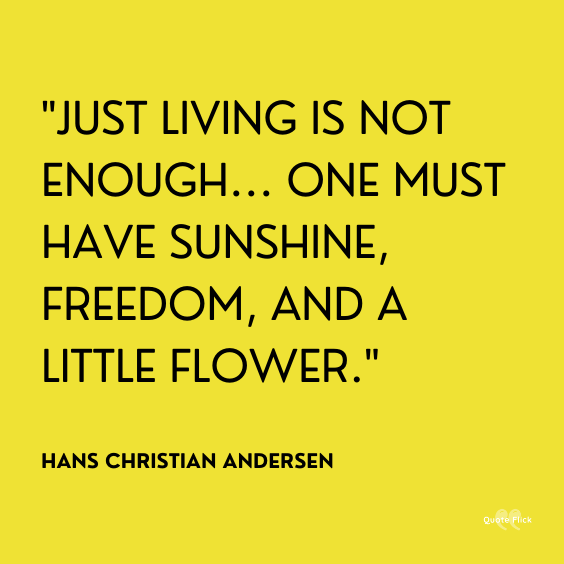 14. "Anyone who says sunshine brings happiness has never danced in the rain." – Unknown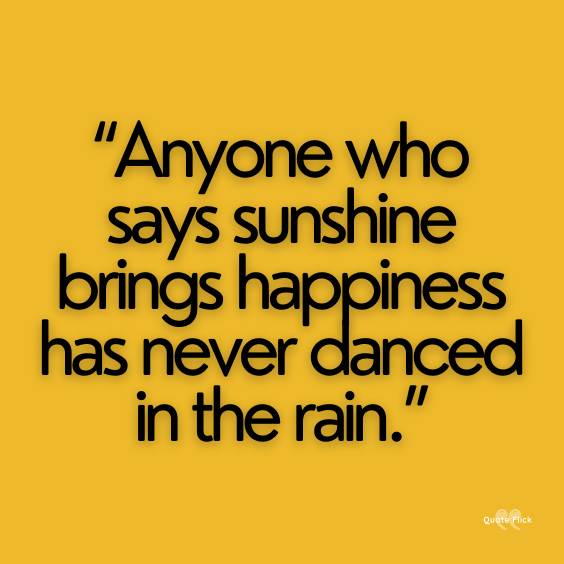 15. "May sunshine surround you each new day. And may smiles and love never be far away." – Catherine Pulsifer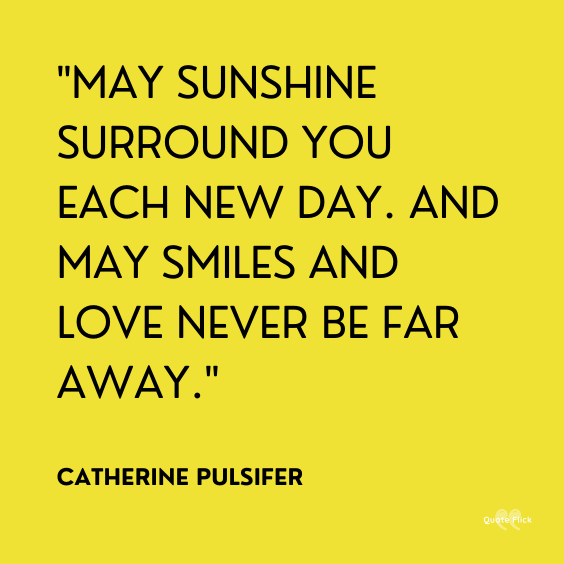 16. "Love is like sunshine; it nourishes our soul to bloom flowers of happiness." – Debasish Mridha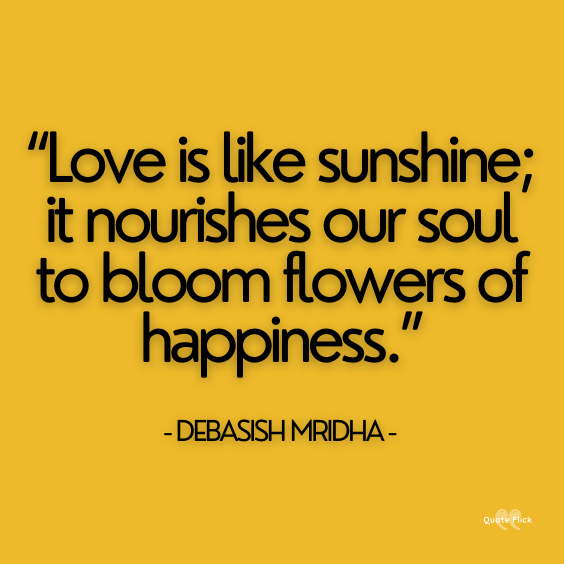 17. "Just one ray of sunshine is enough to dispel millions of shadows." – Francis of Assisi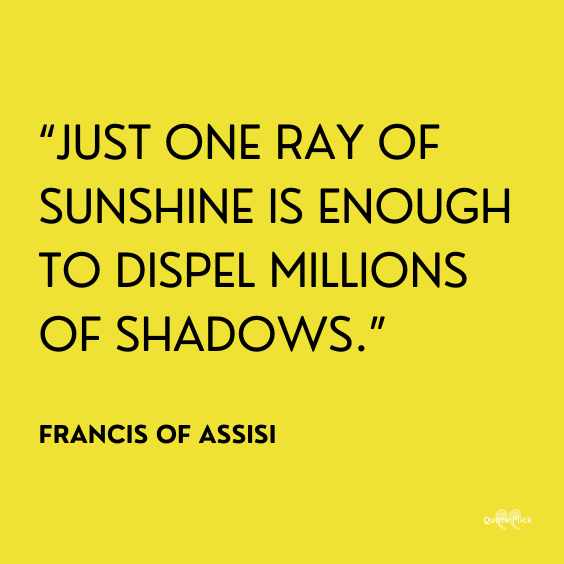 18. "After the rain, the sun will reappear. There is life. After the pain, the storm will still be there." – Walt Disney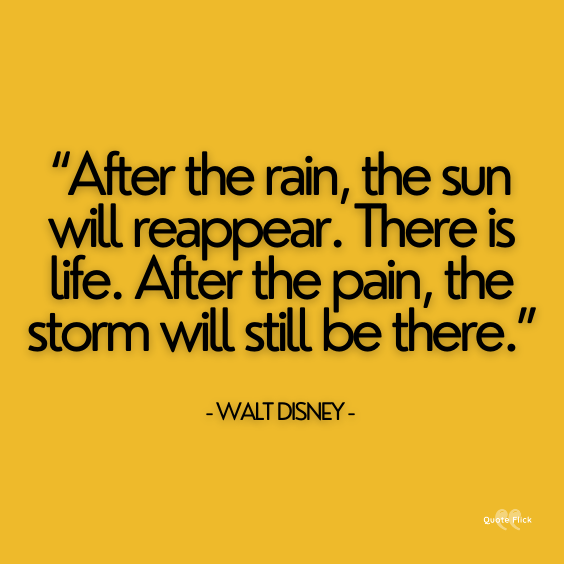 19. "If you dance like raindrops, there will always be sunshine." – Curtis Tyrone Jones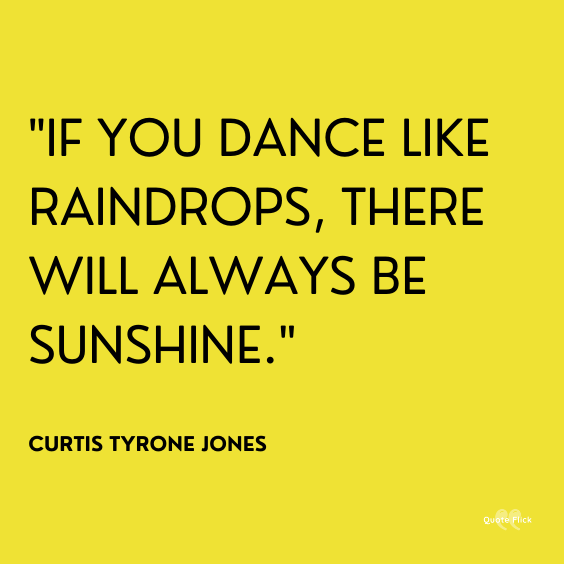 20. "And I am in love with light. Lock me in the sunshine." – Nikki Gemmell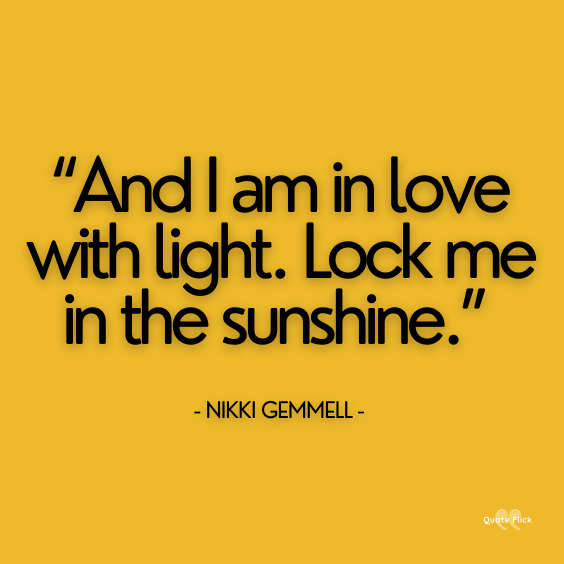 21. "To love and be loved is to feel the sun from both sides." – David Viscott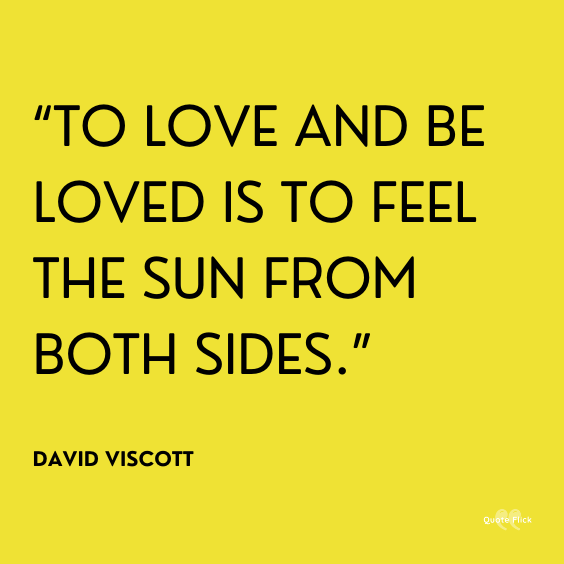 22. "Wherever you go, no matter what the weather, always bring your own sunshine." – Anthony J. D'Angleo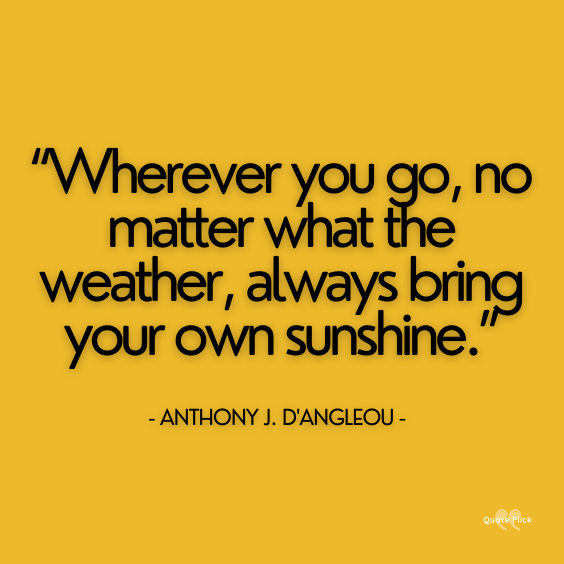 23. "Create your own sunshine." – Unknown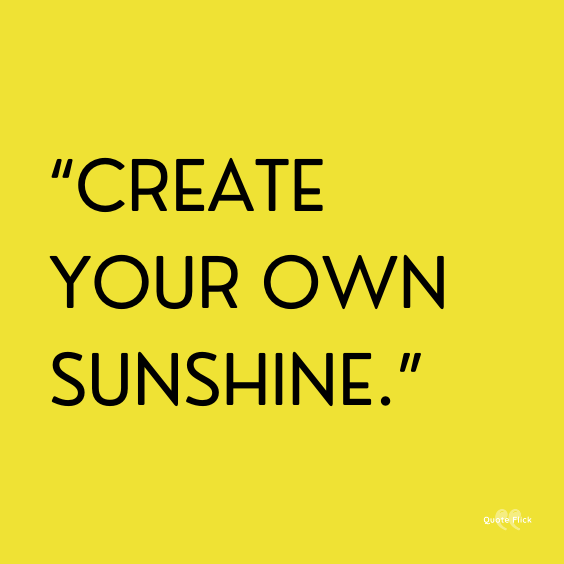 24. "Staring up at the sky on a bright, sunny day makes me dream and gives me ideas." – Marc Jacobs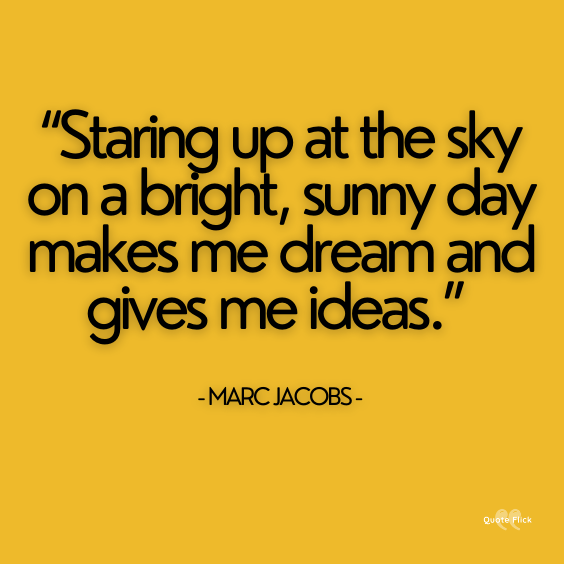 25. "I don't complain when it's sunny." – Tim Howard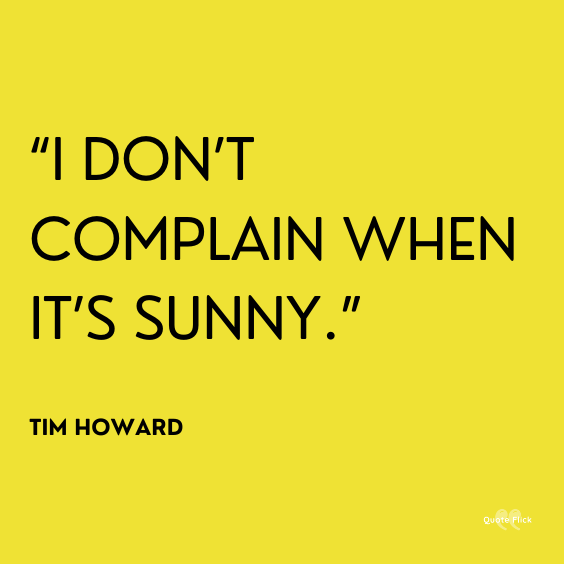 26. "As long as I have beaches, some good friends around me, it's 75 degrees and sunny, I'm good." – Rob Gronkowski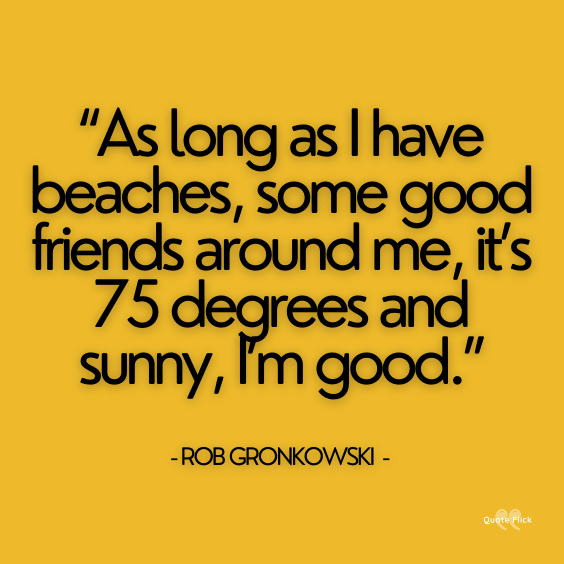 27. "Sunrays must be the sun's way of dancing alone." – Prem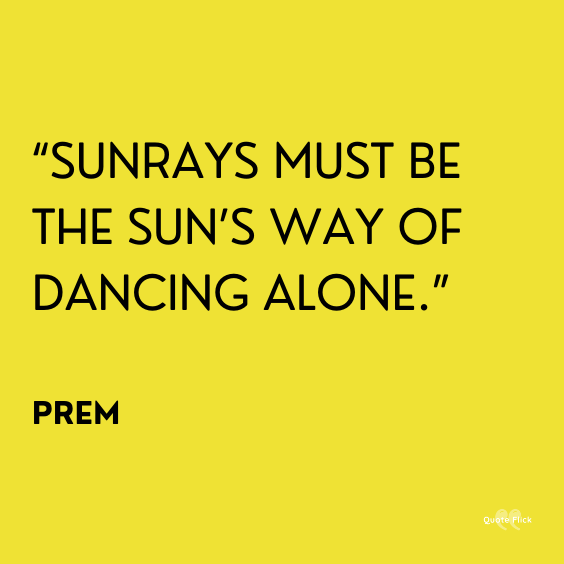 28. "When you can't find the sunshine, be the sunshine." – Unknown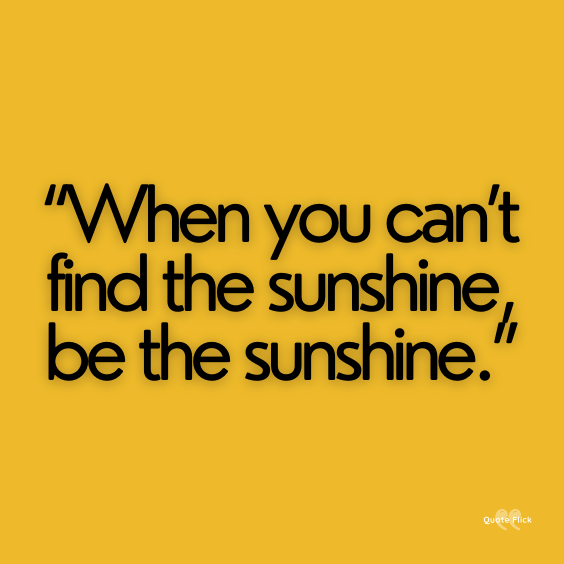 29. "If your life is constantly full of sunshine where each day is transformed into beauty and each worldly gift is yours to use, then you are one of a few." – Byron Pulsifer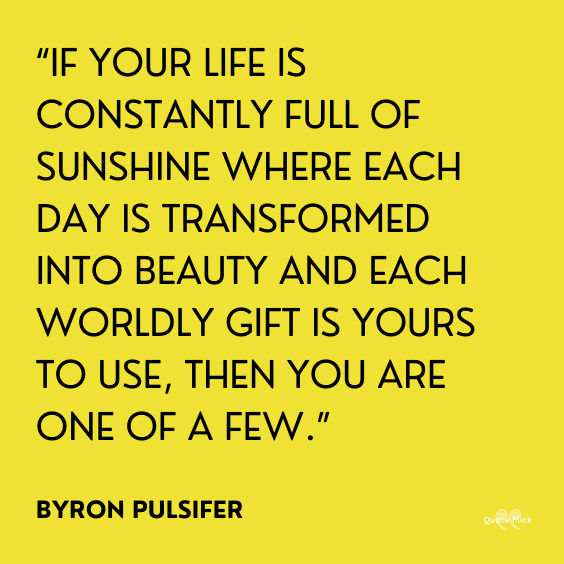 30. "The sun shines not on us but in us." – John Muir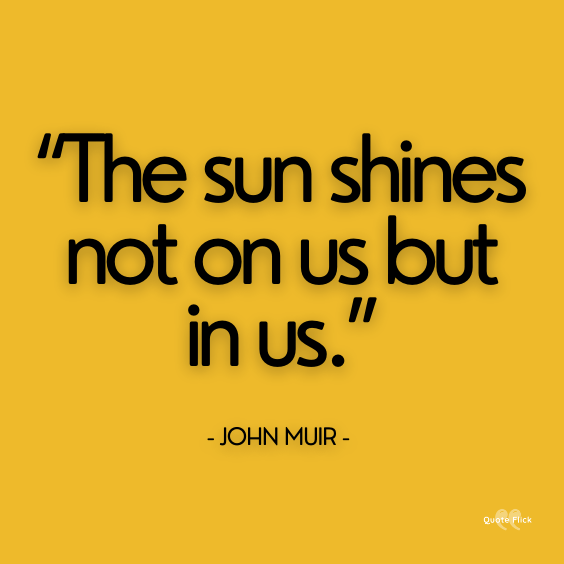 If all of these sunshine quotes are getting you in the mood to holiday in the sun, check out our collection of Vacation Quotes