Feeling supported as well as being supportive to your loved ones is a fundamental need in our human existence. These 50 uplifting support quotes will guide the way. Sometimes you're trying to achieve goals or overcome challenges. A listening ear and supportive energy really helps.
Allow these quotes about support to help you to reflect on this and make changes where you might need to.
Browse this selection of being supportive quotes and choose your favorite. We trust that these sayings and phrases will provide you with encouragement and inspiration.
If you love our work, please consider sharing your favorite image on Pinterest or your social media channels. This helps us (and supports us!) greatly! Enjoy!
Support Quotes
1. "Trust who and what you are, and the universe will support you in miraculous ways." – Alan Cohen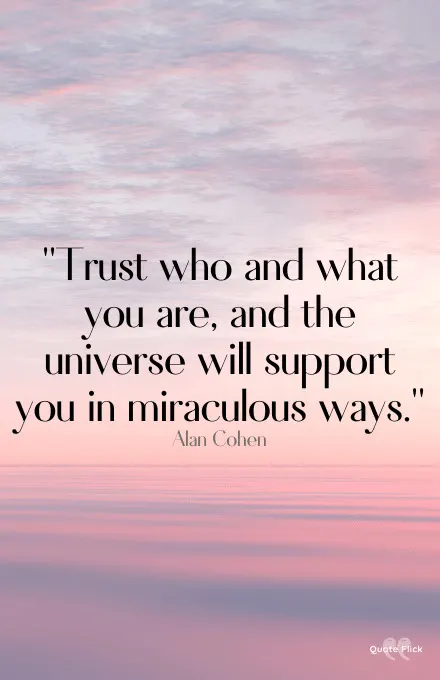 2. "If you don't have the gift of a loving, supportive family, be that gift for someone else. It doesn't have to be a relative, just someone you know who is alone or hurting over the holiday." – Joel Osteen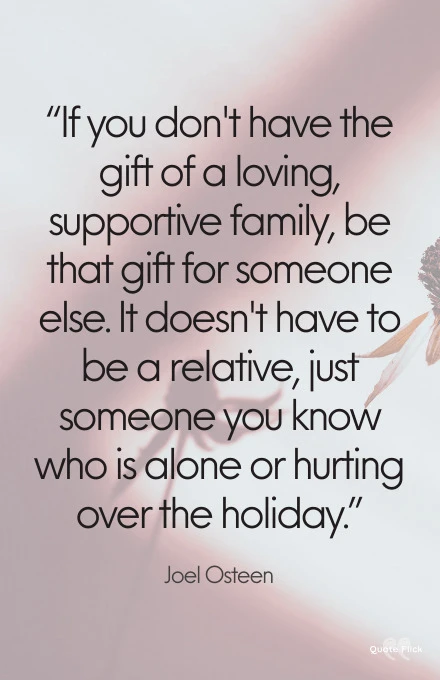 3. "Any astronaut can tell you you've got to do everything you can to learn about your life support system and then do everything you can to take care of it." – Sylvia Earle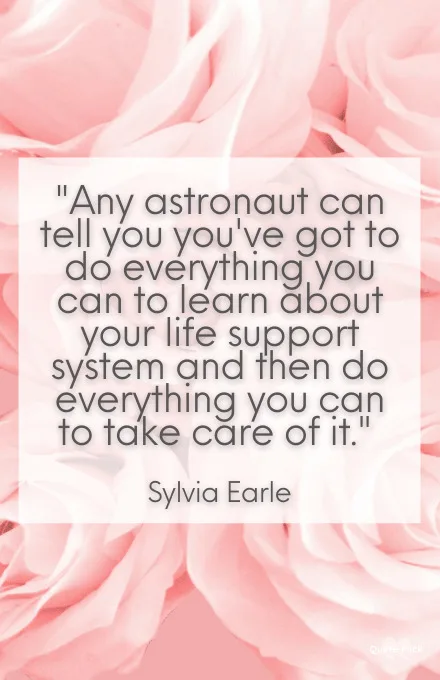 4. "If the people around you aren't supportive, surround yourself with new people." – Unknown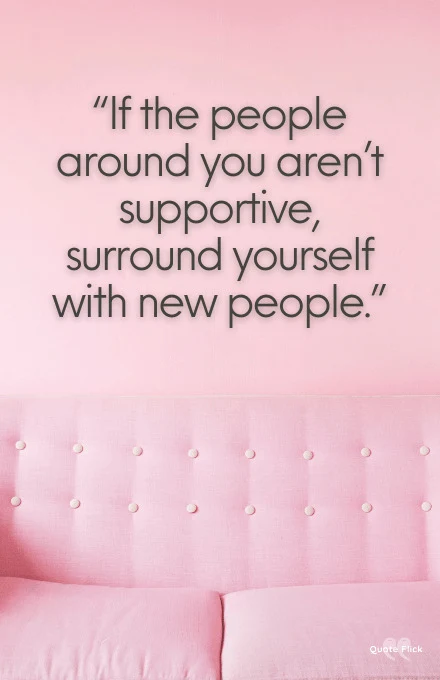 5. "Life wants to support you. But first, you need to be open to life." – Eckhart Tolle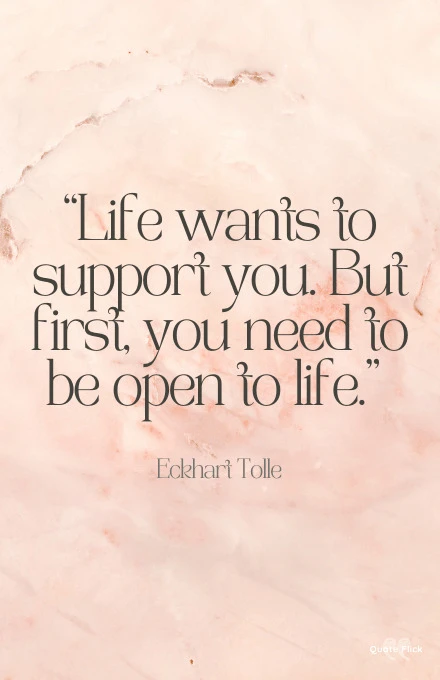 Next: Positive Quotes
6. "The most precious give you can always give to someone, is kindness, support, and encouragement." – Unknown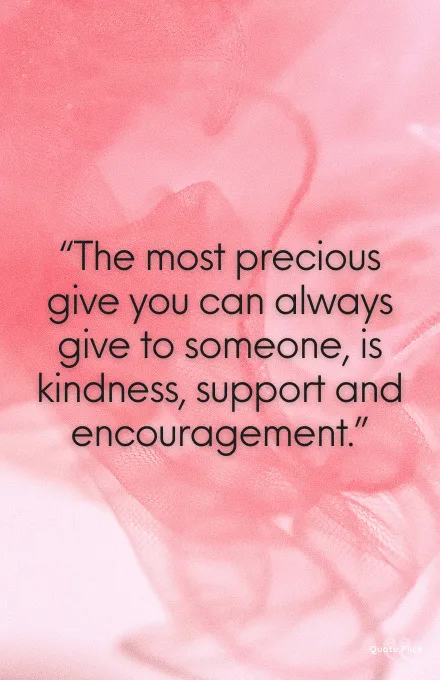 7. "Families are the compass that guides us. They are the inspiration to reach great heights, and our comfort when we occasionally falter." ― Brad Henry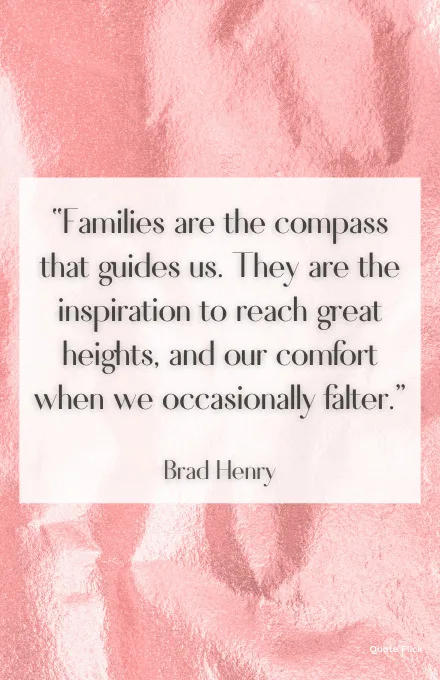 8. "Family… a group experience of love and support." – Marianne Williamson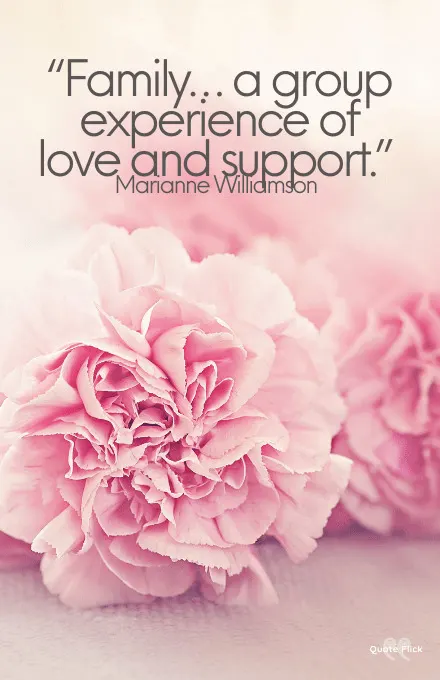 9. "Supporting another's dreams, won't ever dampen your own." – Unknown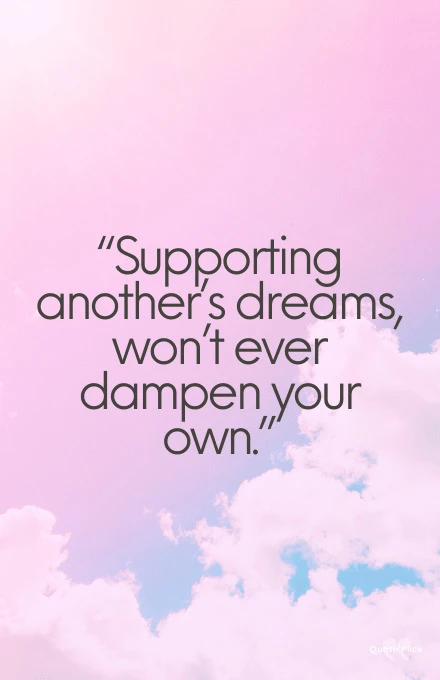 10. "Women showing support to other women results in magical things." – Unknown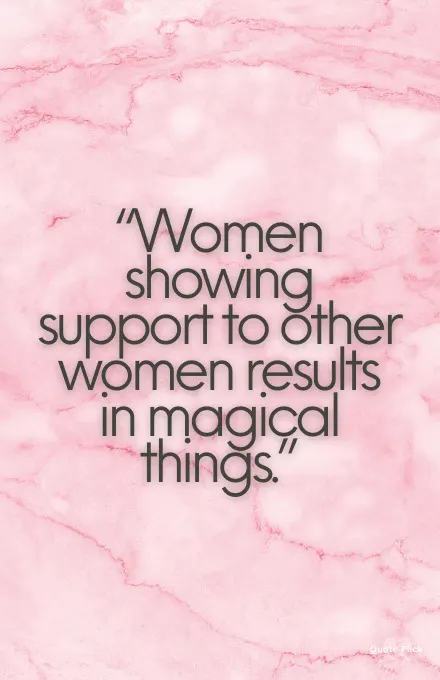 You might also like Words Of Encouragement Quotes and Quotes About Helping Others
11. "You're never alone, you will always and forever have my support." – Unknown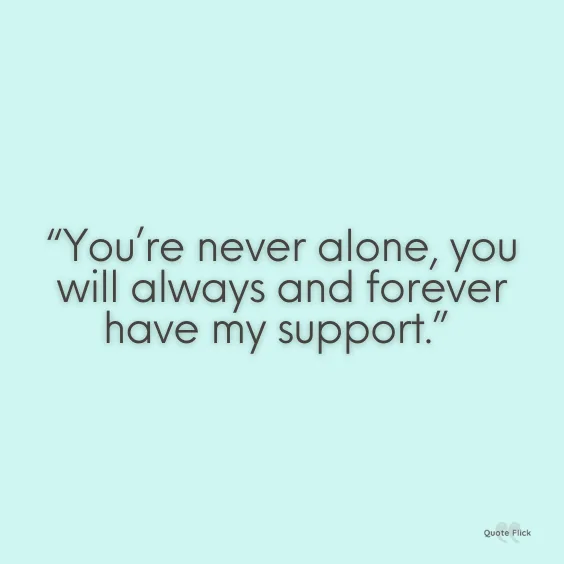 12. "Share your aspirations only with those who will support you, not those who will respond with doubt or lack of interest." – Unknown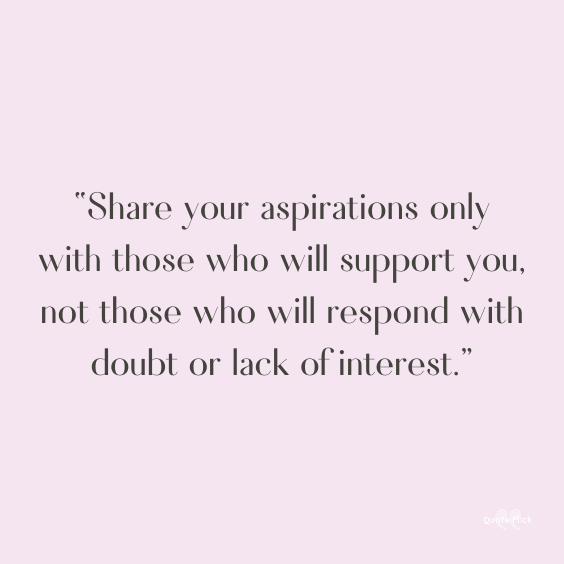 13. "Encourage, lift and strengthen one another. For the positive energy spread to one will be felt by us all. For we are connected, one and all." – Deborah Day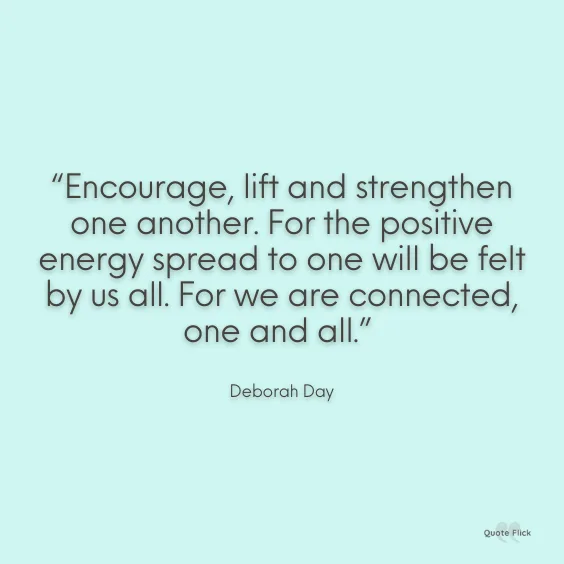 14. "Anything is possible when you have the right people there to support you." – Unknown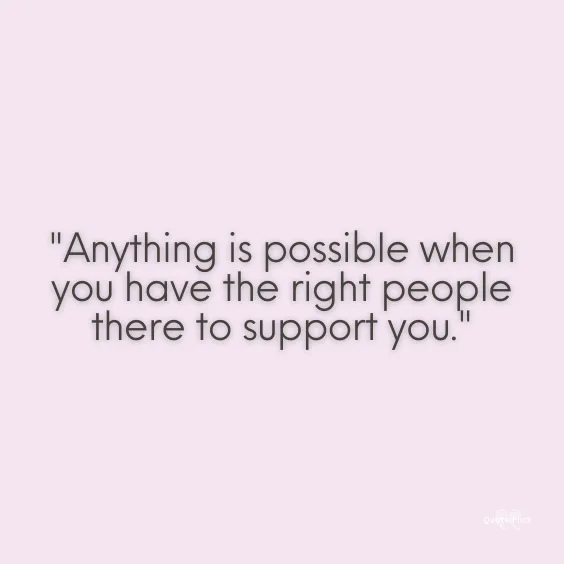 15. "Being self-supporting is important to me." – Chaz Bono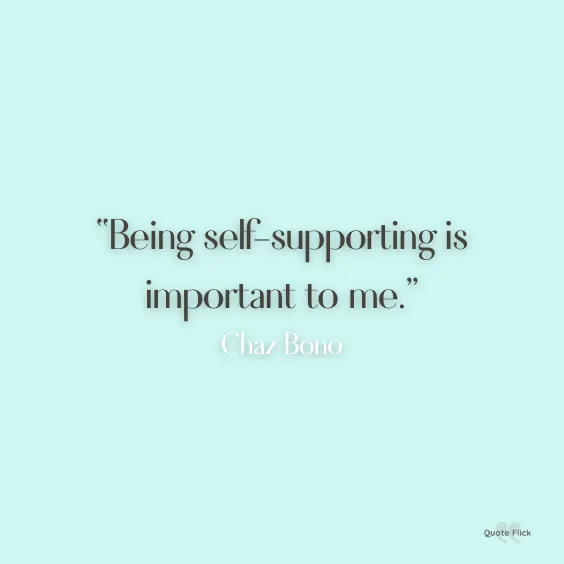 Next: You Are Amazing Quotes
16. "I am here. Loving you, supporting you and believing in you." – Unknown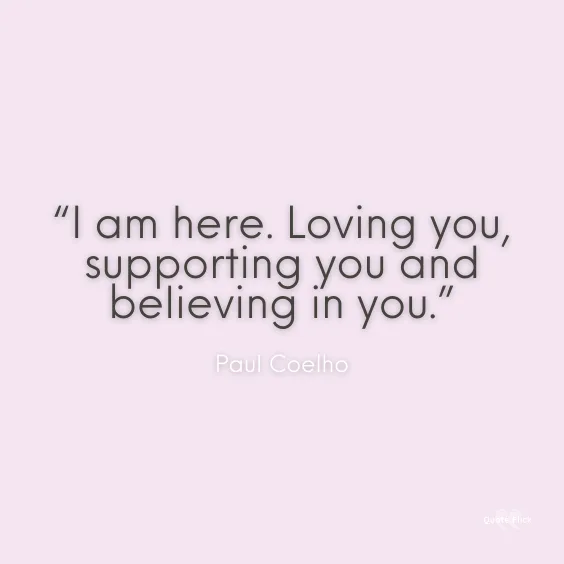 17. "Be different. Be an encourager, be a supporter, the world has enough critical people." – Unknown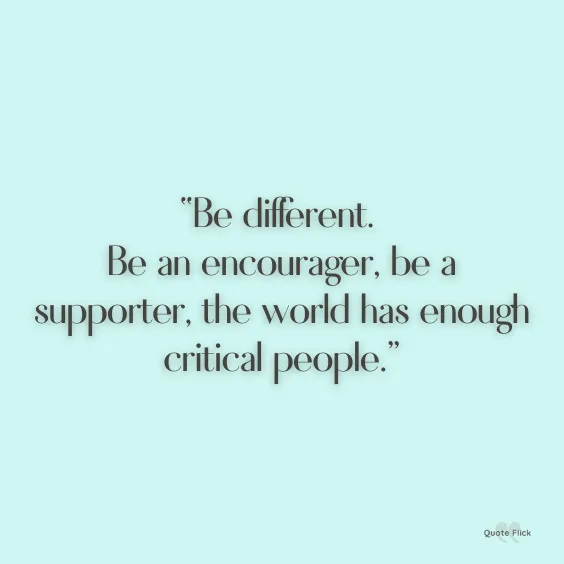 18. "Surround yourself with only people who are going to lift you higher." – Oprah Winfrey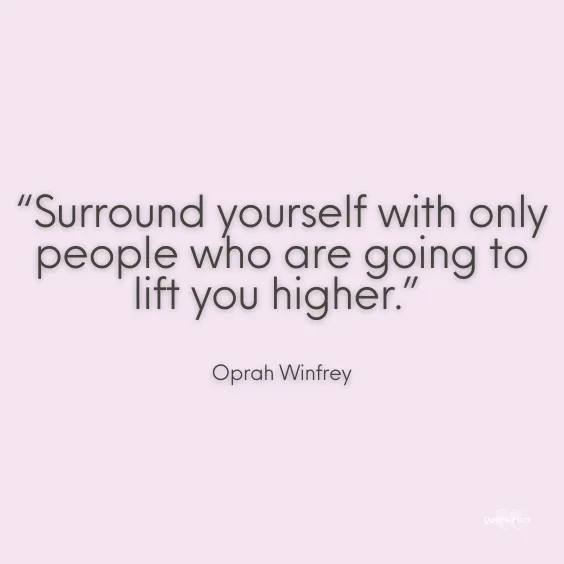 19. "Support yourself and heaven will help you." – Sengalese Proverb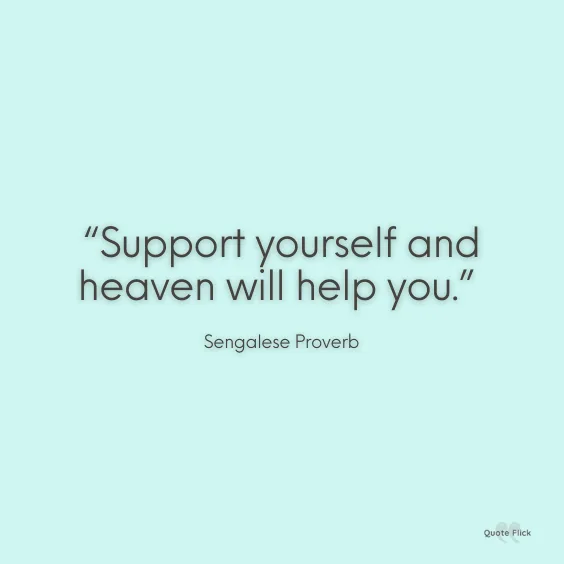 20. "When you buy from a small business, you are supporting a dream." – Unknown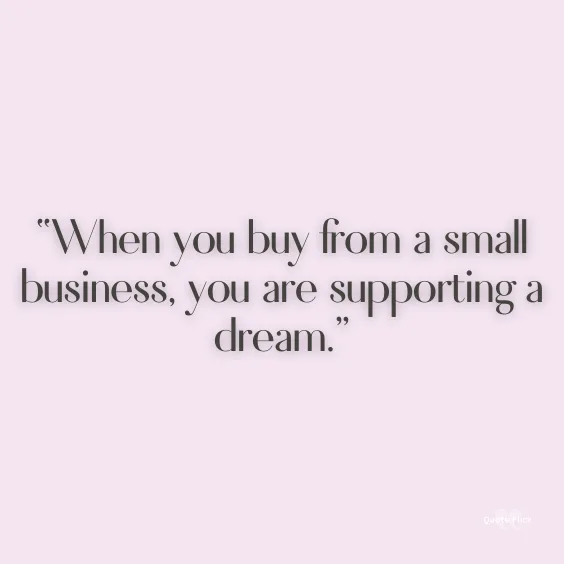 Next: Quotes About Smiling
21. "Accept me at my strongest, support me at my weakest." – Unknown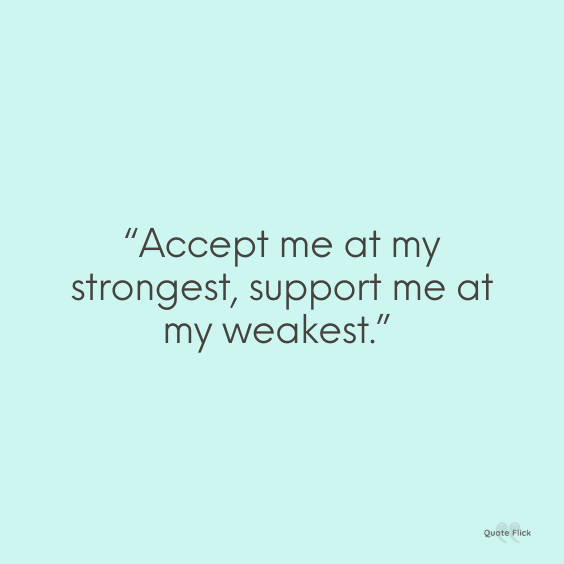 22. "Either you're with me, supporting me, or you're getting out of my way." – Unknown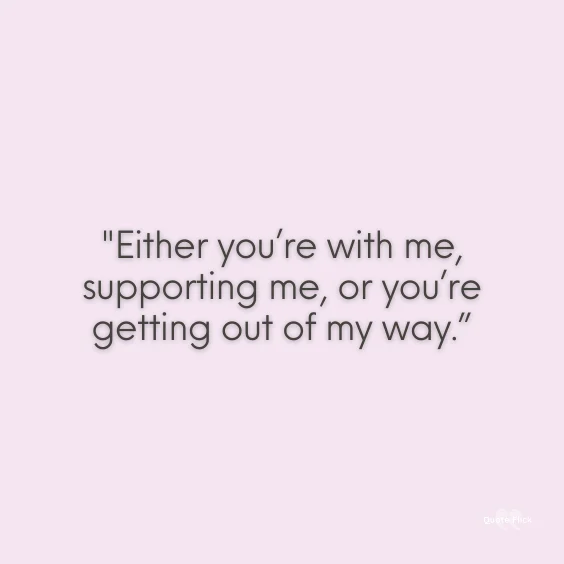 23. "Happiness is being around people who may not be your family, but who love and support you anyway." – Unknown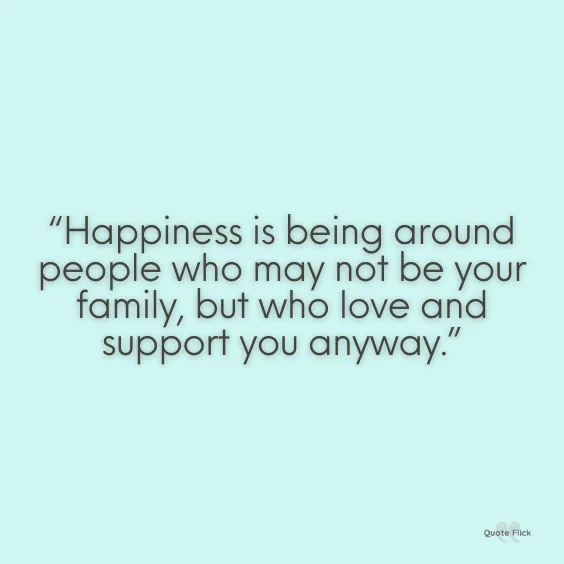 24. "Be kind, be supportive, be generous. It really does make a difference." – Unknown
25. "In a relationship, each person should support the other; they should lift each other up" – Taylor Swift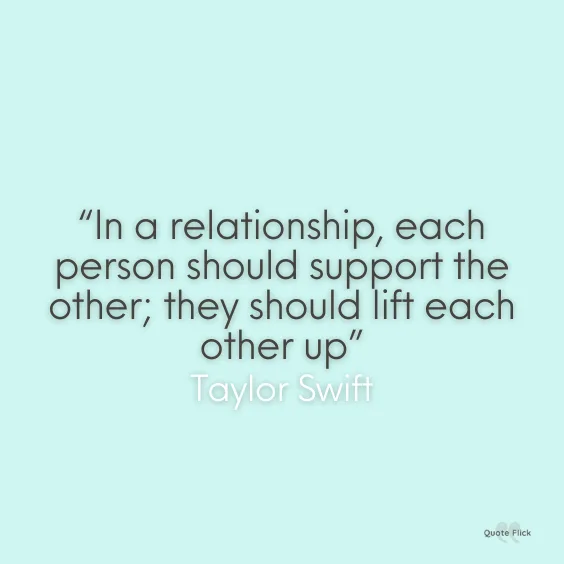 Next: Happiness Quotes
26. "If you find no one to support you on the spiritual path, walk alone. There is no companionship with the immature." – Guatama Buddha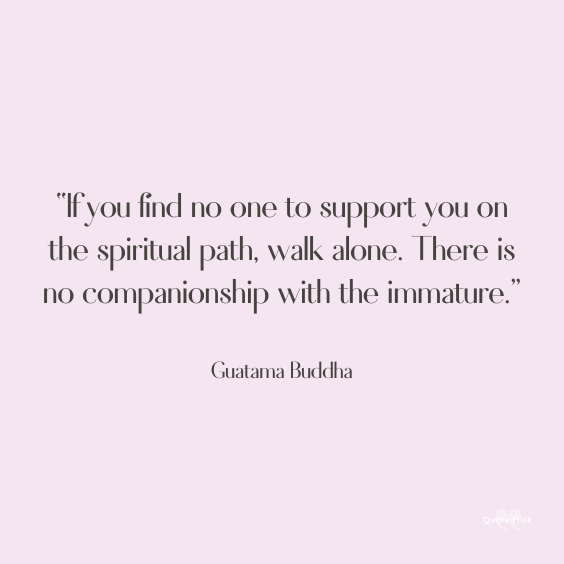 27. "The next time you want to withhold your help, or your love, or your support for another for whatever reason, ask yourself a simple question: do the reasons you want to withhold it reflect more on them or on you? And which reasons do you want defining you forevermore?" ― Dan Pearce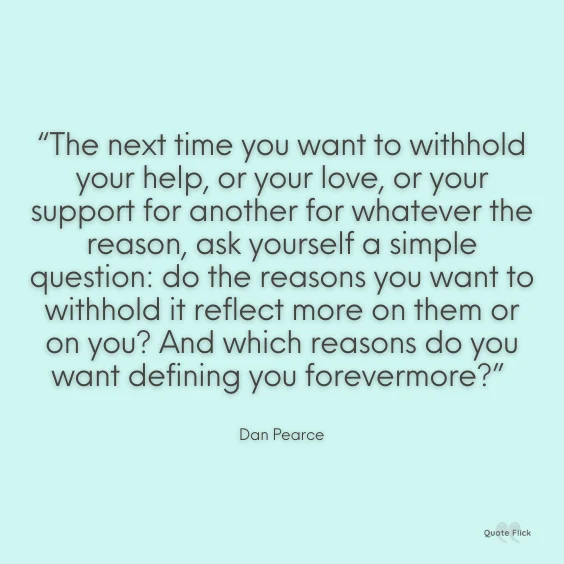 28. "Don't dwell on those who let you down. Cherish those who hold you up." – Unknown
29. "Learn to communicate with an even tone, using words that encourage and uplift instead of blame." – Bethany Bridges
30. "Two main categories of people are needed in your circle; those who give you the necessary support to accomplish your dreams and those who become beneficiaries of what you achieve." – Israelmore Ayivor
Next: Confidence Quotes or Be Yourself Quotes
31. "Each of us has the power to inspire or depress, to lift others or to push them down." – Wilfred Peterson
32. "Help others achieve their dreams and you will achieve yours." – Les Brown
33. "A worthy relationship is an agreement that challenges and supports both participants." – Joseph Rain
34. "Life's most urgent question is: 'What are you doing for others?' "- Martin Luther King, Jr.
35. "You are the only one who can make it happen for you. Others can support and encourage you, but you have to find the energy within in order to step into the center of your own life and take charge." – Lynda Field
36. "Our prime purpose in this life is to help others. And if you can't help them, at least don't hurt them." – Dalai Lama
37. "We all need encouragement in life. It helps us gain confidence and move forward. It is an indication that we did a good job and that we should continue what we started. Either by kind words or supporting actions, the power of encouragement helps a person to rise on his feet and achieve his dreams. Be a person who encourages others, and who accepts and appreciates any encouragement he receives." – Noora Ahmed Alsuwaidi
38. "Call it a clan, call it a network, call it a tribe, call it a family: Whatever you call it, whoever you are, you need one." – Jane Howard
39. "Helping others isn't a chore; it is one of the greatest gifts there is." – Liya Kebede
40. "No act of kindness, no matter how small, is ever wasted." – Aesop
41. "Encourage, lift, and strengthen one another. For the positive energy spread to one will be felt by us all. For we are connected, one and all." – Deborah Day
42. "Everybody can be great…because anybody can serve. You don't have to have a college degree to serve. You don't have to make your subject and verb agree to serve. You only need a heart full of grace. A soul generated by love." – Martin Luther King, Jr.
43. "If you want to support others you have to stay upright yourself." – Peter Heg
44. "Sometimes there is no support system. Sometimes it is just you and your grind." – Unknown
45. "Surround yourself with positive people who will support you when it rains, not just when it shines." – Unknown
46. "Having a support network in your life and being part of other people's support network, means you can add their energy and their mental, emotional and physical resources to your measure of resiliency." – Teal Swan
47. "Support your friends. Listen to their ideas. Go to their events. Share their posts. Celebrate their victories and remind them of their importance after their failures. A little support can go a very long way in someone's life." – Unknown
48. "Don't focus on the enemies and haters. Focus on the people that love and support you because those are the people that matter." – Unknown
49. "Good friends help you to find important things when you have lost them// your smile, your hope, and your courage." – Unknown
50. "Being kind is never wasted." – Unknown
Next: Patience Quotes or Gratitude Quotes
Holly Jaskolka is a certified Emotional Freedom Technique (EFT) practitioner, yoga instructor, and an impassioned advocate for holistic well-being. Fueled by her love for animals and wanderlust, Holly leads a plant-based lifestyle that she complements with immersive travel experiences. When she's not jet-setting to uncover the world's hidden gems, she's empowering individuals to heal emotionally, particularly those grappling with the aftermath of breakups. Connect with Holly on LinkedIn.