If you are struggling with your skin and have tried everything, why not add clear skin affirmations to your routine. Shifting your mindset and your subconscious beliefs about your skin is a great way to approach what can be a really hard situation. Many people have incredible results by using the power of the mind and so this is a great thing to do!
Choose the affirmations that you connect with and then repeat them daily, over and over. Why not say them whilst you cleanse your skin each morning and night! In being consistent in saying the positive statements to yourself, you will notice that your outlook changes and also your actions and approach towards the skin problem; for instance, being kinder to your body and making healthier choices.
Clear Skin Affirmations
1. I am thankful for my skin and how it protects me
2. My skin is beautiful, flaws and all
3. I now choose to say kind things about my skin and trust in its healing powers
4. It is safe for me to love myself, no matter how my skin looks
5. I make healthy choices to nourish my body and help my skin
6. It is only a matter of time before the imperfections on my skin no longer bother me
7. My skin is healthy, clear, and glowing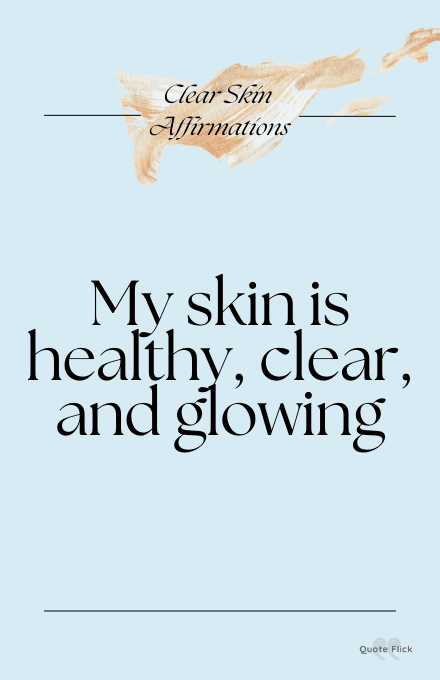 8. I glow from the inside and out, my skin shows it
9. It is possible for me to love and appreciate my skin, and I choose it now
10. I commit to my skin, taking good care of it, and loving it
11. I honor my skin, and give it what it needs
12. I no longer scold myself for how my skin looks
13. I am beautiful, no matter how my skin feels right now
14. I love and appreciate my skin, in every single way
15. I release any stress that my skin is under, with ease and grace
16. I take long deep breaths to help me relax, and help to nourish my skin
17. My skin is beautiful, I am beautiful
18. I no longer compare my skin to the skin of others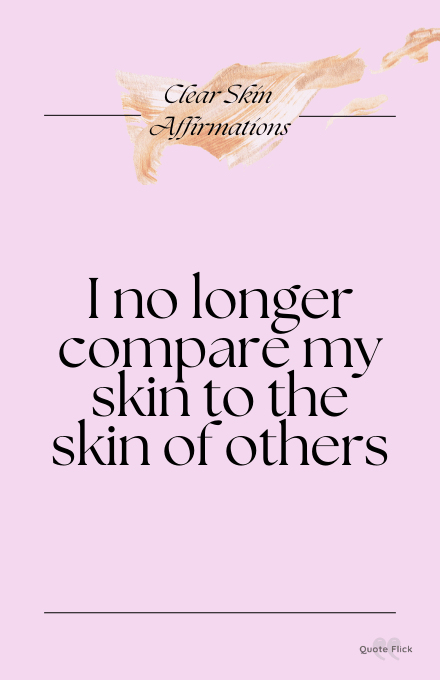 19. I have blemish-free skin, blemishes are a thing of the past for me
20. I have loving energy towards my skin, I appreciate its magic
21. My skin has the ability to transform and heal
22. My skin is totally flawless, radiant, and glowing
23. I have a great skincare routine and I treat my skin with love
24. I make healthy choices for my body, which has a great impact on my skin
25. I am blessed with the most gorgeous skin
26. I love how my skin feels, looks, and glows
27. I am so happy to now have problem-free skin!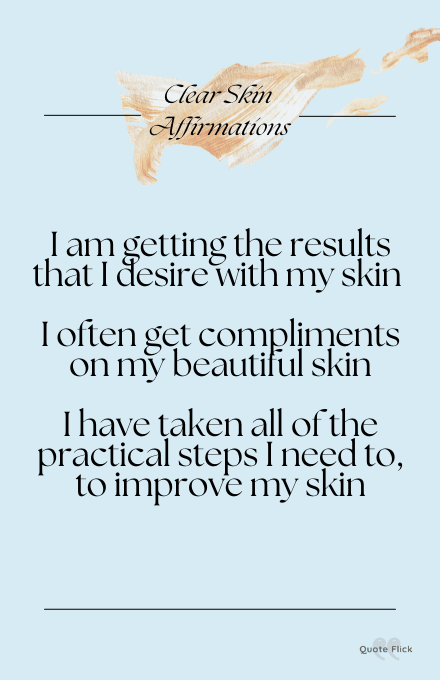 28. I am getting the results that I desire with my skin
29. I often get compliments on my beautiful skin
30. I have taken all of the practical steps I need to, to improve my skin
31. I am passionate about caring for my skin, and I show up for it daily
32. My skin deserves my love, attention, and kindness
33. My beautiful skin makes me feel so confident
34. My body is happy and healthy, and it shows on my skin
35. I am extremely confident in my own skin
36. I am proud of the journey that I have been on with my skin
37. My skin glows, it is healthy, blemish-free, and I am proud of how amazing it looks
38. I choose to be kind to my skin, I look in the mirror and show my love for it
39. My reflection in the mirror makes me so happy
40. My skin is clean, clear and stress-free
41. I no longer obsess over my skin
42. I no longer hide my face, or shy away from being seen
43. I love being in photographs, I am so confident now
44. I make time for my skin every single day
45. I treat my skin with respect and nourishment
46. I limit unhealthy foods to help my body to remain vibrant and glowing
47. I know how to take good care of my skin
48. I have access to support for my skin, and it is safe for me to seek advice
49. I take excellent care of my skin, I enjoy doing it!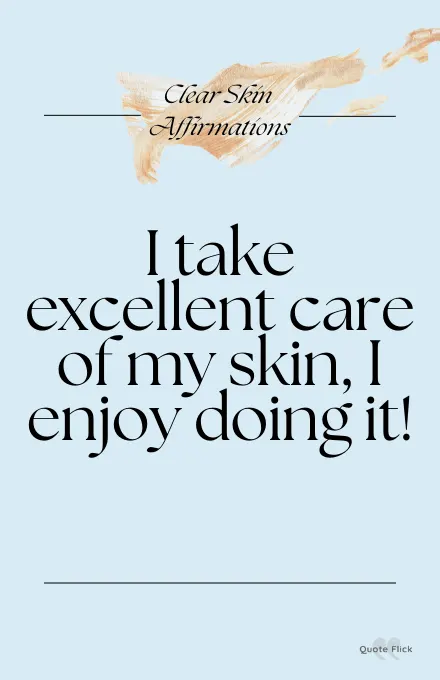 50. My skin has never felt so great
Holly Jaskolka is a certified Emotional Freedom Technique (EFT) practitioner, yoga instructor, and an impassioned advocate for holistic well-being. Fueled by her love for animals and wanderlust, Holly leads a plant-based lifestyle that she complements with immersive travel experiences. When she's not jet-setting to uncover the world's hidden gems, she's empowering individuals to heal emotionally, particularly those grappling with the aftermath of breakups. Connect with Holly on LinkedIn.