On this page, you will find 55 amazing son quotes to fill you with love and joy about your son. Quotes about sons provide beautiful messages for greetings cards or sending over a WhatsApp.
Sometimes it is tricky to know the words to describe how much you love your son, or how you feel about him. Quotes on sons from mothers are a perfect way to get inspiration. You can also adapt these as a father too!
The first section contains what we think are the best quotes about sons, and the second section is full of heartfelt phrases and sayings to use directly to your son. Look no further if you are hoping to smile, uplift you or voice your love for your son.
We hope you enjoy them, lets start with the best son quotes!
Best Son Quotes
Here we have 35 of the best son quotes, including specific 'my son quotes'. We provide stunning images that you can share with your son directly.
We know how much you love your son, so these love quotes for sons are bound to help you to express that to them, or just to simply make you smile as you read through.
Lets get to it!
1. "Your son will open your eyes, broaden your knowledge, and help your sense of humor." –  Michael Thompson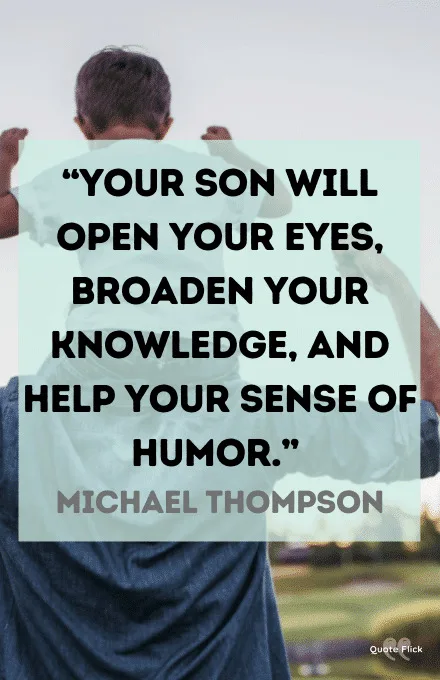 2. "My son, you are my heart." – Unknown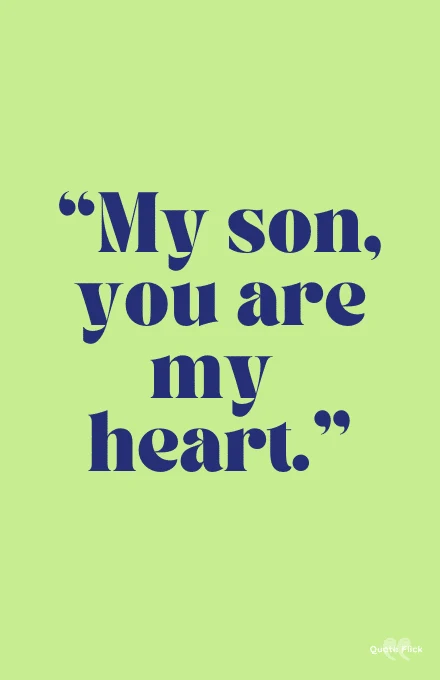 3. "The best thing about sons is having them." – Unknown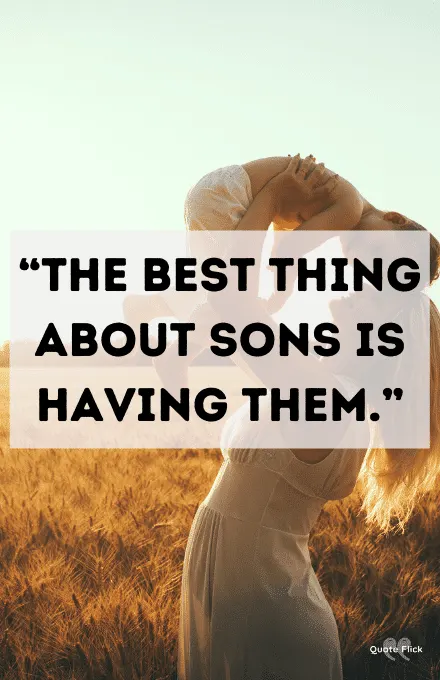 4. "I will always be here for you son, rain or shine."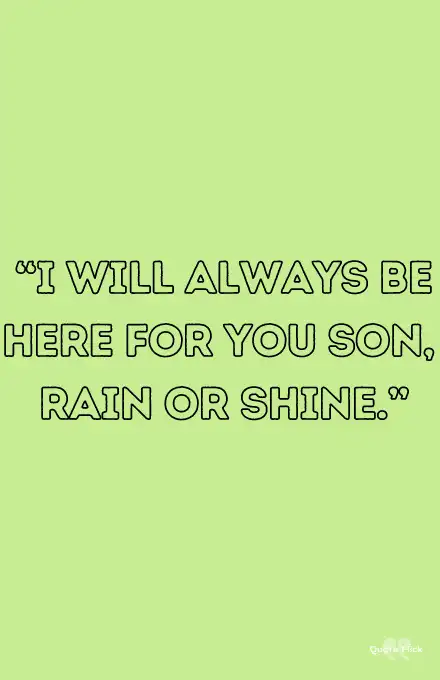 5. "I hope I can be as good of a father to my son as my dad was to me." – Calvin Johnson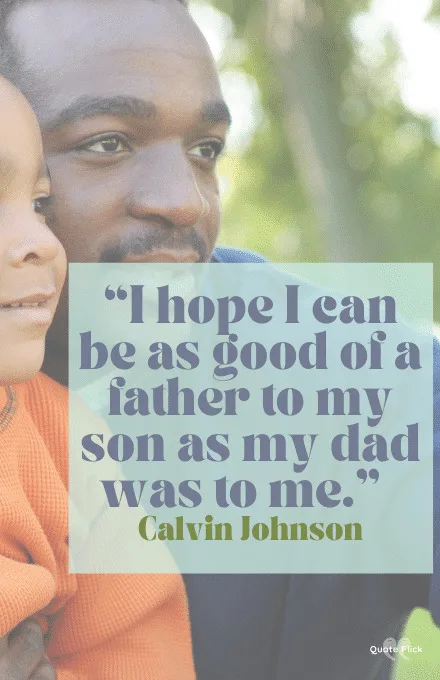 6. "To my dearest son, I want you to know that forever you will be in my heart no matter the distance. I love you!" – Unknown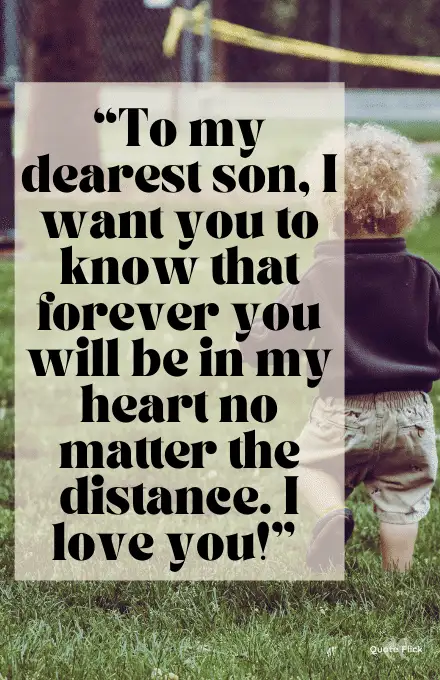 7. "When you just want to share everything about your son with the world, because you are so proud you can't contain it." – Unknown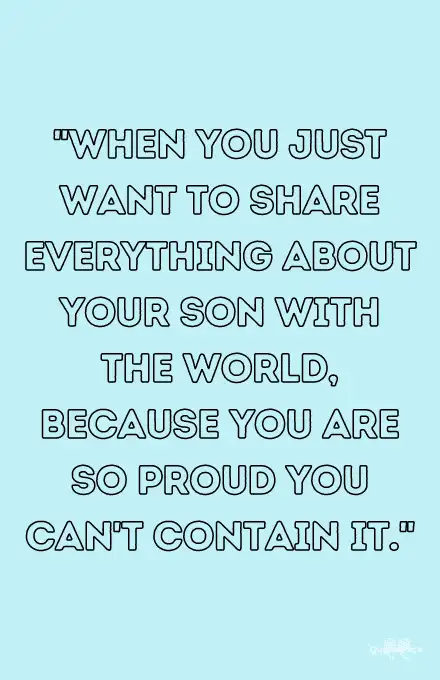 8. "I would do anything for my son. Without question." – Unknown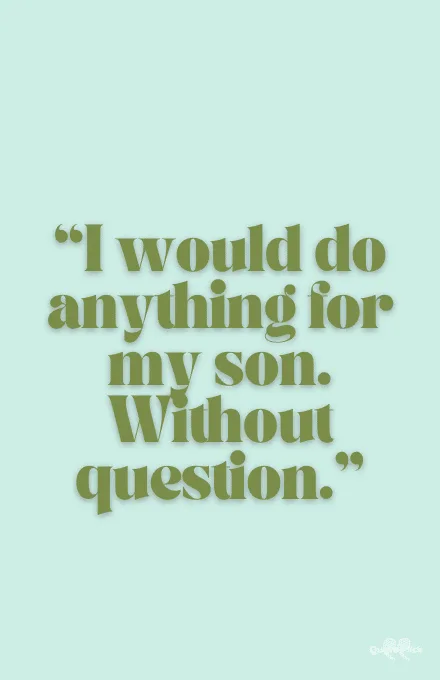 9. "The love I have for my sons is a love like no other. I can't describe it." – Unknowm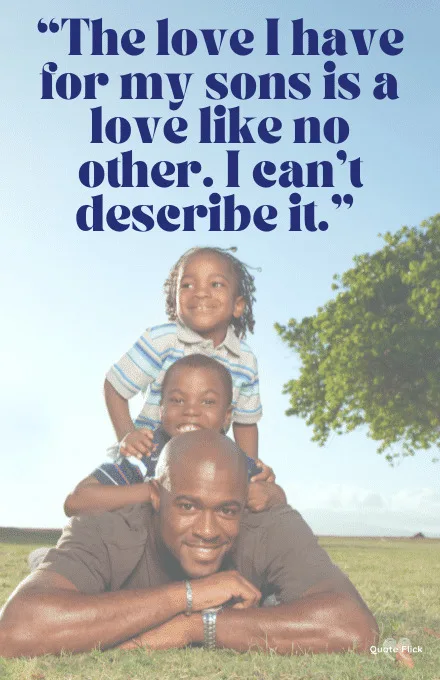 10. "To my sons, my dearest sons. I always want you here but of course I want you to be free." – Unknown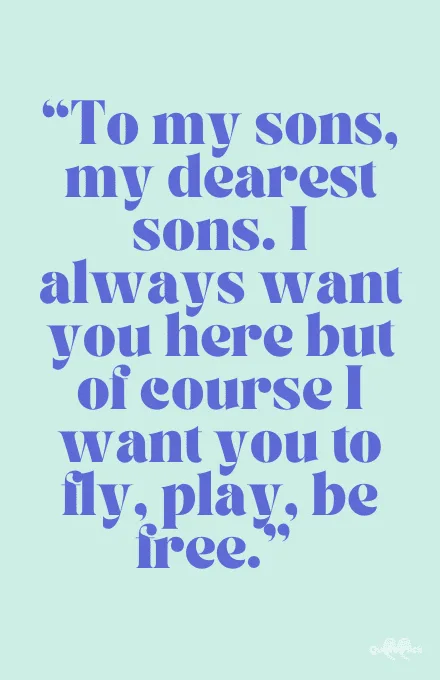 11. "Men are what their mothers made them." – Ralph Waldo Emerson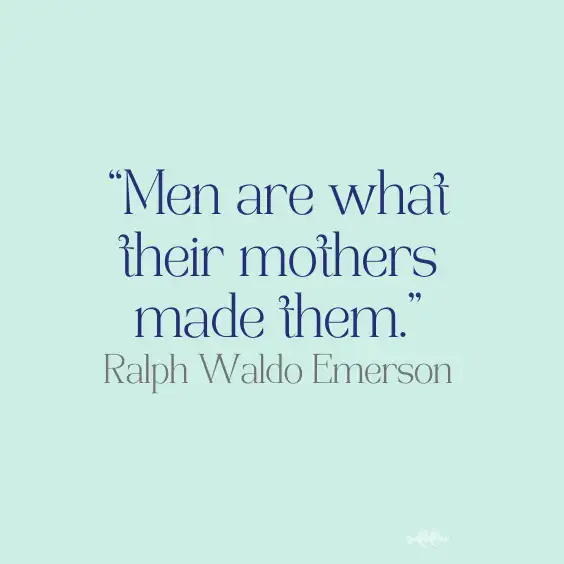 12. "I live for my sons. I would be lost without them." – Princess Diana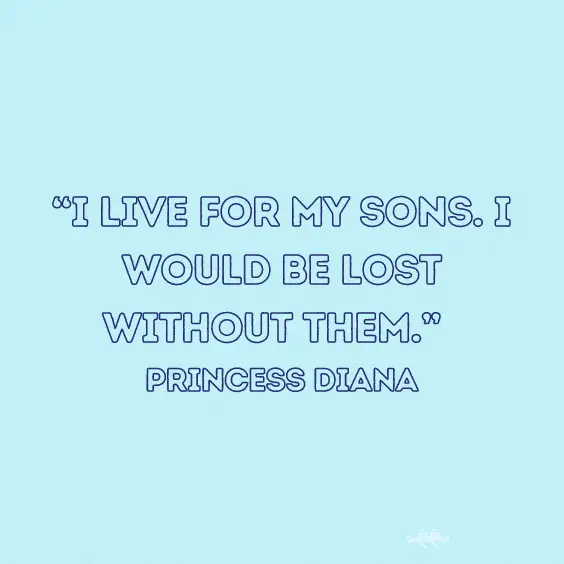 13. "Do I want to be a hero to my son? No. I would like to be a very real human being. That's hard enough."-  Robert Downey Jr.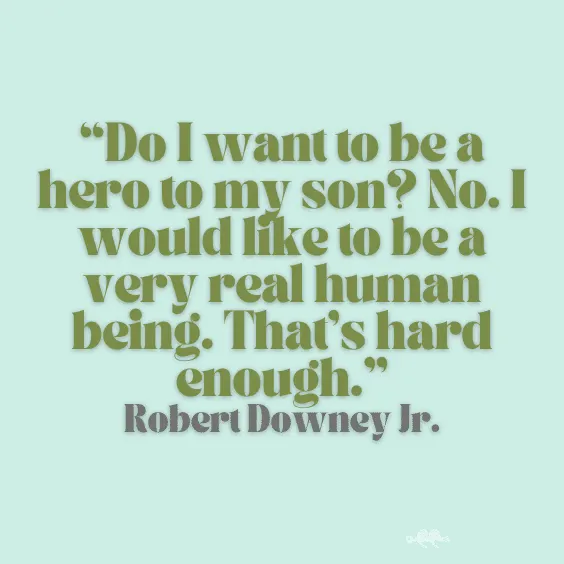 14. "Today I am the happiest man in the world, my son was born and thanks to God for this gift." Lionel Messi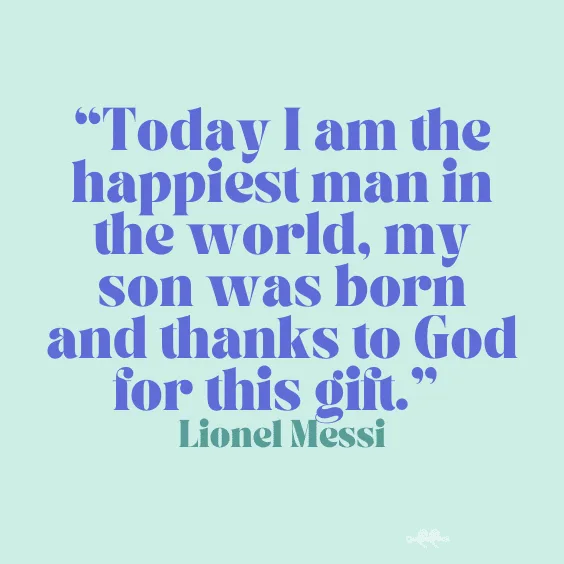 15. "Becoming a dad means you have to be a role model for your son and be someone he can look up to." – Wayne Rooney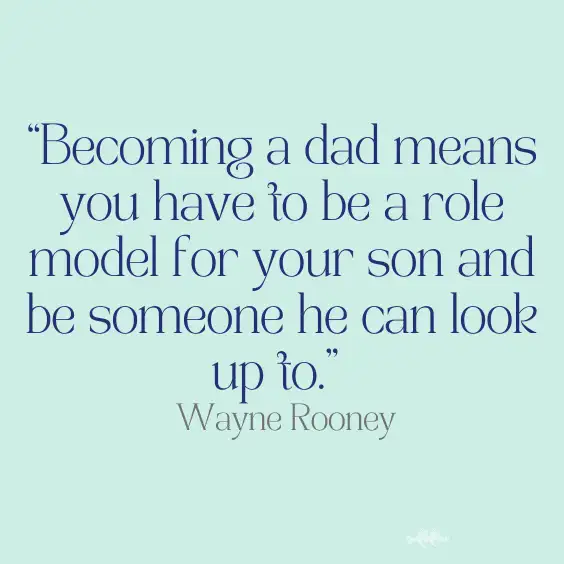 16. "A boy's best friend is his mother." – Joseph Stefano
17. "There is one man I love more than any other; he is my son."
18. "It is not flesh and blood, but heart which makes us fathers and sons." – Friedrich von Schiller
19. "Sons are the anchors of a mother's life." – Unknown
20. "He doesn't know you're watching him, but in this special, reflective moment, you realize he's growing up. I mean, really growing up." – Robert Lewis
21. No man succeeds without a good woman behind him. Wife or mother, if it is both, he is twice blessed indeed. – Godfrey Winn
22. "Every mother hopes that her daughter will marry a better man than she did, and is convinced that her son will never find a wife as good as his father did." Martin Andersen-Nexo
23. "Father and son relationships can be complicated – mine certainly is. Love. Hate. Respect. Fear. Worship. Disdain. Pride. Disappointment. Happiness. Anger. Joy. Sadness. The list goes on." John H. Clark III, Dying
24. "I have a two-year-old son. You know what he hates? Naps! End of list." – Denis Leary
"Let your boys test their wings. They may not be eagles, but that doesn't mean they shouldn't soar free." – C. J. Milbrandt
25. "My mother was the making of me. She was so true, so sure of me; and I felt I had something to live for, someone I must not disappoint." – Thomas Edison
26. "It is not flesh and blood but the heart which makes us fathers and sons." –  Johann Schiller
27. "Moms are as relentless as the tides. They don't just drive us to practice, they drive us to greatness." – Steve Rushin
28. "Happy is the son whose faith in his mother remains unchallenged." Louisa May Alcott
29. "The most important mark I will leave on this world is my son." Sarah Shahi
30. "Happy the boy whose mother is tired of talking nonsense to him before he is old enough to know the sense of it." – Augustus Hare
31. "But now, being a parent, I go home and see my son and I forget about any mistake I ever made or the reason I'm upset. I get home and my son is smiling or he comes running to me." – LeBron James
32. "It was on my fifth birthday that Papa put his hand on my shoulder and said, 'Remember, my son, if you ever need a helping hand, you'll find one at the end of your arm.'" –  Sam Levenson
33. "My greatest blessing has been the birth of my son. My next greatest blessing has been my ability to turn people into children of mine." – Maya Angelou
34. "Yet now in my arms I was holding a helpless baby boy who would grow into a man… I cannot imagine that soft little face one day having whiskers." Rhonda Stoppe
35. "To be a mother of a son is one of the most important things you can do to change the world. Raise them to respect women, raise them to stand up for others, raise them to be kind." – Shannon L. Alder
Loving son quotes from mom
To finish off our heartfelt article, we have 20 beautiful son quotes from mom here for you. Mother and son quotes are here for you to read at your leisure, or to find the perfect way to say 'I love you son'. A lot of these are quotes you can send directly from mom to son. Enjoy!
36. "A mother's love doesn't make her son more dependent and timid; it actually makes him stronger and more independent." Cheri Fuller (in What a Son Needs From His Mom)
37. "There has never been, nor will there ever be, anything quite so special as the love between the mother and son."
38. "To a mother, a son is never a fully grown man; and a son is never a fully grown man until he understands and accepts this about his mother." – Unknown
39. "My words for you son is that you are amazing and I am the lucky one because I got to be your mother from the day you were born." – Uknown
40. "I love you, son, more today but probably less than tomorrow. From Mom." – Unknown
41. "No matter how many toys I step on, I'm always so grateful to be your mom. Son, I love you endlessly." – Unknown
42. "And I promise you this: no matter who enters your life, I will love you more than any of them." – Unknown
43. "Listen, my son, to your father's instructions and do not forsake your mother's teaching." – Proverbs 1:8 (NIV)
44. "You are the boy who stole my heart." – Unknown
45. "To wake up to the sound of my son saying 'Mama, mama!' It's the best sound ever." –  Miranda Kerr
46. "You may be a man to everyone else, but you're still a little boy to me." – Unknown
47. "My wild, wild son, run free. Ooh, you'll know it when you're where you're supposed to be." – Armin van Buuren & Sam Martin
48. "I love the little boy you are now and the man you will become." – Unknown
49. "You are my son, my moons, my stars" – Unknown
50. "Son, your laugh is the most beautiful sound in the world." – Unknown
51. "My son, if your heart is wise, then my heart will be glad indeed. Proverbs 23:15 (NIV)
52. "My beautiful son, come to me with anything." – Unknown
53. "I love you son, as your mum I wanted to inspire you, but in the end it is you who insires me." – Unknown
54. "I love the man you are becoming son. You make me a proud mom." – Unknown
55. "Son, you make me smile every day. Even when you come to me with challenges, I always remain proud of you." – Unknown
Holly Jaskolka is a certified Emotional Freedom Technique (EFT) practitioner, yoga instructor, and an impassioned advocate for holistic well-being. Fueled by her love for animals and wanderlust, Holly leads a plant-based lifestyle that she complements with immersive travel experiences. When she's not jet-setting to uncover the world's hidden gems, she's empowering individuals to heal emotionally, particularly those grappling with the aftermath of breakups. Connect with Holly on LinkedIn.