In the current world where there is a lot of division amongst opinions and perspectives, respect is so important; and these powerful respect quotes highlight the importance. Being compassionate, kind, understanding of others, even if their opinion differs, is so crucial; disrespect and cruelty really aren't what we want! We hope these quotations and sayings give you a fresh perspective on all things respect and kindness to others!
If you love our work, please share your favorite quote with your loved ones and to Pinterest, this helps us so much!
1. "Respect is one of the greatest expressions of love." – Don Miguel Ruiz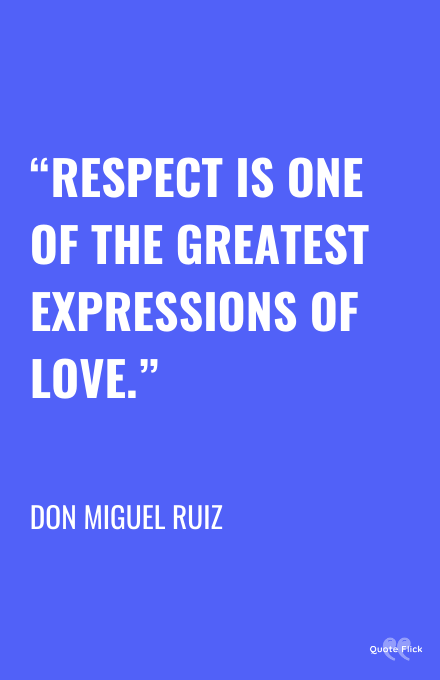 2. "I firmly believe that respect is a lot more important, and a lot greater, than popularity."  – Julius Erving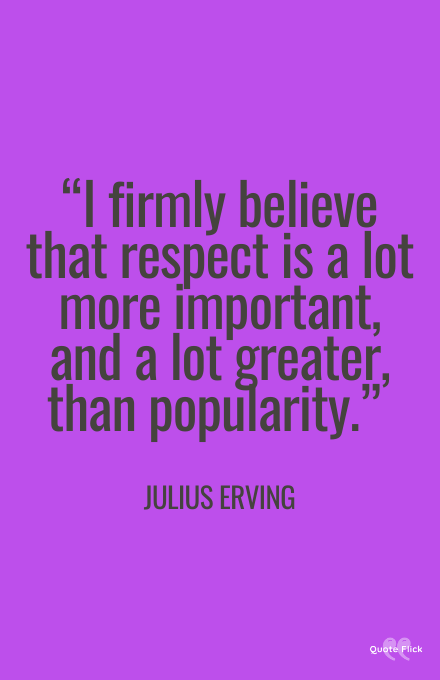 3. "If we lose love and self-respect for each other, this is how we finally die." – Maya Angelou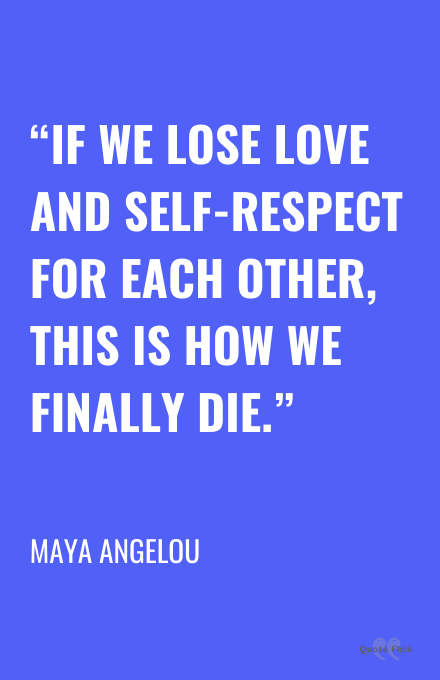 4. "I cannot conceive of a greater loss than the loss of one's self-respect." – Mahatma Gandhi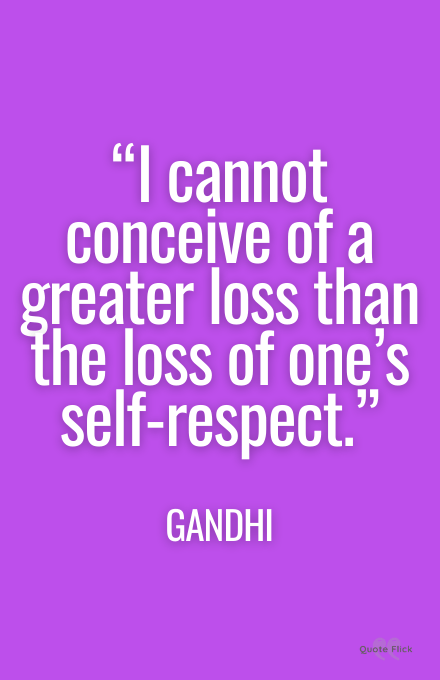 5. "I was wrong,' builds more respect than 'I told you so." – Dan Rockwell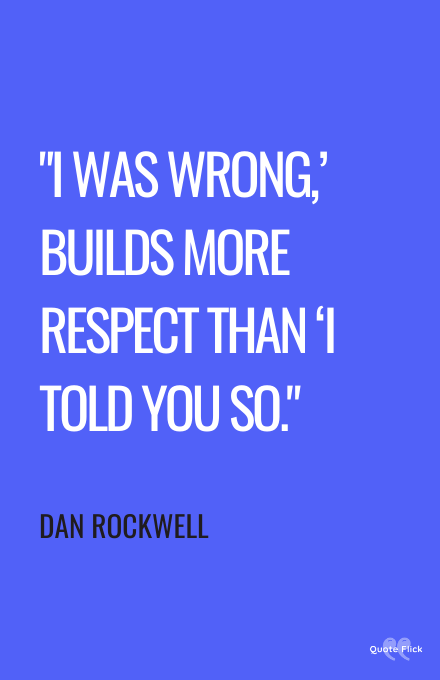 6. "Respecting someone indicates the quality of your personality." – Mohammad Sakhi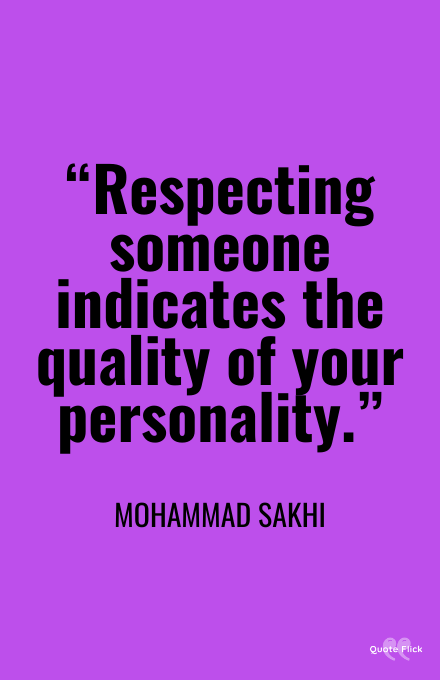 7. "If you have some respect for people as they are, you can be more effective in helping them to become better than they are." – John W. Gardner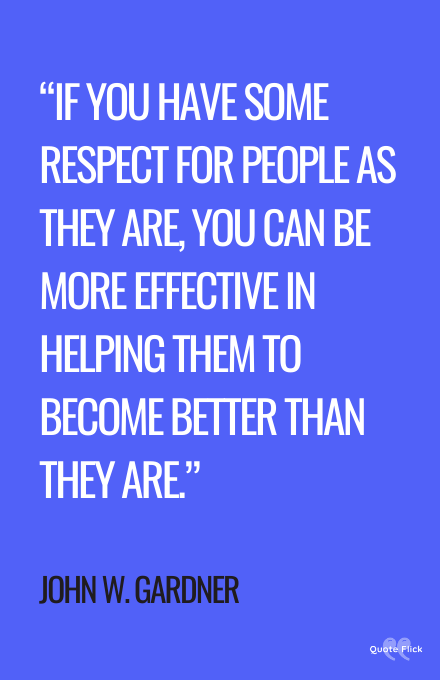 8. "Men are respectable only as they respect." – Ralph Waldo Emerson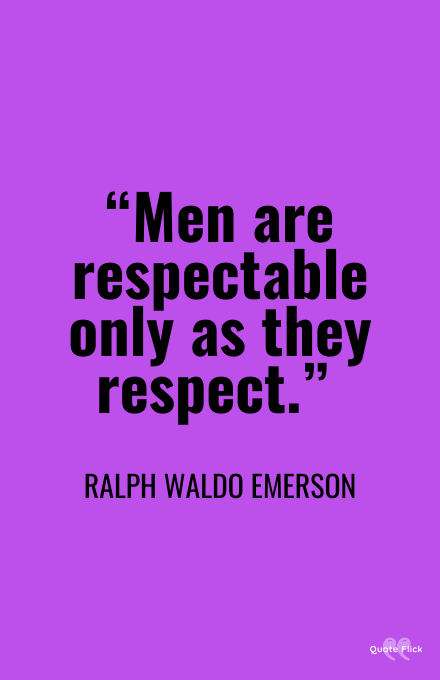 9. "We should all consider each other as human beings, and we should respect each other." – Malala Yousafzai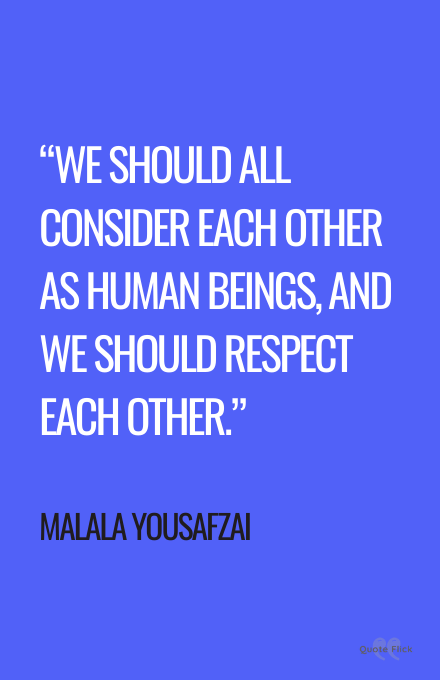 10. "When we show our respect for other living things, they respond with respect for us." – Arapaho Proverb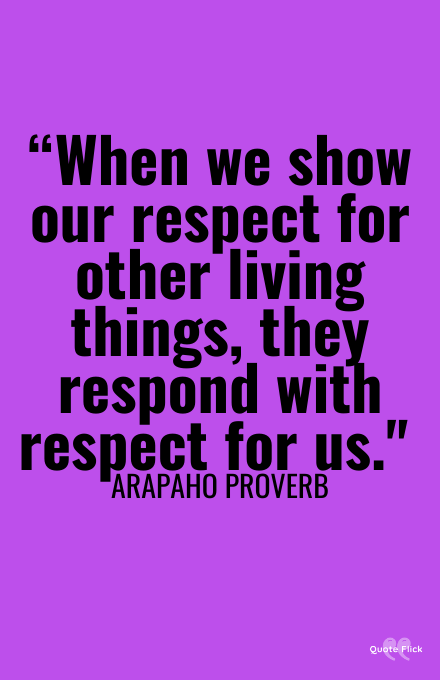 Check out Quotes About Respecting Women
11. "When you practice gratefulness, there is a sense of respect toward others." – Dalai Lama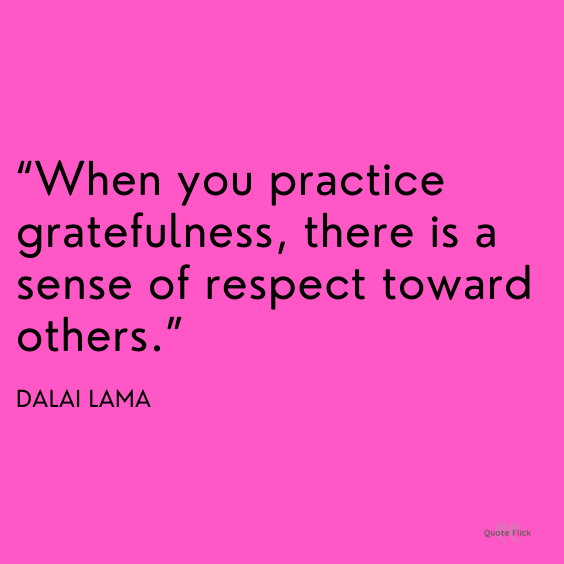 12. "Respect yourself and others will respect you." – Confucius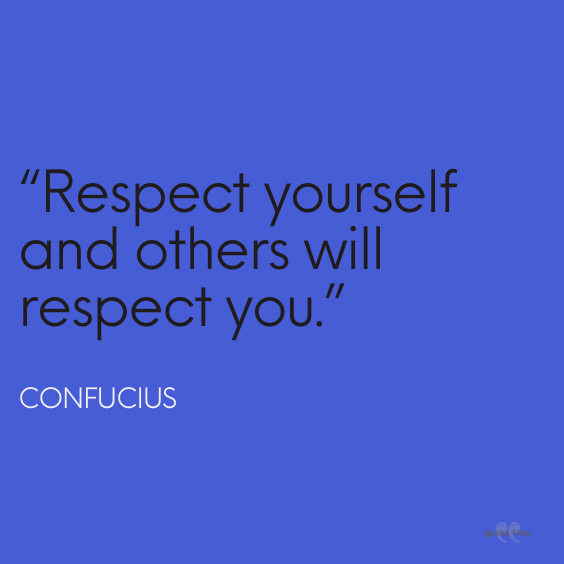 13. "The secret of a happy life is respect. Respect for yourself and respect for others." – Ayad Akthar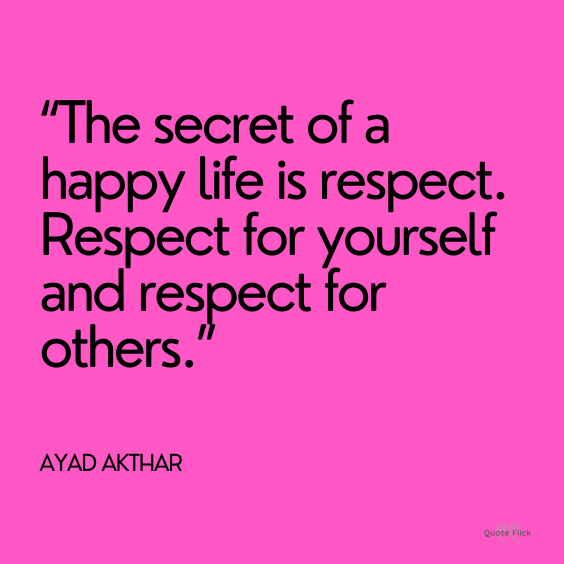 14. "I must respect the opinions of others even if I disagree with them." – Herbet H. Lehmen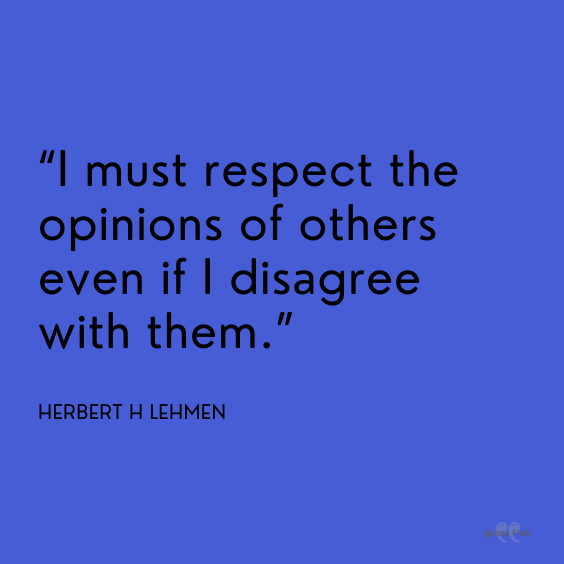 15. "Knowledge will give you power, but character respect." – Bruce Lee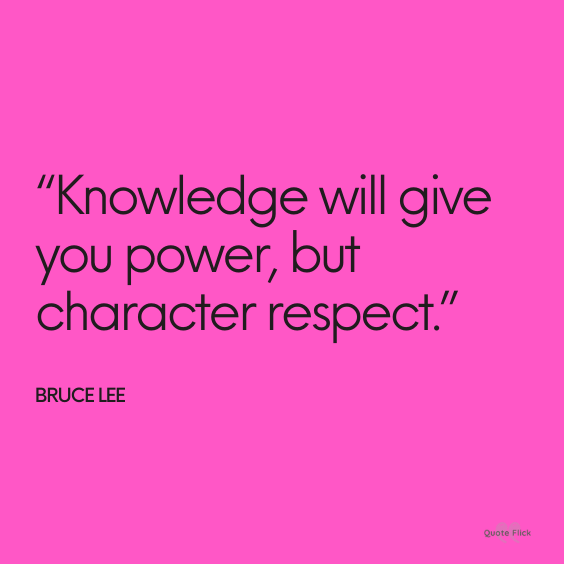 16. "Respect your efforts, respect yourself. Self-respect leads to self-discipline. When you have both firmly under your belt, that's real power." – Clint Eastwood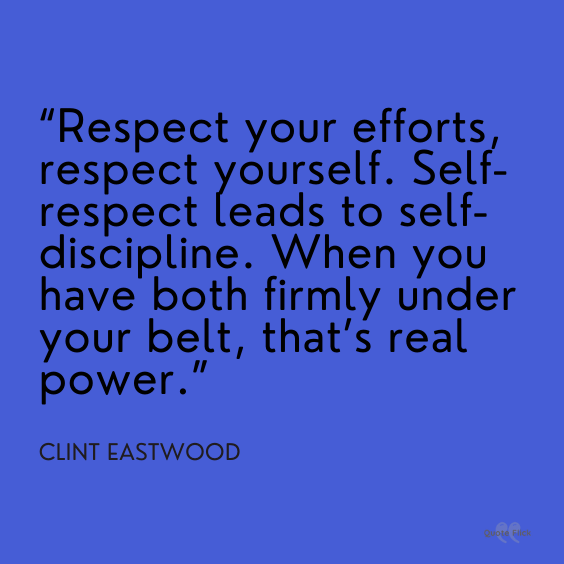 17. "Awe and respect are two different things." – Oliver Reed
18. "Respect is one of the most important things you can teach a child." – Catherine Pulsifer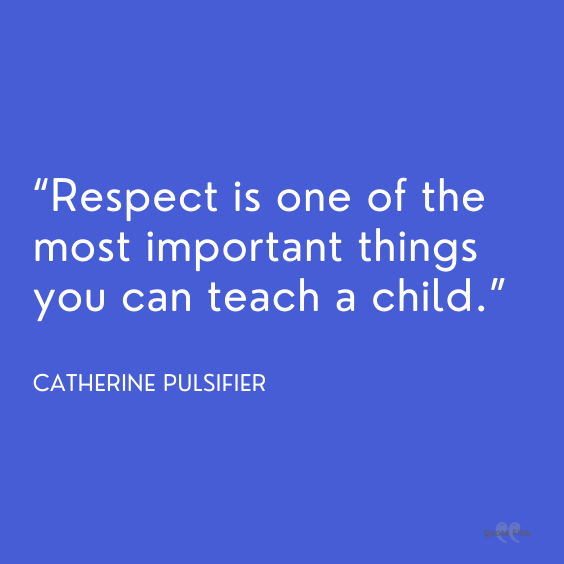 19. "Deeply respecting yourself is the first step toward having a deep respect for others." – Amy Leigh Mercree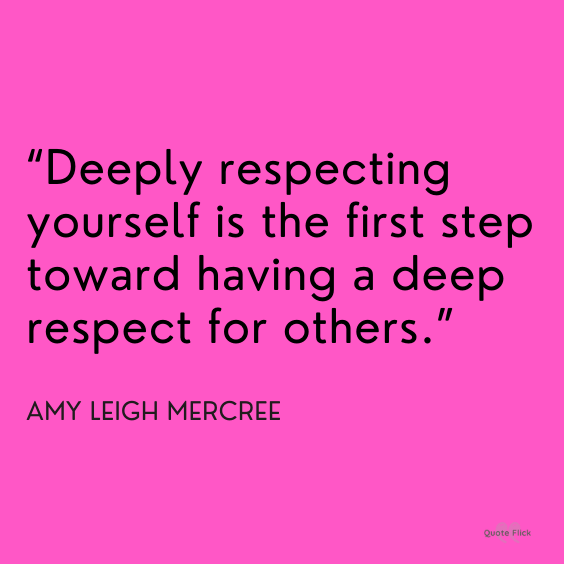 20. "Respect is one of life's greatest treasures. I mean, what does it all add up to if you don't have that?" – Marilyn Monroe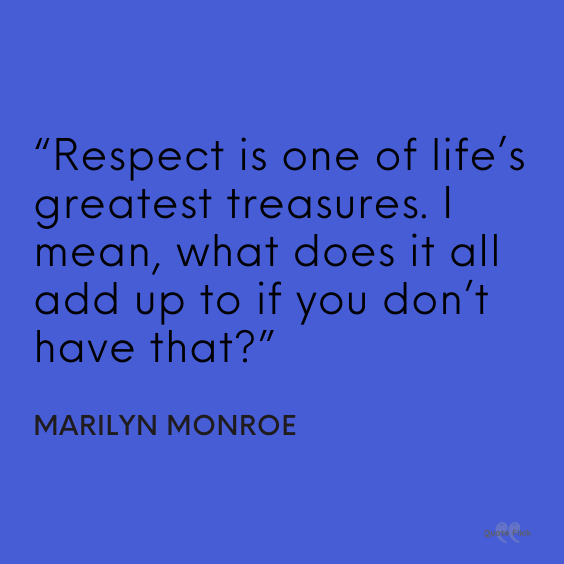 21. "Treat others with respect and others will respect you." – Anthony Douglas Williams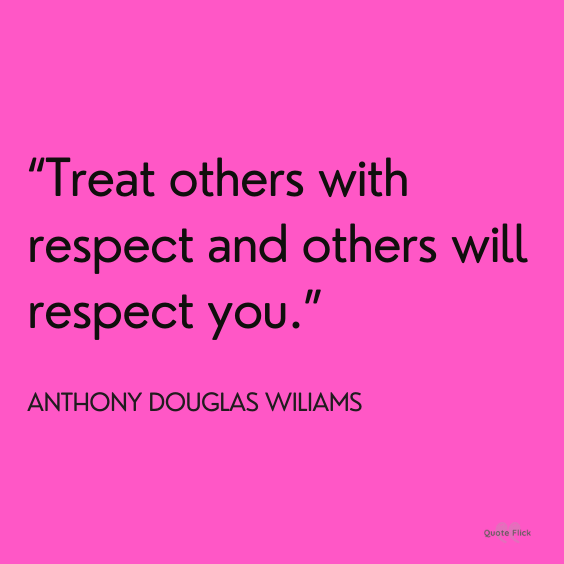 22. "Respecting someone indicates the quality of your personality." – Mohammad Sakhi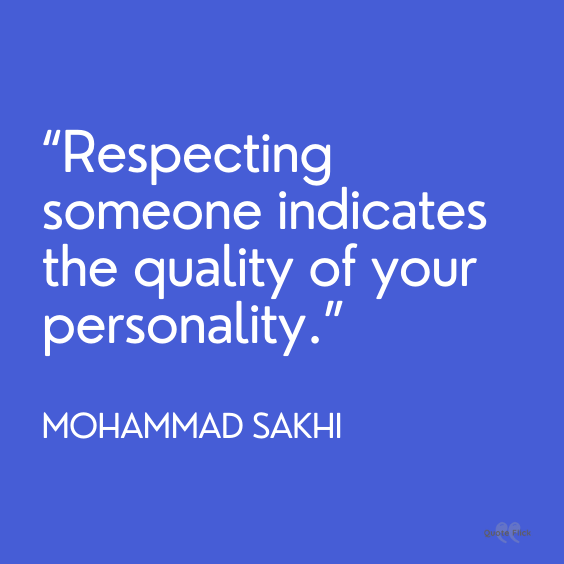 23. "We don't need to share the same opinions as others, but we need to be respectful." – Taylor Swift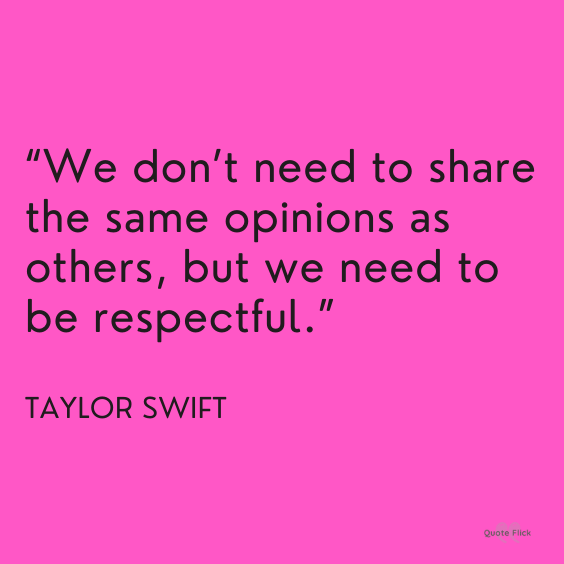 24. "Nothing is more despicable than respect based on fear." – Albert Camus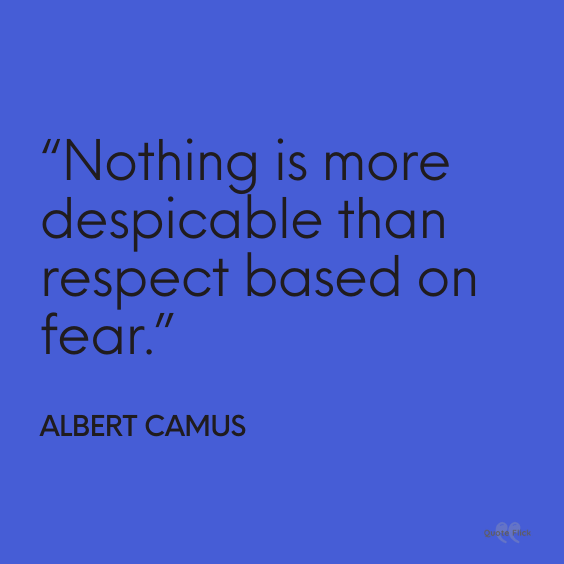 25. "Respect is what we owe; love, what we give." – Philip James Bailey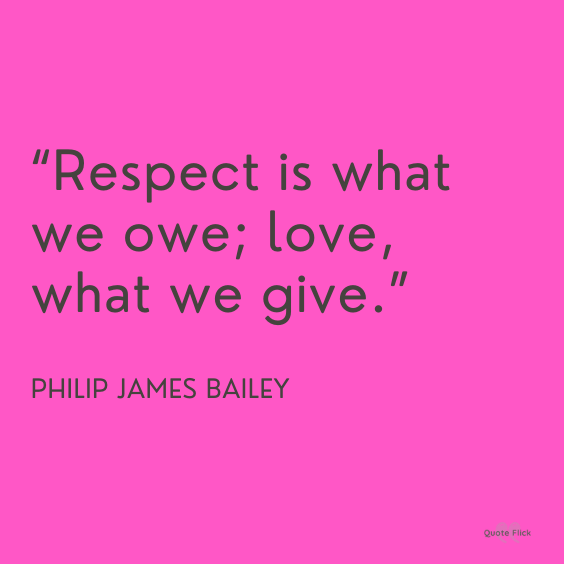 26. "The truest form of love is how you behave toward someone, not how you feel about them." – Steve Hall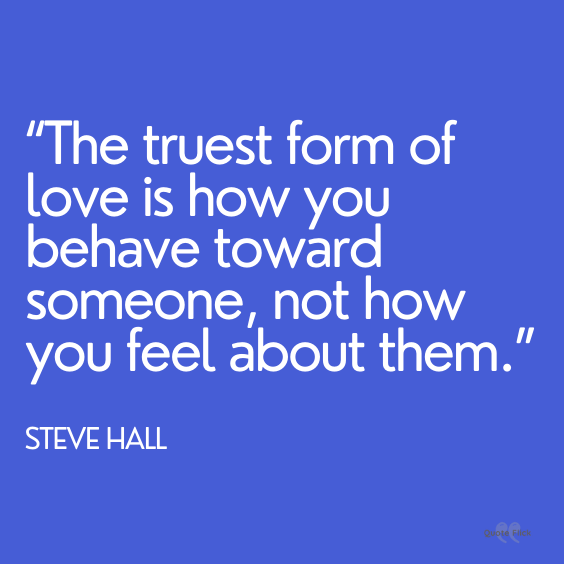 27. "Respect other people's feelings. It might mean nothing to you, but it could mean everything to them." – Roy T. Bennett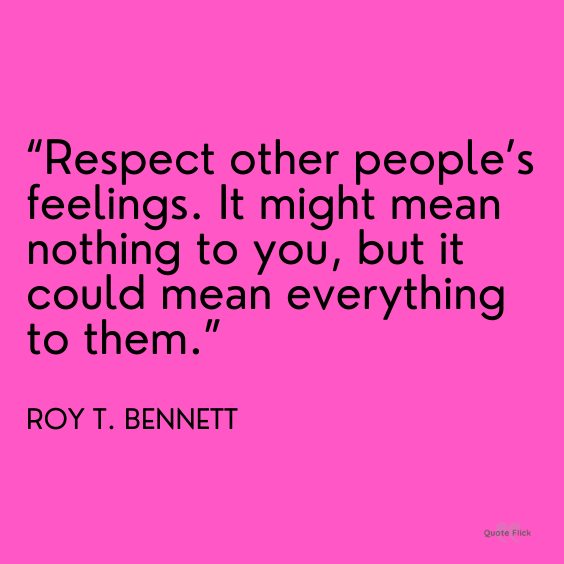 28. "Respect yourself enough to know you deserve the very best." – Unknown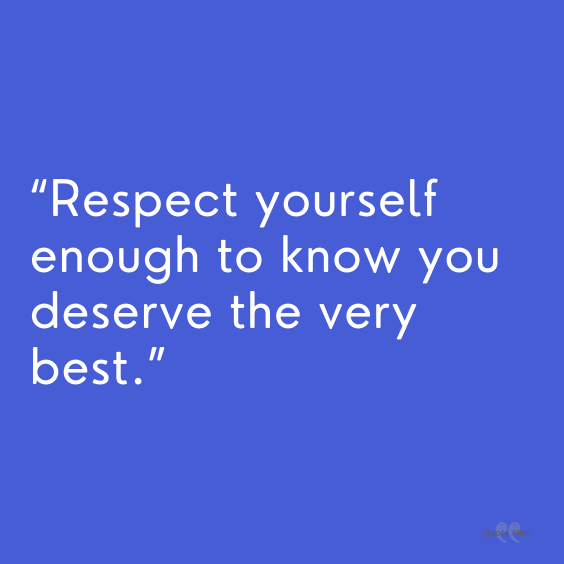 29. "There is no respect for others without humility in one's self." – Unknown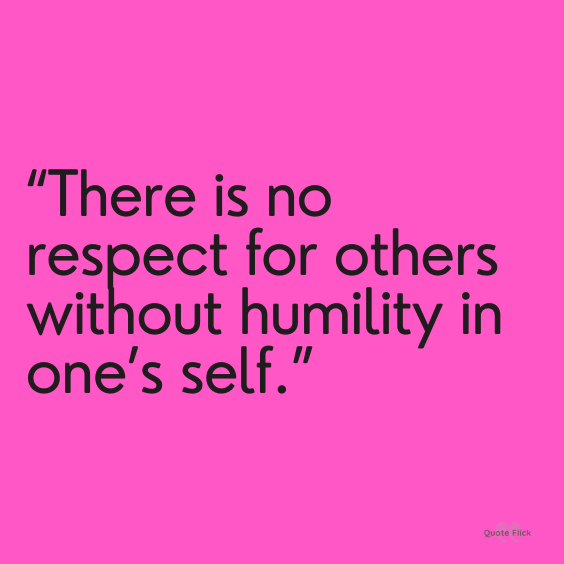 30. "Have a big enough heart to love unconditionally, and a broad enough mind to embrace the differences that make each of us unique." – D.B. Harrop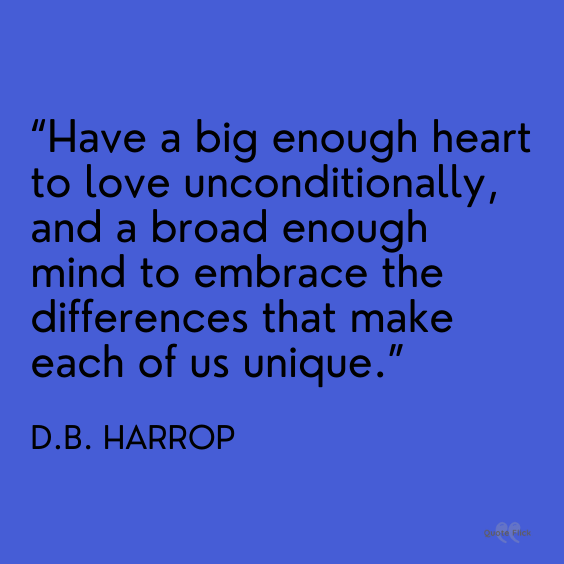 31. "Above all, don't lie to yourself. The man who lies to himself and listens to his own lie comes to a point that he cannot distinguish the truth within him, or around him, and so loses all respect for himself and for others. And having no respect he ceases to love." – Fyodor Dostoyevsky
32. "Respect requires empathy, the capacity to anticipate and understand the feelings of others. It requires consideration." – Deborah Norville
33. "Only those who respect the personality of others can be of real use to them." – Albert Schweitzer
34. "Respect is for those who deserve not for those who demand it." – Paulo Coelho
35. "Leadership is diving for a loose ball, getting the crowd involved, getting other players involved. It's being able to take it as well as dish it out. That's the only way you're going to get respect from the players." – Larry Bird
36. "If you once forfeit the confidence of your fellow citizens, you can never regain their respect and esteem. It is true that you may fool all of the people some of the time; you can even fool some of the people all of the time; but you can't fool all of the people all of the time." – Abraham Lincoln
37. "There exist only three beings worthy of respect: the priest, the soldier, the poet. To know, to kill, to create." – Charles Baudelaire
38. "We cannot expect people to have respect for law and order until we teach respect to those we have entrusted to enforce those laws." – Hunter S. Thompson
39. "Mutual respect is the foundation of genuine harmony." – Dalai Lama
40. "Life is short, and we should respect every moment of it." – Orhan Pamuk
41. "Regard your good name as the richest jewel you can possibly be possessed of — for credit is like fire; when once you have kindled it you may easily preserve it, but if you once extinguish it, you will find it an arduous task to rekindle it again. The way to a good reputation is to endeavor to be what you desire to appear." – Socrates
42. "Respect commands itself and it can neither be given nor withheld when it is due." – Eldridge Cleaver
43. "I'm the one person who wears the words 'hustle, loyalty, respect' on my T-shirts and merchandise. My audience is children. It's very flattering to see a kid wear your T-shirt; it's even more flattering to have a dad come up to you and say, 'I watch you with my kid. Keep doing what you're doing. You're a role model for my son.'" – John Cena
44. "Be peaceful, be courteous, obey the law, respect everyone; but if someone puts his hand on you, send him to the cemetery." – Malcolm X
45. "As all human beings are, in my view, creatures of God's design, we must respect all other human beings. That does not mean I have to agree with their choices or agree with their opinions, but indeed I respect them as human beings." – Stockwell Day, Jr.
46. "One of the most sincere forms of respect is actually listening to what another has to say." – Bryant H. McGill
47. "I speak to everyone in the same way, whether he is the garbage man or the president of the university." – Albert Einstein
48. "When we treat people merely as they are, they will remain as they are. When we treat them as if they were what they should be, they will become what they should be." – Thomas S. Monson
49. "I guess at the end of the day, all women like to be appreciated and treated with respect and kindness." – Sofia Vergara
50. "I have no right, by anything I do or say, to demean a human being in his own eyes. What matters is not what I think of him; it is what he thinks of himself. To undermine a man's self-respect is a sin." – Antoine de Saint-Exupery
51. "In finding love, I think it's important to be patient. In being in a relationship, I think it's important to be honest, to communicate, to respect and trust, and to strive to give more than you take." – Kina Grannis
52. "You should respect each other and refrain from disputes; you should not, like water and oil, repel each other, but should, like milk and water, mingle together." – Buddha
53. "There can be no failure to a man who has not lost his courage, his character, his self-respect, or his self-confidence. He is still a King." – Orison Swett Marden
54. "There is always the danger that we may just do the work for the sake of the work. This is where the respect and the love and the devotion come in – that we do it to God, to Christ, and that's why we try to do it as beautifully as possible." – Mother Teresa
55. "If you want to be respected by others, the great thing is to respect yourself. Only by that, only by self-respect will you compel others to respect you." – Fyodor Dostoyevsky
56. "Make improvements, not excuses. Seek respect, not attention." – Roy T. Bennett
57. "How people treat you with their karma. How you react is yours." – Wayne Dyer
58. "When we love and respect people, revealing to them their value, they can begin to come out from behind the walls that protect them." – Jean Vanier
59. "Show respect even to people who don't deserve it; not as a reflection of their character, but a reflection of yours." – Dave Willis
60. "A person that does not value your time will not value your advice." – Orrin Woodward
61. "I'm not concerned with your liking or disliking me… All I ask is that you respect me as a human being." – Jackie Robinson
62. "You should respect each other and refrain from disputes; you should not, like water and oil, repel each other, but should, like milk and water, mingle together." – Buddha
63,."Someone once told me that if you respect a person, listen to their opinion. And if you do not respect someone, then do not listen to their opinion. And that works both ways." – Maisie Williams
64. "Respect for ourselves guides our morals; respect for others guides our manners." – Laurence Sterne
65. "Set the standard! Stop expecting others to show you love, acceptance, commitment, & respect when you don't even show that to yourself." – Steve Maraboli
66. "There are lots of people I admire and respect, but I don't necessarily want to be like them. I'm too happy being myself." – James D'Arcy
67. "You can't respect yourself if you're afraid to be who you are." – Amber Heard
68. "There can be no failure to a man who has not lost his courage, his character, his self-respect, or his self-confidence. He is still a King." – Orison Swett Marden
69. "Respect for self is the beginning of cultivating virtue in men and women." – Gordon B. Hinckley
70. "I have no right, by anything I do or say, to demean a human being in his own eyes. What matters is not what I think of him; it is what he thinks of himself. To undermine a man's self-respect is a sin." – Antoine de Saint-Exupery