Being confused in love or in a chaotic, disordered relationship is never easy to navigate, and if you're in that position, you will relate to these 30 Confused Love quotes. Struggling to make sense of what your person feels for you, or having muddled feelings yourself? Maybe it's time to take a step back to figure this out.
Feel free to share these quotes with friends, and even better if you see one you love it helps us greatly if you can add to your Pinterest board or social media. We hope these quotations and sayings help you to become unstuck in your unbalanced situation. Loads of love your way x
1. "I'm confused about my relationship. Sometimes we're more than friends, and sometimes I'm just a stranger." – Unknown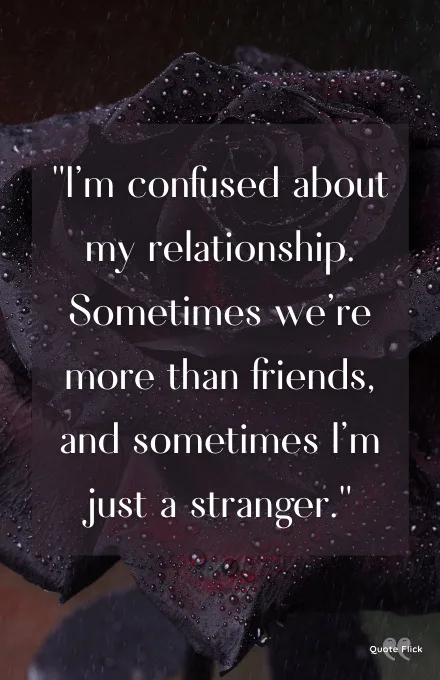 2. "The pain of being in a bad relationship is confusing. When it's over, it's over. No more confusion!" – Greg Behrendt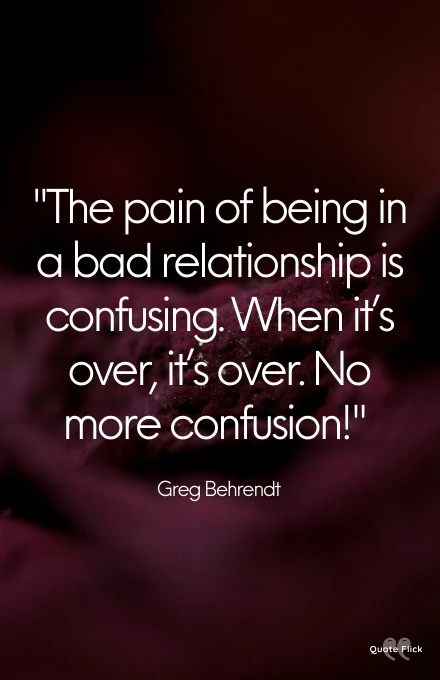 3. "You don't have to stick around for a love that is undecided." – Unknown
4. "Love is when two people who care for each other get confused." – Bob Schneider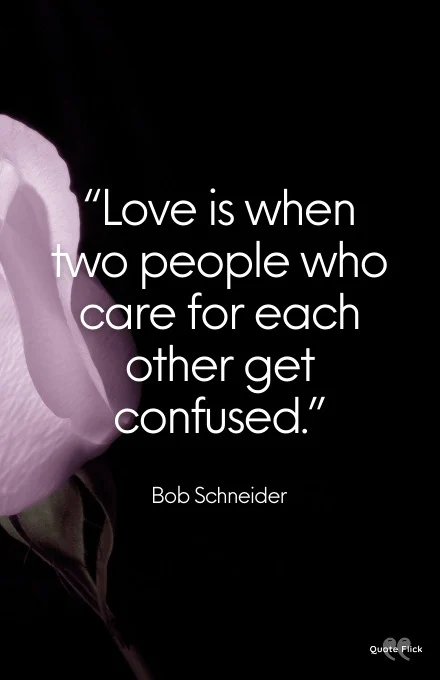 5. "Love makes life so confusing, but would you want to live without it?" – Unknown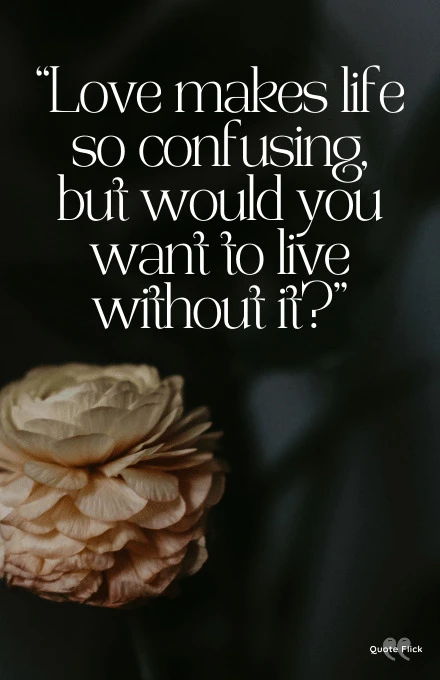 6. "Believe me, being confused in love, is just as hard for you as it is for the person you like, really." – Unknown
7. "One of the cruelest things a person can do is to awaken someone's love without the intention of truly loving them." – Unknown
8. "If he loves you you'll know. If he doesn't you'll be confused." – Unknown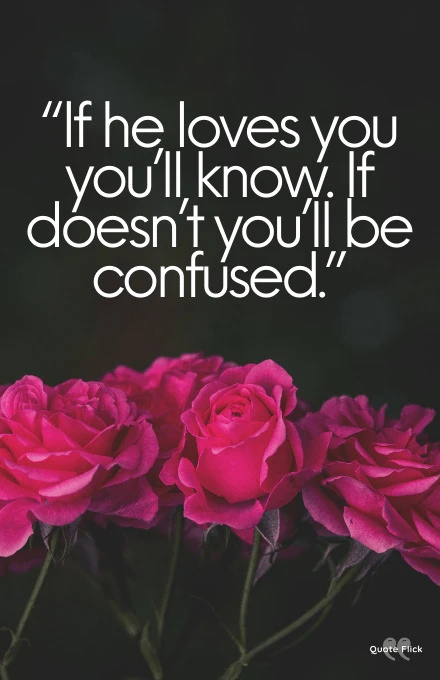 9. "Deep down I'm still confused about you." – Unknown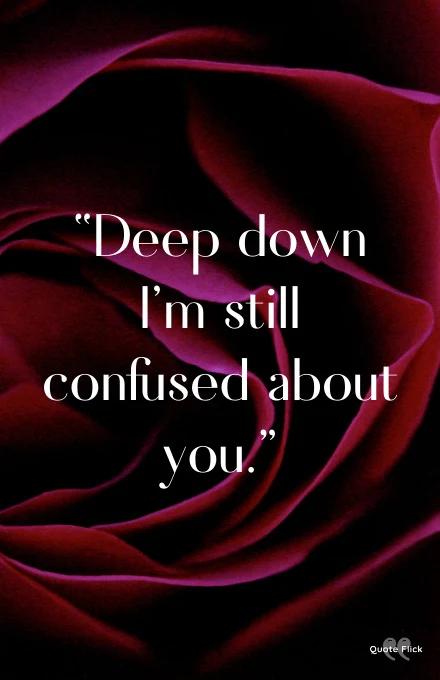 10. "When you're in love make sure you really are in love, and not just in love with the idea of being in love." – Unknown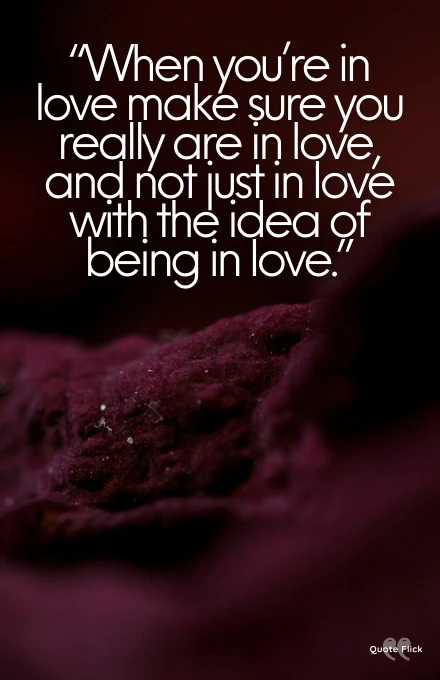 Have you seen Moving On After A Breakup Quotes and Relationship Trust Quotes
11. "Love can sometimes be magic. But magic can sometimes … just be an illusion." – Javan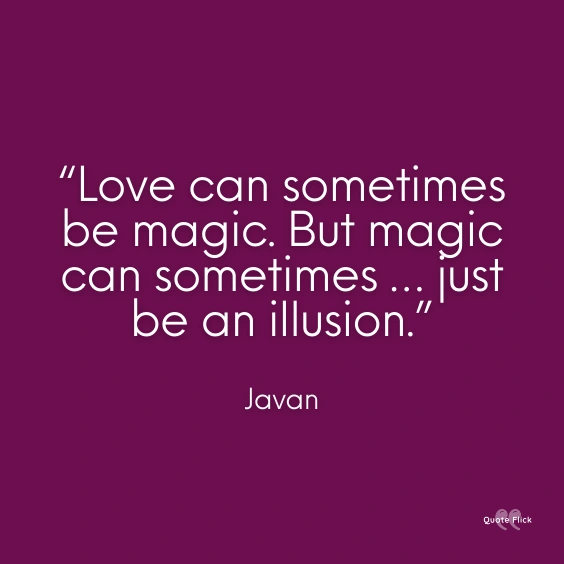 12. "You can never control who you fall in love with, even when you're in the most sad, confused time of your life. You don't fall in love with people because they're fun. It just happens." – Kirsten Dunst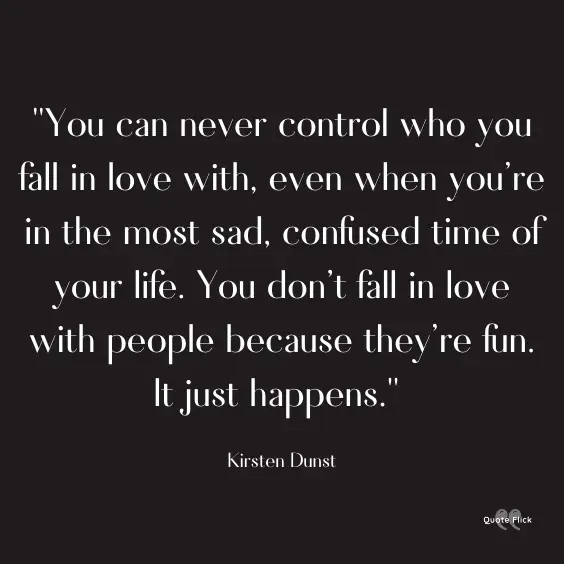 13. "Your intellect may be confused, but your emotions will never lie to you." – Roger Ebert
14. "Love is but another confusing thing that we are all trapped in, the webs you cannot get out." – Unknown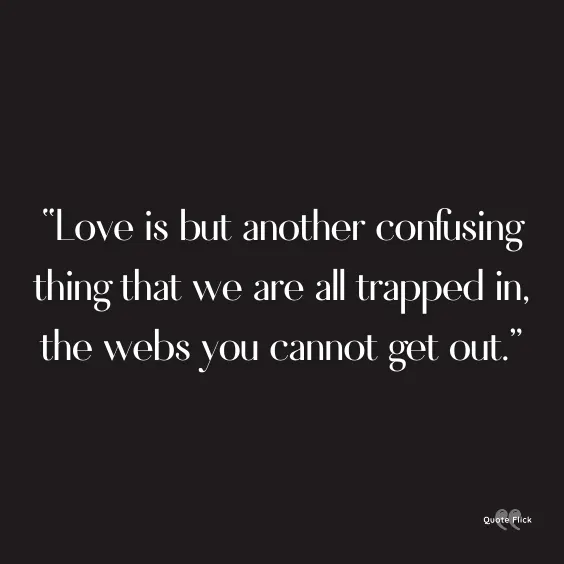 15. "It hurts when the person who made you feel so important and special yesterday makes you feel so unwanted today." – Unknown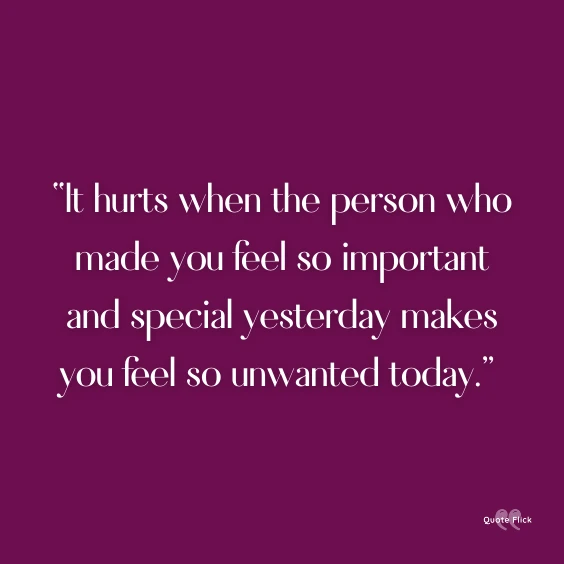 16. "I wish falling in love had traffic lights, so that I would know if I should go for it, slow down, or just stop!" – Unknown
17. "We are more than friends but less than a couple."- Unknown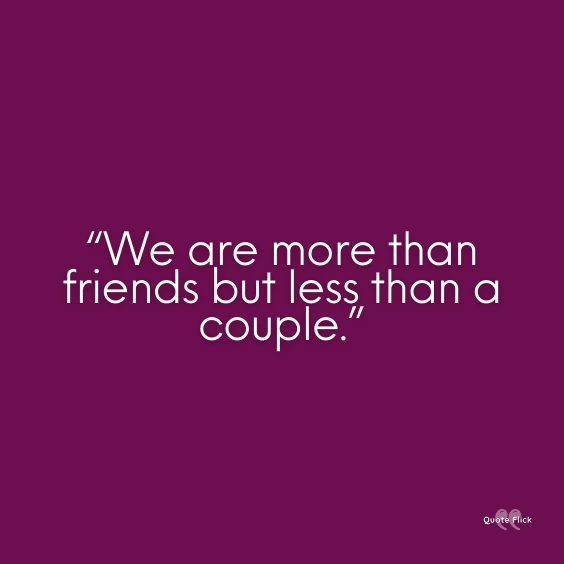 18. "You can't follow your heart when it is more confused than your head." – Unknown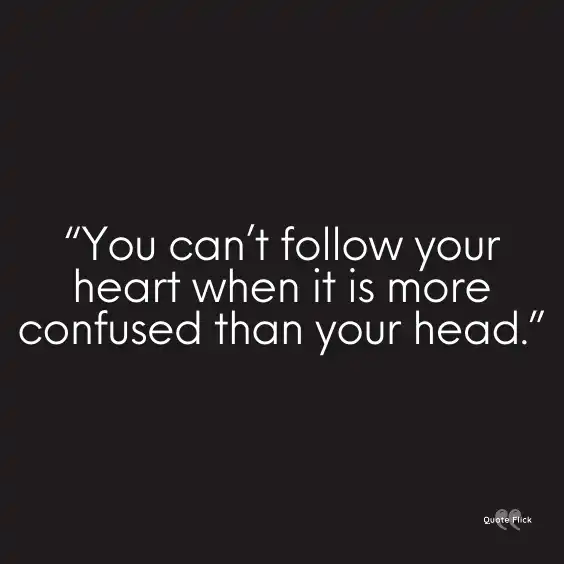 19. "I love you but I hate you. I miss you but I'm better off without you. I want you out my life, but I never want to let you go." – Unknown
20. "I don't think people understand how stressful it is to explain what's going on in your head when you don't even understand it yourself." – Unknown
You might like Partner In Crime Quotes and Soulmate Quotes
21. "Mind says move on and heart says hold on." – Unknown
22. "Either come closer or stay away. Having you in between is very exhausting." – Unknown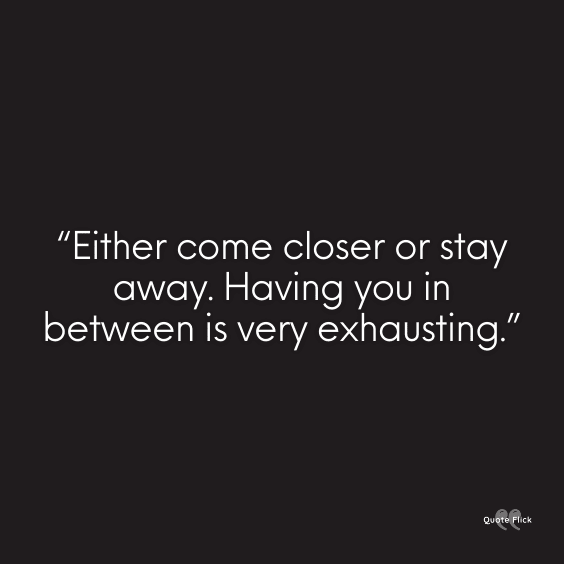 23. "There should be a relationship status for "I don't even know whats going on with us." – Unknown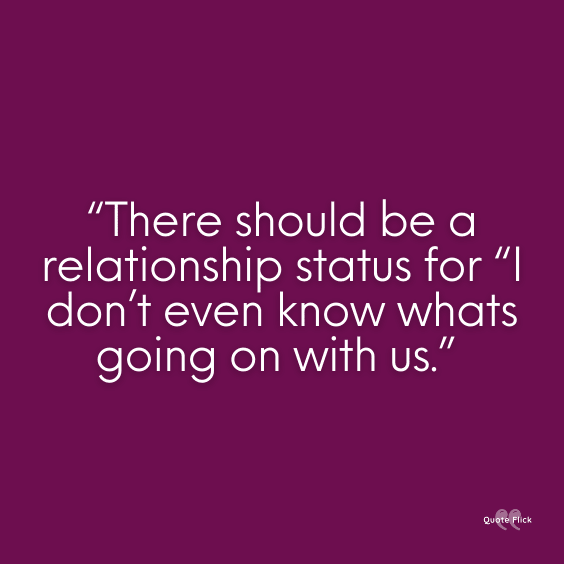 24. "Why can't you just tell me what you feel, because how you act is confusing me." – Unknown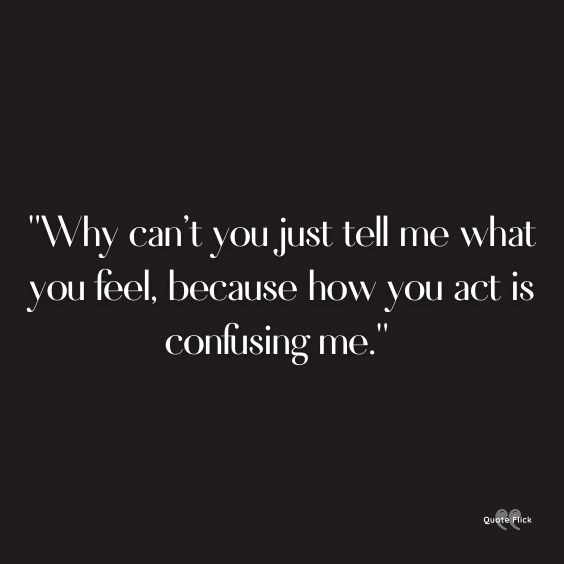 25. "Show me that you care. Because I am tired of guessing if you do or not." – Unknown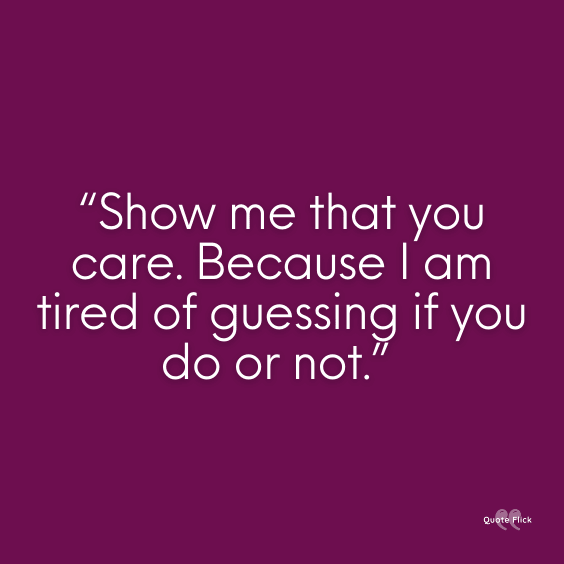 26. "It's ok to feel unsure. Be honest about what this love is to you. Don't confuse the situation by being dishonest." – Unknown
27. "If you're undecided about our love. Tell me. Tell me so I can decide. Don't string me along. Don't play with me." – Unknown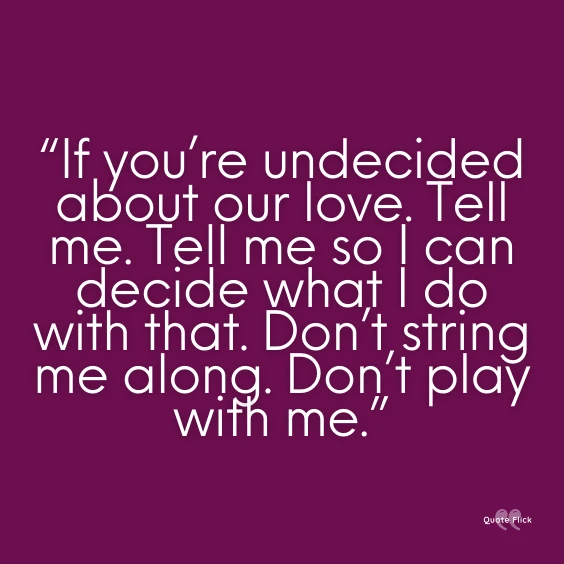 28. "Don't let good sex confuse your heart and make you think you're in love." – Unknown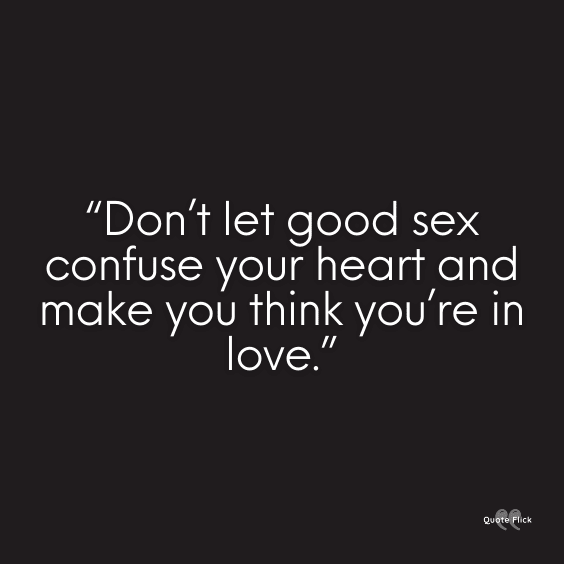 29. "Where do I even begin when it comes to loving you and being your friend, do I draw the line?" – Unknown
30. "Just because he's confused about what he wants doesn't mean you have to waste your time waiting." – Unknown
Enjoyed these quotations? Why not take a look at Actions Speak Louder Than Words Quotes and Quotes About Mistakes
Holly Jaskolka is a certified Emotional Freedom Technique (EFT) practitioner, yoga instructor, and an impassioned advocate for holistic well-being. Fueled by her love for animals and wanderlust, Holly leads a plant-based lifestyle that she complements with immersive travel experiences. When she's not jet-setting to uncover the world's hidden gems, she's empowering individuals to heal emotionally, particularly those grappling with the aftermath of breakups. Connect with Holly on LinkedIn.