This collection of 50 do-it-now quotes are helpful when it comes to taking action, getting things done, and making things happen in your life.
If you're procrastinating and asking yourself why now, or what do I need to do now, then these messages and phrases are perfect for you. Take a chance on yourself, don't waste any time, and push yourself out of your comfort zone!
There are so many do it now quotes to choose from in this article. Simply browse the list and choose your favorite.
Spread the motivation by sharing on social media or with your loved ones! Why wait, there's no time like the present – do it now!
Do It Now Quotes
1. "Formula for success: rise early, work hard, strike oil." – J. Paul Getty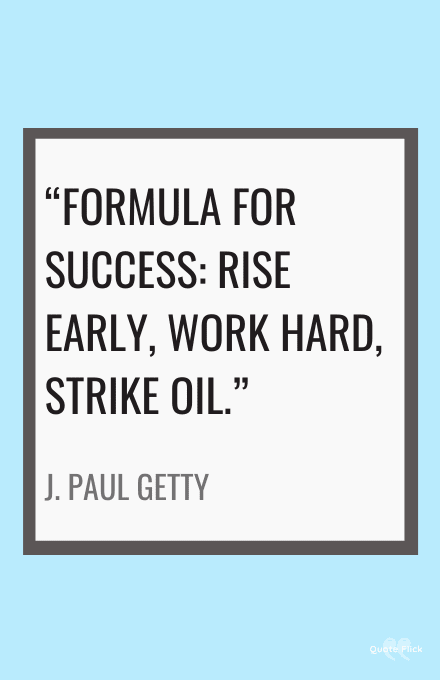 2. "Dream big, start small, but most of all, start." – Simon Sinek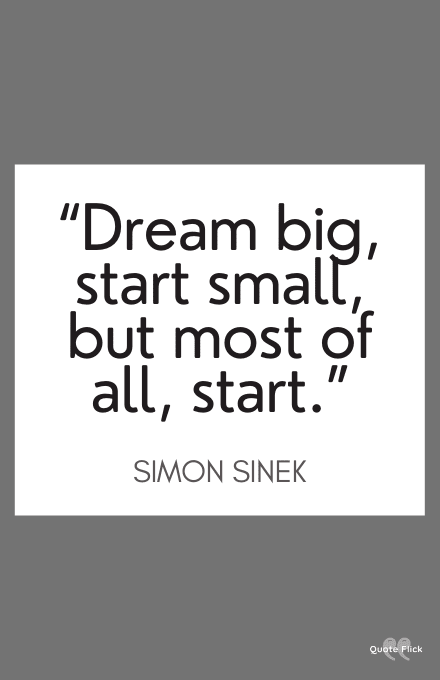 3. "We all find ourselves in situations that at times seem hopeless. And, we all have the choice to do nothing or take action." – Catherine Pulsifer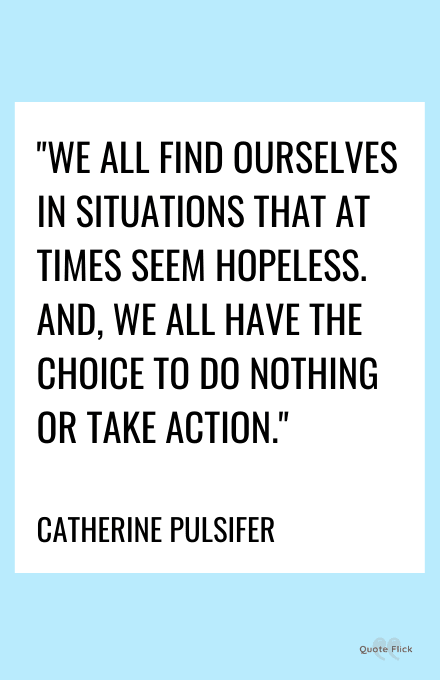 4. "The time is now. What you have to do, do it now." – Lailah Gifty Akita
5. "If you want to do anything, do it now, without compromise or concession, because you have only one life." – Gao Xingjian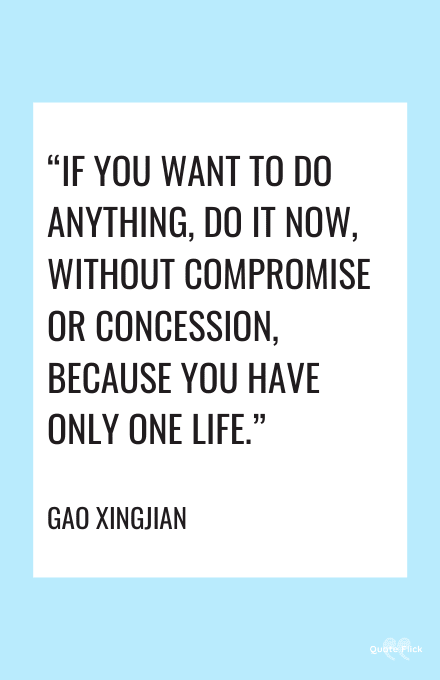 6. "Do you want to know who you are? Don't ask. Act! Action will delineate and define you." – Thomas Jefferson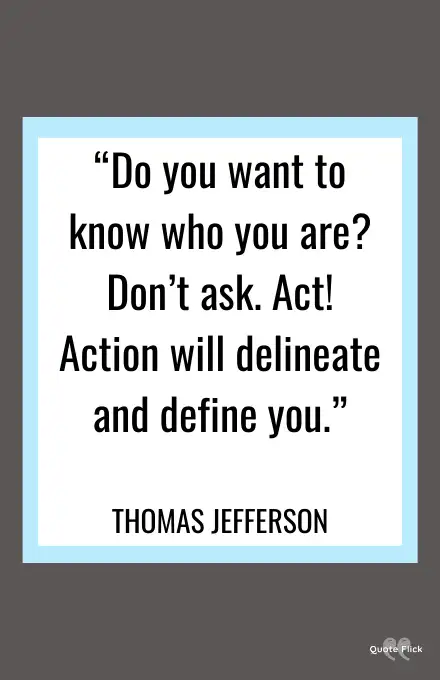 7. "Got a proper job at 28. Gave it up to try comedy at 38. Decided to get fit and healthy at 48. It's never too late. But do it now" – Ricky Gervais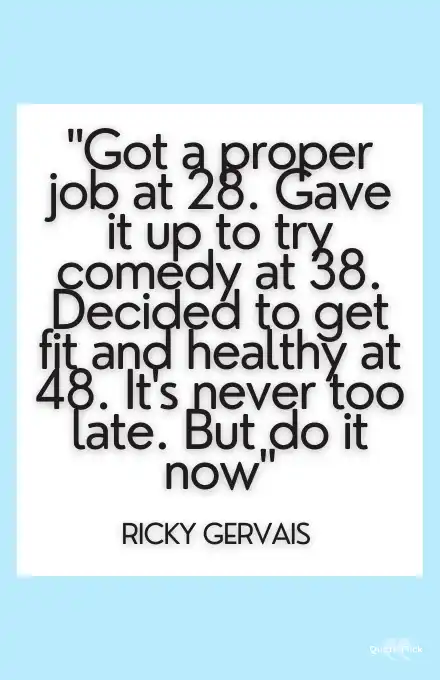 8. "When there is time, there is no money… And when there is money, there is no time… So, if you don't want to have regrets in this life, do it when you have either of them, don't wait for both!" – Yulia Lipovka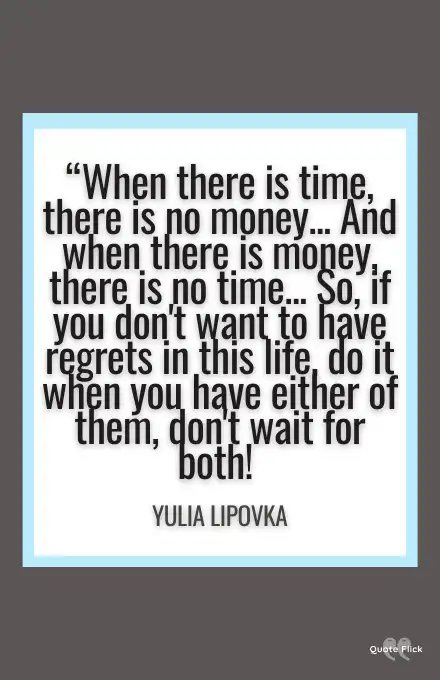 9. "Well done is better than well said." – Benjamin Franklin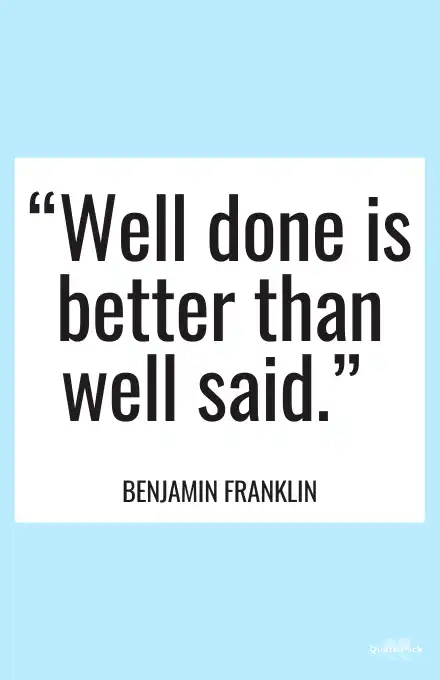 10. "Only we can take the action that will create the transformation we seek." – Kristen Moeller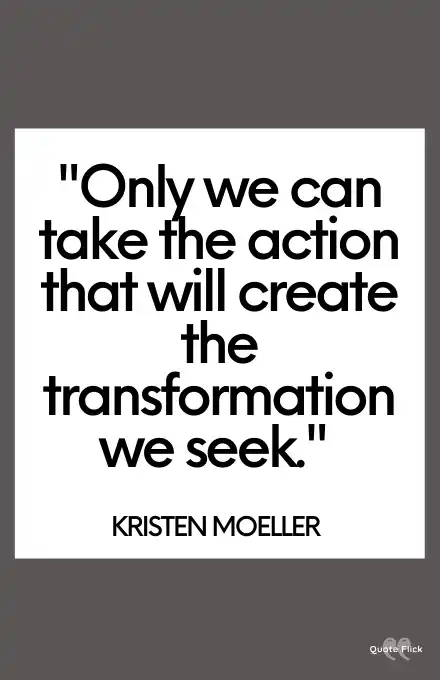 Have you read Determination Quotes and Proactiveness Quotes?
11. "There is a lot of stuff now that is in bad taste, and I don't see the necessity for it all. We didn't have to do it in our time, and they don't have to do it now." – Clint Walker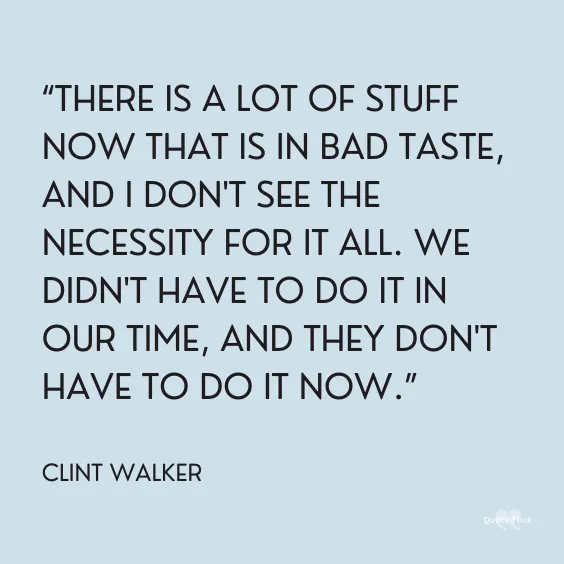 12. "Inaction breeds doubt and fear. Action breeds confidence and courage. If you want to conquer fear, do not sit at home and think about it. Go out and get busy." – Dale Carnegie
13. "There is no perfect place, job, or life; we only have the present time. Love what you do, or do something else". – Rodolfo Peon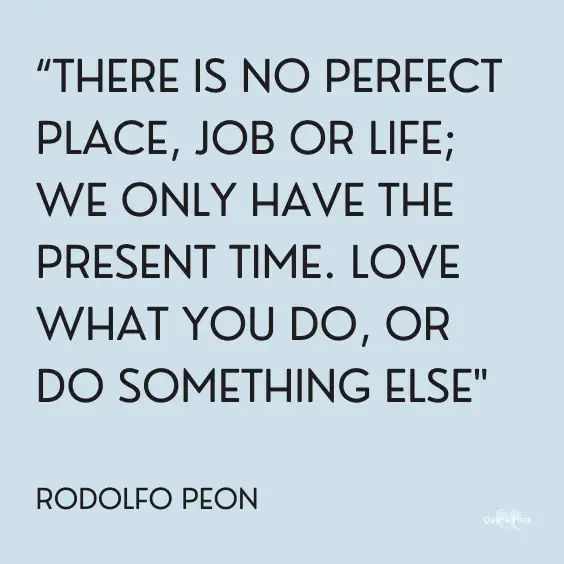 14. "You must take action now that will move you towards your goals. Develop a sense of urgency in your life." – Les Brown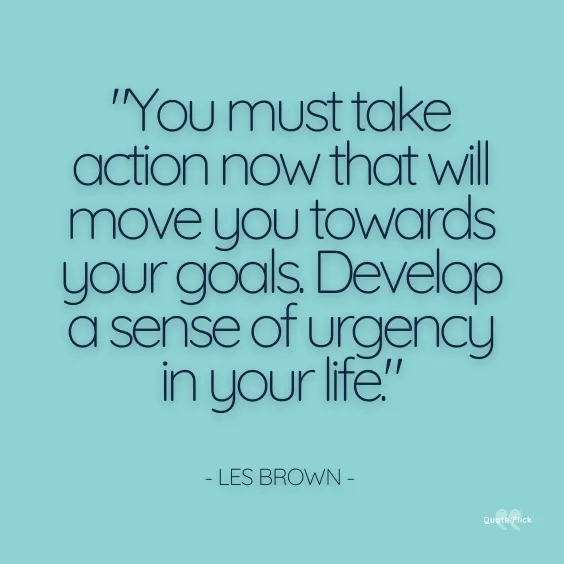 15. "Whatever you want to do, do it now." – Gloria Steinem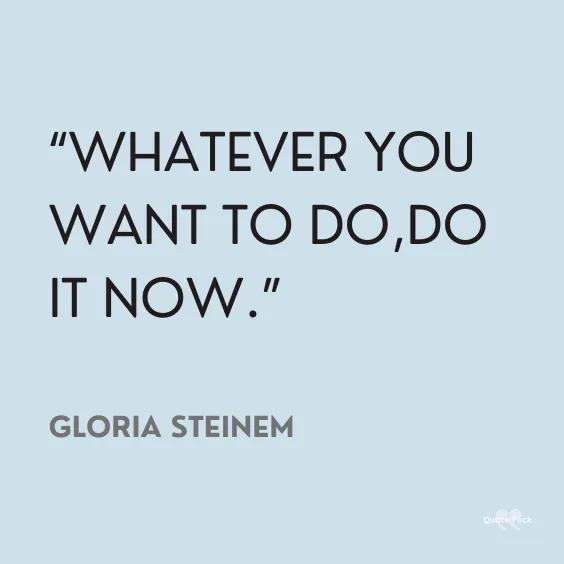 16. "If you want to become a multi-millionaire in three years, no matter how much you pray and think positively, it will not happen if you do not take action." – Robin Sharma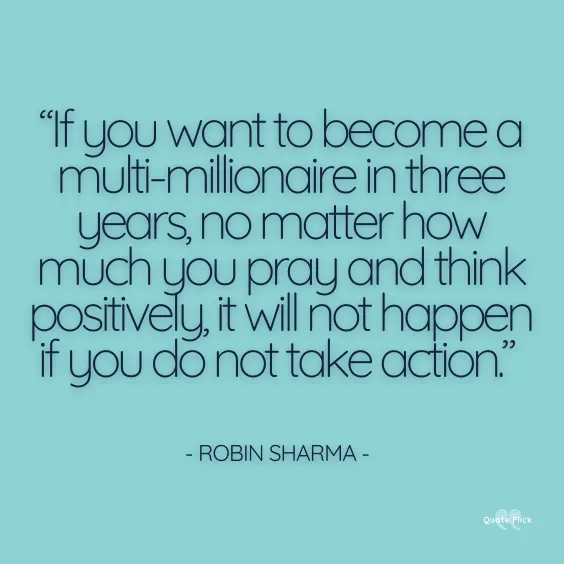 17. "Doers & Dreamers, Fear out, dream in. Take action and win!" – Lord Robin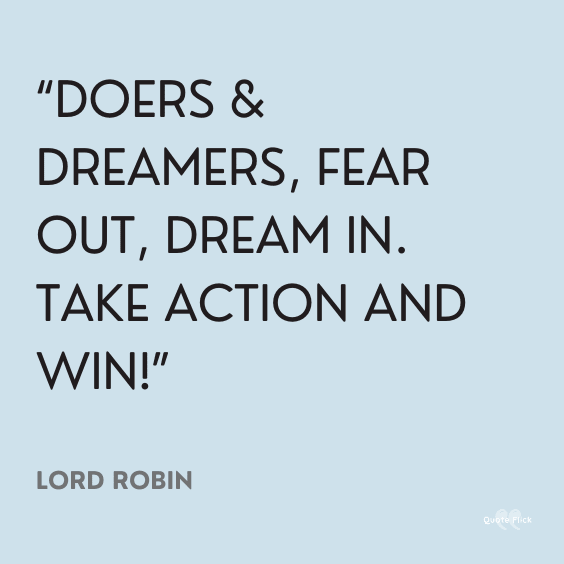 18. "Take action every day – some small dose at a time." – Jeffrey Gitomer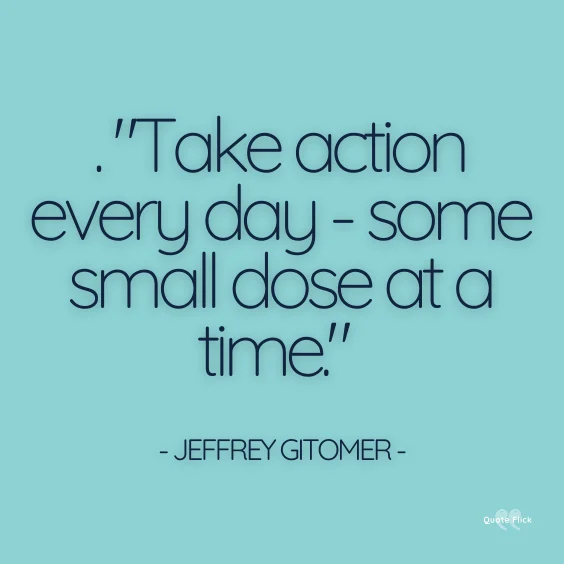 19. "Let's grow old and die together. Let's do it now." – Ani DiFranco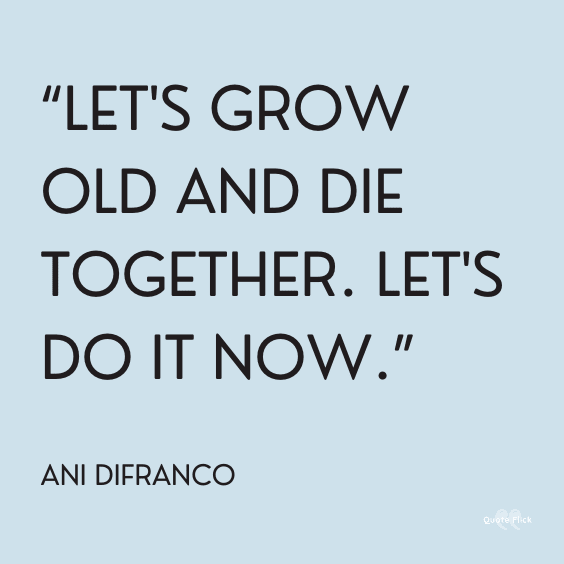 Need more inspiration to get going? Check out Inspirational Quotes and Quotes To Live By
20. "We uncover our nature through action." – Steven Pressfield
21. "No plan and no action will lead to no results." – Germany Kent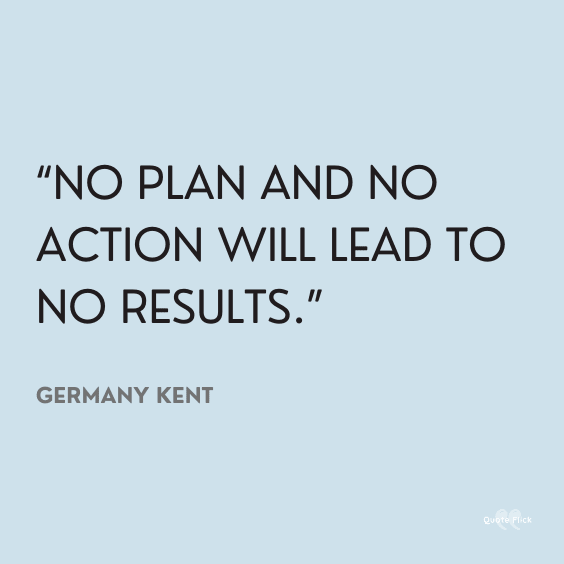 22. "Some people have the personal fortitude to start taking action to accomplish their conscious dreams while others do no more than talk about it, think about it, but take no concrete action to even start." – Byron Pulsifer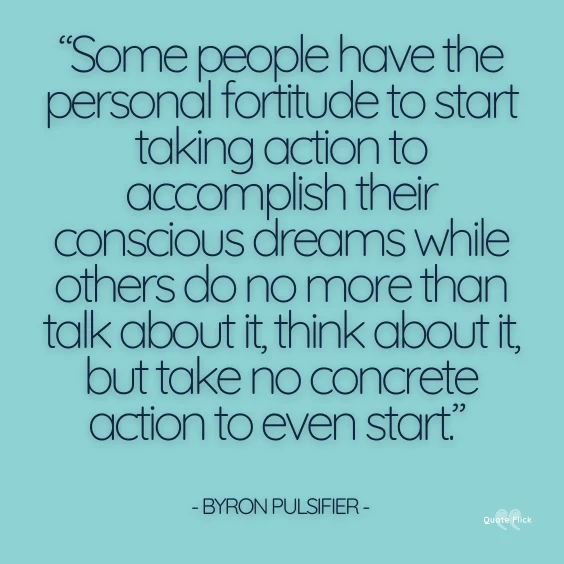 23. "Oh well, I suppose lots of people will do it now." – Arthur Whitten Brown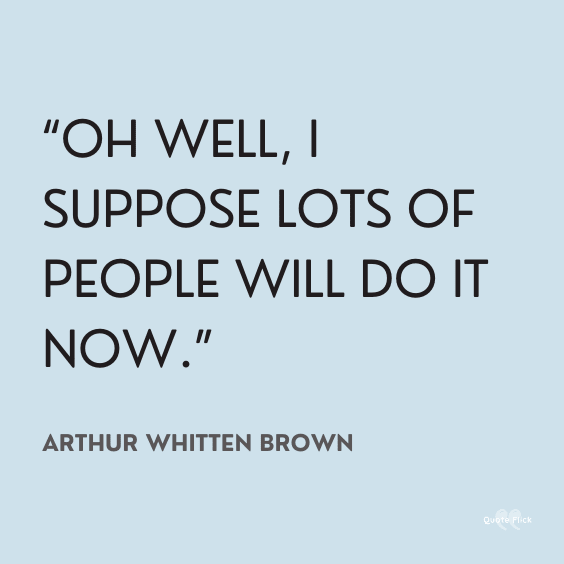 24. "Your doubts create mountains. Your actions move them." – Mel Robbins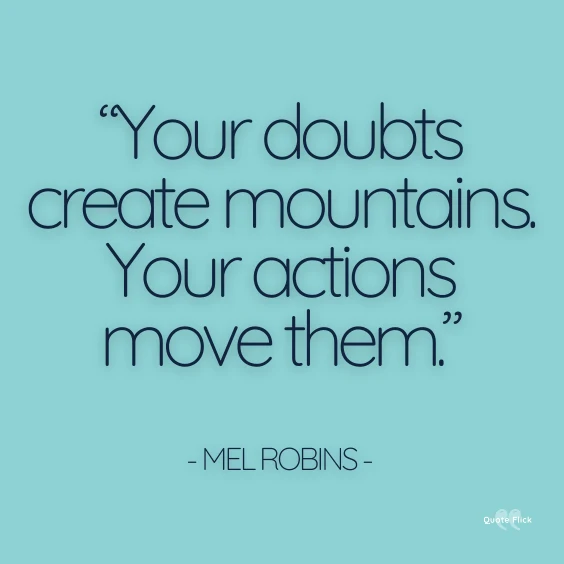 25. "No more excuses. No more self-sabotage. No more self-pity. No more comparing yourself to others. Time to step up. Take action right now and start living your life with purpose.⁠" – Anthon St. Maarten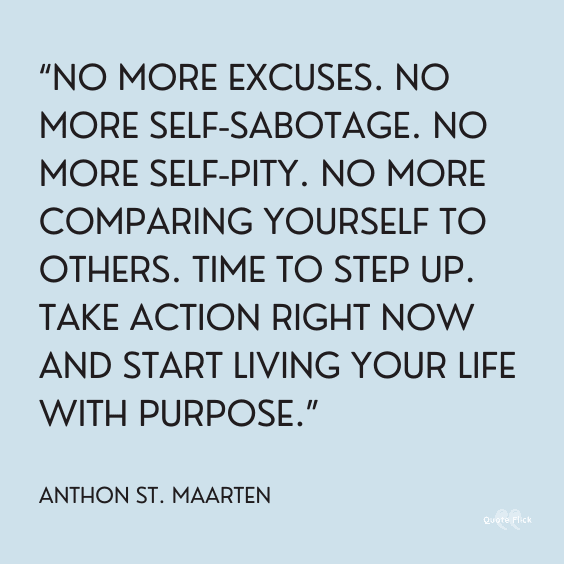 26. "How many green lights do you need in order to proceed?" – Torron-Lee Dewar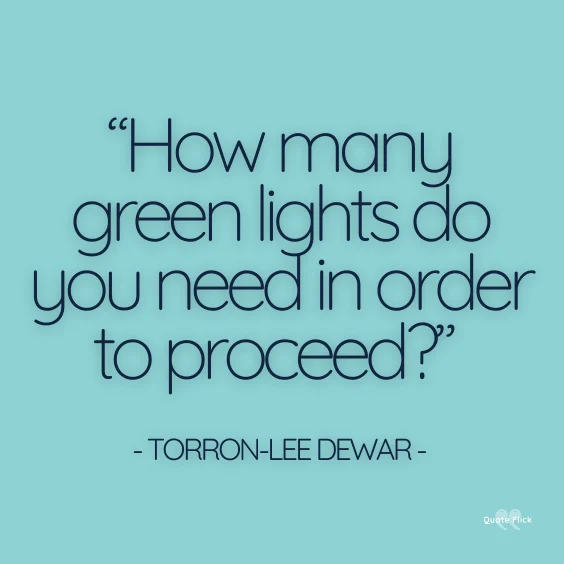 27. "If I take action, I'm at least more likely to succeed than if I stay stranded in my comfort zone." – Jeff Kooz,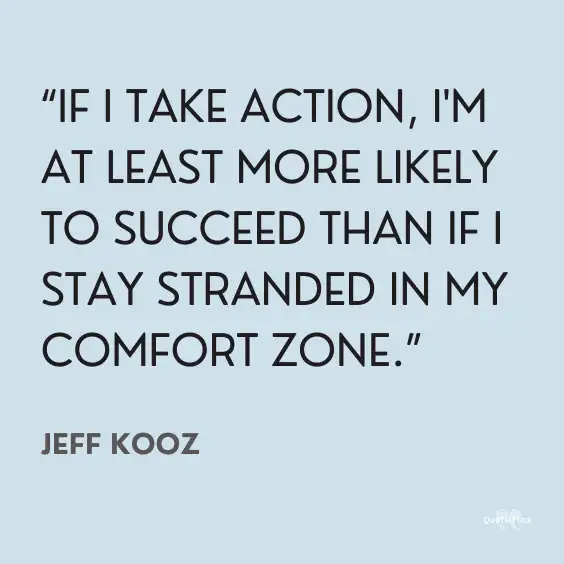 28. "do it now. There may be a law against it tomorrow." – Laurence J. Pete
29. "Action is a great restorer and builder of confidence. Inaction is not only the result, but the cause of fear." – Norman Vincent Peale
30. "Do not wait until regrets are your only option, make the changes and act before it's too late." – RJ Intindola
31. "Paint your vision, develop tasks, prioritize action steps and do it now."- Pat Croce
32. "Action is the foundational key to all success." – Pablo Picasso
33. "When you take action on your goals, gorgeous avenues gets lined up for you." – Hiral Nagda
34. "A mentor's greatest gift isn't always his guidance, but rather the confidence he can give you to move forward and take action." – Derek C. Doepker
35. "Let today be the day where you rise above the excuses." – Hiral Nagda
36. "You cannot score a goal sitting on the bench. To do so, you have to dress up and enter the game." – Israelmore Ayivor
37. "Do what you can, with what you have and do it now!" – George Washington Carver
38. "Nothing will work unless you do." – Maya Angelou
39. "Start right now with whatever you have. Six months from now it will be an absolute game-changing move of your life." – Hiral Nagda
40. "To cure fear, you must take action. Action cures fear." – Martin Dasko
41. "Do it and do it now. Err on the side of taking action" – J. Willard Marriott
42. "The only impossible journey is the one you never begin." – Tony Robbins
43. "When you are not sure what to do, take action. You will quickly find out." – Jeffrey Fry
44. "Failure is what many people fear so much that they don't even take action." – Vic Johnson
45. "I never do anything normal anyway. I just get other people to do it now." – Robert Pattinson
46. "Don't rest and don't stop – ever. Most valuable chips you have are your mindset, actions, persistence, and creativity." – Grant Cardone
47. "One thing Mom taught me, "You're going to be dead a long time, so do it now!" – Rita Mae Brown
48. "I expect to pass through this world but once. Any good therefore that I can do … let me do it now." – William Penn
49. "Move fast. A sense of urgency is the one thing you can develop that will separate you from everyone else. When you get a good idea, do it now." – Brian Tracy
50. "Somebody should tell us, right at the start of our lives, that we are dying. Then we might live life to the limit, every minute of every day. Do it! I say. Whatever you want to do, do it now! There are only so many tomorrows." – Pope Paul VI
Next: Positive Quotes or Words of Encouragement