There is nothing like reading through some exciting and funny hot weather quotes to make a day in the unbearable heat more enjoyable! Whether you embrace the heat of the summer or find it hard to cope with high temperatures, we're sure that you will relate to one of these sayings or quotations!
Just as the saying goes regarding learning to embrace and dance in the rain, we feel the same about the summer sunshine and heat. Learn to enjoy those hot days and find things to do in boiling hot weather that help you to relax and cool down! Please feel free to share your favorite hot day's quotes with a friend, on Pinterest, or on social media – this helps us a lot!
Funny Hot Weather Quotes
1. "Iced coffee, on a hot day, can perform miracles." – Unknown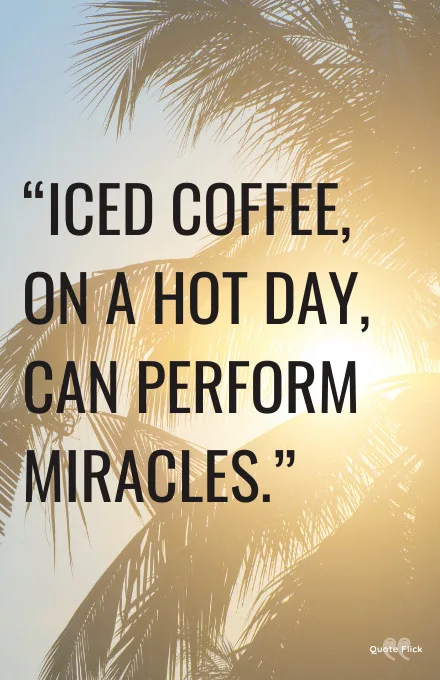 2. "It is a grave error to assume that ice cream consumption requires hot weather."- Anne Fadiman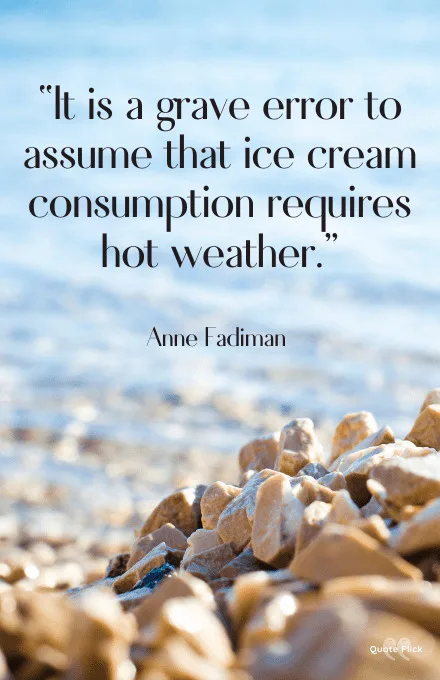 3. "I run three to four times a week. I go down to Orange County in California and I run all the time … all the time. You see the oceans, the trees. I like running in hot weather. I like to sweat and get all those toxins out of my system. I thoroughly enjoy it." – Sugar Ray Leonard
You Might Also Like: Sun-Kissed Captions for Instagram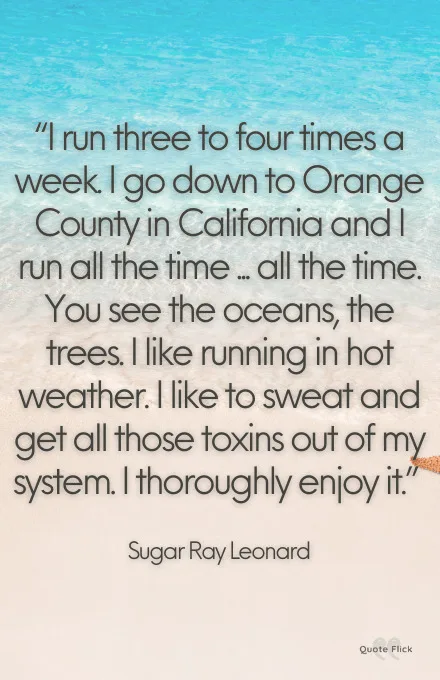 4. "Happiness is… a glass of cold water after a walk home in hot weather." – Unknown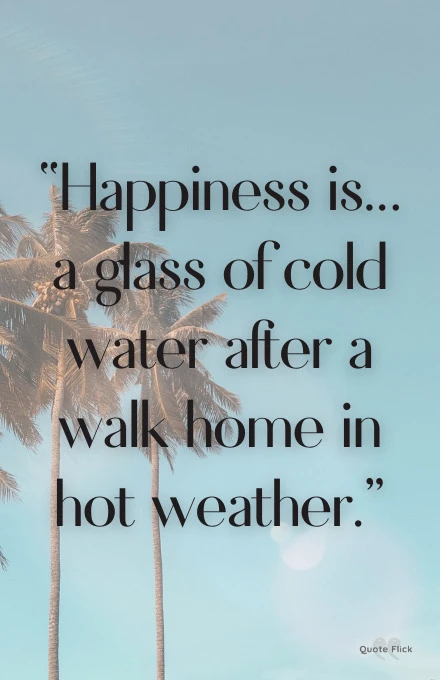 5. "I'm not saying its hot outside, but two hobbits just threw a ring at me." – Unkown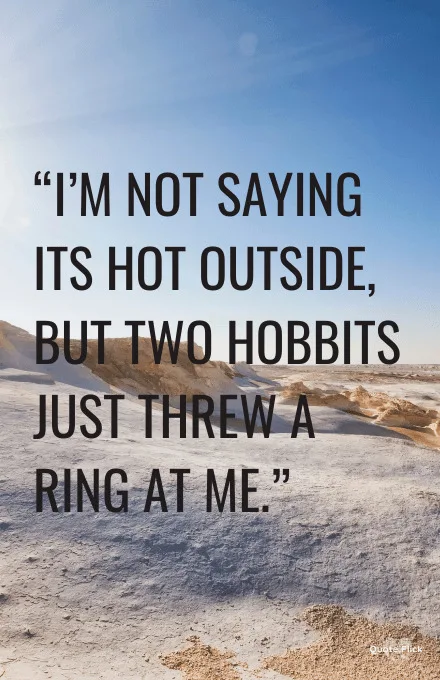 6. "The heat index is somewhere in between OMG and WTF." – Unknown
7. "The weather is hot enough now to start complaining about how hot the weather is." – Unknown
You Might Also Like: Sunset Quotes or Sunrise Quotes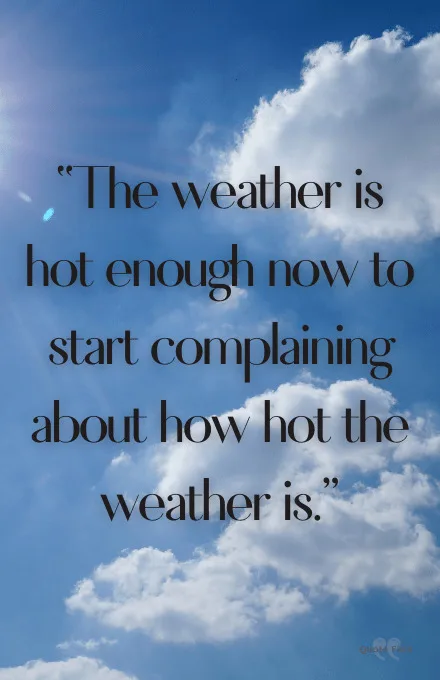 8. "This heatwave is brutal! Not only is it hot enough to fry an egg on the sidewalk, but you can use your mailbox as a toaster oven." – Unknown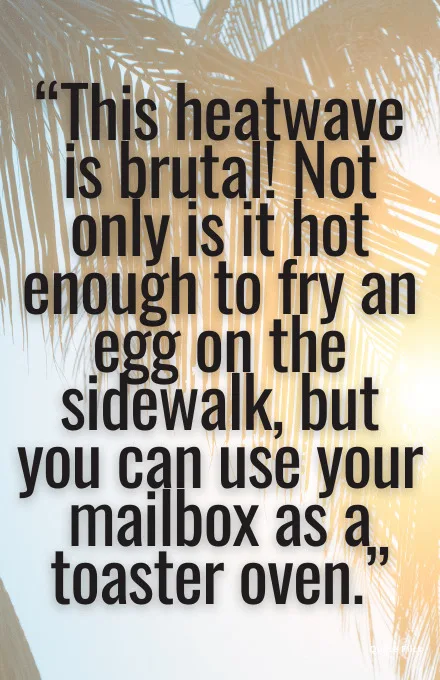 9. "I say…it's so hot! The hens are picking up worms with potholders!" – Unknown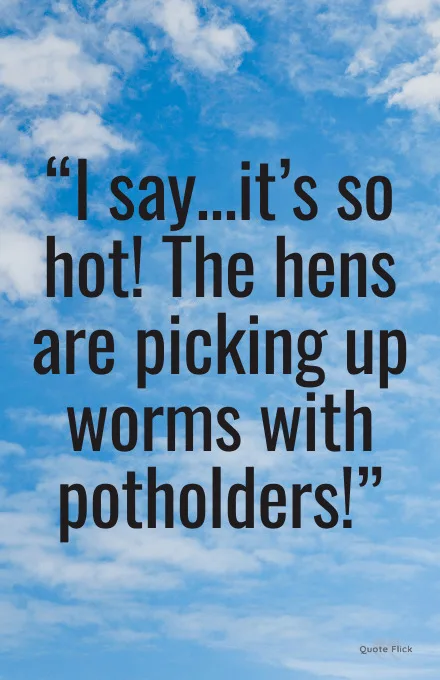 10. "Sleeping is hard in the very hot weather because the blanket is too warm but I can't take them off as monsters might get me." – Unknown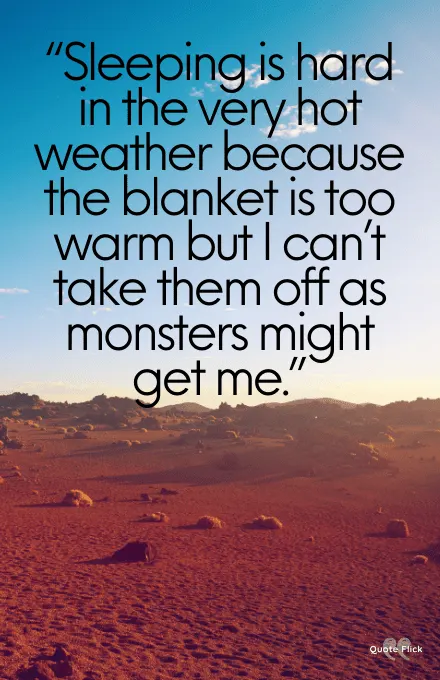 11. "I'm not into cold weather, I like warm weather." – Amos Lee
Next: Sunshine Quotes
12. "It's so hot outside that I went to buy vegetables, and by the time I got home they turned into soup already." – Unknown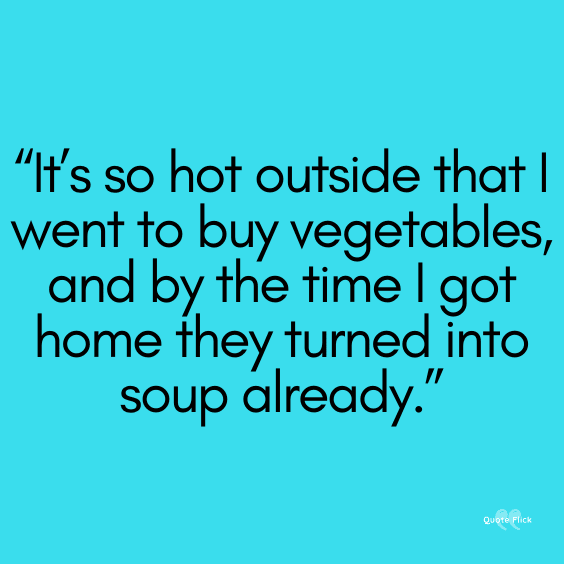 13. "I'm pretty sure humans were intended to hibernate all summer. I'm sure that I'm one of those humans. Wake me up in October." – Unknown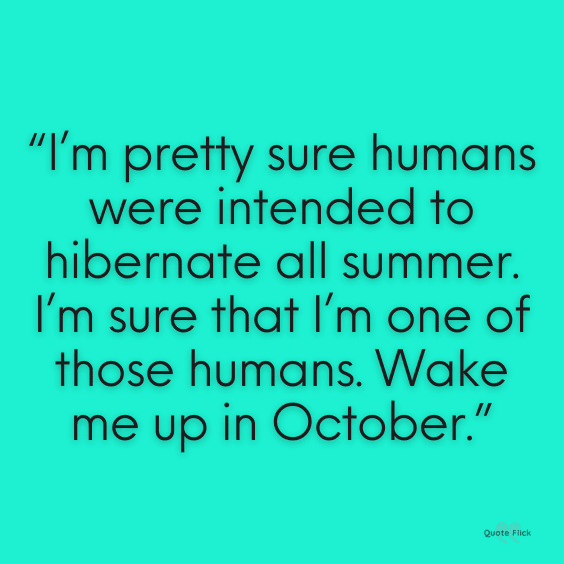 14. "I love how summer just wraps its arms around you like a warm blanket." – Unknown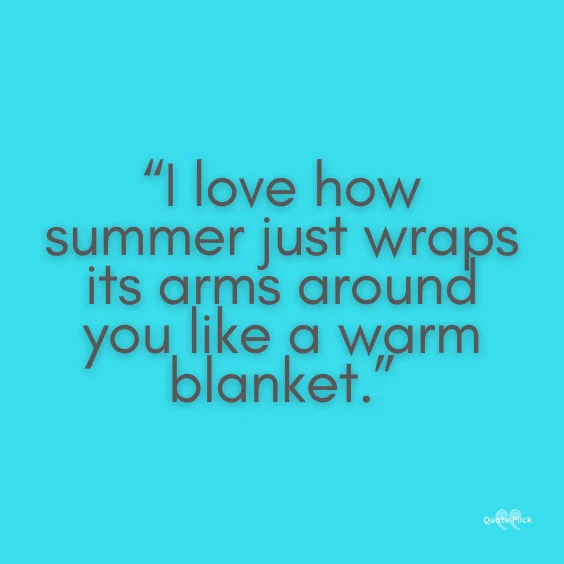 15. "Dear summer, stop showing off. We know you're hot!" – Unknown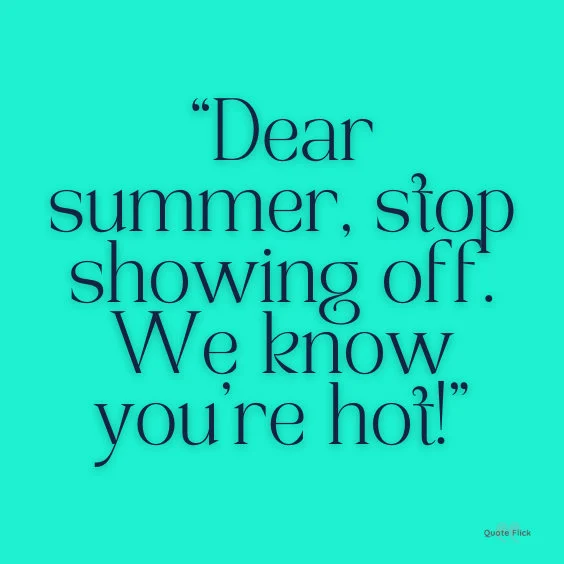 16. "Iced coffee on a hot day, performs miracles." – Unknown
17. "Wind is God's way of balancing heat." – Unknown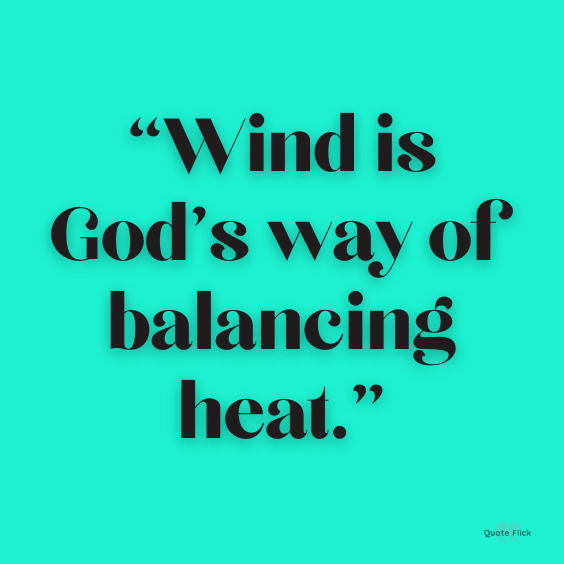 18. "August is a month when if it is hot weather it is really very hot."- Gertrude Stein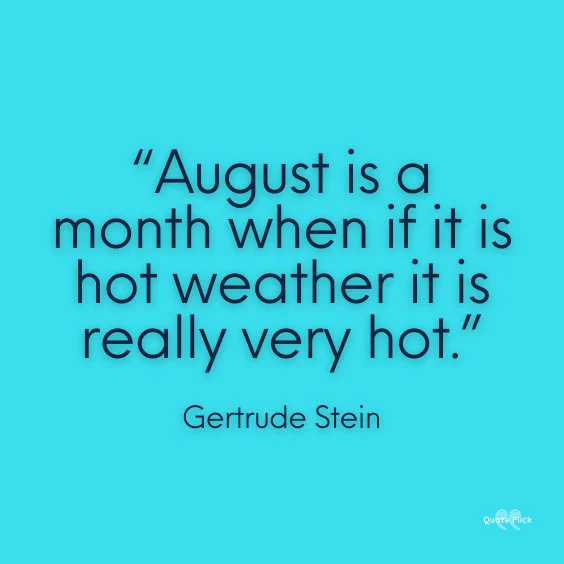 19. "What dreadful hot weather we have! It keeps me in a continual state of inelegance." – Jane Austen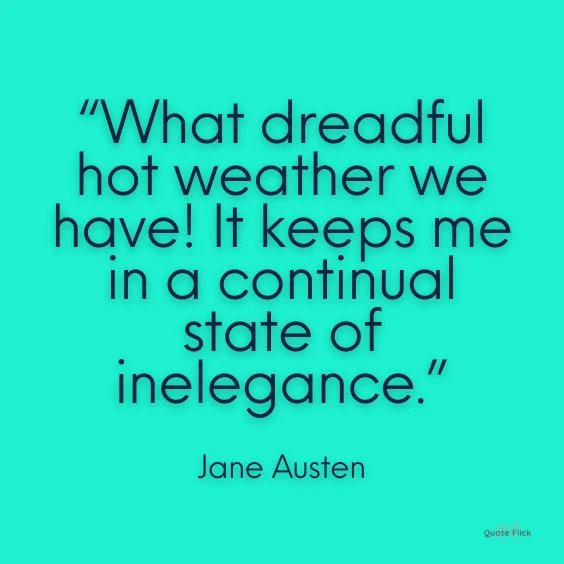 20. "I was made for hot weather." – Unknown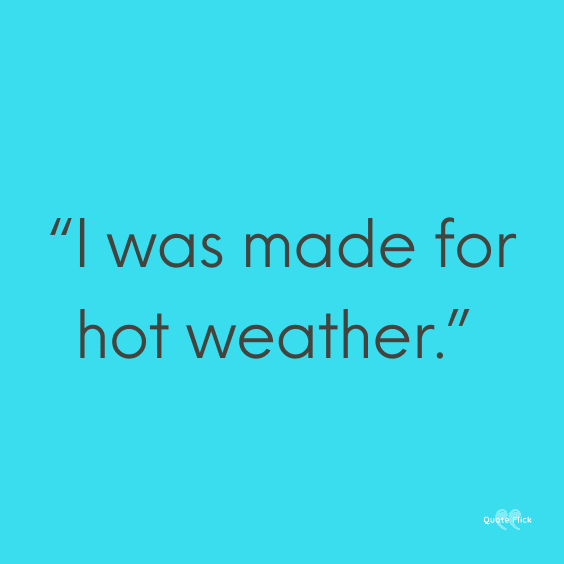 21. "The best thing about a heatwave is  constantly having the illusion you're getting exercise." – Unknown
22. "Summer nearly does me in every year, It's too hot and the light is unforgiving and the days go on way too long." – Anne Lamott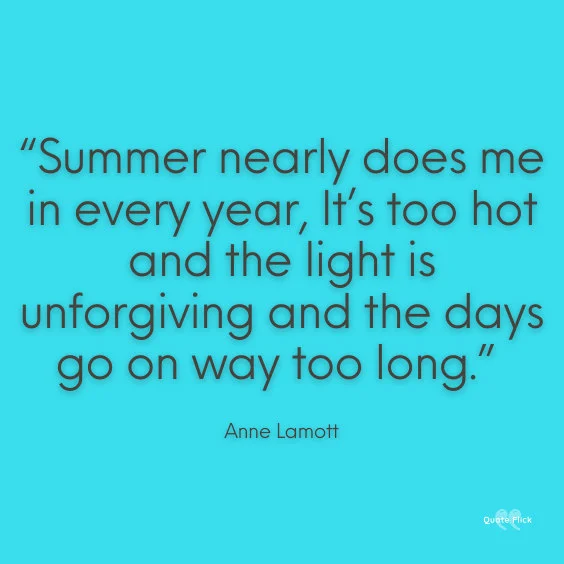 23. "It's too hot for clothes today." – Unknown
24. "I'm gonna complain about the weather even though I'm indoors doing a whole lot of nothing." – Unknown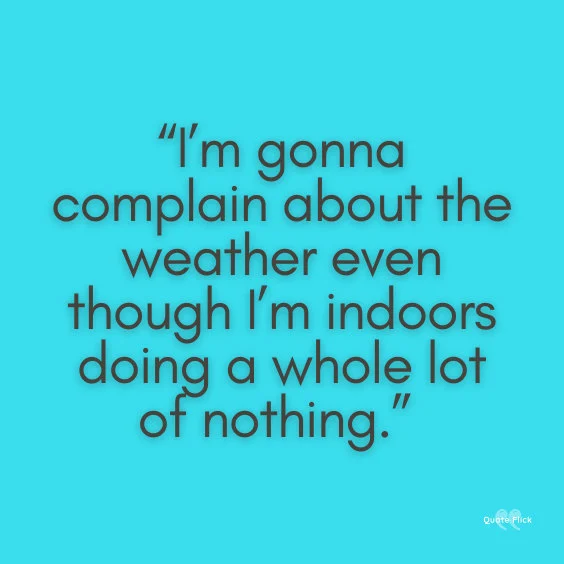 25. "This kind of heat sucks when you're not at the beach with a cold beer in your hand." – Unknown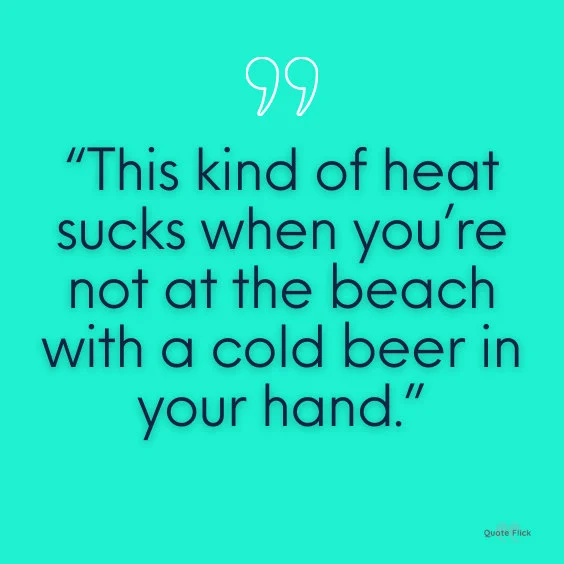 26. "It's too hard to argue with someone who doesn't believe in global warming." – Unknown
27. "I gotta get my life together. This damn heat made me realize I can't go to hell." – Unknown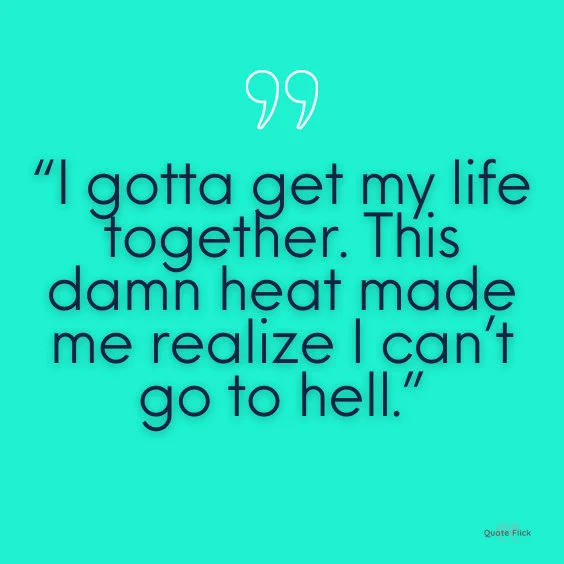 28. "I miss hating the summer heat." – Unknown
29. "Beat the heat with a nice cool treat." – Unknown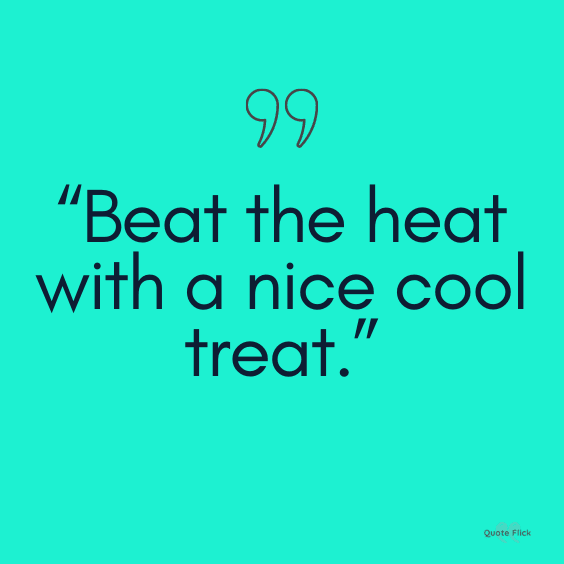 30. "It's so hot, even my fake plants are wilting." – Linda Solegato
31. "Happiness is a day at the pool." – Unknown
32. "If the weather is summer in your mind, even the coldest winter will be hot for you! If the weather is winter in your mind, even the hottest summer will be cold for you!" – Mehmet Murat Ildan
33. "But tomorrow may rain, so I'll follow the sun." – The Beatles
34. "Summer, dropping so easily a delicious everything upon your skin and lips. Like a never-ending kiss — taunting, deep, and luscious. The sun. The heat. The thousand echoes of a timelessness before time, when every day seems longer than the next and no day seems likely to ever truly end. Summer." – Carew Papritz
35. "In the summertime, when the weather is hot, you can reach right up and touch the sky." – Mungo Jerry
36. "It is commonly observed, that when two Englishmen meet, their first talk is of the weather; they are in haste to tell each other, what each must already know, that it is hot or cold, bright or cloudy, windy or calm." – Samuel Johnson
37. "If I don't make it to heaven, at least I know what hell feels like with this heat!" ― April Mae Monterrosa
38. "Hot weather opens the skull of a city, exposing its white brain, and its heart of nerves, which sizzle like the wires inside a lightbulb. And there exudes a sour extra-human smell that makes the very stone seem flesh-alive, webbed and pulsing." – Truman Capote
39. "Good weather all week, but come the weekend, and the weather stinks. When the weather is too hot, they complain; too cold, they complain; and when it's just right, they're watching TV." – Rita Rudner
40. "It's that time of year when some people will say "It's too hot for coffee". These people do not understand coffee they are not to be trusted." – Unknown
41. "I like hot weather. I think it might be a bit better if England was a bit hotter." – Freddie Highmore
42. "People don't notice whether it's winter or summer when they're happy." – Anton Chekhov
43. "When I feel the heat, I see the light." – Everett Dirksen
44. "Summer has set in with its usual severity." – Unknown
45. "When the weather is really hot, I tend to live in denim cut-offs." – Ashley Madekwe
46. "Surely, anyway, a working day of eight or nine hours which is not split by a nap is simply too much for a human being to take, day in, day out, and particularly so in hot weather." – Tom Hodgkinson
47. "The weather is like the government, always in the wrong." – Jerome K. Jerome
48. "Iced tea is too pure and natural a creation not to have been invented as soon as tea, ice, and hot weather crossed paths." – John Egerton
Holly Jaskolka is a certified Emotional Freedom Technique (EFT) practitioner, yoga instructor, and an impassioned advocate for holistic well-being. Fueled by her love for animals and wanderlust, Holly leads a plant-based lifestyle that she complements with immersive travel experiences. When she's not jet-setting to uncover the world's hidden gems, she's empowering individuals to heal emotionally, particularly those grappling with the aftermath of breakups. Connect with Holly on LinkedIn.