If you're looking for some funny birthday quotes and wishes, you've come to the right place! We've collected 30 witty birthday quotations and funny happy birthday greetings for you to share with loved ones on their special day.
Read on to find a selection of cheesy, hilarious, and silly messages you can write in a birthday card – or send virtually!
Either way, enjoy the humor, and we hope your loved one enjoys celebrating turning another year older!
Funny Birthday Quotes
If you're looking for witty birthday quotations to make sending a bday message to a loved one, here we have collected 15 of the best and funniest! Nothing like a bit of humor on special occasions!
1. "Middle age is when you're sitting at home on a Saturday night and the telephone rings and you hope it isn't for you." – Ogden Nash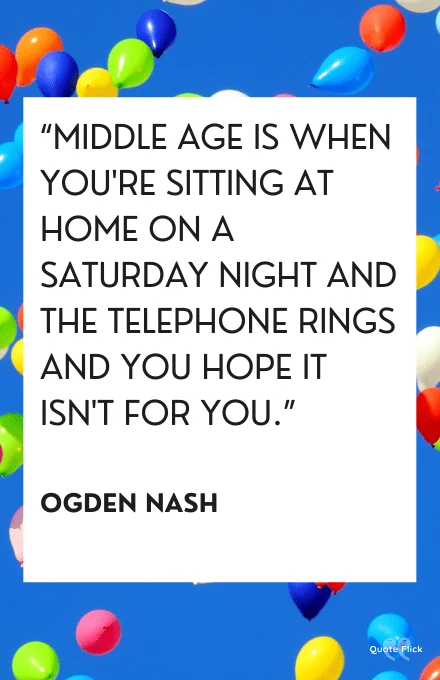 2. "As you get older, three things happen: The first is your memory goes, and I can't remember the other two." – Norman Wisdom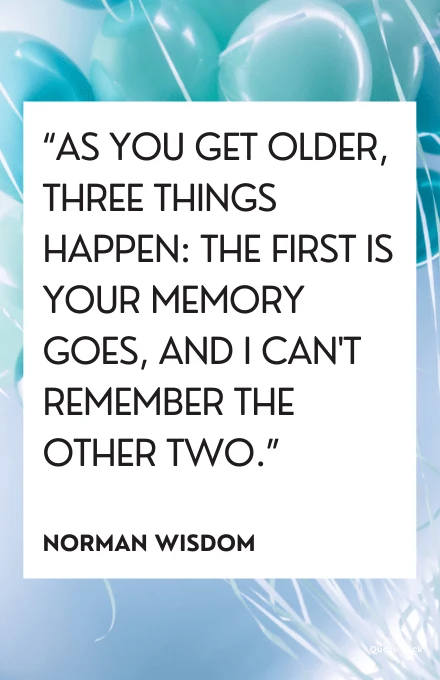 3. "The secret of staying young is to live honestly, eat slowly, and lie about your age." – Lucille Ball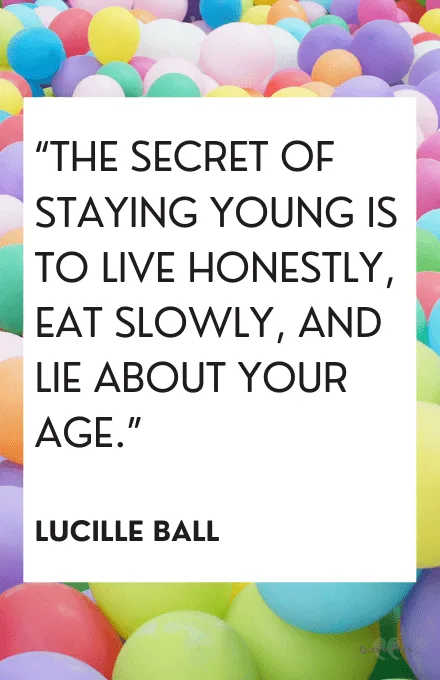 4. "You know you're getting old when the candles cost more than the cake." – Bob Hope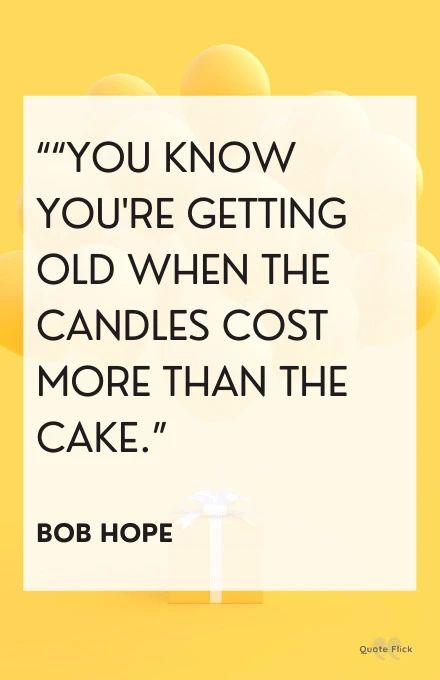 5. "Old age is like a plane flying through a storm. Once you are aboard there is nothing you can do about it." – Golda Meir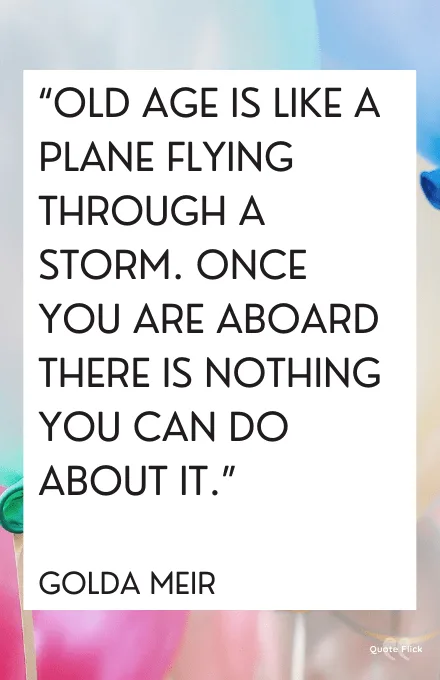 You Might Also Like:
6. "It's important to have a twinkle in your wrinkle." – Unknown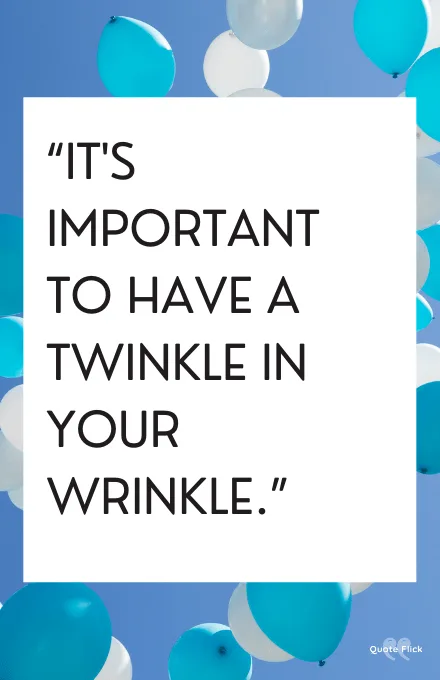 7. "Pamper yourself on your birthday, as in a few years someone will put a damper on your birthday reminding you of your age." – Byron Pulsifer
8. "After 30, a body has a mind of its own." – Bette Midler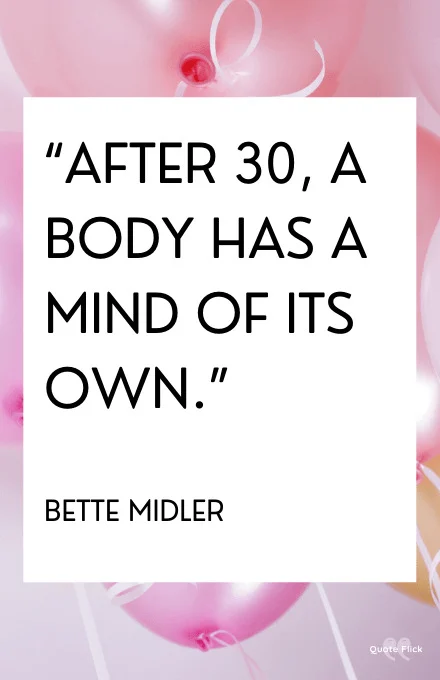 9. "Eventually you reach a point when you stop lying about your age and start bragging about it." – Will Rogers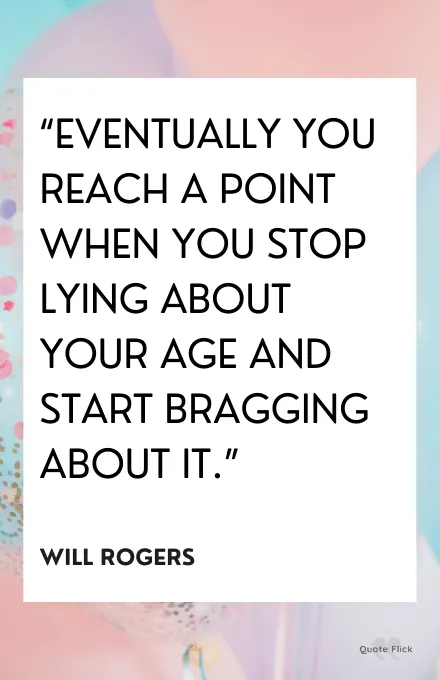 10. "The good thing about getting older is if you don't want to do something you can say, I'm too old to do that!" – Kate Summers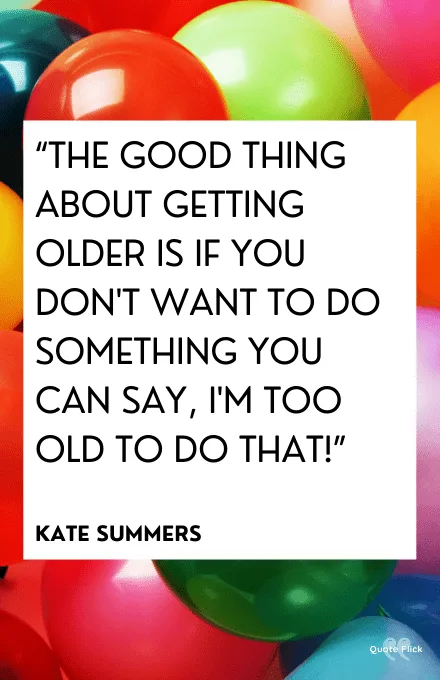 11. "It is sad to grow old but nice to ripen." – Brigitte Bardot
12. "The really frightening thing about middle age is the knowledge that you'll grow out of it." – Doris Day
13. "You're not as young as you used to be. But you're not as old as you're going to be." – Irish Saying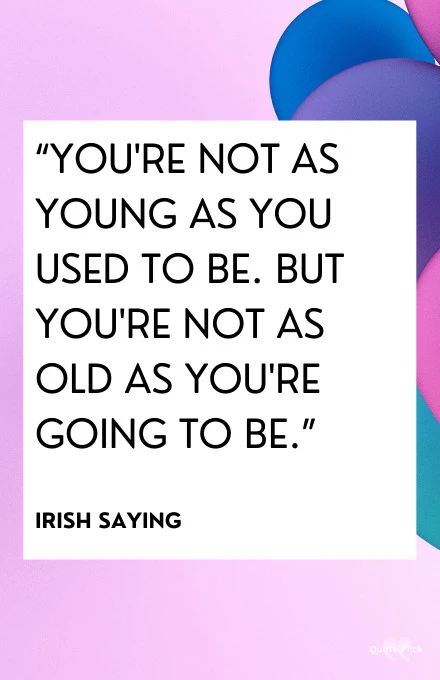 14. "Men are like wine. Some turn to vinegar, but the best improve with age." – C.E.M. Joad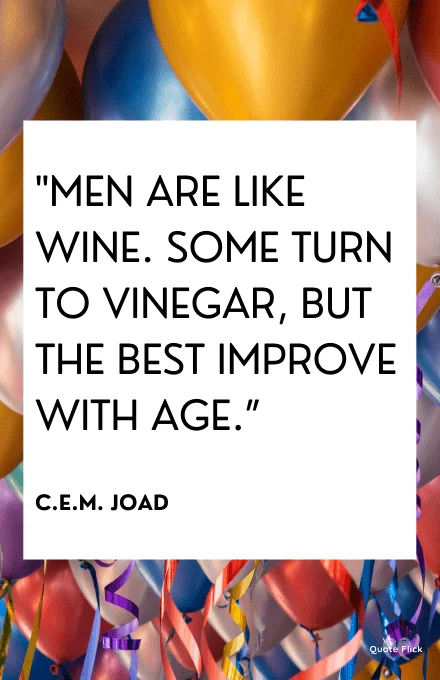 15. "Here is the test to find whether your mission on earth is finished: If you're alive, it isn't." – Richard Bach
Funny Happy Birthday Wishes
Read on for the perfect humorous birthday wishes and greetings to either write yourself in a card or save to your phone and message via text or Whatsapp on your loved one's special day!
1. Happy birthday! Another year older, another year wondering what year you'll be wiser!
2. Today you're officially as old as you look, happy birthday!
3. Here's to another year of being immature and offending people!
4. Many birthday wishes your way, and may they all come true (apart from the ones that are against the law!)
5. You're still older than me, oh well, have a lovely birthday!
You Might Also Like:
6. Aren't you lucky to receive a birthday wish from your favorite person… you're welcome!
7. Make your birthday the one day this last year where you don't do anything stupid!
8. I forgot to bring you a gift, so I brought something better… meeeee!
9. I'm not a fan of cheese birthday wishes so, have a good one.
10. You're not bad are you. Happy birthday!
11. It's your birthday and a miracle has happened, I remembered!
12. When I reach your age I do hope I don't show it as much as you do! Happy birthday!
13. Happy day of birth! Another year older, another year to wait until you're hopefully wiser!
14. I've heard a rumor that the more birthdays you have, the longer you live!
15. We couldn't afford the number of candles that we need for your cake, so I hope you're ok with just this message!
Holly Jaskolka is a certified Emotional Freedom Technique (EFT) practitioner, yoga instructor, and an impassioned advocate for holistic well-being. Fueled by her love for animals and wanderlust, Holly leads a plant-based lifestyle that she complements with immersive travel experiences. When she's not jet-setting to uncover the world's hidden gems, she's empowering individuals to heal emotionally, particularly those grappling with the aftermath of breakups. Connect with Holly on LinkedIn.