These 50 quotes about exploring will fill you with a sense of excitement and adventure, and get you ready for your next trip.
Whether you're planning to explore locally or travel afar, the phrases and sayings we have collected here describe just how important it is to get out of our comfort zone and discover new sights, scenery, and experiences.
If you enjoy our work, please consider sharing your favorite quotation about exploration with loved ones or on Pinterest!
Let's jump right into these incredible explore quotes!
Quotes About Exploring
1. "The world is yours to explore." – Unknown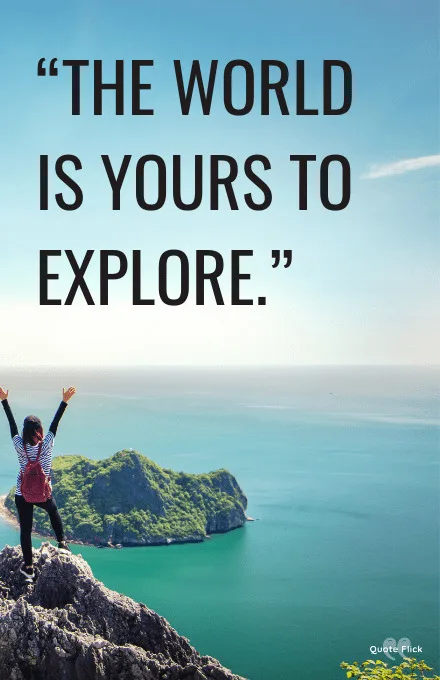 2. "I'm not lost. I'm exploring." – Jana Stanfield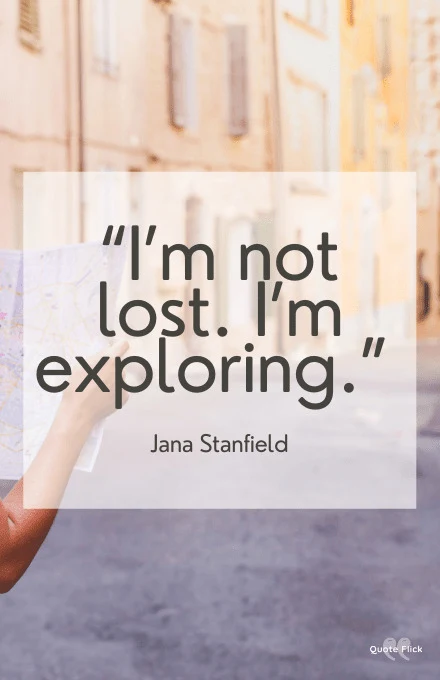 3. "Exploration is really the essence of the human spirit." – Frank Borman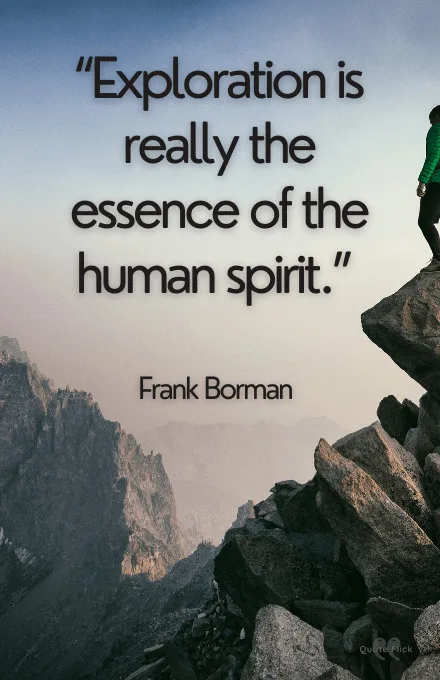 4. "Never. Stop. Exploring." – Unknown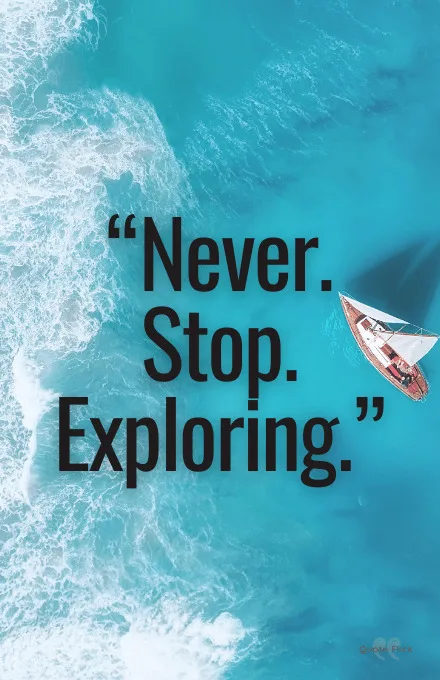 5. "The world is a book and those who do not travel read only one page." ― Augustine of Hippo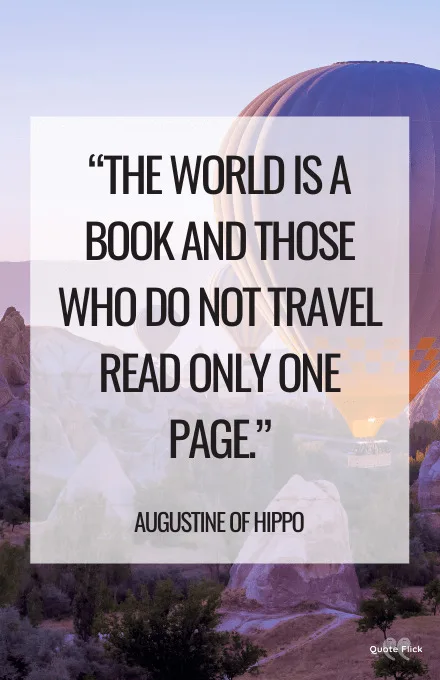 You Might Also Like:
6. "Exploration is curiosity put into action." – Don Walsh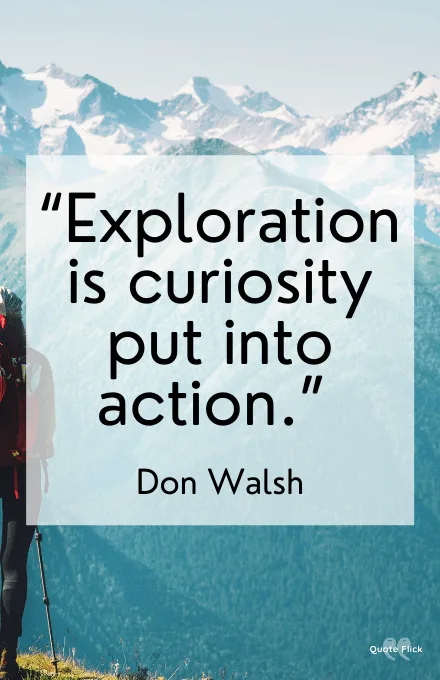 7. "Seeing the world is a prerequisite to understanding one's place in it." – Josh Gates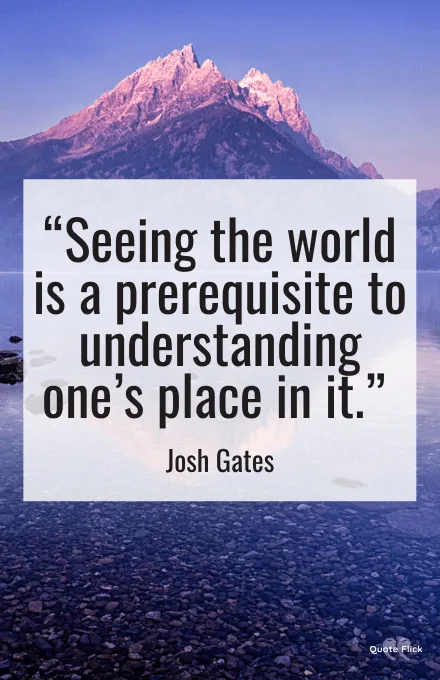 8. "If we were meant to stay in one place we'd have roots instead of feet." – Rachel Wolchin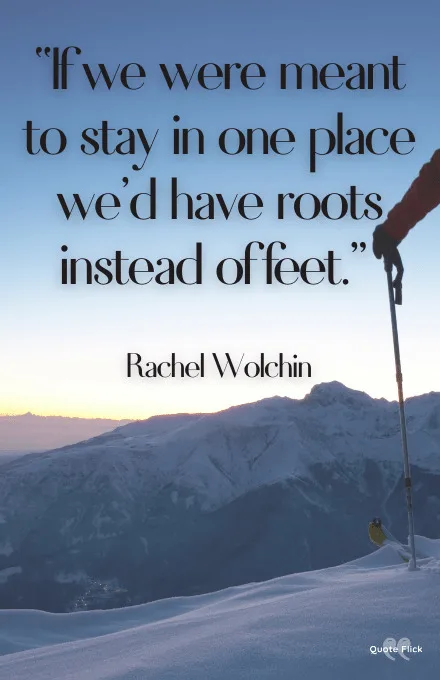 9. "Until you cross the bridge of your insecurities, you can't begin to explore your possibilities." – Tim Fargo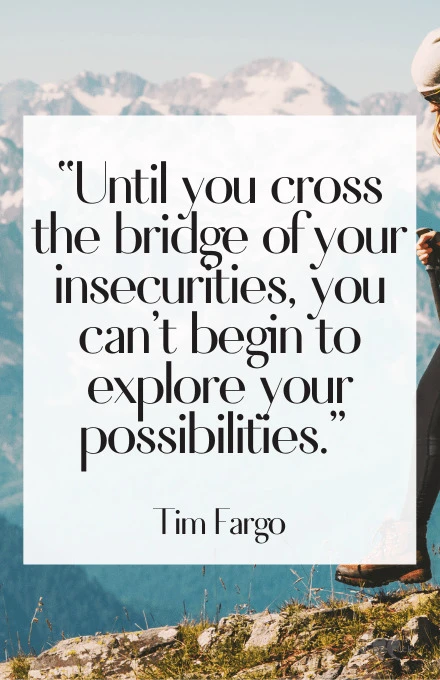 10. "Life is an experiment in which you may fail or succeed. Explore more, expect least." – Santosh Kalvar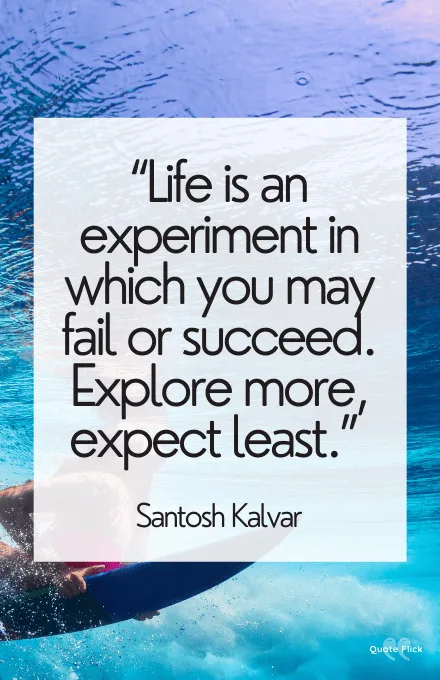 If you love these quotes and love to go on adventures, why not check out our Sailing Quotes and Hiking Quotes.
11. "Sometimes the most scenic roads in life are the detours you didn't mean to take." – Angela N Blount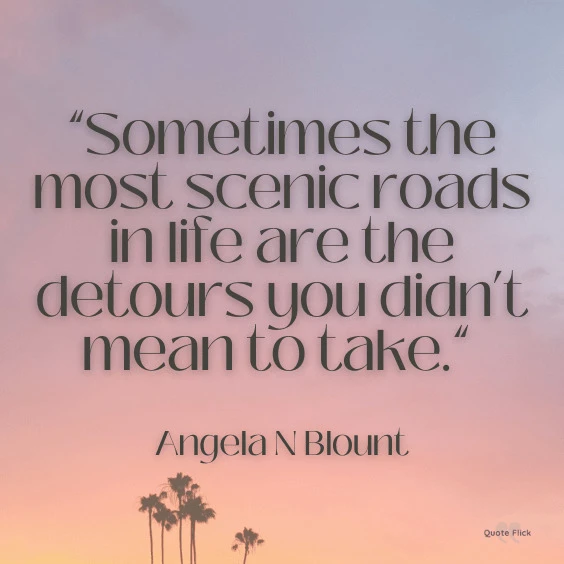 12. "Never lose your sense of wonder." – Anonymous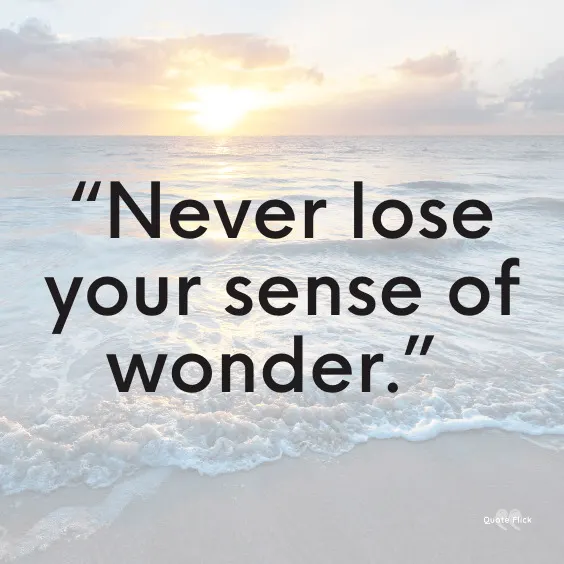 13. "Travel makes one modest. You see what a tiny place you occupy in the world."– Gustav Flaubert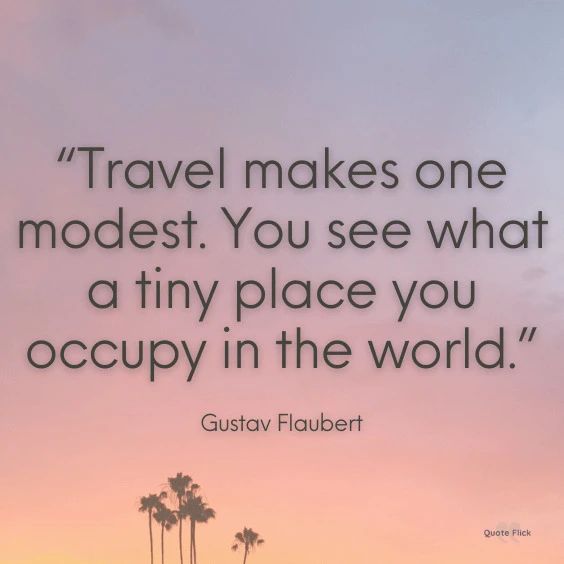 14. "The journey of a thousand miles begins with a single step." – Lao Tzu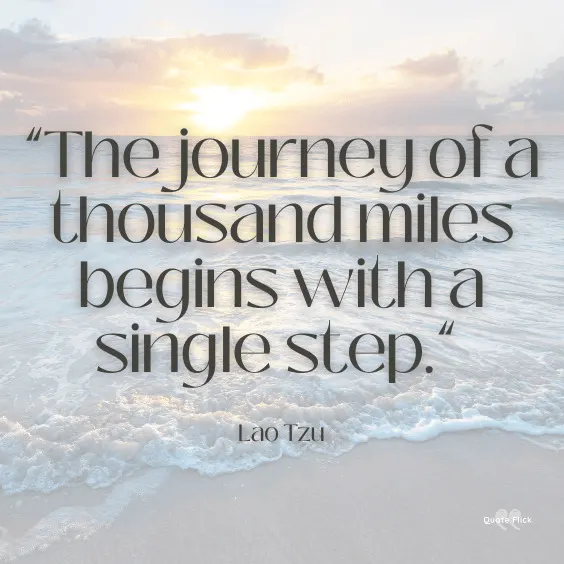 15. "We travel not to escape life, but for life not to escape us." – Unknown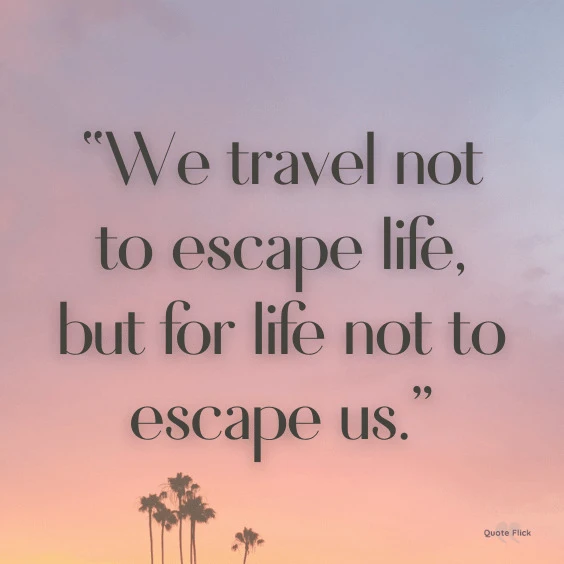 16. "We shall not cease from exploration, and the end of all our exploring will be to arrive where we started and know the place for the first time." T.S. Eliot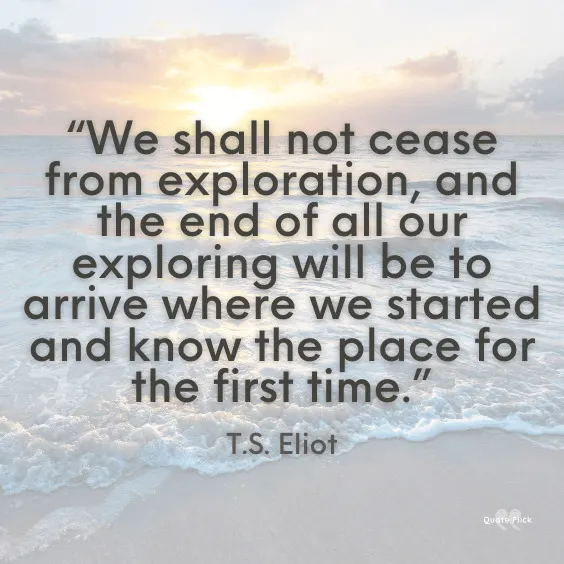 17. "Go outside and explore." – Unknown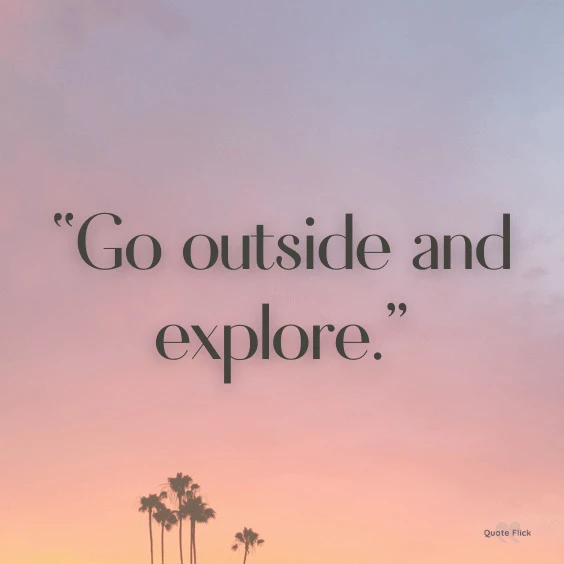 18. "All journeys have secret destinations of which the traveler is unaware." – Martin Buber
19. "Some beautiful paths can't be discovered without getting lost." – Erol Ozan
20. "Of all the books in the world, the best stories are found between the pages of a passport." – Unknown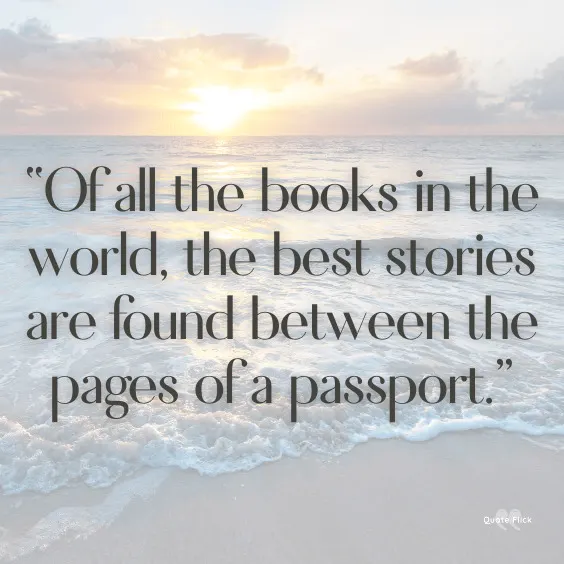 Enjoying these words about exploring and adventure? Check out Desert Quotes and Waterfall Quotes
21. "Escape. Explore. Dream. Discover." – Unknown
22. "I've got adventure in my soul." – Unknown
23. "To travel is to live" – Hans Christian Andersen
24. "Please be a traveler, not a tourist. Try new things, meet new people, and look beyond what's right in front of you. Those are the keys to understanding this amazing world we live in." – Andrew Zimmern
25. "Life is short and the world is wide" – Unknown
26. "Since life is short and the world is wide, the sooner you start exploring it, the better." – Simon Raven
27. "This wasn't a strange place; it was a new one." – Paolo Coehlo
28. "Not all those who wander are lost."– J.R.R. Tolkien
29. "The world is yours to explore." – Unknown
30. "Do not follow where the path may lead. Go instead where there is no path and leave a trail"– Ralph Waldo Emerson
Have you seen our collection of Mountain Quotes and Jungle Quotes?
31. "I do not explain, I explore." – Marshal McLuhan
32. "Oh, the places you'll go!" – Dr. Seuss
33. "Investment in travel is an investment in yourself."– Matthew Karsten
34. "The best view comes after the hardest climb." – Unknown
35. "Blessed are the curious for they will have adventures."  – Lovelle Drachman
36. "Once a year, go someplace you've never been before." – Dalai Lama
37. "Travel far enough, you meet yourself." – David Mitchell
 38. "The journey not the arrival matters." – T. S. Eliot
39. "So much of who we are is where we have been." – William Langewiesche
40. "Dare to live the life you've always wanted." – Unknown
41. "Life is either a daring adventure or nothing at all."– Helen Keller
42. "We were meant to explore this earth like children do, unhindered by fear, propelled by curiosity and a sense of discovery. Allow yourself to see the world through new eyes and know there are amazing adventures here for you." – Laurel Bleadon Maffei
43. "Not all classrooms have four walls." – Unknown
44. "Be fearless in the pursuit of what sets your soul on fire." – Jennifer Lee
45. "The gladdest moment in human life is a departure into unknown lands." – Sir Richard Burton
46. "Only those who risk going too far can possibly find out how far one can go." – T.S. Eliot
47. "Adventure may hurt you but monotony will kill you." – Unknown
48. "We travel, some of us forever, to seek other states, other lives, other souls." – Anais Nin
49. "To travel is to discover that everyone is wrong about other countries." – Aldous Huxley
Holly Jaskolka is a certified Emotional Freedom Technique (EFT) practitioner, yoga instructor, and an impassioned advocate for holistic well-being. Fueled by her love for animals and wanderlust, Holly leads a plant-based lifestyle that she complements with immersive travel experiences. When she's not jet-setting to uncover the world's hidden gems, she's empowering individuals to heal emotionally, particularly those grappling with the aftermath of breakups. Connect with Holly on LinkedIn.