These stunning hiking quotes will help you to appreciate just how powerful, peaceful and exciting walking in nature is. Hiking is something that is free and accessible, as well as invigorating for the soul.
Whether you love a stroll around the local park, a trek up a mountain, or a walk along the beach, these quotes about hiking are sure to spark adventure in you.
Read these nature walk quotes and hiking sayings, then share them with loved ones! At your next opportunity, get outside, breathe in the fresh air, and go on the hike of your life! Enjoy!
Hiking Quotes
1. "Returning home is the most difficult part of long-distance hiking. You have grown outside the puzzle and your piece no longer fits." – Cindy Ross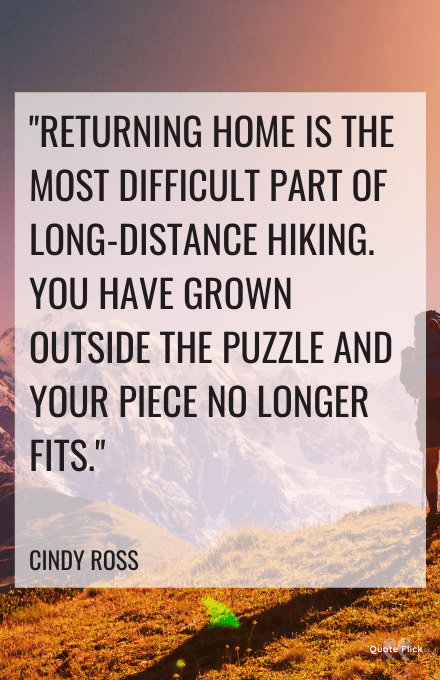 2. "You need special shoes for hiking – and a bit of a special soul as well." – Terri Guillemets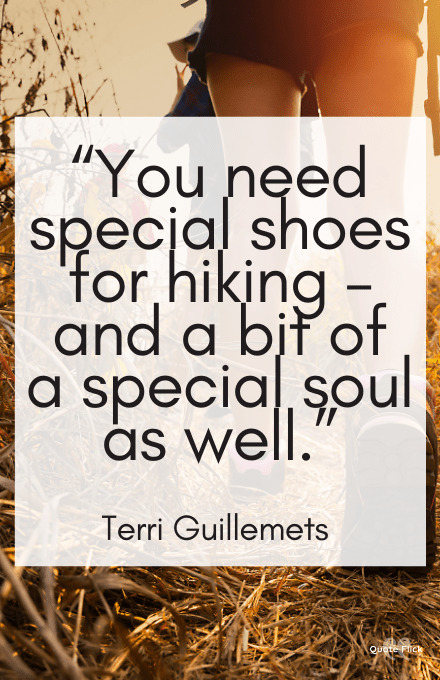 3. "When life gives you mountains, put on your boots and hike." – Unknown
4. "Hiking is not escapism; it's realism. The people who choose to spend time outdoors are not running away from anything; we are returning to where we belong." – Jennifer Pharr Davis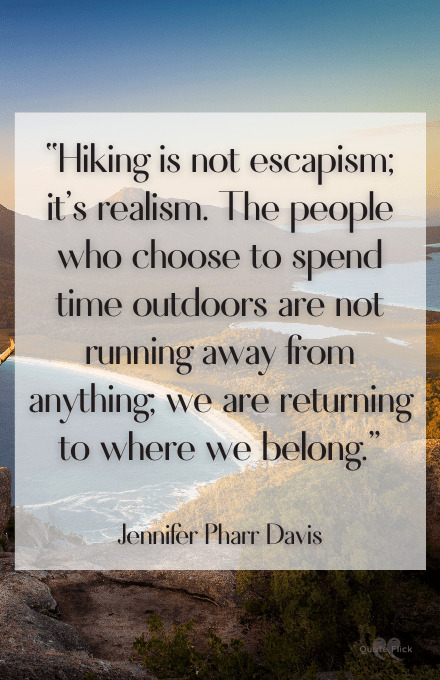 5. "Anything you teach in an indoor classroom can be taught outdoors, often in ways that are more enjoyable for children." – Cathy James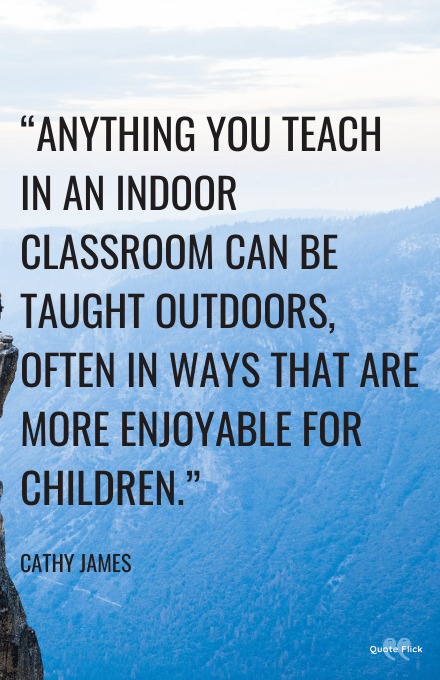 You Might Also Like:
6. "Walking brings me back to myself." – Laurette Mortimer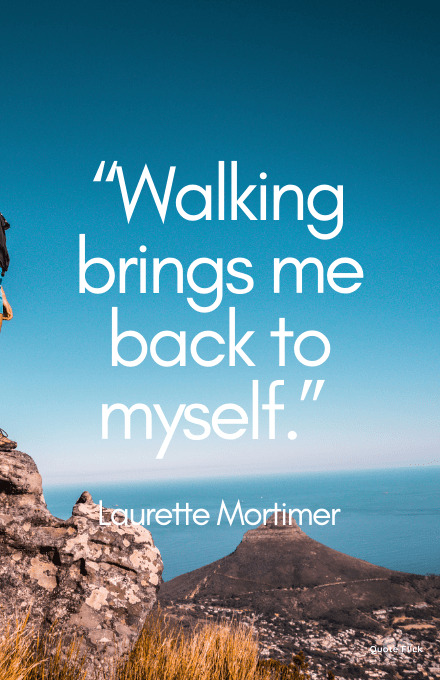 7. "After a day's walk, everything has twice its usual value." – G.M Trevelyan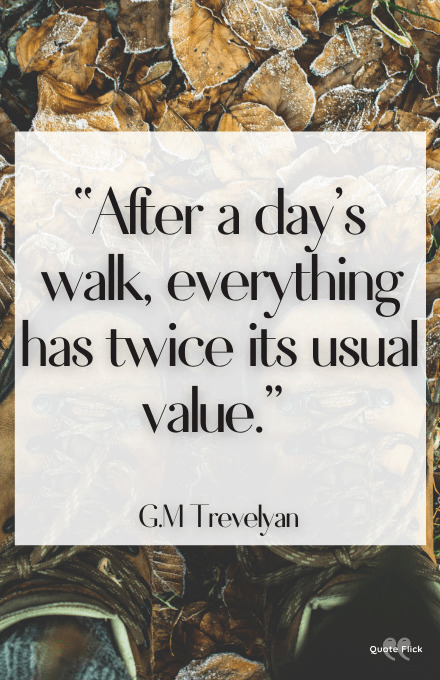 8. "We don't stop hiking because we grow old – we grow old because we stop hiking." – Finis Mitchel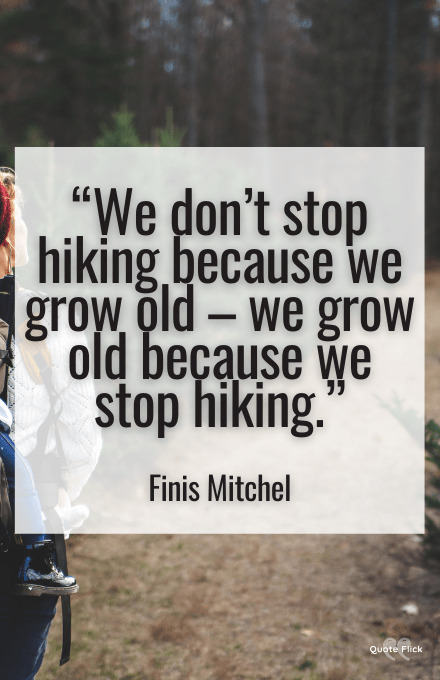 9. "Leave the road, take the trails." – Pythagoras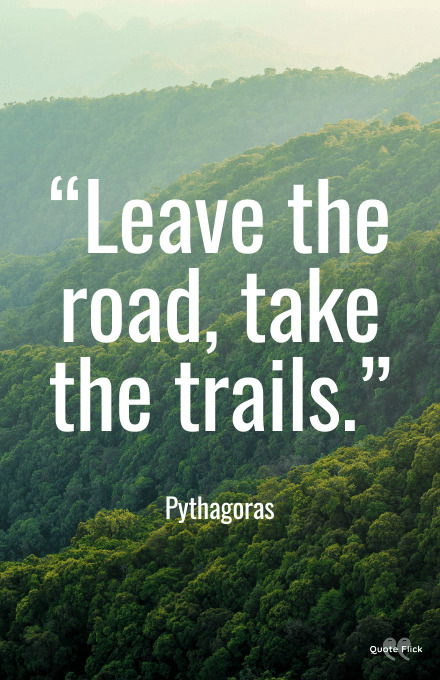 10. "Climb mountains, hike forward, and push yourself." – Unknown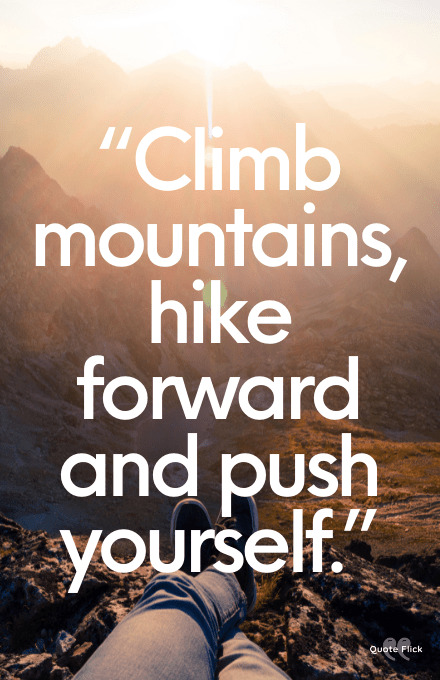 Next:
11. "The journey of a thousand miles begins with a single step." – Lao Tzu.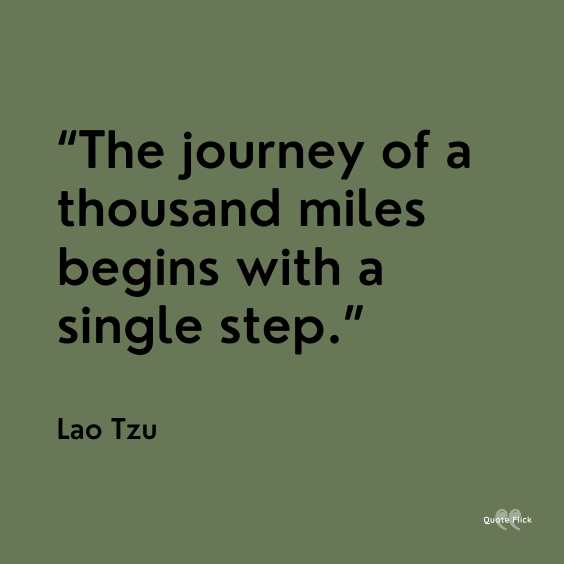 12. "I don't get it. The trail looked so flat on the map." – Unknown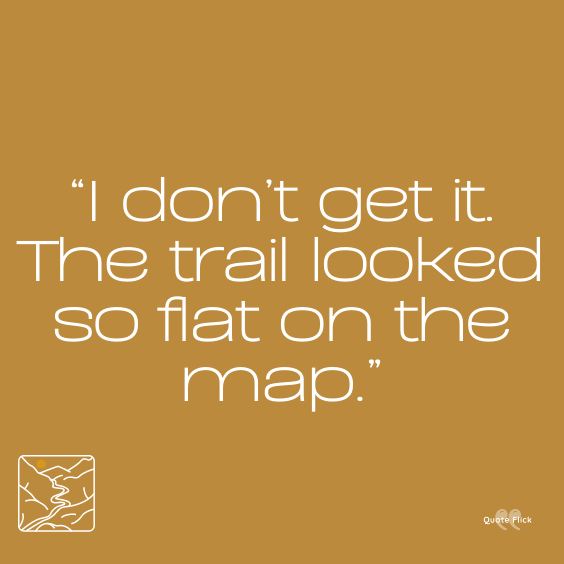 13. "Hiking is the answer, who cares what the question is." – Unknown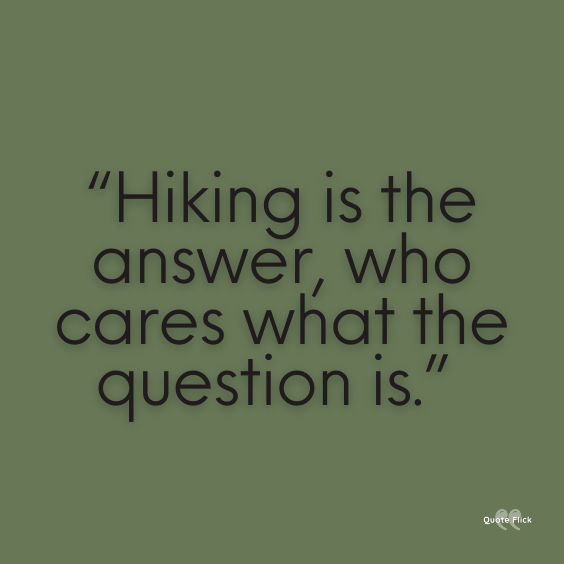 14. "Hiking and happiness go hand in hand or foot in boot." – Diane Spicer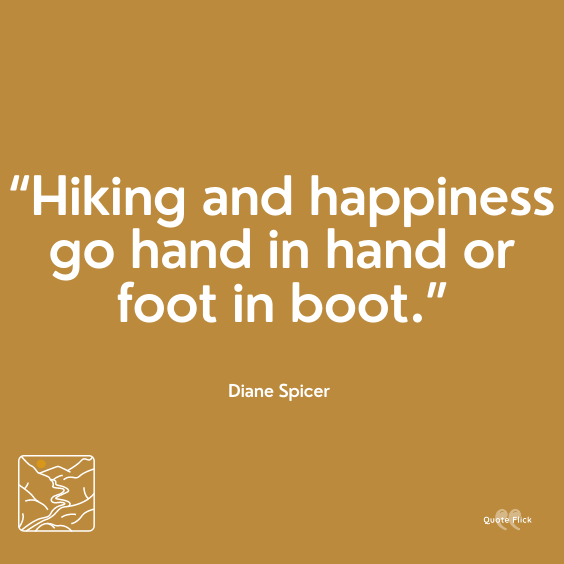 15. "Happiness is hiking with friends." – Unknown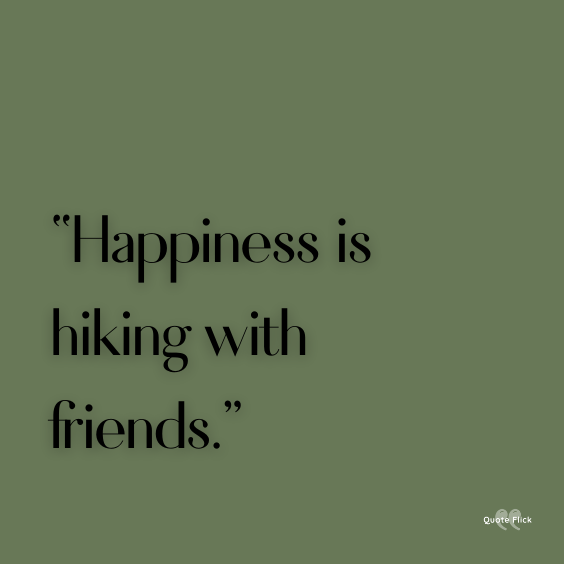 You Might Also Like:
16. "For hiking is one of those things that you can only do when you have the determination in you." – Unknown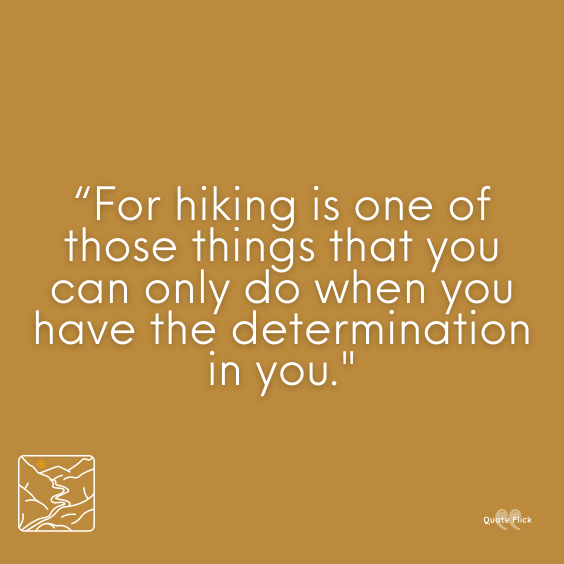 17. "A walk in nature brings the soul back home." – Mary Davis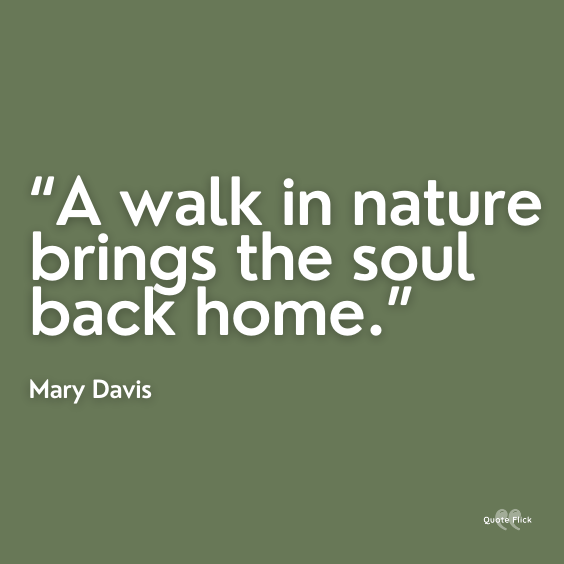 18. "I go to nature to be soothed and healed, and to have my senses put in order." – John Burroughs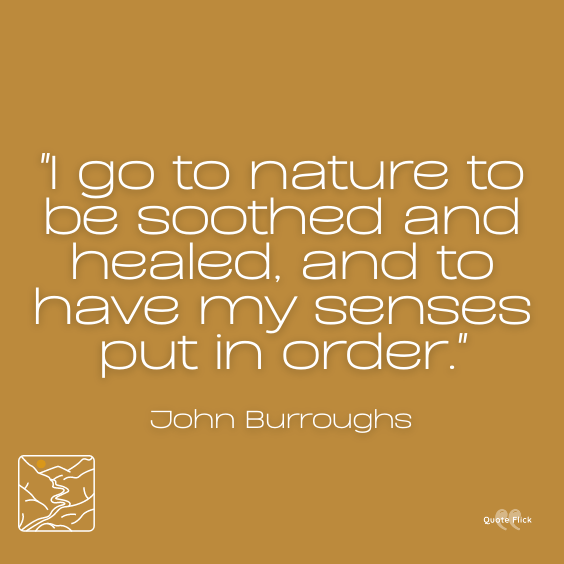 19. "Walking: The most ancient exercise and still the best modern exercise." – Carrie Latet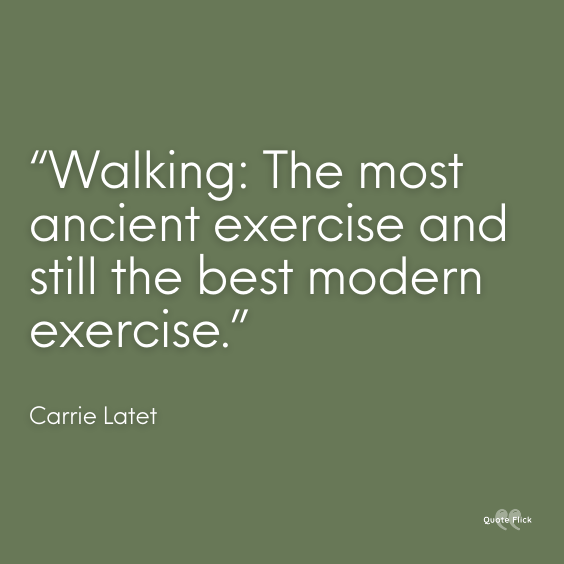 20. "Cover the earth before it covers you." – Dagobert D. Runes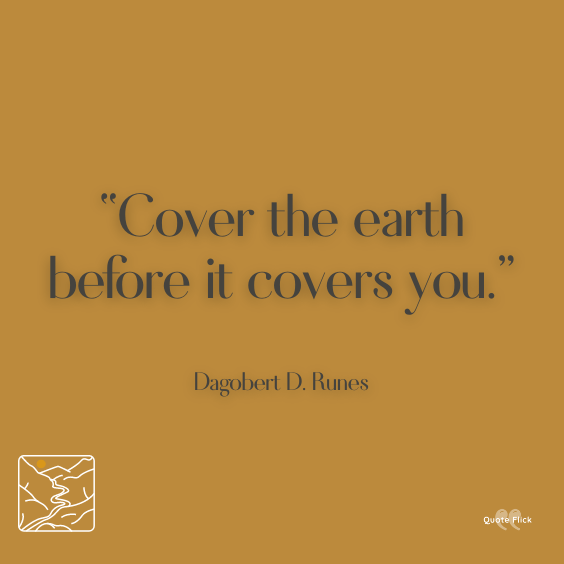 21. "The moment my legs begin to move, my thoughts start to flow." – Henry David Thoreau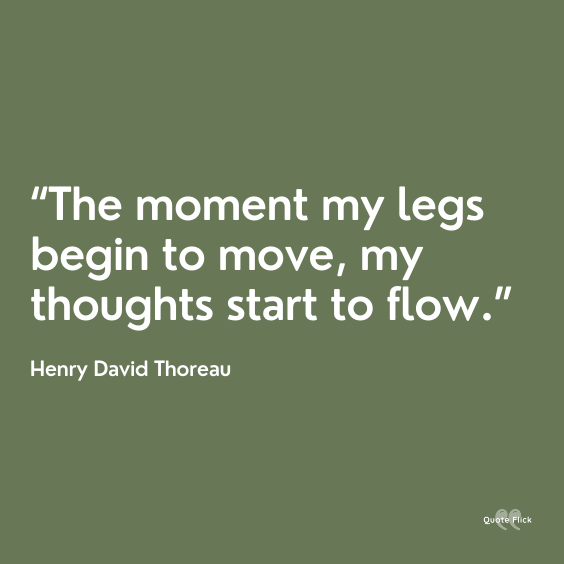 22. "Of all the paths you take in life, make sure a few of them are dirt." – John Muir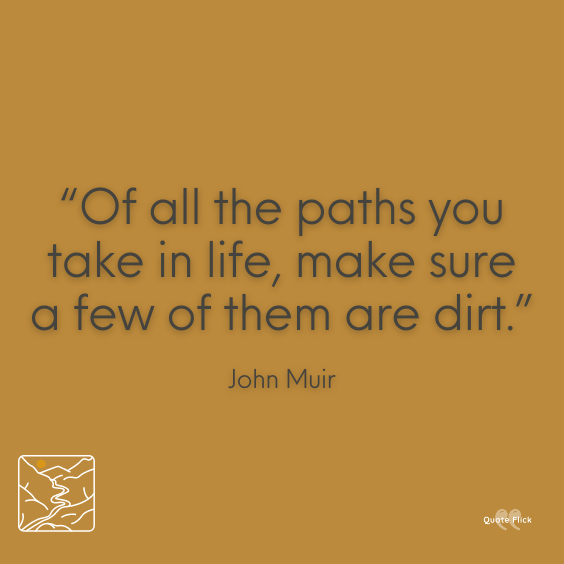 23. "Whatever's headed your way, you can handle it. You're a hiker." – Unknown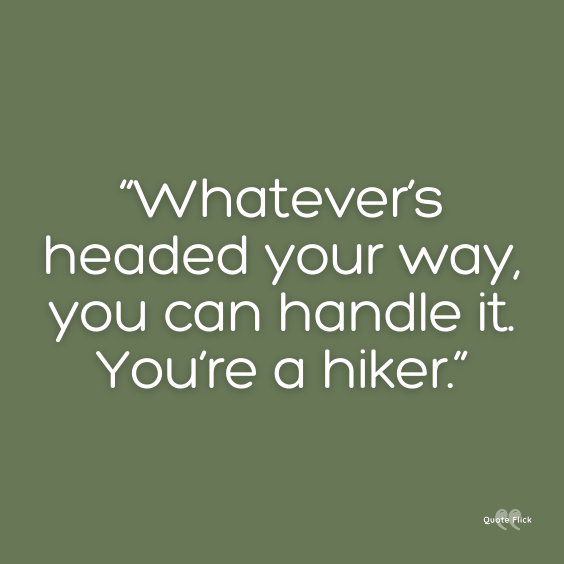 24. "There are no shortcuts to any place worth going." – Beverly Sills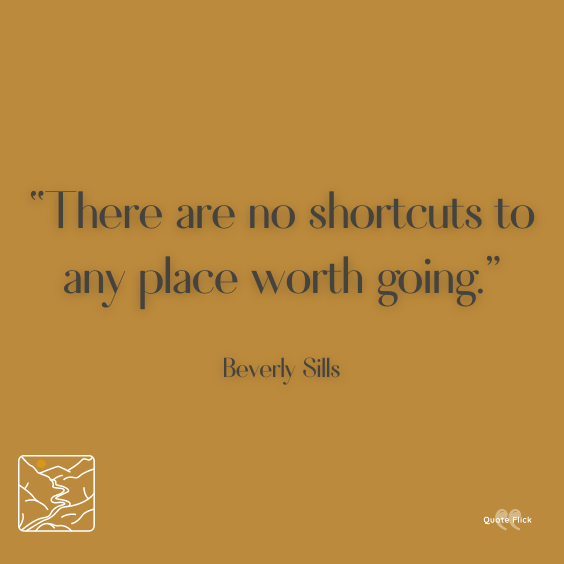 25. "It's not the mountain we conquer, but ourselves." – Sir Edmund Hillary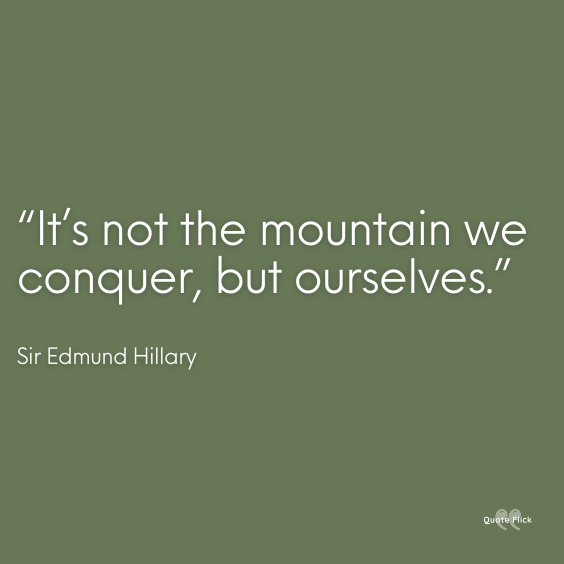 26. "Everywhere is walking distance if you have the time." – Steven Wright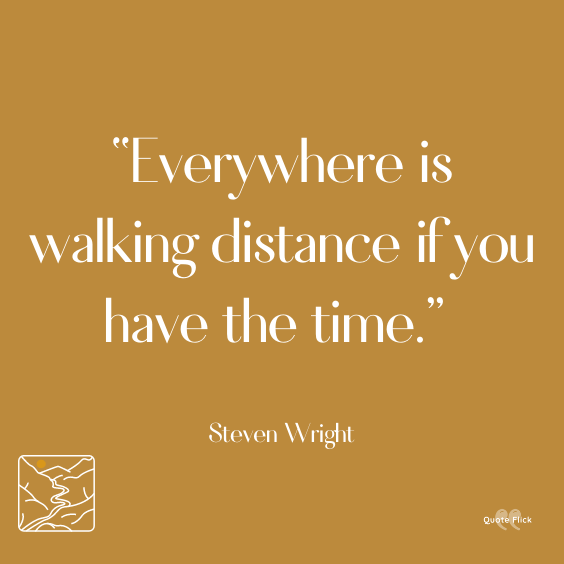 27. "All truly great thoughts are conceived by walking." – Friedrich Nietzsche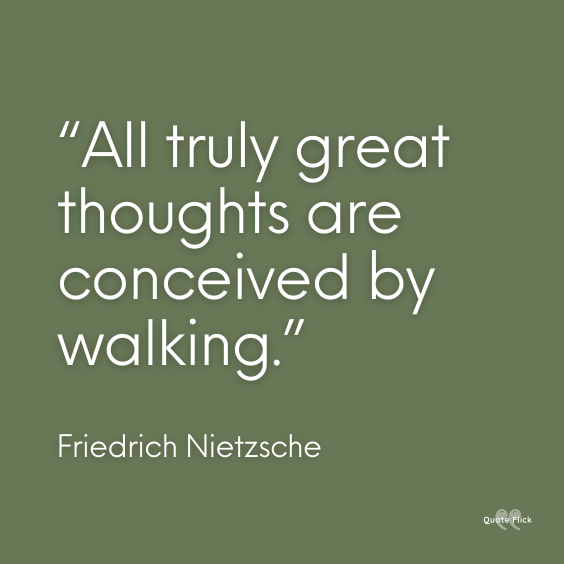 28. "Another glorious day, the air as delicious to the lungs as nectar to the tongue." – John Muir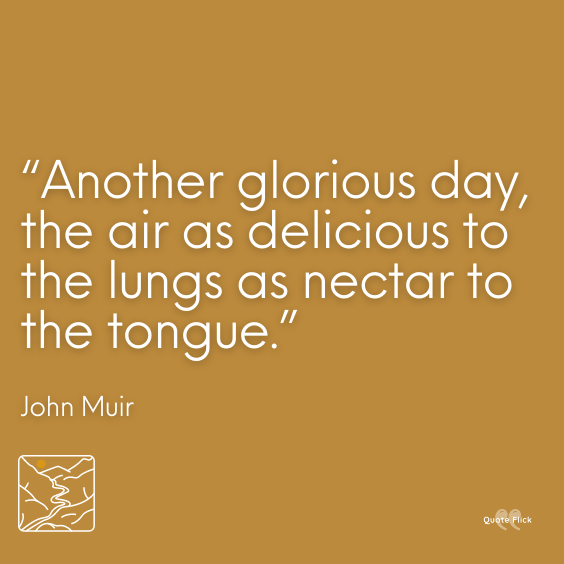 29. "Wonder. Wander. Repeat." – Unknown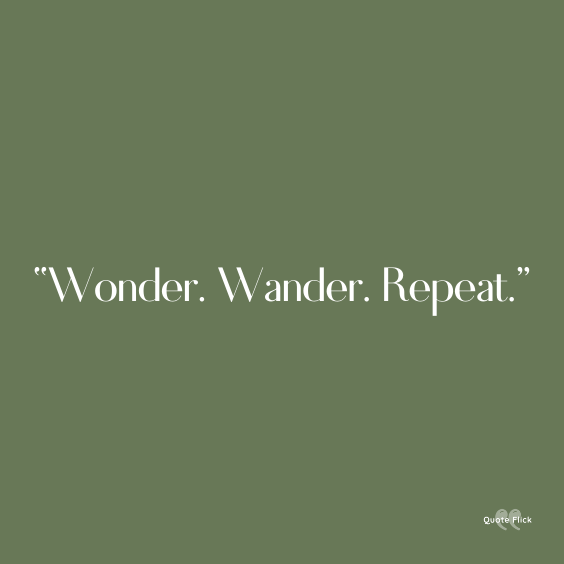 30. "Walk as if you are kissing the Earth with your feet." – Thich Nhat Hanh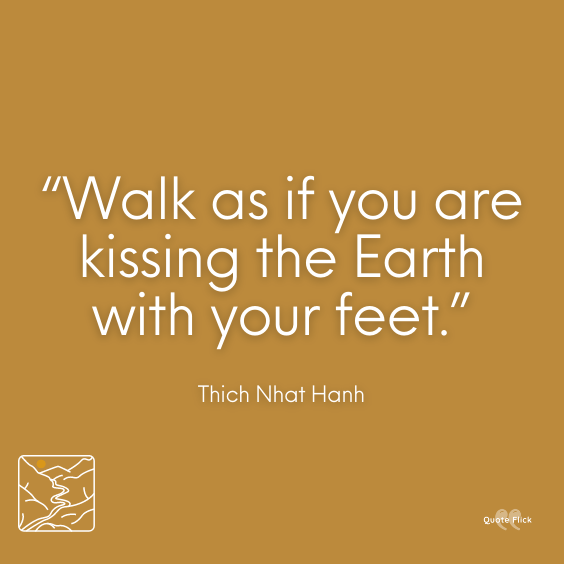 31. "Without new experiences, something inside of us sleeps. The sleeper must awaken." – Frank Herbert
32. "In every walk with nature, one receives far more than he seeks." – John Muir
33. "Walking is a man's best medicine." – Hippocrates
34. "Climb the mountains and get their good tidings. Nature's peace will flow into you as sunshine flows into trees. The winds will blow their own freshness into you, and the storms their energy, while cares will drop away from you like the leaves of Autumn." – John Muir
35. "The best journeys in life are those that answer questions you never thought to ask." – Rich Ridgeway
36. "Mountains are not stadiums where I satisfy my ambition to achieve, they are the cathedrals where I practice my religion." – Anatoli Boukreev
37. "I go to nature to be soothed and healed, and to have my senses put in order." – John Burroughs
38. "If you are seeking creative ideas, go out walking. Angels whisper to a man when he goes for a walk." – Raymond Inmon
39. "I have two doctors, my left leg and my right." – G.M. Trevelyan
40. "I see my path, but I don't know where it leads. Not knowing where I'm going is what inspires me to travel it." – Rosalia de Castro
Next: Value Of Time Quotes