These quotes about winter show there's so much to love about this season! Is there anything better than cozying up in front of the fire whilst snowflakes fall softly outside? Or breathing in the cold, crisp air and seeing beautiful landscapes dusted with blankets of snow?
Although this time of year can be bitterly cold and hard to bear; these winter quotes remind us that it's also a time of peace, beauty and reflection.
Read on to discover interesting reflections about this chilly time of year – and if you like these quotes, please share your favorite image or winter saying by sharing to Pinterest!
Winter Quotes
1. "One kind word can warm three winter months. " – Japanese Proverb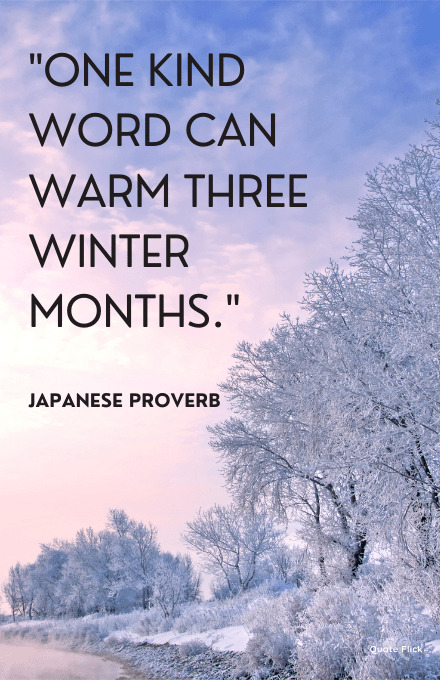 2. "I love the scents of winter! For me, it's all about the feeling you get when you smell pumpkin spice, cinnamon, nutmeg, gingerbread, and spruce." – Taylor Swift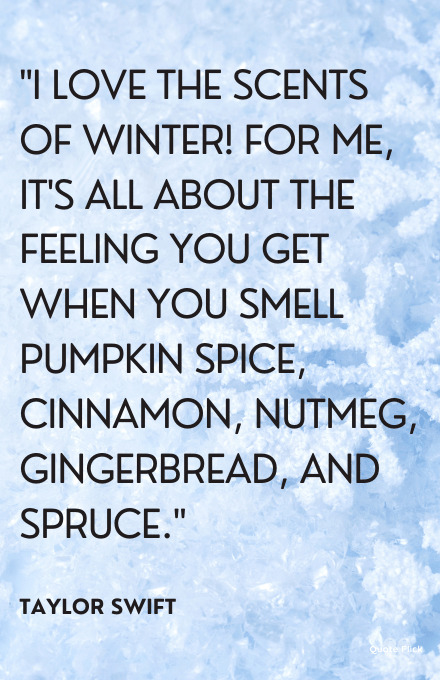 3. "Winter is coming." – George R.R. Martin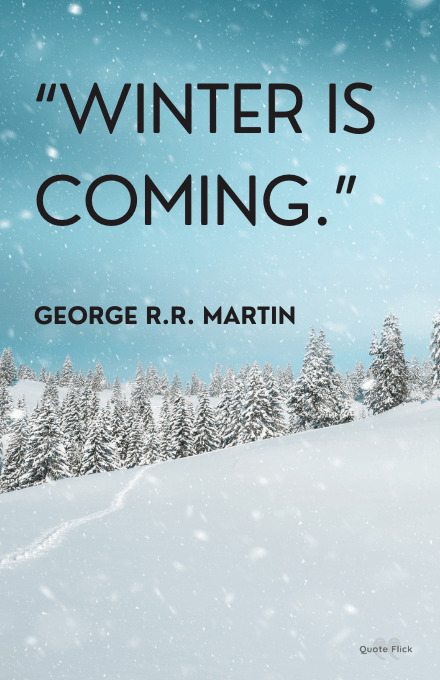 4. "Welcome, winter. Your late dawns and chilled breath make me lazy, but I love you nonetheless." – Terri Guillemets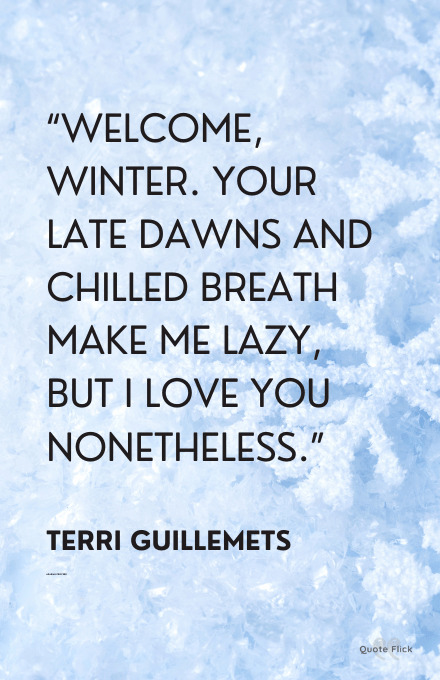 5. "The first snow is like the first love." – Lara Biyuts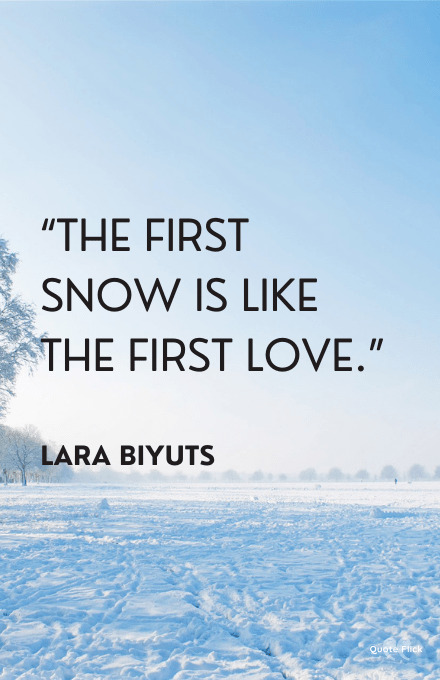 You Might Also Like:
6. "If winter helps you curl up and more that makes it one of the best of the seasons." – Murray Pura
7. "What good is the warmth of summer, without the cold of winter to give it sweetness. " – John Steinbeck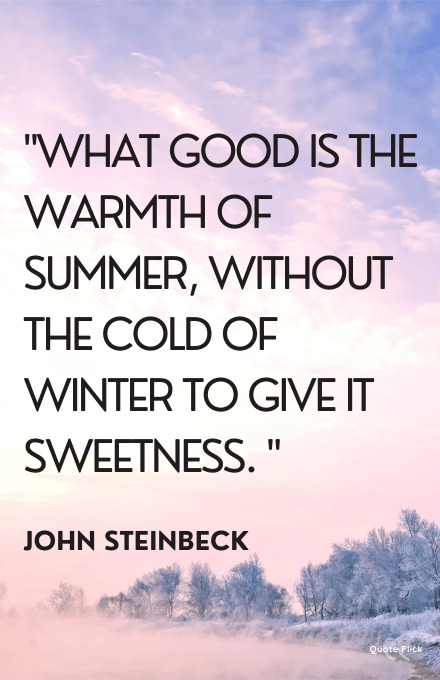 8. "To appreciate the beauty of a snowflake it is necessary to stand out in the cold." –  Aristotle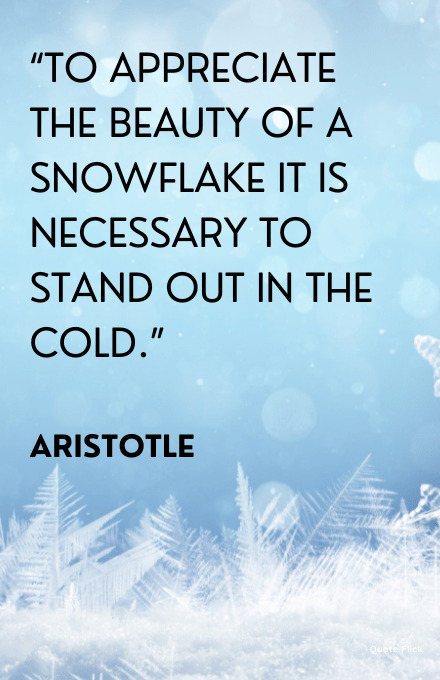 9. "Let us love winter, for it is the spring of genius." – Pietro Aretino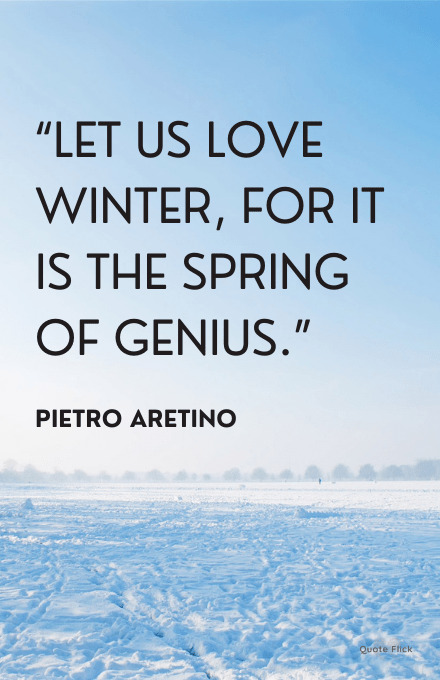 10. "Winter is the time for comfort, for good food and warmth, for the touch of a friendly hand and for a talk beside the fire: it is time for home." – Edith Sitwell
If you love quotes about the seasons, check out Spring Quotes, Summer Quotes, and Fall Quotes!
11. "Winter is not a season, it's a celebration." – Anamika Mishra
12. "They who sing through the summer, must dance in the winter." – Italian Proverb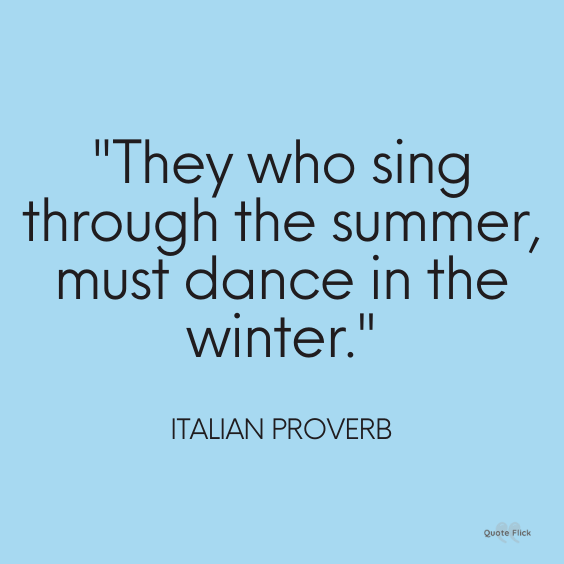 13. "Scarves, mittens, and hats are a great way to express your personality in the cold weather." – Brad Goreski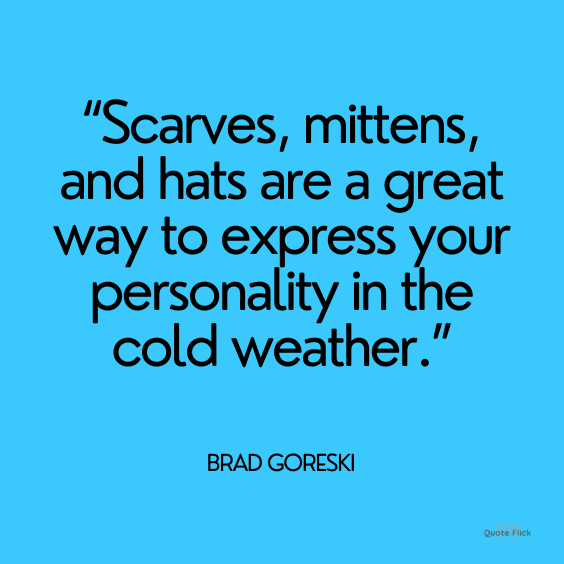 14. "Even the strongest blizzards start with a single snowflake." – Sara Raasch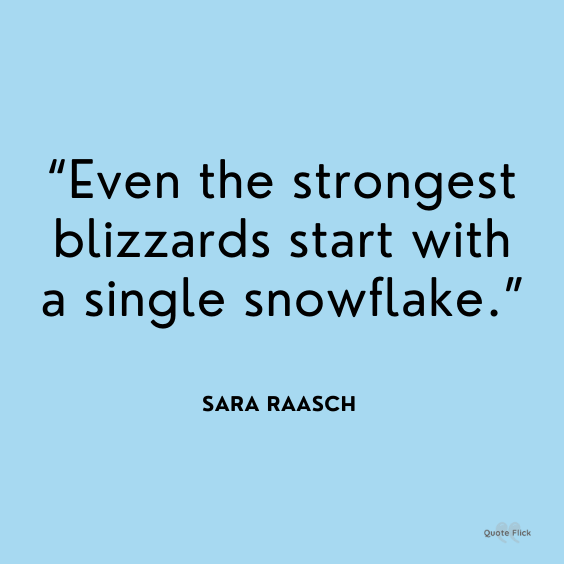 15. "I pray this winter be gentle and kind-a season of rest from the wheel of the mind." – John Geddes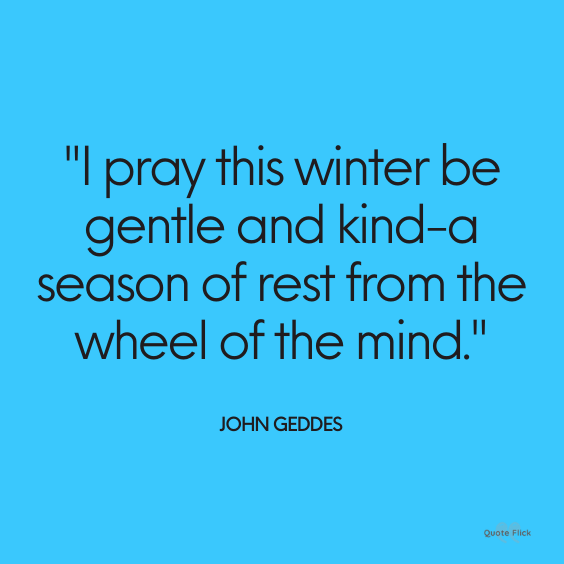 16. "How many lessons of faith and beauty we should lose, if there were no winter in our year!" – Thomas Wentworth Higginson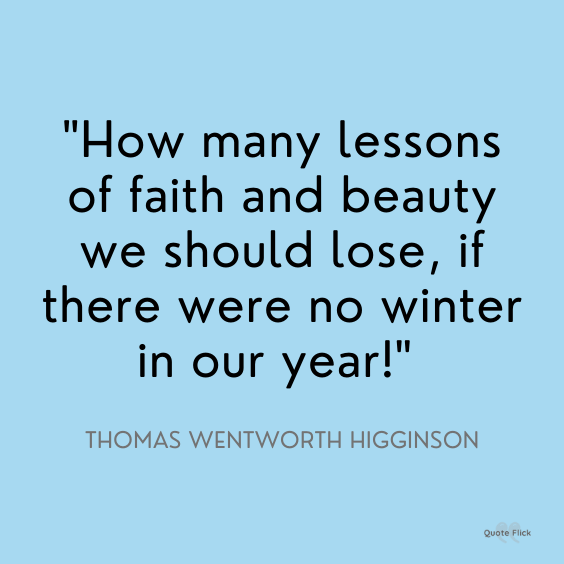 17. "Winter forms our character and brings out our best." – Tom Allen
18. "My old grandmother always used to say, Summer friends will melt away like summer snows, but winter friends are friends forever." – George R.R. Martin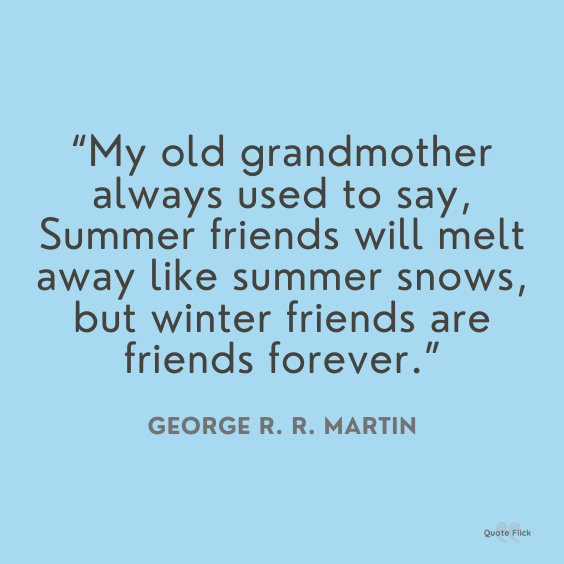 19. "Winter is a season of recovery and preparation." – Paul Theroux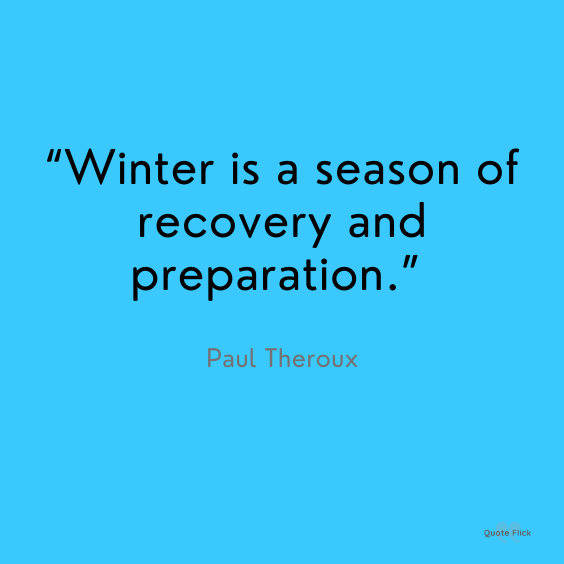 20. "It is the life of the crystal, the architect of the flake, the fire of the frost, the soul of the sunbeam. This crisp winter air is full of it." – John Burroughs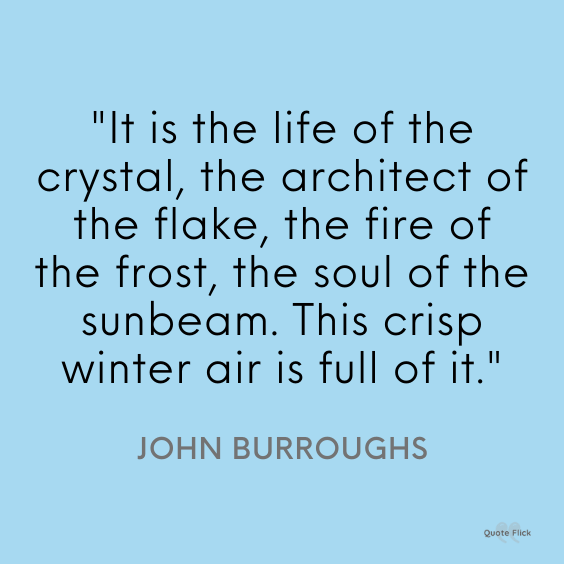 21. "Laughter is the sun that drives winter from the human face." – Victor Hugo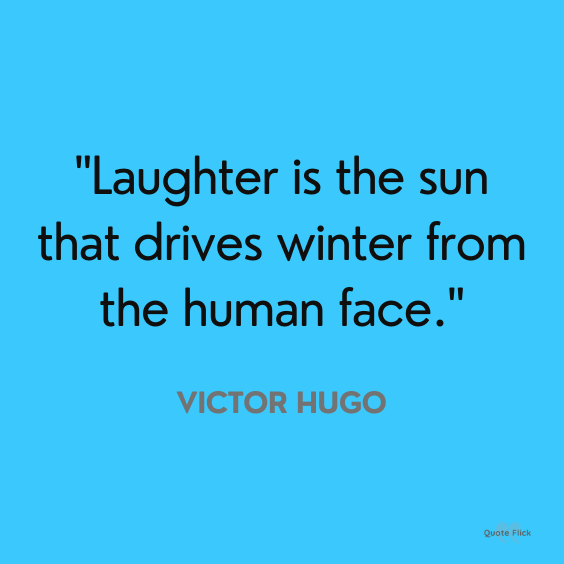 22. "I like the winter silence." – Unknown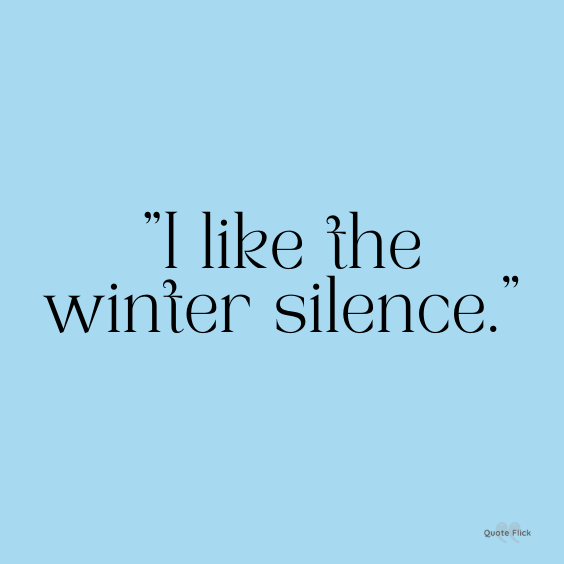 23. "December's wintery breath is already cloudy the pond, frosting the pane, obscuring summer's memory." – John Geddes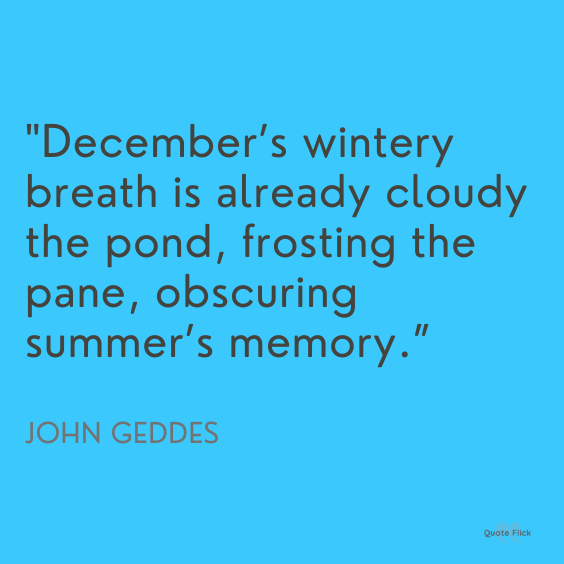 24. "There is no winter without snow, no spring without sunshine, and no happiness without companions."- Korean Proverb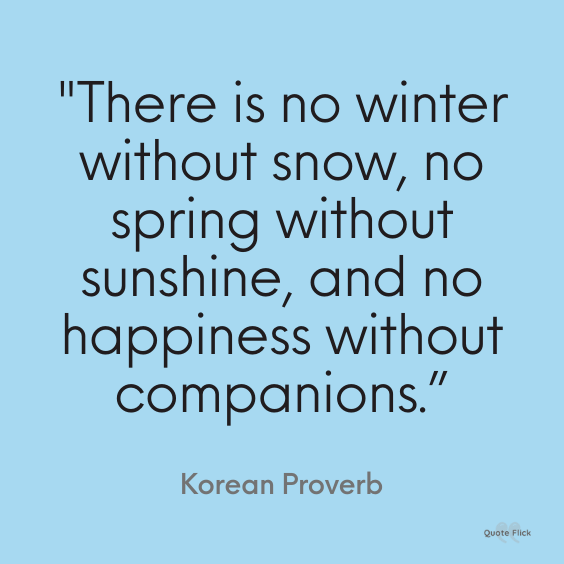 25. "People don't notice whether it's winter or summer when they're happy." – Anton Chekov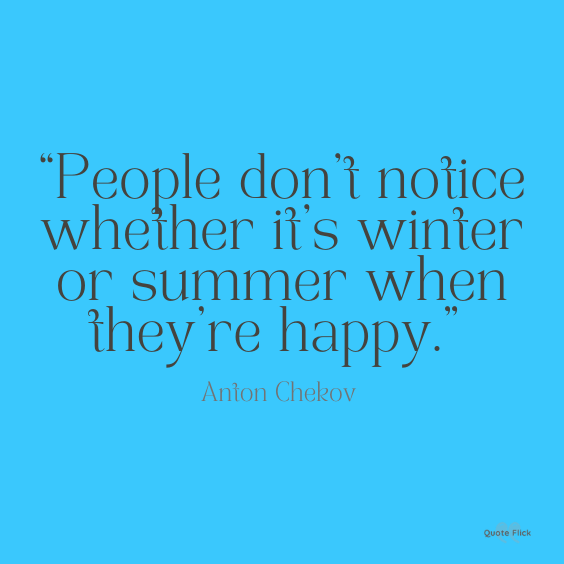 26. "No winter lasts forever; no spring skips its turn." – Hal Borland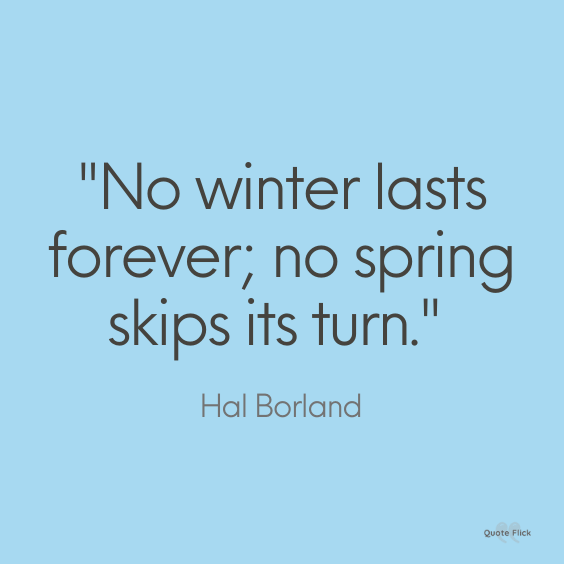 27. "Snow falling soundlessly in the middle of the night will always fill my heart with sweet clarity." – Novala Takemoto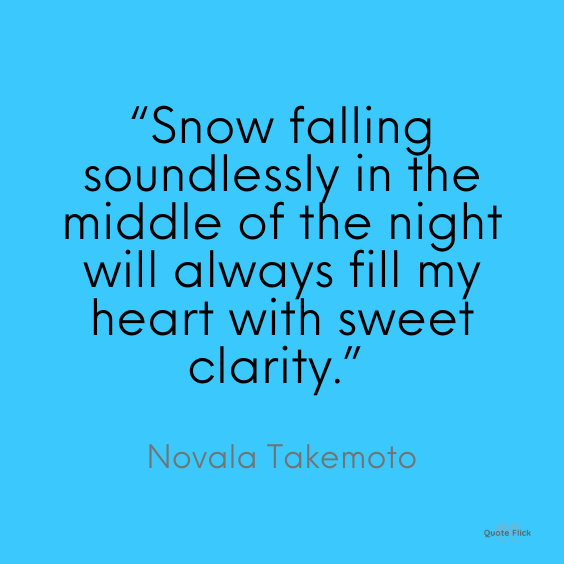 28. "When it snows, you have two choices: shovel or make snow angels." – Unknown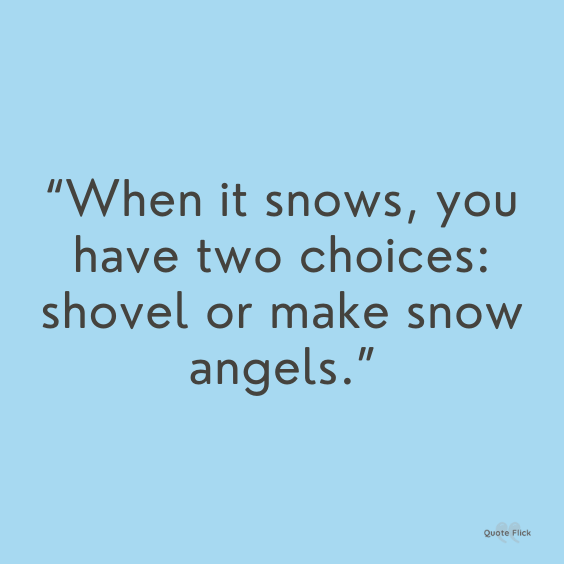 29. "In the winter she curls up around a good book and dreams away the cold." – Ben Aaronovitch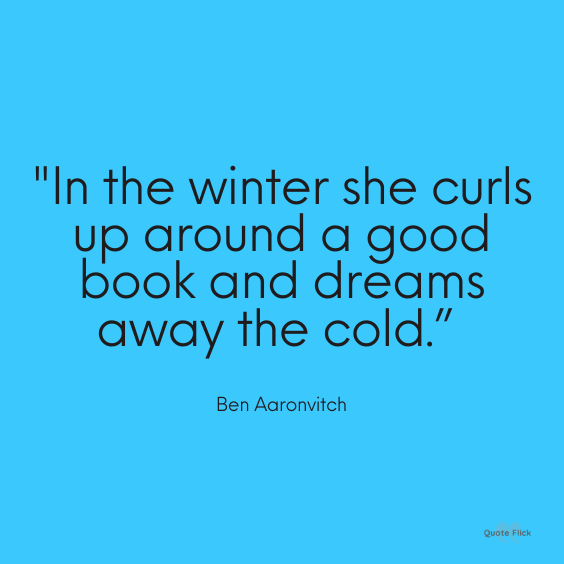 30. "O, wind, if winter comes, can spring be far behind?" – Percy Bysshe Shelley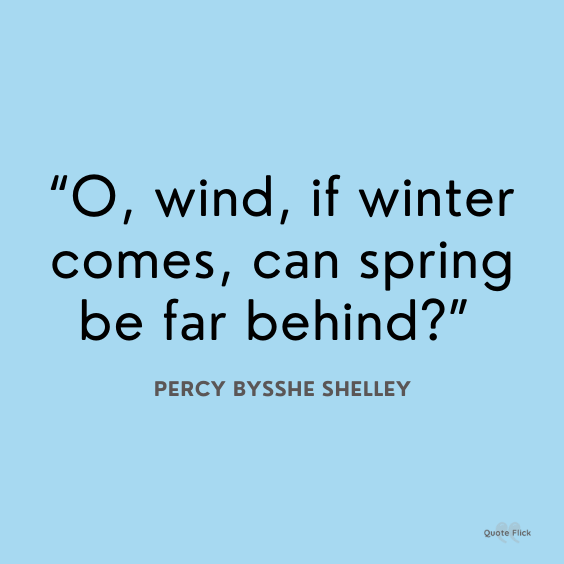 Have you read Hot Weather Quotes?
31. "A man says a lot of things in summer he doesn't mean in winter." – Patricia Briggs
32. "The light of winter is the poetry of patience." – Unknown
33. "The problem with winter sports is that – follow me closely here – they generally take place in winter." – Dave Barry
34. "I prefer winter and fall, when you feel the bone structure of the landscape the loneliness of it, the dead feeling of winter. Something waits beneath it, the whole story doesn't show. " – Andrew Wyeth
35. "When life gives you snow, make snow angels." – Unknown
36. "As winter approaches – bringing cold weather and family drama – we crave page-turners, books made for long nights and tryptophan-induced sloth." – Sarah MacLean
37. "Autumn arrives in early morning, but spring at the close of a winter day." – Elizabeth Bowen
38. "If we had no winter, the spring would not be so pleasant: if we did not sometimes taste of adversity, prosperity would not be so welcome." – Anne Bradstreet
39. "The best thing about a British winter is the cold weather, real fires, frosty mornings. I love living somewhere that has proper seasons." – Jane Fallon
40. "If you think my winter is too cold, you don't deserve my spring." – Erin Hanson
41. "I got all my boyhood in vanilla winter waves around the kitchen stove." – Jack Kerouac
42. "I write probably 80 percent of my stuff over the winter." – Bob Seger
43. "If we had no winter, the spring would not be so pleasant: if we did not sometimes taste of adversity, prosperity would not be so welcome." – Anne Bradstreet
44. "Winter is on my head, but eternal spring is in my heart." – Victor Hugo
45. "Blow, blow, thou winter wind, thou art not so unkind as man's ingratitude." – William Shakespeare
46. "In seed time learn, in harvest teach, in winter enjoy." – William Blake
47. "Thank goodness for the first snow, it was a reminder-no matter how old you became and how much you'd seen, things could still be new if you were willing to believe they still mattered." – Candace Bushnell
48. "Nothing is as easy to make as a promise this winter to do something next summer; this is how commencement speakers are caught." – Sydney J. Harris
49. "When I was young, I loved summer and hated winter. When I got older I loved winter and hated summer. Now that I'm even older, and wiser, I hate both summer and winter." – Jarod Kintz
50. "I wonder if the snow loves the trees and fields that it kisses them so gently? And then it covers them up snug, you know, with a white quilt; and perhaps it says, 'Go to sleep, darlings, till the summer comes again.'" – Lewis Carroll
51. "The fire is winter's fruit." – Arabian Proverb