Waiting for something you really want can be hard. These beautiful patience quotes will help you to stay calm and wait patiently with a good attitude. Read ahead for wise words that will help you to be patient.
Use it as a powerful tool in attracting the things you desire. We hope you enjoy these quotes about patience. Please consider sharing your favorite one on social media!
This stunning collection of be patient quotes has everything you need to inspire you to tackle the challenges you face head-on. Let's march forward and do what needs to be done!
Patience Quotes
1. "The two most powerful warriors are patience and time." – Leo Tolstoy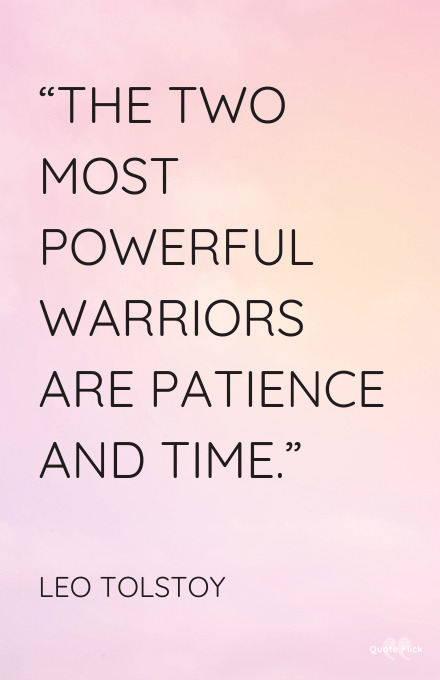 2. "Patience is not the ability to wait, but the ability to keep a good attitude while waiting." – Unknown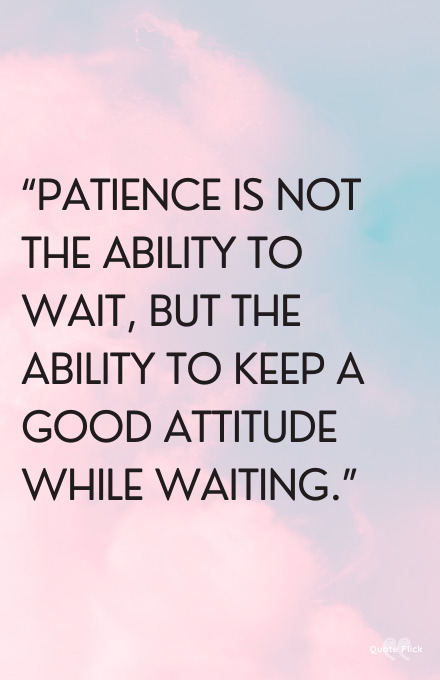 3. "Patience is the art of concealing your impatience." – Guy Kawasaki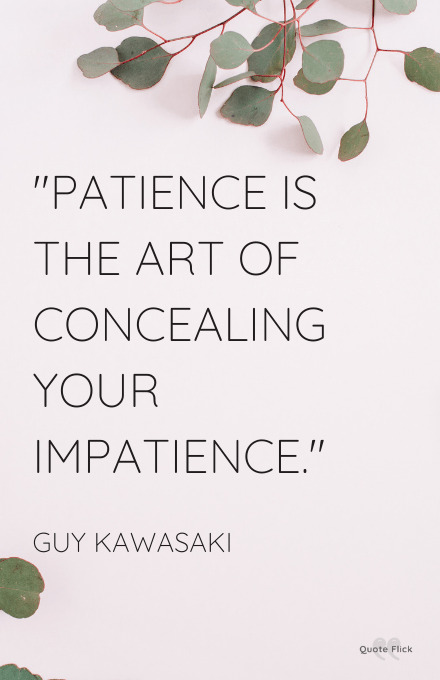 4. "It is very strange…that the years teach us patience; that the shorter our time, the greater our capacity for waiting." Elizabeth Taylor, A Wreath of Roses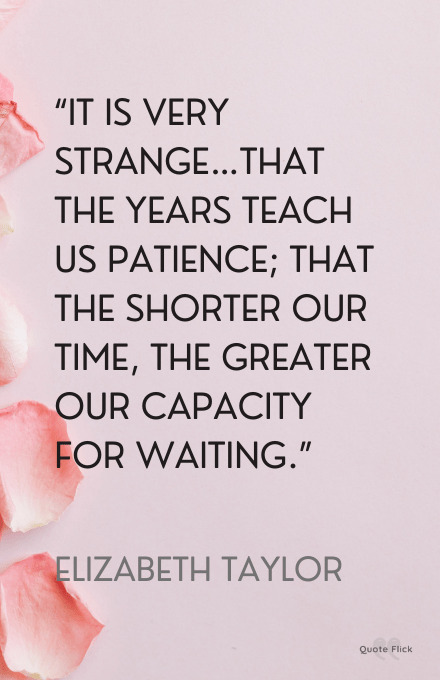 5. "We could never learn to be brave and patient if there were only joy in the world." – Helen Keller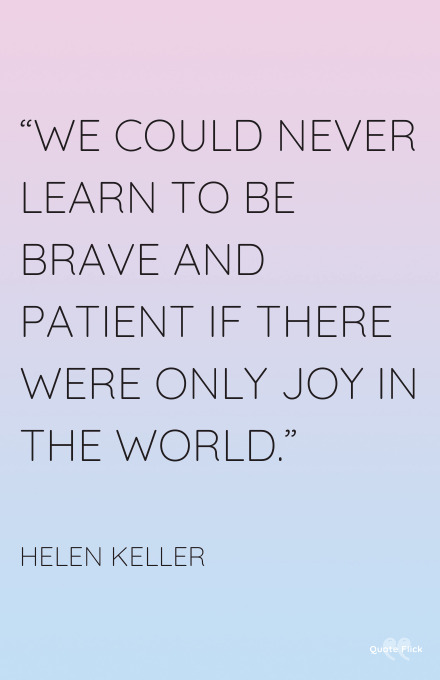 You Might Also Like:
6. "One minute of patience, ten years of peace." – Greek proverb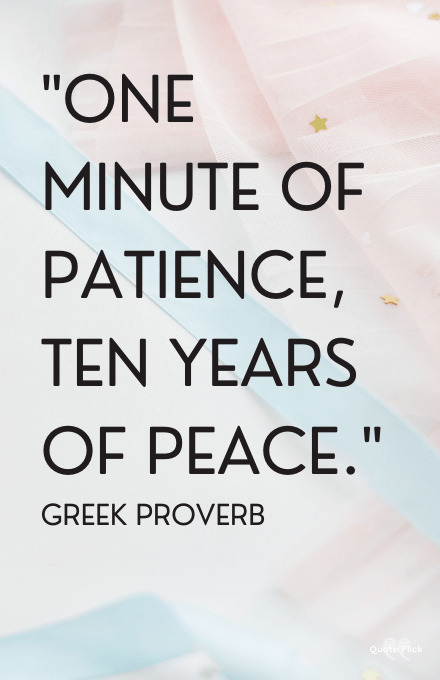 7. "Patience attracts happiness; it brings near that which is far." – Swahili Proverb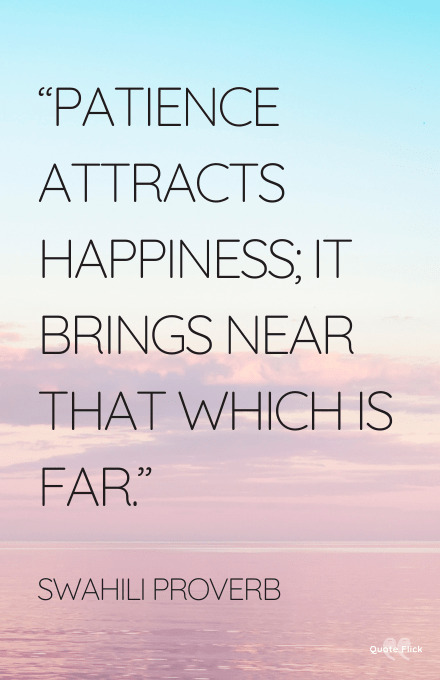 8. "Patience is a conquering virtue." – Geoffrey Chaucer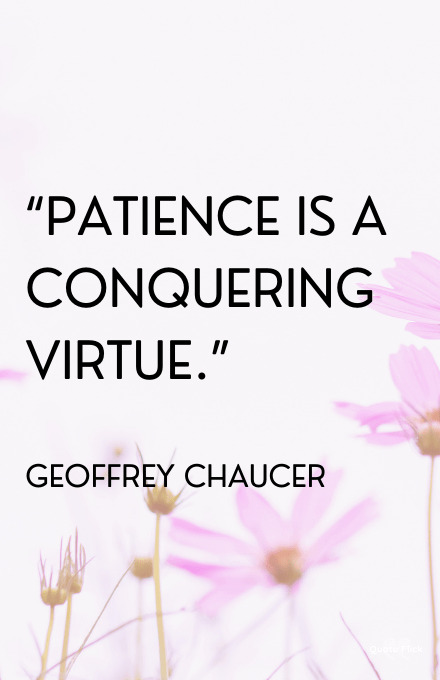 9. "There are very little things in this life I cannot afford and patience is one of them." – Larry Hagman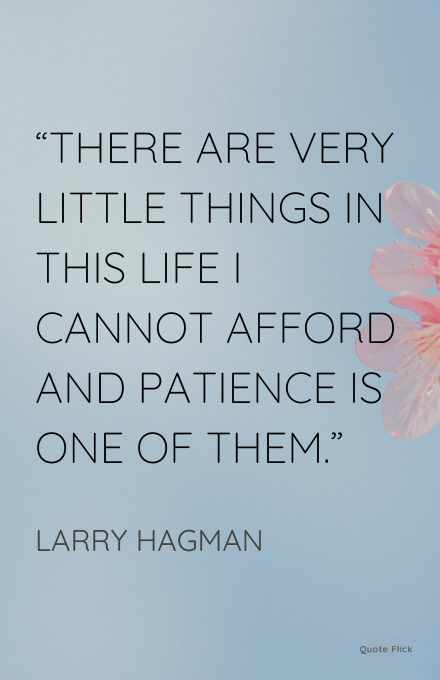 10. "Patience and fortitude conquer all things." – Ralph Waldo Emerson
11. "To lose patience is to lose the battle." – Mahatma Gandhi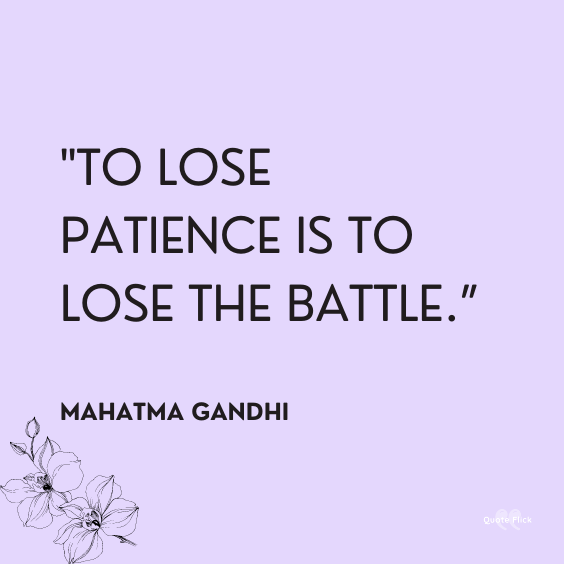 12. "Tolerance is nothing more than patience with boundaries." – Shannon Alder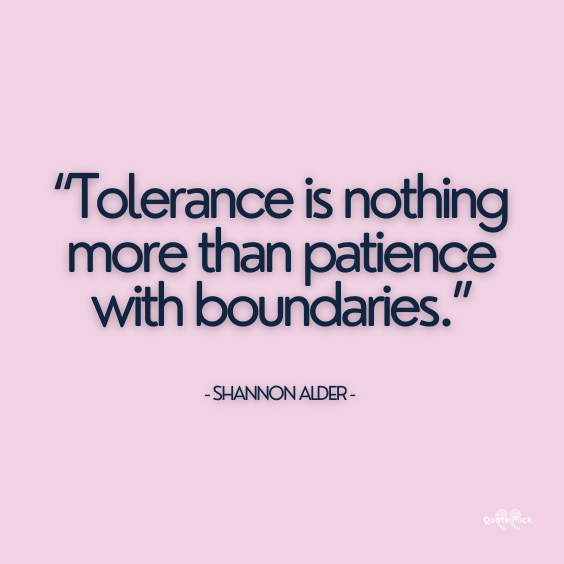 13. "With love and patience, nothing is impossible." – Daisaku Ikeda
14. "Patience is the road to wisdom." – Kao Kalia Yang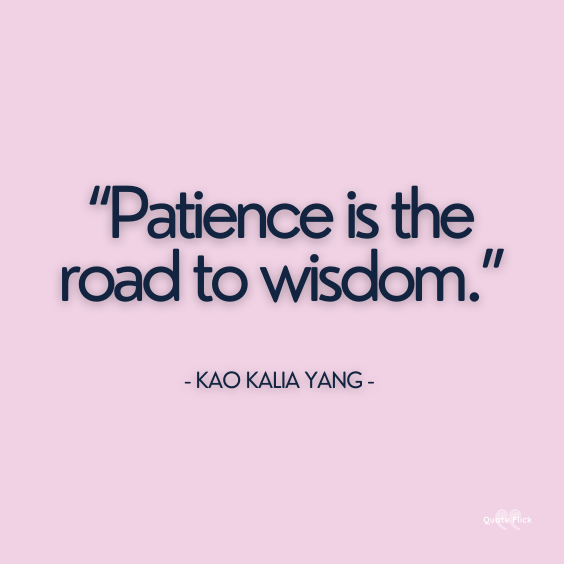 15. "Patience is the best remedy for every trouble." – Plautus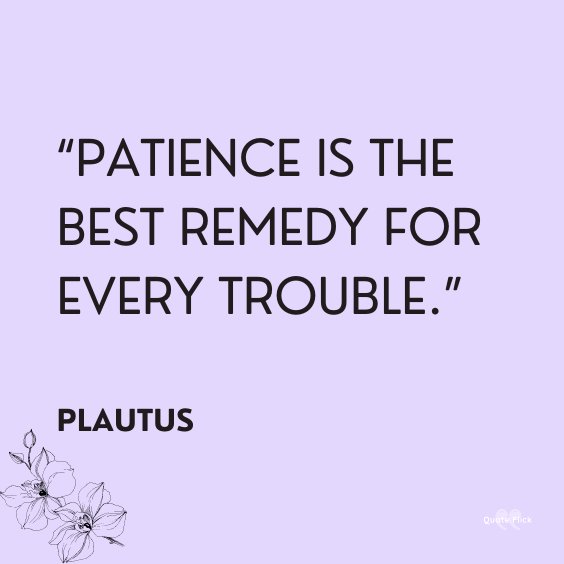 You Might Also Like:
16. "I have just three things to teach: simplicity, patience, compassion. These three are your greatest treasures." – Lao Tzu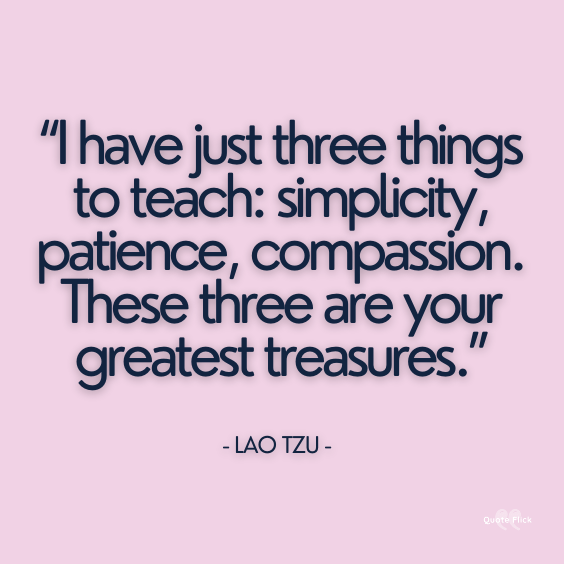 17. "Two things define you: your patience when you have nothing and your attitude when you have everything." – George Bernard Shaw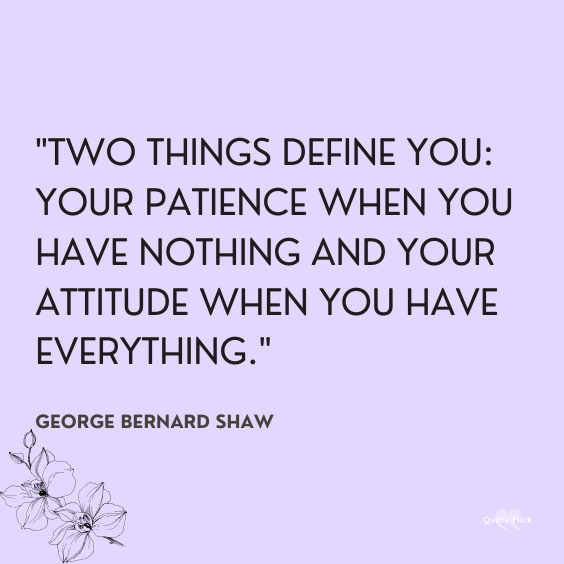 18. "Our patience will achieve more than our force." – Edmund Burke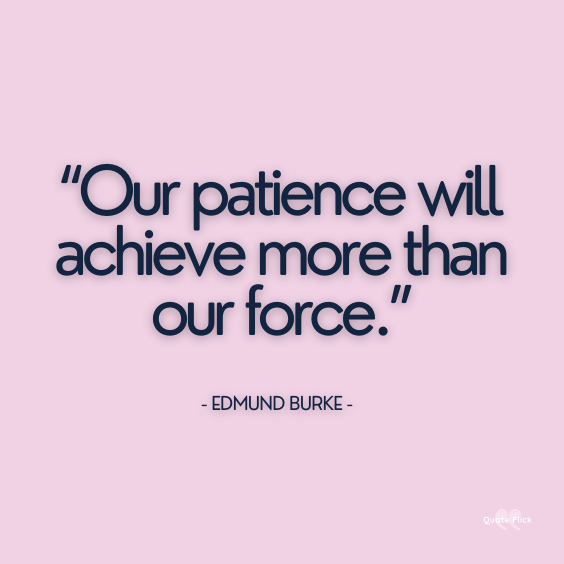 19. "The secret of patience is to do something else in the meantime." – Croft M. Pentz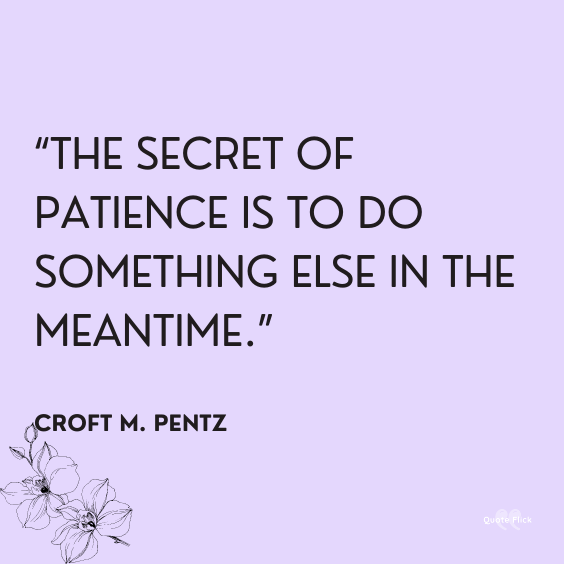 20. "The key to everything is patience. You get the chicken by hatching the egg, not by smashing it." – Arnold H. Glasow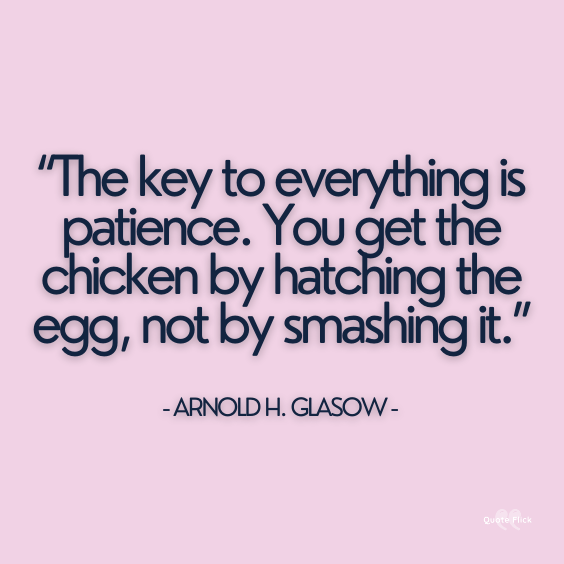 21. "Learning patience can be a difficult experience, but once conquered, you will find life is easier." –Catherine Pulsifer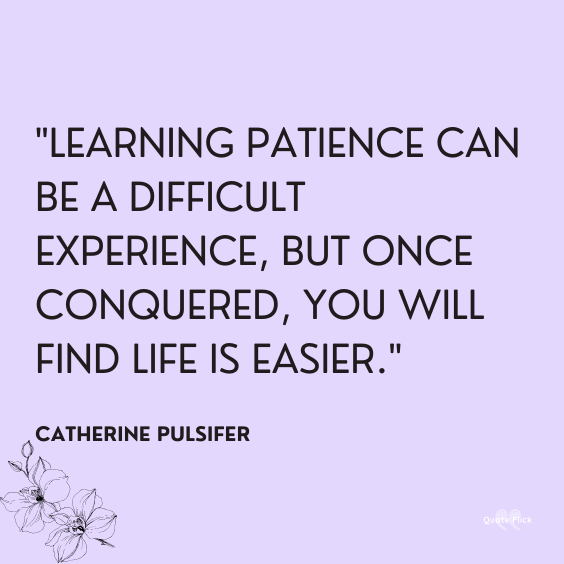 22. "One moment of patience may ward off great disaster. One moment of impatience may ruin a whole life." – Chinese Proverb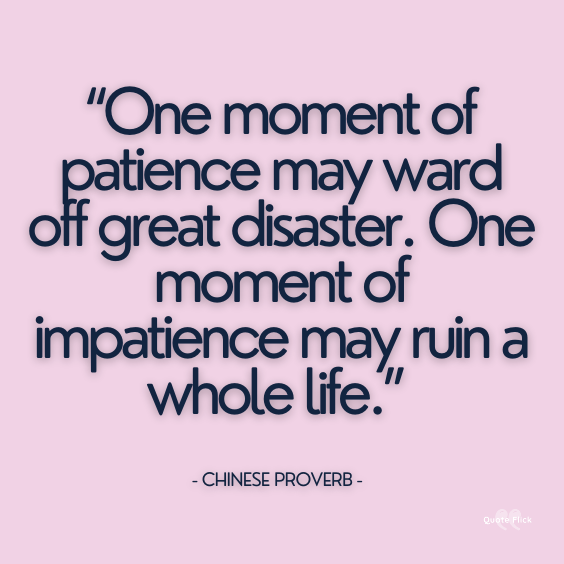 23. "You usually have to wait for that which is worth waiting for." – Craig Bruce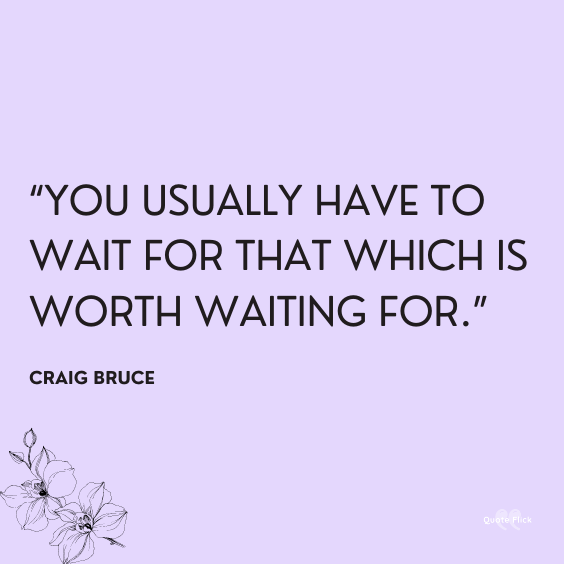 24. "Keep waiting, one day it'll all be worth it." – Unknown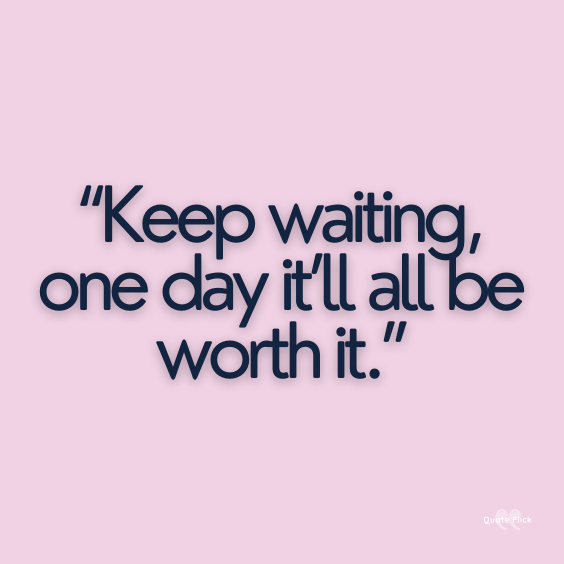 25. "Patience is the calm acceptance that things can happen in a different order than the one you have in your mind." – David G. Allen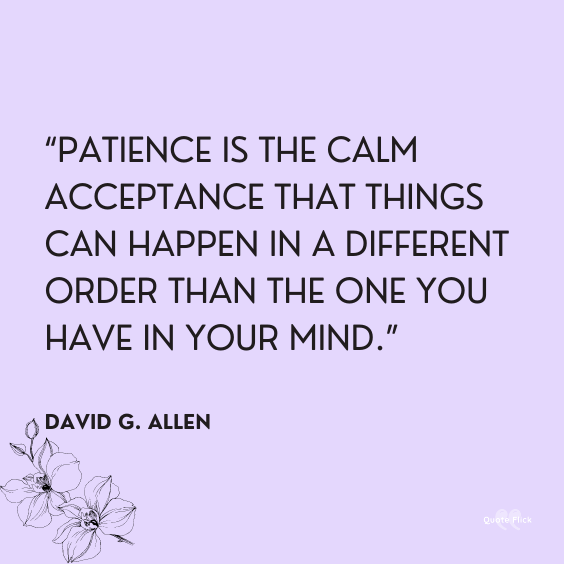 26. "I will not be distracted by noise, chatter, or setbacks. Patience, commitment, grace, and purpose will guide me." – Louise Hay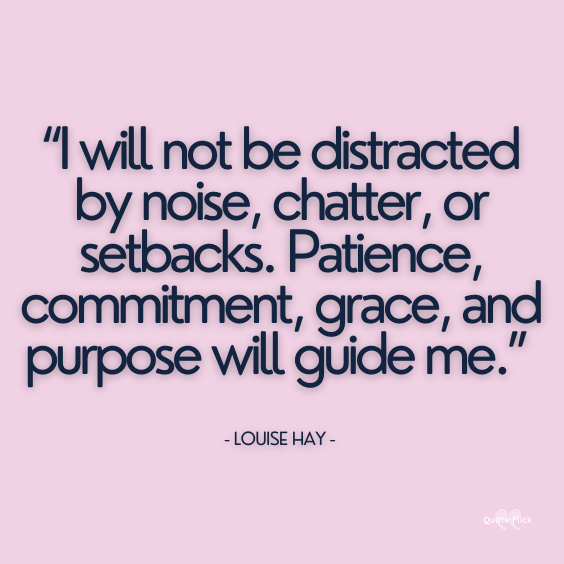 27. "Patience is bitter, but its fruit is sweet." – Jean-Jacques Rousseau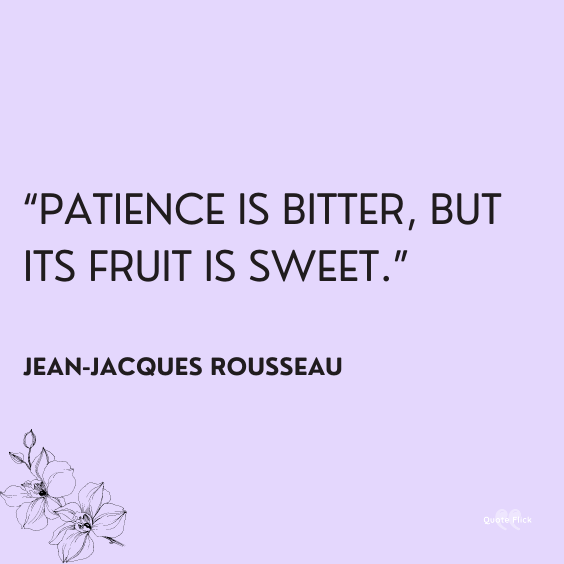 28. "Hurry up and wait." – U.S. Military Saying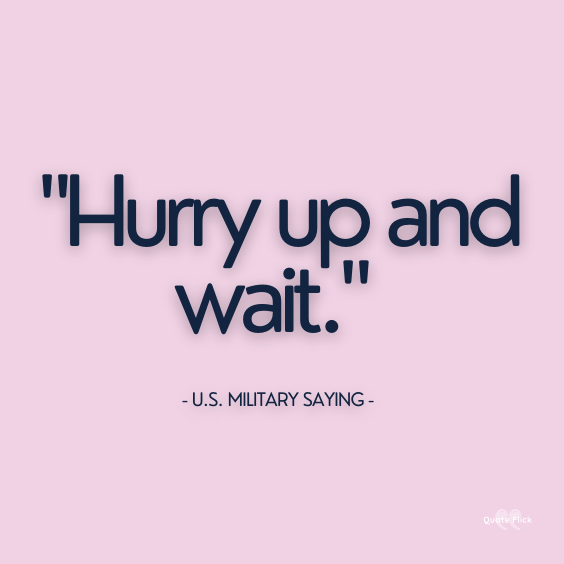 29. "All great achievements require time." – Maya Angelou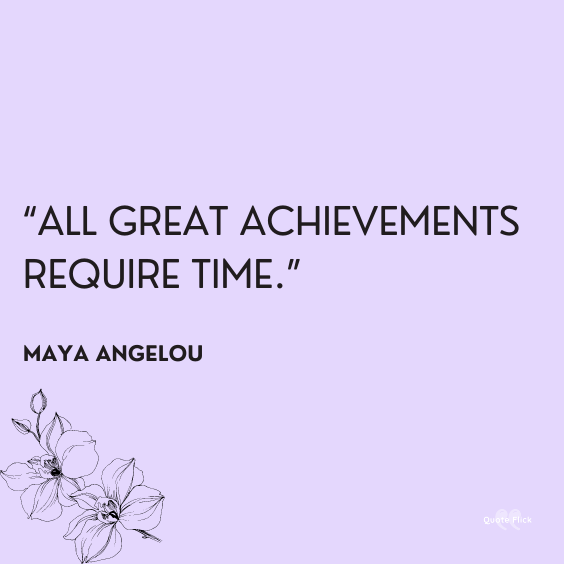 30. "If the ocean can calm itself, so can you." – Unknown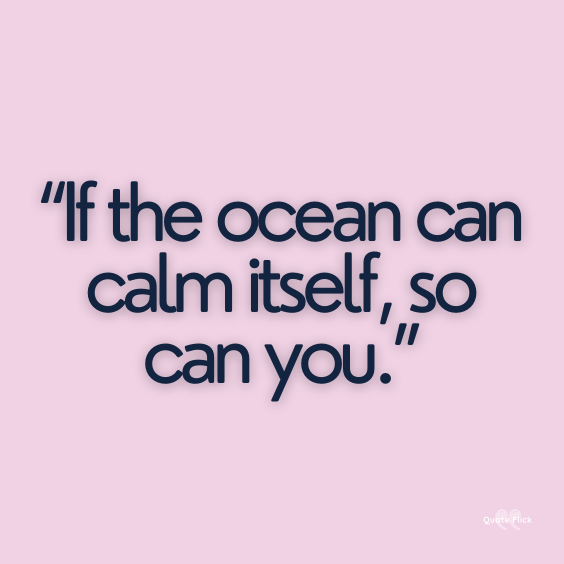 You Might Also Like: